Product
Become a ShapeScale Advocate and Get a Reward
Make some $$$ by successfully referring your friends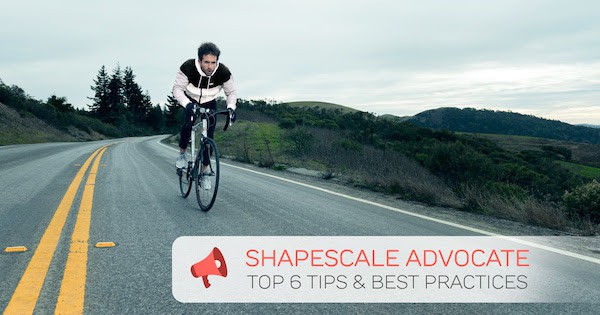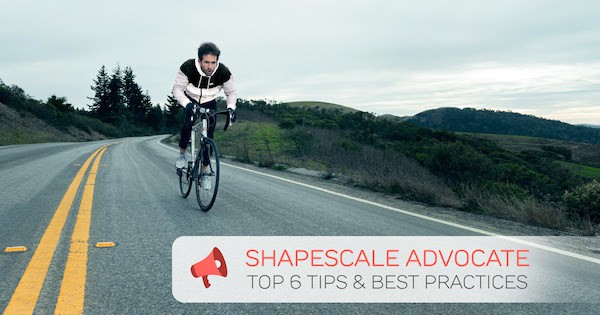 M

ake some $$$ by successfully referring your friends and become an advocate

Hey Shape fans,

This blog is all about our advocate's program. In case you were not aware, here at Shape, we want to reward people for sharing us with their friends and family. We also want to say thank you to anyone that purchased ShapeScale after finding out about us from a friend.

That's is why we created our advocate's program.

If you already know how it works, scroll down to the bottom where you can copy and paste messages we have created to share via your social media platforms and send directly to your friends.

Hopefully, you will soon be making a bit of extra cash.
So what is the advocate program?
It works like this.
You will be presented with a pop-up.
After filling in your details, you will receive a unique referral link.
This link can be shared with friends via many different platforms.
Successfully refer a friend using your unique link and they get $50 off their order and you will receive a $50 Amazon gift card.
It's a win-win for you both!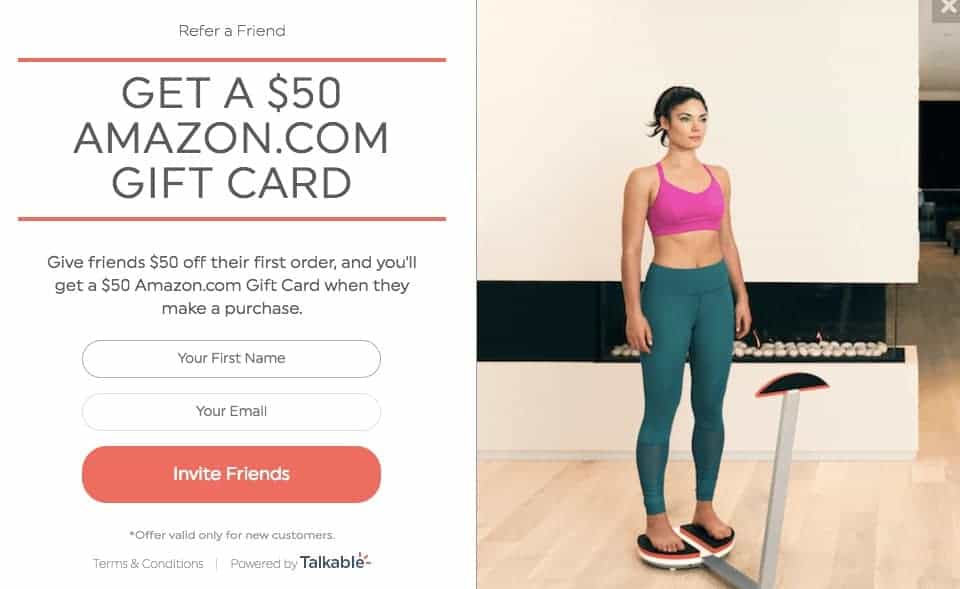 6 Tips and Best Practices to earn $50 for successful referrals!
We recently spoke with some of our top advocates that are making hundreds of dollars and sometimes even thousands, to ask them their best tips for making successful referrals.
We have compiled this little cheat sheet for any of our blog readers that fancy making some extra money.
1. USE CHANNELS THAT WORK
Facebook Newsfeeds and Twitter have limited reach. Facebook Newsfeed sharing and tweeting yields the least results because few people will see your shared post and even fewer will feel like you are talking to them directly.
Pro tip: You can counteract this by tagging and mentioning your friends in your tweets and posts.
Reach friends directly. Direct messages are king! This includes sharing your personal link via email, Facebook Messenger, iMessage/SMS, Whatsapp, Telegram, and Instagram.
Go beyond Social Media. Some have gone beyond and shared their link with Facebook interest groups, subReddits, forums, social bookmarking sites, and other channels such as their running clubs!
2. GET ORGANIZED
Make a List. List all your friends, acquaintances, and relevant groups that are most likely to be interested in a ShapeScale. Has anyone just embarked on their fitness journey? Have you heard any of your friends say that they wish there was a better way to track their progress? Maybe they have mentioned that they would love to lose some excess body fat. Since these are more than likely to be your friends that would be interested in ShapeScale.
3. PERSISTENCE IS KEY
Be persistent. Most advocates stop after their first share and give up right after. Those that succeed keep at it for weeks.
Do Email Follow-Ups. If you have emailed friends through the advocate dashboard make sure to use the reminder function. Also, keep an eye on whether your friend has opened your email. Maybe they changed their email address or your subject line didn't get his or her attention.
4. YOUR MESSAGING MATTERS
Switch up your posts. We have a media library with tons of interesting photos and videos at http://bysha.pe/advocate-media and http://bysha.pe/media-kit. Also, I have included a few sample messages and quotes at the end of this email.
Be personal. Those that personalize their individual direct messages receive much higher open and click-through rates than those that just go with the generic sharing approach. You may want to include specific benefits of ShapeScale that might be key to why your friend could be interested.
Always be Closing. If you are not familiar with sales you might want to check out the AIDA model (Attention, Interest, Desire, and Action). It's a model that can help you refine your message. If anything, you want to make sure to close your message with a strong "Call-to-Action" referring to their chance of saving $50 by using your referral link.
5. CATCH THEM AT THE RIGHT MOMENT
Timing matters. That is why it is best to send your messages to friends when they can be most receptive to it. Typically morning and evening hours work incredibly well since during the day they'll likely be busy with work and forget about your message!
6. AUTOMATE YOUR PROCESS!
Include your Referral Link in your signatures. Be it your Gmail or favorite forum signature. It's an easy way of continuing to share your referral link.
Schedule in advance. Make use of social media scheduling tools like Buffer or Hootsuite. Schedule a few messages across your social media
Pro Tip: Bulk email. This is not for everyone and should only be used with caution. But great results can be achieved by mass-emailing your list of high potentials with a tool such as Gmass.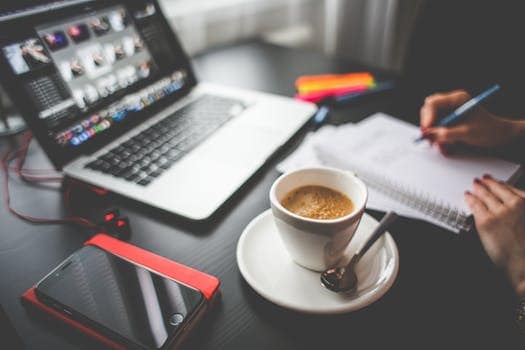 Create your own original content about ShapeScale.

This could be a vlog type video on YouTube, Facebook, Instagram, Snapchat and/or Twitter.
If a video isn't your thing it might be writing a blog post on why scales are bad for fitness tracking or the top 3 ShapeScale features that excite you the most. Don't have a blog? Try a long-form Facebook post, Reddit, Medium or LinkedIn.

Create your own images
SHAPESCALE MEDIA FILES
==> Access the ShapeScale Advocate Media Library:
==> http://bysha.pe/advocate-media
==> Access the ShapeScale PR Media Library:
==> http://bysha.pe/media-kit
SHARING MESSAGES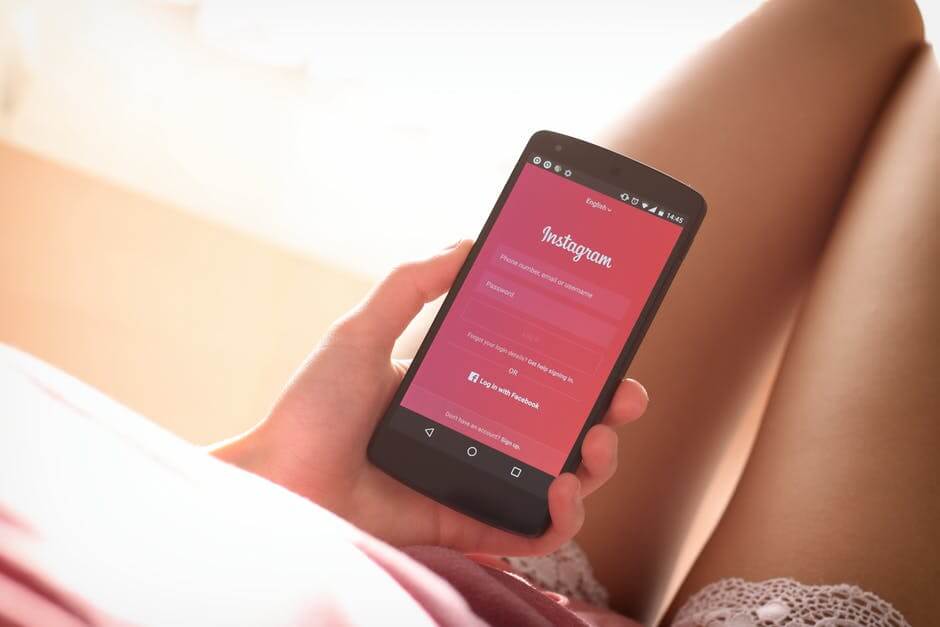 Below are a few messages you can copy and paste for social media posts and messages.
Don't forget to include your own unique sharing link and utilize images!
Get your link from the advocate dashboard @ https://shapescale.com/refer-a-friend (your login is your first name and email).
NOTABLE PRESS QUOTES
"Using infrared depth sensors and a high-res camera, ShapeScale can create an amazingly accurate 3D image of your physique, from your bulging biceps to corpulent love handles." – TechHive
"Watching it whiz around ShapeScale's fitness model evoked something futuristic and robotic." – TechHive
"The level of detail this portable scale captures isn't great for my ego, but it's a big help when you're trying to get in shape." – Engadget
"The level of detail for a home device is certainly cool…" – Engadget
"But if you think weight-tracking isn't quite giving you the proper motivation to make the healthy changes you need in your life, perhaps something like ShapeScale is more your speed." – CNET
"Sure, ShapeScale ships with an app that tracks your weight, but it also does something I've never seen before. It uses a robotic telescoping arm that circles your body and spits out a 360-degree image." – CNET
"ShapeScale is a round disc with a scanner protruding from its side. It kind of looks like some sort of teleportation device when it's in action." – Digital Trends
"While this high-tech scale won't let you travel through thin air, it does transport a 3D image of you onto your smartphone. When you step on the ShapeScale, it takes a 3D scan of your entire body." – Digital Trends
Read the full articles here:
Hands-Ons:
MESSAGES TO COPY & PASTE
Have you seen ShapeScale yet? It's a 3D fitness scale that captures your body in photorealistic 3D. Get $50 OFF if you use my link: (your link)
ShapeScale is a sleek 3D fitness tracker that tracks and visualizes over time how your body changes. It color grades changes your own eyes would never see. (your link)
Thought you might be interested: ShapeScale is the first scale and fitness tracker that accurately measures and visualizes changes to your body composition. (your link)
Have a look at Gokuflex trying out the future of fitness tracking with ShapeScale! (attach Gokuflex hands-on video) (your link)
Hey, ShapeScale's pre-order batch 4 just opened, so this is the last chance to pre-order one at $100 discount, in addition to that save an extra $50 with my link. ⚡ (your link)
Wow. Have you guys seen this 3D scanning scale? I love it because it scans your body, then creates a photorealistic avatar of you and also visualizes how your body changes over time.⚡️ How cool is that? If you want one, just use my personal coupon code and get $50 OFF! (your link)
This scale is awesome because it scans your body in less than a minute and creates a completely photorealistic avatar of you. LET ME 3D PRINT MYSELF! Oh, and by the way, you can use my coupon code and get $50 OFF! (your link)
Just bought the future of fitness tracking: ShapeScale! It scans your body, creates a 3D avatar of it and lets you track your fitness progress visually. P.S. I also got a personal coupon code, thus if you guys want $50 OFF your first purchase, just use it!
ADDITIONAL READING FOR SUCCESS
Here are some good blog posts for you with extra info on ShapeScale that might help your own efforts:
Become The Best ShapeScale Advocate!
The ShapeScale Feature Guide
How ShapeScale Can Help You To Lose Weight
6 Incredible ShapeScale Features For Muscle Building
A Personal ShapeScale Scanning Experience
==> Access your Advocate Dashboard <==
– Your Friends @ Team Shape
P.S. What are your best tricks? How do you think we can help more?
Leave a comment below with any of your tips and tricks