Health
The Best 7 Virtual Training Apps To Download
These Training Apps Won't Drain Your Time or Money
Biggest Feature: Workouts By Celebrity Trainers and Athletes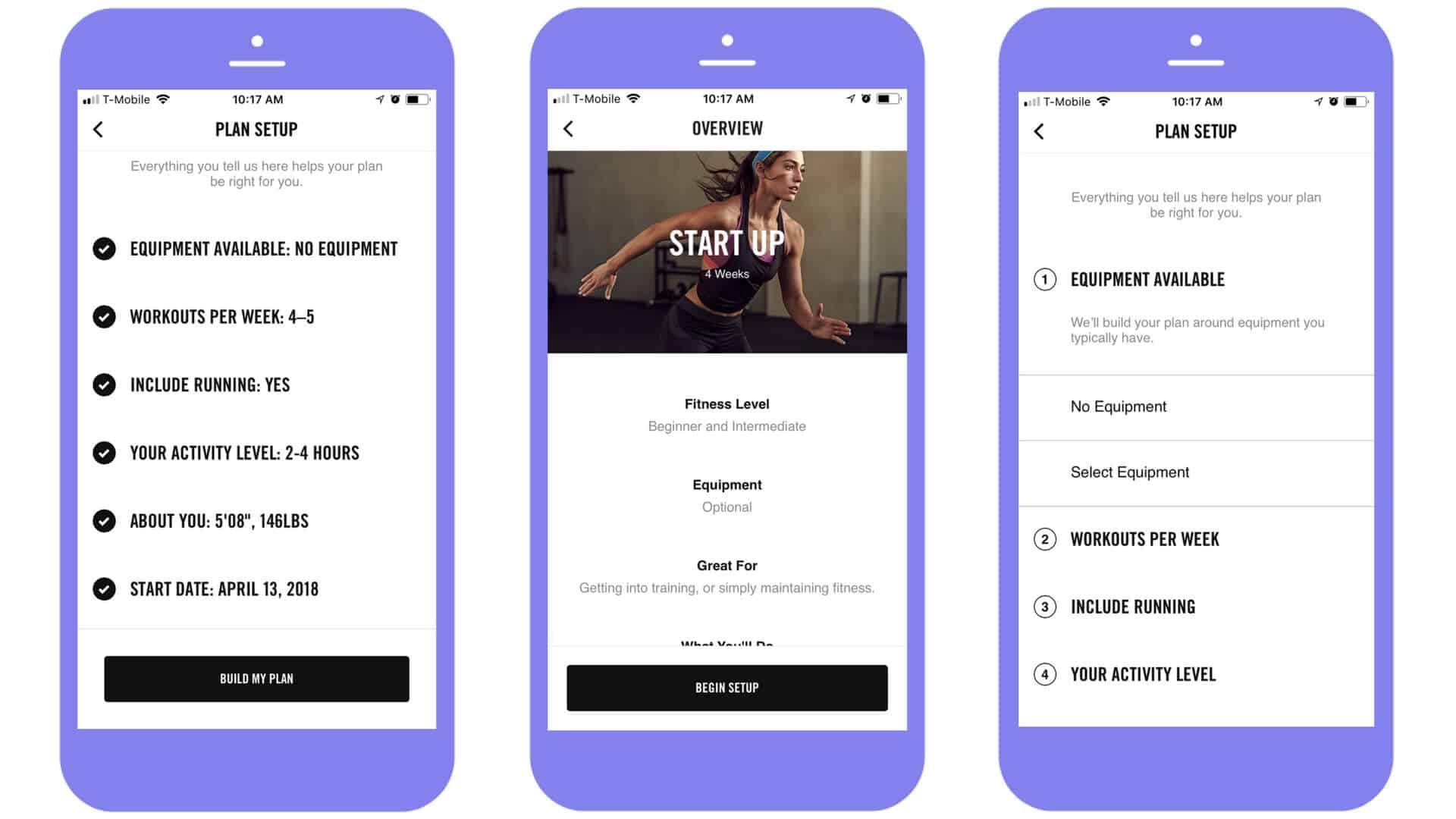 Pros:
The training app has a very large library of a large library of curated workouts by celebrity trainers and athletes. Train with people like Cristiano Ronaldo, Serena Williams, and Roger Federer.  Another element that I liked was that you can easily tailor the program to your specific workout level.  If you are just looking for a quick workout every once in awhile or curated training. This training app can accommodate it. Also, the NTC has the very nice feature of allowing you to play your own music. Wave buh-bye to corny royalty free tracks. On top of that, you can link your runs in Nike Running Club. So all your sweat is accounted for.  Best part? It's totally free. 
Top Three HIIT Apps You Should Download 
Cons:
One drawback that is that there is repetition in the workouts. If you were to complete a program you may re-do a couple of workouts. It doesn't offer the most amazing tracking abilities. If you are looking for something to get hard bio-metric data from, this isn't the training app. 
Best For: Those who want a well-designed plan with not too much thought.
Biggest Feature: You Get To Talk To An Actual Person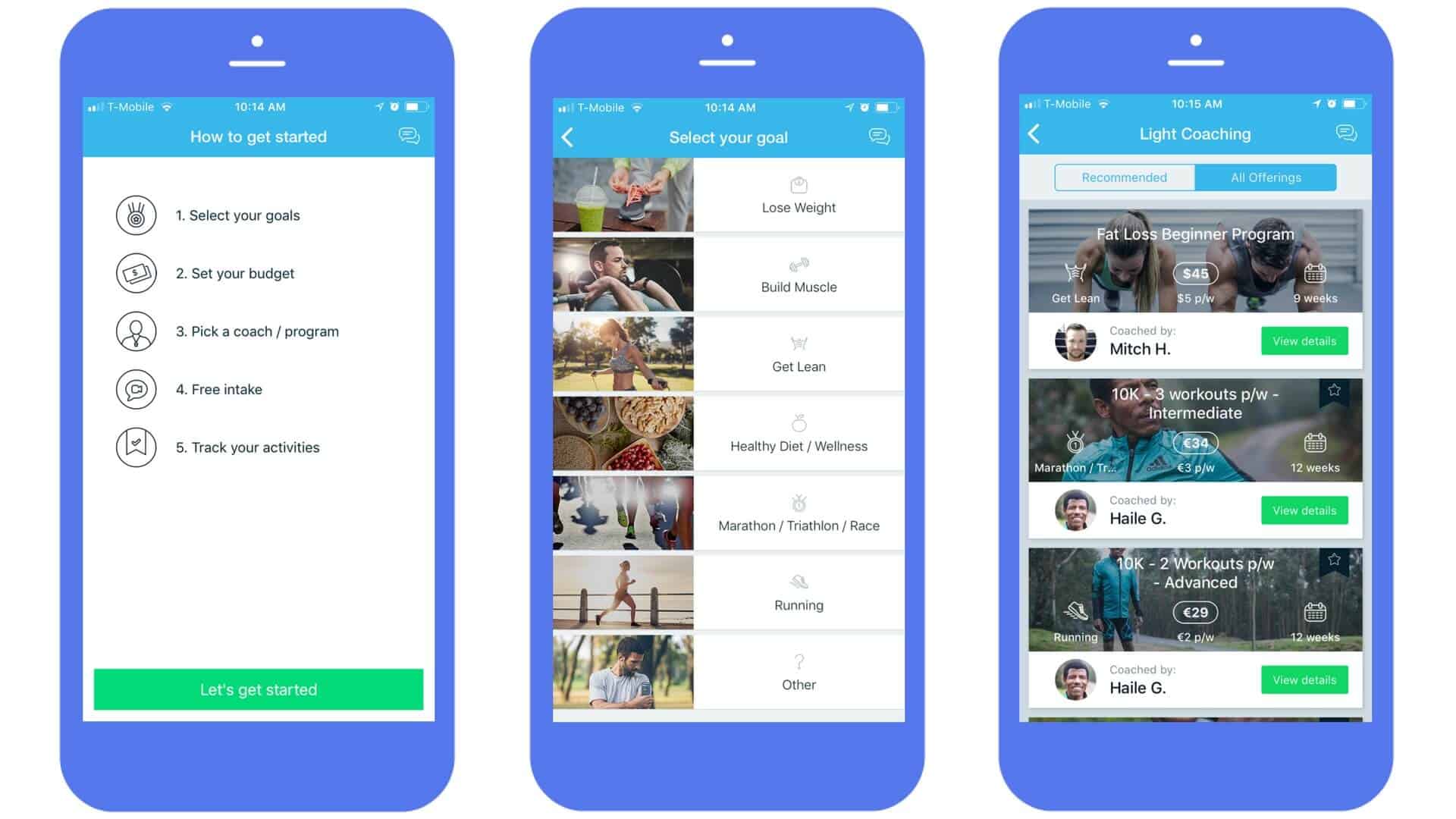 Pros:
You get to optimize the plan for your specific health goal. If you are really looking to hone in on what you want in a fitness plan, FitMo delivers. You can also choose your personal trainer. Yes, like a real live person.  You can choose from a variety of profiles. You can even message and video chat with your trainer when you need to. Also, the Fitmo training app includes meal suggestions. So you get a full one-and-done meal plan. However, the recipes are a helpful nudge in the right direction. Fitmo offers a one-week trial. 
Cons:
This is one of the more pricey training apps. Lowest rates start at $45 per month up to $150 per month. The rates depend on the trainer and the level of support you would like. 
Best For: Those who want to feel supported in training.  
Biggest Feature: The Workouts Are Short
Pros:
With Sworkit the idea is that you can easily fit the workout in to match the rest of your schedule. The workouts are relatively short. They offer workouts ranging from 2 minutes to 30 minutes. Another great tool with this training app is that you can customize and build your own workout. You set the time, exercise focus, and type of movements you want to do. They also offer the option to talk to a trainer.  They can provide general guidance for questions like, how often should I work out? There is 30-day free trial. 
Cons: 
The overall feel of the training app is fairly basic. No features truly make this app stand-out. There is a subscription of $80 per year or $30 quarterly. 
Best For: If you are in a time crunch and want a no-fuss approach. 
Biggest Feature: Encourages Healthy Habit Creation
Pros:
What I was most impressed by from Noom was it's holistic approach to health. The aim of the program is not to simply get to workout. It is to reshape unhealthy tendencies. Another element that makes this training app different is they have an in-depth quiz. Ranging with questions from what health concerns are you at risk for and what is your biggest fitness hurdle. They also offer recommendations from health coaches, nutritionists, and doctors. 
Cons:
Although they have various professionals to give you general tips. You do not have the ability to speak to someone one-on-one. Many of the reviews said that the app felt too automated for the price. Which is hefty $50 per month. 
Best For: Those Who Are Looking To Build An All-Around Healthy Lifestyle 
#5 AthleteFLOW
Biggest Feature: Athlete Integrated Benchmarking
Pros:
FLOW Competitive Sports is designed specifically for performance. A great feature of this app is that it has advanced benchmarking. You can run your own test events based on your very own test templates, including score and level calculations. Already have your own routine? Create your own exercise database by uploading videos or images/audio files.
Cons:
The whole app is automated and does not provide comprehensive assistance.  Meaning that if you have a quick question you do not have a trainer to talk with. 
Best For: Those looking to train on an advanced level.
Biggest Feature: Advanced Training Analytics For Data Backed Training
Pros:
One of the best features of this app is that you can track anything. Especially, if you are into weight lifting routines. Including sets and rep counter. Also, it has the ability to build your routine yourself. Really this training app is meant for the gym-goers who just need an interface to track their sessions. 
Cons:
The training app itself is a little clunky. To get through a workout requires a lot of  "next" button-pushing. Matched with an interface that seems cluttered. 
Best For: Those looking to ditch the pen and paper way of tracking.