Health
The Top YouTube Workout Videos of 2020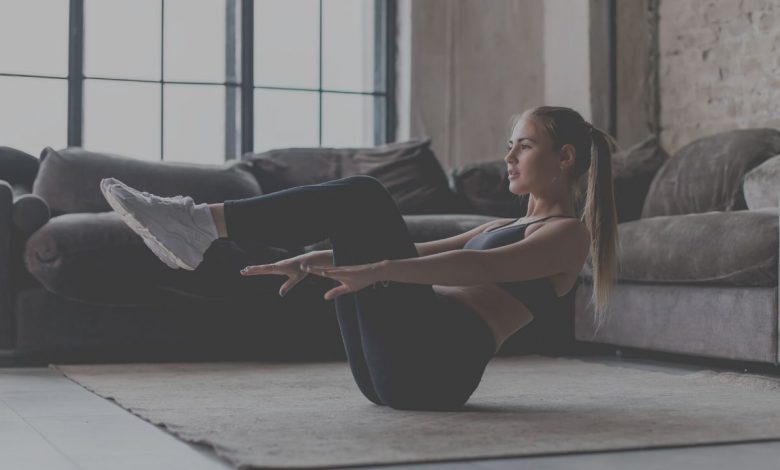 Workout videos are the one-stop-shop for killer at-home workouts. They're also a great alternative to the sweaty old gym. Whether you're into pilates, yoga, HIIT, or cardio, there is a workout video for you! Below, we've rounded up some of the best YouTube fitness channels and their workout videos to help get you in shape this year. Plus, all of the videos that we have listed here are completely equipment free – all you need to get started is an open space and exercise mat for some extra cushioning. Wave goodbye to those expensive gym memberships, because here are the top workout videos of 2020.
Bodyweight Workout YouTube Videos
If you're looking to build muscle and gain strength, but getting to the gym is a complete hassle, a workout YouTube channel by the name of OFFICIALTHENX has got you covered. With the focus of creating workout videos that challenge your body with bodyweight style exercises aimed to grow muscle like their Intense Full Body Workout, these easy to follow workout videos can easily replace the gym.  
HIIT workouts are a great way to burn many calories, but crowded, sweaty group classes aren't for everyone. Heather Robertson's workout YouTube videos are a great way to get in a quality HIIT workout without the crowds. Her workout videos offer in-depth quality instruction to make sure you are getting the most out of your workout. Plus, these videos aren't just short, little workout segments with some workout videos being as long as 30 to 45 minutes. A full workout at just the click of a button and for free! Imagine that. 
Why Doing HIIT Before Weight Lifting Can Torch Calories
Pilates Workout YouTube Videos
Pilates is a perfect way to tone up your body in a low impact workout, but boutique pilates classes can be a little pricey. So, if you are looking to give pilates a try in the comfort of your home with zero cost, Bloagaties workout videos are here to save the day. With great instruction and tons of motivation, these videos will get you sweating. Also, this pilates YouTube channel offers great workout series and fitness challenges like her Apartment Friendly Workout series or a 6 Week Body Toning Workout Challenge. These workout videos are a great way to get a jump start on your fitness and are a perfect start if you are new to fitness. 
MadFit, a pop music based workout YouTube channel run by Maddie Lymburner, is the answer to your boring workout slump. Each workout is set to the beat of music's newest releases and focuses on shaping up a specific area of the body, give Stupid Love by Lady Gaga Full Body Workout a go. These super quick and apartment/roommate friendly workout videos are a great way to pack in a little workout in your day with just a little space! Plus, MadFit comes out with new workouts very regularly with the latest music, so you'll be hard-pressed to be bored with the same old workout. 
Cardio Workout YouTube Videos
Getting in some cardio into your workout routine can be a major drag, but with a little at-home instruction, it becomes a breeze. With the workout videos by AdundantYou with Dr. Kevin that focus on the treadmill, elliptical, and stationary bike, you can easily smash through a 30 or even 40-minute cardio routine without a second thought. Plus, the instructor, Dr. Kevin, is a registered chiropractic doctor, which means that throughout all of his workout videos, you'll find helpful tips on how to run and cycle effectively to avoid injury or strain. 
Fat Burning 4 Week Running Challenge
With popular at-home cycling classes like Peloton or Echelon skyrocketing at the moment, a cheaper alternative is available in the form of a YouTube workout video. The Global Cycling Network has created some top-notch workout videos for indoor cycling that rival their pricey counterparts. With workout videos like a 40 Minute Sprint Intervals, you are sure to be challenged.  
Peloton App Review 2020: Peloton Digital
Yoga YouTube Videos
A daily stretch is always a good idea. With instructional yoga videos by Yoga with Adrienne, it's easy and fun to get your daily dose of yoga into your day. Adrienne, the host of the videos, creates fun yoga challenges like her most recent 30 Day Yoga Challenge that are aimed to improve your flexibility and overall mobility. Plus, she also offers easy 10-minute morning yoga videos that are the perfect start to any day. 
Incorporating yoga into your regular workout routine is a great way to loosen up tension and gain greater mobility throughout your body, but getting started can be a bit intimidating. With easy to follow yoga workout videos by SatunoMovement that are focused on ramping up flexibility and recovering from an intense workout, these videos make yoga accessible to all levels.
Workout Videos That Replace The Gym
In times like these, sometimes getting to the gym isn't always an option. However, that isn't a hidden excuse to cut out your workout routine. For any type of fitness goals you have or any type of workout that you are into, from pilates to HIIT to cycling to yoga there is a workout video for you.
Do you have a favorite workout video that we missed? Any tips or tricks for working out at home or in small spaces?