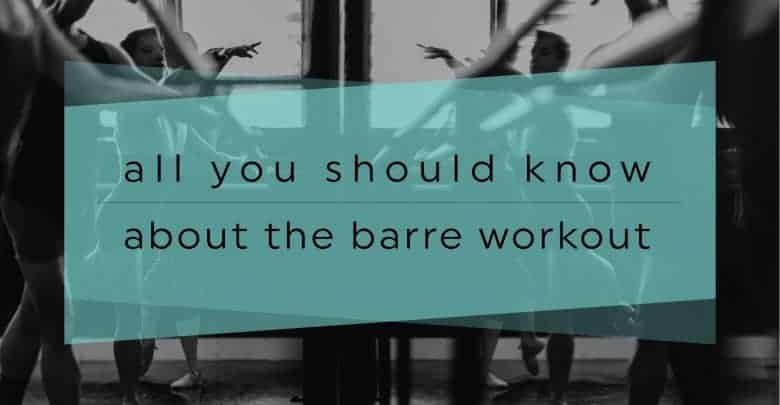 Many of us can probably dig up a dusty VHS tape with a video of a petit five-year-old version of ourselves muddling our way through a ballet routine. If you thought that your ballet dreams started and ended in that tiny pink tutu, you would be wrong. There is a fitness trend that has spread to every major city and yes it involves ballet but there are no leotards required. 
What's The Barre Workout?
The Barre workout has made itself known on the fitness scene as the sculpting, toning class for adults who want to look like ballerinas but would rather skip the nauseating spins and painful blisters. Barre class is a ballet-inspired workout, that takes all of the strengthening and toning elements of ballet technique and fits them into a very accessible fitness class. 
Although barre class has got increasingly popular lately, it has actually been around since 1959 when a German ballet dancer used her ballet barre training combined with rehabilitating exercises to help her body recover from a back injury. This strength-training class is a series of isometric movements, which means your body stays mostly still while you contract certain muscle groups, and small range-of-movement. 
Principally, the barre workout is a combination of pilates, dance, yoga, and functional muscle training. You can perfect a barre workout without any previous dance experience, as it can be tailored to be "as ballet" or as little ballet as you like. A barre workout can be fun, active and intense. And just because it looks graceful, it doesn't mean it's not a tough workout. The result is a low-impact workout that targets deep muscle groups for fast, visible results.
Think brain training combined with body training. Want to feel a muscle you never knew you had? Barre workouts are sure to do that. Want to center your mind, whilst feeling a deep-muscle burn without a negative impact on your joints? Barre workouts will do that too. You will sweat. You will burn calories. You will feel the burn, during and after, but you'll also reap the rewards.
Barre Workout Essentials
Curious what a barre workout actually consists of? Here is a rough outline of what to expect in any general barre class. Better grab your bobby pins and your leg warmers now!
#1 The Warm-Up 
Think that a warm-up is a waste of time? Well, think again. A warm-up prepares your body for exercise, which can effectively prevent an injury. Quite literally, you're getting your muscles warm in order to avoid injury. Nobody wants their work out to be cut short by a pulled muscle or twisted ankle, am I right?

The nice and mellow warm-up is what makes barre such a safe workout. This is because, with a subtle warm-up and small isolated workout movements, there's a much lower risk of injury compared to traditional strength-training classes.
#2 Small Movements
When you think of ballet you probably think of someone spinning a million times in slippery looking shoes and somehow making it look delicate. Well, one of the keys to that delicacy is focused and trained small movements. 

There are not that many grand leaps or spins in a barre workout. In fact, many of the movements are very controlled and much smaller than other movements you might do in the gym. Some movements only require you to move a few inches to target specific muscle groups. Remember those isometric movements we mentioned before? A barre workout is full of them.
However, don't think that it will be a walk in the park just because the movements are small. Many of the exercises in barre require you to hold and maintain the postures for an extended period of time. Ensuring that you are really digging deep into muscles and toning them. Though, one of the best parts of sticking to barre is that over the course of a couple of classes your body starts to adapt a bit of muscle memory. Allowing you to perfect your movements and get even more out of your sculpting workout. 
#3 Know How To 'Tuck' Correctly 
The tuck is one of the core aspects of barre workouts. In the simplest of forms, it's essentially a pelvic tilt. Shifting your pelvis forward and pulling your abs in, you're shortening the space between the hip bones and the rib cage. The tuck is what protects your lower back from damage during exercising!
For example, a plié (pronounced plee-ay), is similar to a squat but with the feet turned out and the pelvis tucked under. Variations include performing a plié with your knees together, or on tiptoes to really get the calves firing. Other exercises include a variety of leg lifts, lunges, and bends.
#4 Don't Be A Slouch 
Posture is hugely important for ballerinas, that much is pretty obvious to everyone. However, keeping a strong and aligned posture during a barre workout is super important as well.


A lot of what barre tries to zone in on is strengthening and working muscles that we normally don't use on the day-to-day. And for this, you need to make sure you are focusing on keeping a straight back. This way you will ensure that you are engaging your core and activating your glutes correctly before your attempt that releve. 
What To Wear To A Barre Workout
As much as we would love to bring out the pink leotards and tutus from our preschooler dance classes those cute outfits won't be of much help when it comes to sweating in the studio. In terms of what to wear, the best items are similar to those you'd choose for pilates.
What is good to wear is a trusty low-medium impact sports bra with a tank top or a t-shirt. Choose something that allows you to move without restriction. Pair this with a great pair of leggings.
What is not good to wear is shorts, loose or baggy clothing. These will hold you back from performing at your best!
Where To Go For A Barre Workout Near You
If you feel like you'd like to give Barre a go, then you're in luck because there is probably an awesome studio near you! All of them focus on the core concepts of barre, but each one offers a bit of a different and unique take on the workout.
Besides the studios, we also have a great app for you so you can stream a barre class right to your device! 
Avant Barre offers "musically-driven workouts that build strength, flexibility, and stamina while working your entire body". If you are looking for a studio that is accessible to someone who might consider themselves "dance challenged" then this might be the right one for you. The studio provides a ton of variety in their workouts often including "circuit training, full-range movement, dynamic exercise combinations, stability challenges, relief stretches, and heart-pumping cardio with inventive sequencing and the hottest new music." 
The witty name isn't the only smart about this barre workout studio. Barre Belle also offers an incredibly comprehensive workout including "energizing strength and flexibility training for a full-body workout that burns fat, exercises the heart and targets all areas of the body." Developed by Marnie Alton who has studied dance and movement since the age of 8 and was one of the original instructors of the popular Barre Workout Chain "The Bar Method". For the past 10 years, Marnie has trained hundreds of celebrities, athletes and fitness enthusiasts alike.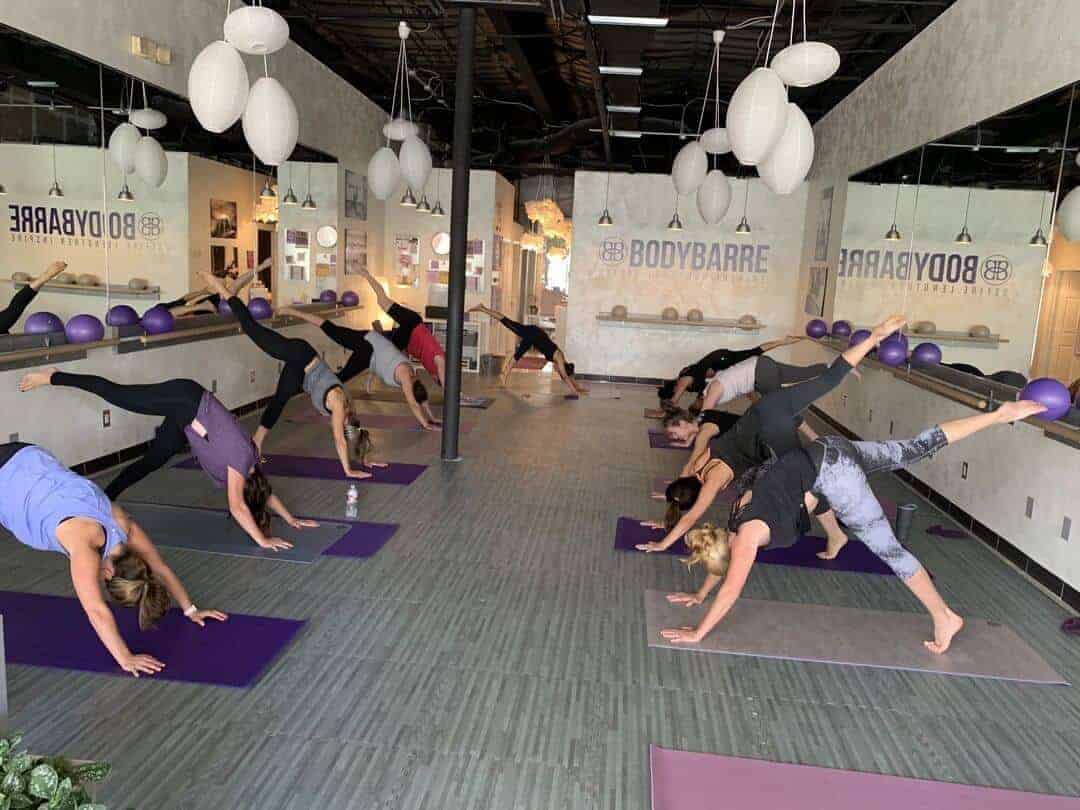 The Body Barre workout is based on the idea of providing a class that combines "traditional ballet barre, using high-intensity choreography combined with isometric isolation and your own bodyweight." If you are looking to amp up your barre workout, this may just be the studio for you as they also offer a more intense version of their regular barre classes. Adding "the elements of props such as bands, gliders, and ankle weights to deepen your strength training at the barre".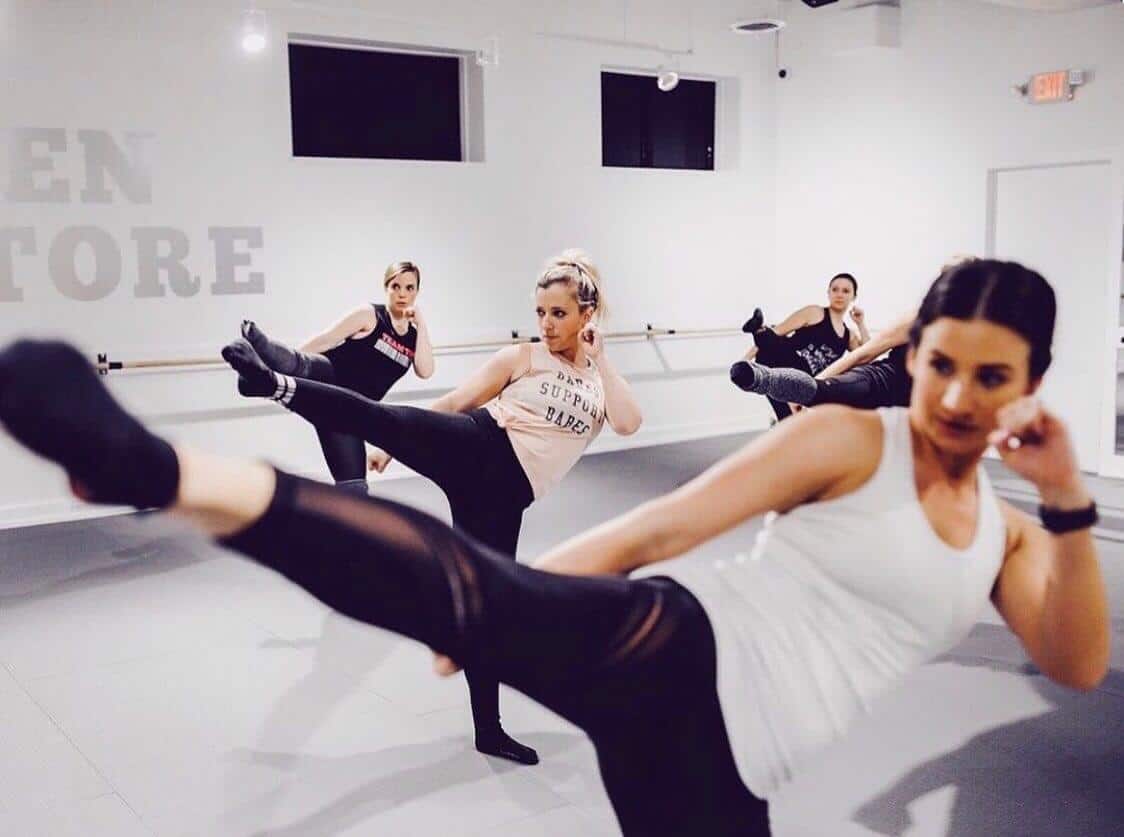 The Barre Code is a fun barre studio in Chicago that really likes to turn up the heat when it comes to the intensity of their workouts. Their main barre class includes a "boot camp style workout that consists of functional, full-range of motion strength training exercises designed to challenge the entire body". They also offer a more intense strength training class that is aimed to "lengthen and strengthen" your muscles like no other workout. 

Finding space in New York City can be a challenge in general, let alone for a studio space. But somehow the Xtend Barre studio is a gem offering at 1,500 square foot space and classes that offer "a variety of innovative, adrenaline-fueled programming geared to challenge fitness-goers of any age". If you are looking for a spin on the regular barre workout then you should check out Xtend. The Xtend Barre workout is "different because of its cardio-infused, energetic approach, with each class using a combination of movements that enhance flexibility, improve balance and challenge the core".
Offering entire barre series for different levels of fitness from beginner to intermediate, the Alo Moves Fitness App provides easily streamable videos that can be viewed on your phone, tablet, or laptop. The aim of each series is to "tone and sculpt your entire body with challenging ballet-inspired workouts". So if you can't make to the studio or are traveling, this is a great way to try out a barre workout from the comfort of your own living room!