The current lock-down has changed our daily routines of eating and exercising, but we can still make sure that this has no negative impact on our bodies. We may not be able to go to the gym, but we can work out at home. We may have to wait in long, socially-distanced lines at the market, but we can still stack up on nutritious food to keep our immune system strong.
One of the best ways to prepare for your at-home work out is to make sure you fuel your body with a proper amount of carbs and protein before exercising in order to stimulate muscle protein synthesis. This will improve your muscles' recovery and enhance your performance. The nutritional value, amount of food, and timing of your pre-workout meals are all important to get the maximum benefit of your workout experience. In this blog, we'll lay out some of the best pre-workout meals for you!
Why You Should Eat Before Workout
There are several benefits of eating before a workout such as settling your stomach and giving your muscles the energy they will need when you exercise. It's important to always eat something before exercising in order for your body to have enough fuel to power through your workout! The recommended time to eat a snack before a workout is about 30 minutes while eating a meal should be done 2 hours before. The best pre-workout snack is one that combines sufficient amounts of carbs and protein.
If you're looking for a simple but great meal two to three hours before your workout, there are plenty of choices. These classic snacks and meals combine a great amount of protein and carbs. Below, you will find a few of the many examples of great pre-workout foods you can try!
Pre-Workout Meals
#1 Chicken, Rice & Steamed Vegetables
Although it might sound very filling, if made correctly, chicken and rice can act as a perfect pre-workout meal. Choosing chicken thighs is a personal preference, but dark meat also has more of the good fat you need to keep you from getting hungry during the workout. I find the meal provides a perfect amount of food since it is not too small nor too filling. Chicken is also an excellent source of lean protein.
#2 Oatmeal & Blueberries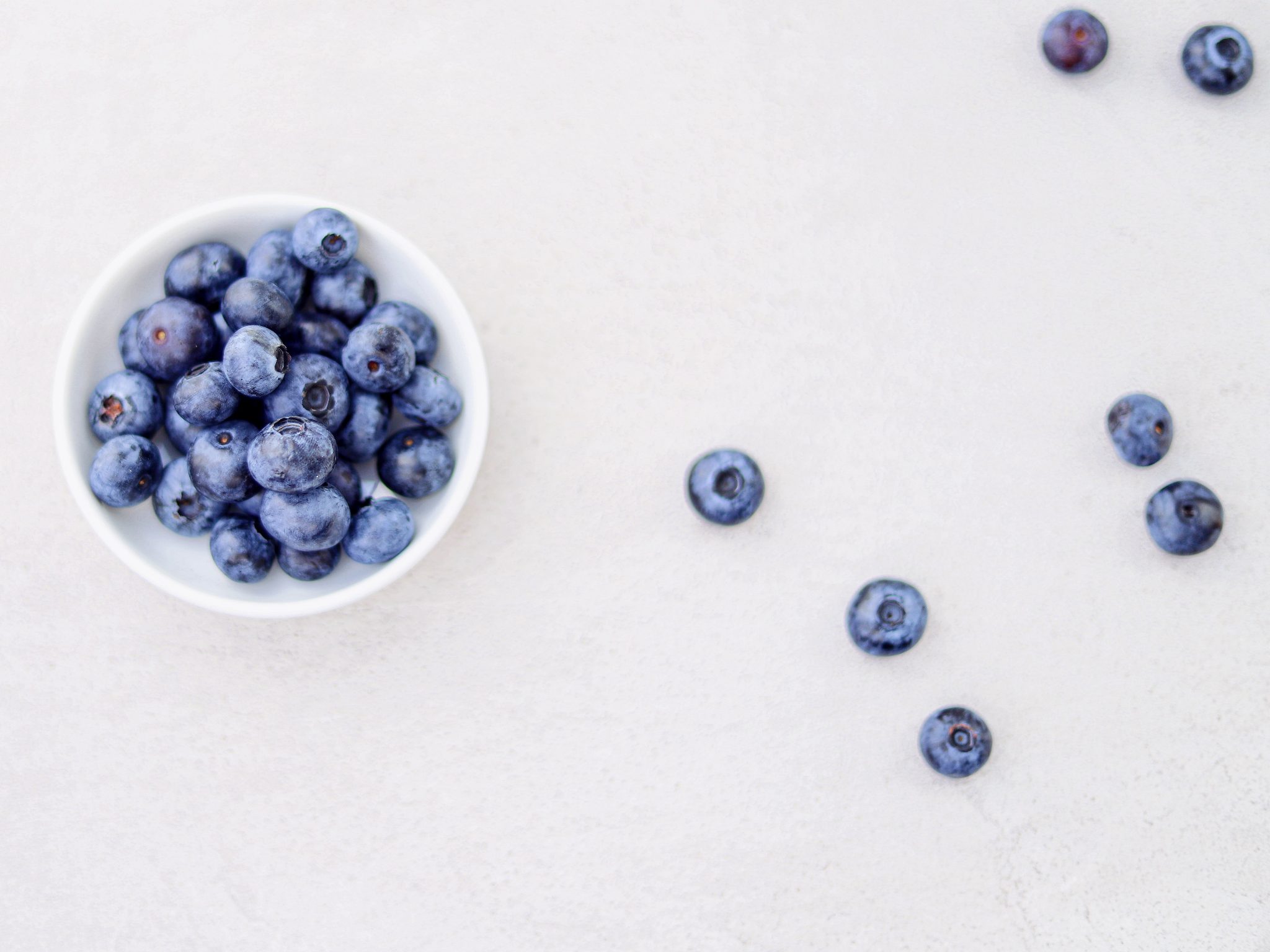 Oats contain a large amount of fiber, which is beneficial since the carbs from them are released into your bloodstream gradually. This keeps your energy levels at a high level during your workouts. It settles well and provides long-lasting energy. Adding the fruit will also hit the bloodstream quickly to give you a lot of energy as well! Fruits like blueberries contain antioxidants, which are super helpful substances that can help prevent cell damage. They also happen to be very delicious! This meal is also a good pre-workout choice to avoid training on an empty stomach as allowing your body to get ready for the workout itself. The complex carbs in oatmeal are broken down in your system slowly, which means more sustained energy. You can even add some more nutrition by adding some protein powder.
#3 Protein Smoothie
Protein powder is a must — but after that, the ingredient combinations are endless. You can start with regular, soy, almond, or oat milk, and throw in anything from mixed berries, bananas, peanut butter, avocado, and mixed greens. Protein smoothies will give you fast-digesting carbs and the healthy fats and protein you need to sustain your energy levels throughout your workout. Smoothies make an ideal snack or meal before you exercise since they are customizable, and will give you a boost of energy without making you feel overly full.
Pre-Workout Snacks
If you're planning to fuel up 30 to 60 minutes before your work out, it is best to have a light snack so that you are not digesting as you start exercising. Snacks are also ideal if you are an early riser and not ready to eat a full-blown breakfast, but need to jump-start your metabolism. Snacks should be foods that are easy to digest to help you avoid stomach discomfort. Pre-workout snacks should provide the nutritional value of protein and carbs needed to fuel up before you work up a sweat. Giving our bodies these nutrients before a workout helps to keep our blood sugar levels and immune system more stabilized.
#1 Greek Yogurt & Fruit
A small cup of fat-free plain Greek yogurt of protein has twice as much protein as regular yogurt and provides plenty of protein to help prevent muscle breakdown. Couple the yogurt with fresh fruit blueberries to add the carbs you need to get a quick boost of energy. For a light snack that offers a great combination of protein and carbs, greek yogurt and fruit is a great choice that will maximize your performance.
Check Out The Best Post-Workout Meals
#2 Apple Slices & Peanut Butter
Another great protein and carbs combo that is a light and filling fuel for your body. You can't go wrong by bringing apples and peanut butter together. Apples are great if you want something sweet, but low in calories with the fiber that will prevent a sugar crash in the middle of your workout. Eating these two foods together can help keep you feeling full longer. Apples provide both simple and complex carbohydrates and combined with the protein in peanut butter, you get the energy boost you need to get you through your workout.
#3 Trail Mix
The perfect combo of the sweet and salty source of protein and carbs. The nutrient-dense trail mix ingredients give you energy and appetite control and help keep your blood sugar levels stable. A handful of trail mix of almonds, cashews, cranberries, and sunflower seeds is all you need and It's important to avoid trail mix that has chocolate or yogurt coated nuts. Nuts are high in fat content, but they also provide plenty of protein and calories that are very important for gaining muscle mass.
Start Fueling Your Workouts Smartly
It's very important to fuel your body before a workout since it can maximize recovery as well as performance. Even though it isn't necessary to eat before a workout, it's a good idea to do so if you want to get nutrients that will give you a boost of energy and help you sustain healthy blood sugar levels during your exercise session. In this blog, we mentioned just a few of the many great meals and snacks to eat before working out. What you eat after a workout is also very important! For a few ideas as to the best nutritional foods to eat after exercise, make sure to read our blog.