Health
The Best Mental Health Apps Recommended By Professionals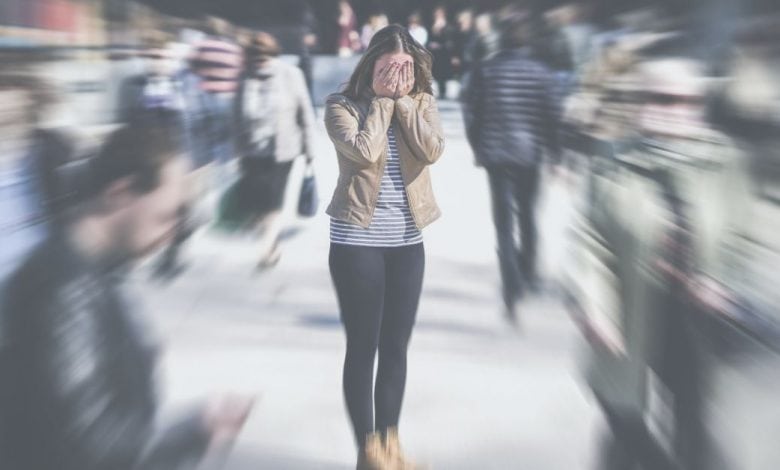 There are a lot of helpful mental health apps out there, but which ones will really make a difference in your daily life? We tracked down some of the best mental health apps that are approved and recommended by professionals in the field of mental health. So, if you are suffering from anxiety, depression, or simply need someone to talk to, you can find comprehensive help with just a tap of your phone.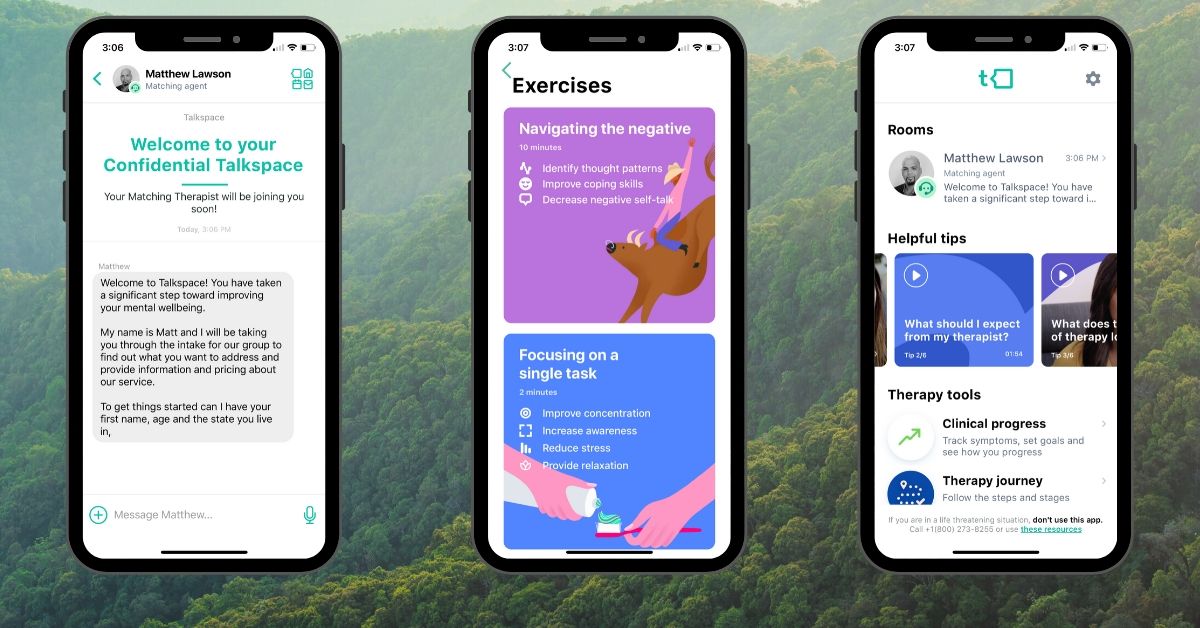 Accessing therapy can be difficult – from finding the right fit to fitting it into your busy life, to affording it. Talkspace is an online therapy app that takes therapy into the 21st century. A matching therapist will work with you to find you a licensed, background-checked therapist who suits your needs. From there, you can message your therapist whenever you'd like and get responses. If you need a little more face time, you can also schedule video sessions.
Depending on the price tier you choose, you may have text-only communication with your therapist, ongoing texting/messaging along with weekly or monthly scheduled live phone or video sessions.
Talkspace screens all the therapists in their nationwide network to ensure they're licensed, and only work with therapists with more than 3,000 clinical hours, which is a licensing requirement in most U.S. states. As for security, the technology behind the platform fully complies with HIPAA regulations. They also fully encrypt conversations with your therapist. If you use the app, you'll set up a passcode for an additional layer of security.
Best Sleep Aid Apps To Get A Good Night's Sleep
Pricing: Billed monthly – there is no contract, and you can cancel anytime. These are their current plans:
Unlimited Messaging Therapy Plus: $65/week for unlimited text, video & audio messaging. Your therapist responds to messages daily, 5 days/week. (Billed as $260 monthly)
Unlimited Messaging Therapy Premium: $79/week for text, video & audio messaging + 1 Live Session/month. Your therapist responds to messages daily, 5 days/week. (Billed $316 monthly)
LiveTalk Therapy Ultimate: $99/week for text, video & audio messaging + 4 Live Sessions/month. Your therapist responds to messages daily, 5 days/week. (Billed $396 monthly)
Couples therapy is available for $99/week (billed as $396 monthly) or $89/week (billed $1068 every 3 months). Also, Live Video Sessions can be added for $65 per 30-minute session.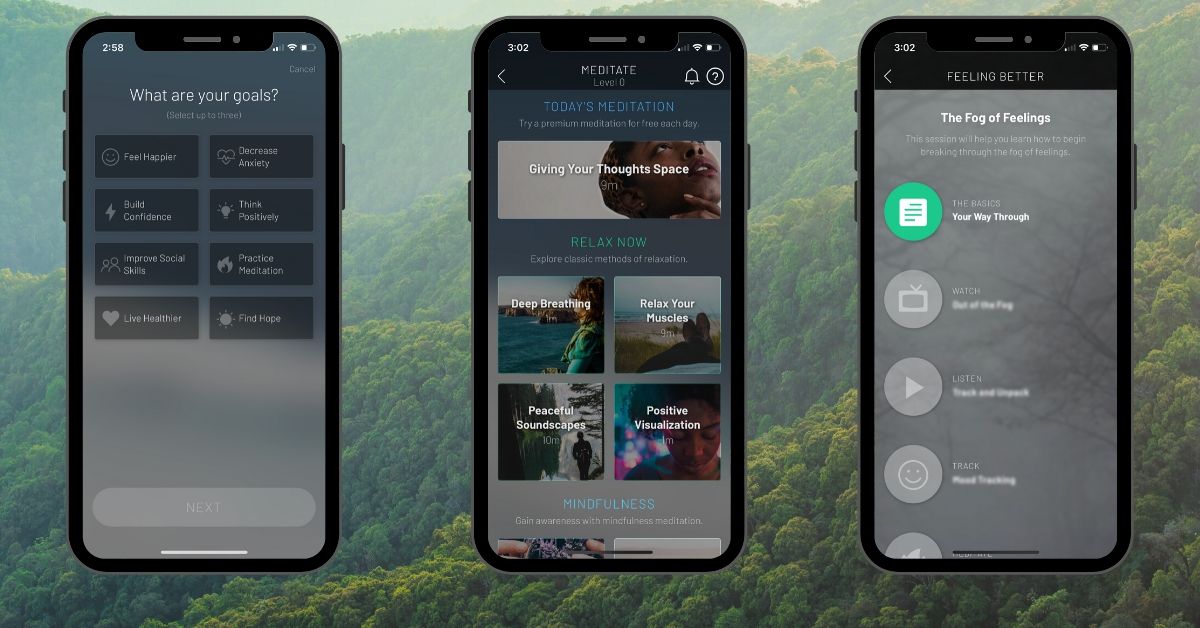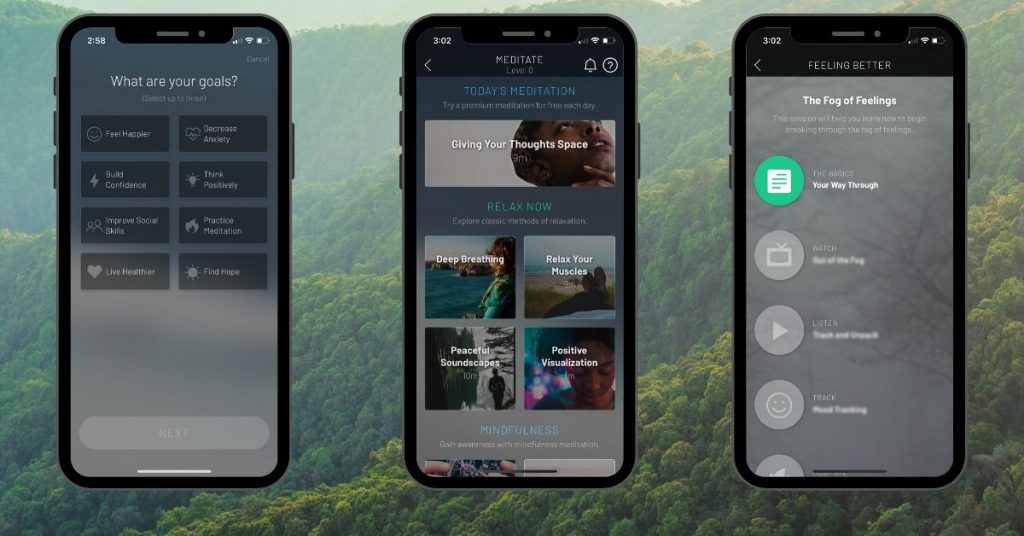 Formerly named "Pacifica", the Sanvello app is an "evidence-based solution created by psychologists that uses clinically validated techniques such as cognitive-behavioral therapy (CBT) — a type of psychotherapy that has been shown to be especially effective for stress, anxiety, and depression."
CBT works by illuminating the links between emotions, thoughts, physical health, behaviors, and uses such connections in developing concrete self-improvement plans. Made on a solid foundation of behavioral and neurological research, cognitive behavioral therapy isn't simply about treating mental illnesses – it's an approach almost anybody may use to promote greater health as well as enhancing one's quality of life. The Sanvello app delivers CBT therapy through a series of different activities, mediums, and tools for the user. 
Pricing: Free to download – Further features require a subscription of $8.99 a month.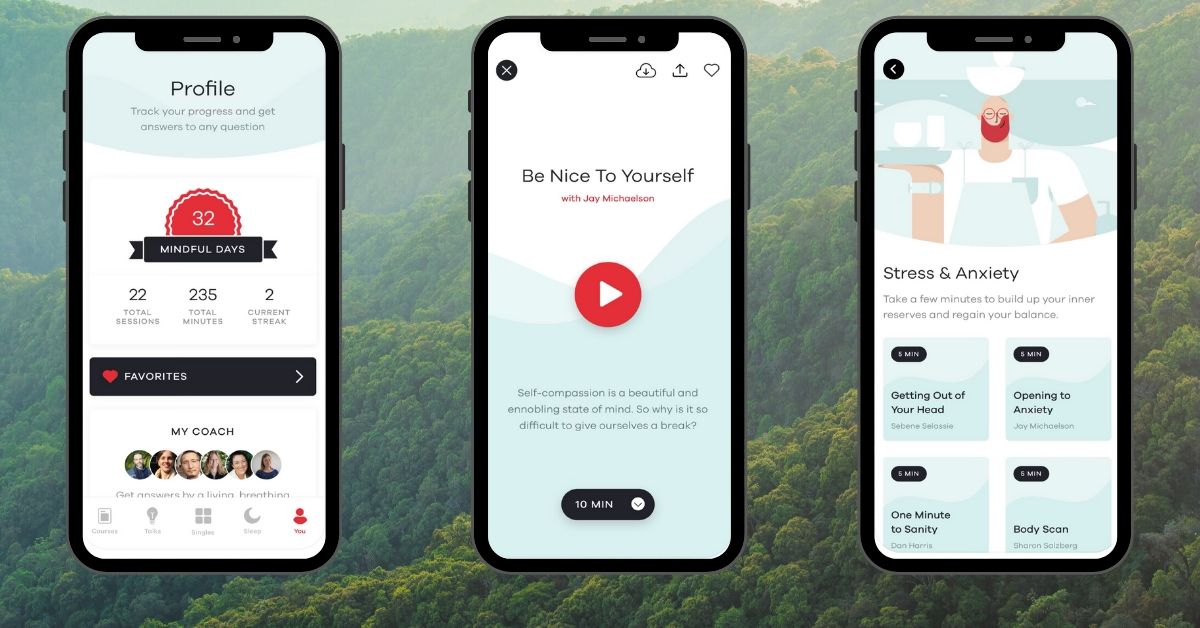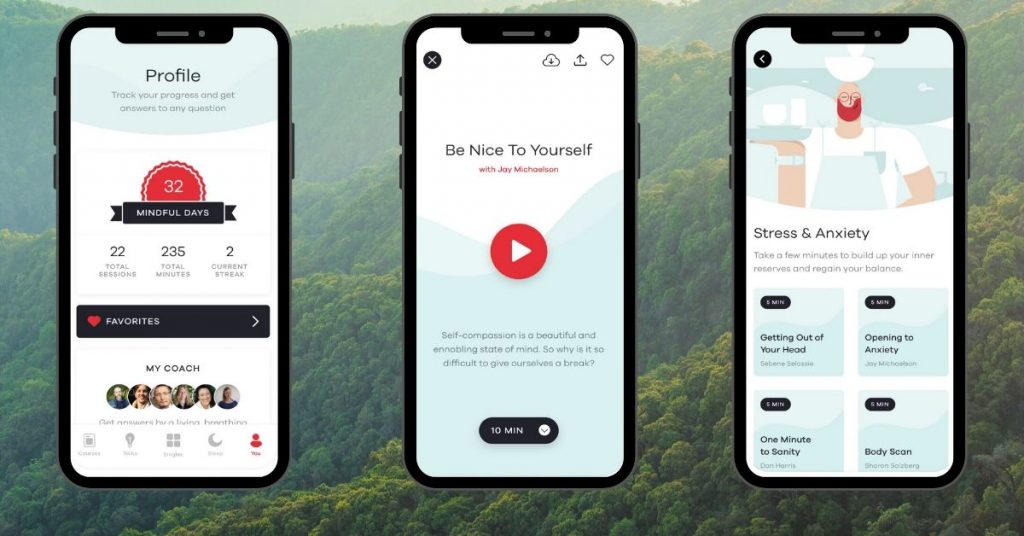 Skeptical about how meditation can help your mental health? 10% Happier is here to convince you through practice. It's one of the best apps for anxiety, because of the range of topics it can help you cope with, from politics to falling asleep.
Developed by television anchor Dan Harris and meditation teacher Joseph Goldstein, 10% Happier is founded upon Harris's book by the same name, which he wrote after an on-air panic attack in 2004 lead him to discover meditation as a tool to mitigate his emotions. Key features include personal coaching from real meditation experts to answer any questions you may have, plus a catalog of content that's updated weekly to keep your practice fresh and refined.
The Best Apps For Intermittent Fasting
The app is set up as a two-week trial, led by app creators Dan and Joseph. Every day you get video guides that teach you the essentials of meditation and audio ones that take you through the app's process step by step.
Pricing: To unlock all features, there is a monthly subscription of $11.99.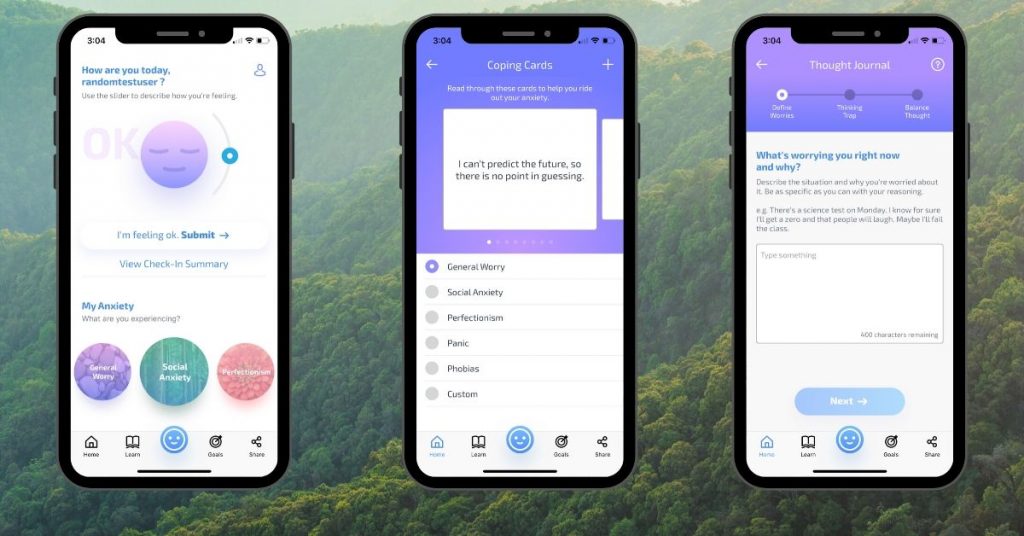 MindShift CBT is an app specifically designed to help with anxiety and depression app for anyone looking to engage with CBT. This one was developed by the non-profit charity Anxiety Disorders Association of British Columbia and has a cool, calming user interface with CBT-based tools.
Mindshift is one of the best apps in the market to deal with anxiety. The app provides detailed and effective articles on anxiety and offers ways to cope with it. You can get excellent resources on different causes of anxiety and how it can manifest in your daily life. You also get a number of simple yet effective strategies to deal with and overcome anxiety in your daily life.
Mindshift provides interesting tools and skills for coping with anxiety, which can be subdivided into two categories: "chill-out skills" and "active steps". The chill-out skills provide effective meditation and relaxation techniques, which help to divert your attention from anxiety into other useful activities and thoughts. Active steps provide you the recommended behavior for preventing anxiety.
The Best Health and Fitness Apps 2020
There's a "Thought Journal" where you can input negative thoughts and identify problems and then challenge them to ease anxiety. Another feature called "Belief Experiments," puts your anxieties underneath the proverbial microscope to test how well those worries face up to reality. But perhaps the most helpful feature is "Coping Cards," which help shake-up your mindset and re-align it using powerful coping statements that'll ground you in all the benefits CBT can offer.
Pricing: Free to download and further features require a subscription of $9.99 a month.
Using Apps for Mental Health
Feeling that your mental health is not in the place that you would like it to be is completely normal and can be a part of daily life. However, that doesn't mean that you shouldn't reach out for help when you need it. These apps have allowed cutting edge mental health strategies to become more accessible than ever. You can also talk to a licensed therapist as quickly as you can order a pizza!
Have you found an app that has helped you with your mental health? If so, let us know!