A
s you remember two weeks ago, I depicted my issues of a slowing metabolism in the light of reduced calorie consumption. Well, it looks like we have finally discovered a natural solution to speeding up my metabolism.
Prune (aka plum) juice and/or  plums apparently work wonders. We have tried quite a few things, from a re-feed weekend that temporarily botched up my carb levels, a "get regular" herbal tea to a daily two tablespoons of freshly ground flax seeds with my protein shakes.
Nothing had worked as effectively prune juice. Although, naturally there may also be a combination of all four methods at work here.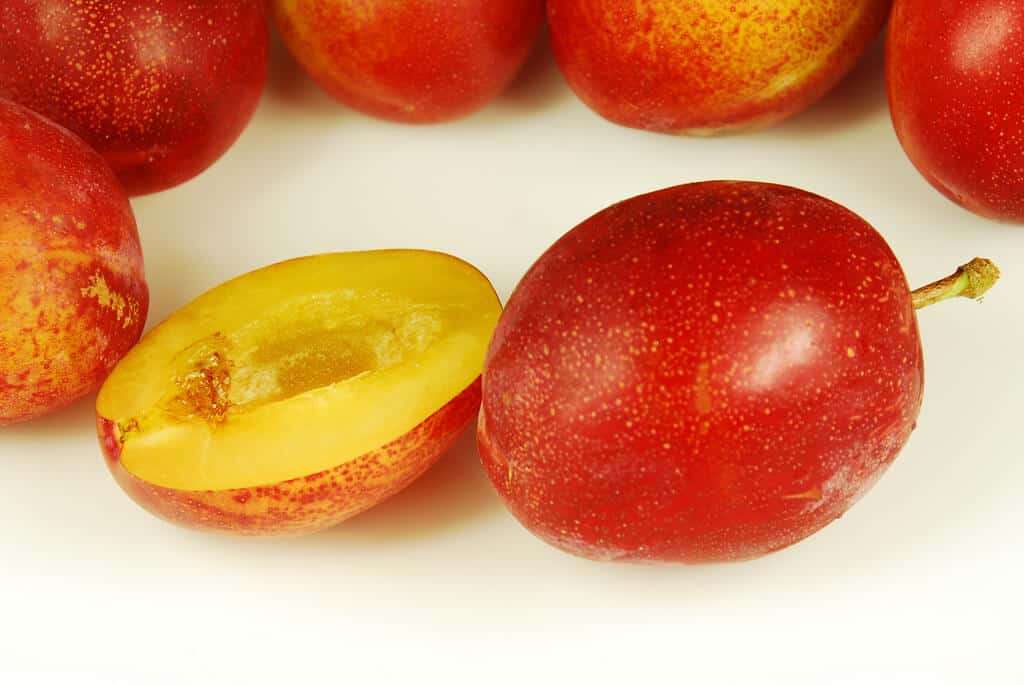 a
Anyways, it made me wonder, why do plums act as a natural laxative? According to
Wikipedia
, plums include phenolic compounds (mainly asneochlorogenic acids and chlorogenic acids) and sorbitol. Apparently these acids and sugar compounds help to draw fluid into the intestines, thus aiding a "smoother" passage of waste out of the body. Academic studies also suggest that sorbitol causes a laxative action. A dose of 25 grams of sorbitol was found to be effective in 12 individuals to cause a laxative effect (
Stacewicz Sapuntzakis, 2001
) and a cup of prune juice easily provides 10.5 grams of sorbitol.
a
Laxative effect aside, prunes also are rich in other micro-nutrients such as potassium (regulates your blood pressure and heart), iron (an essential mineral that carries oxygen from your body's red blood cells to your tissues and muscles), and dietary fiber (reduces cholesterol and your feeling of hunger, and helps to prevent blood sugar spikes after eating).
a
It's quite the miracle fruit and until recently I had known so little about its benefits. The journey to greater health is truly full of new learnings. I hope you stay with us to learn more over the next blog posts.
a
Martin
a
Update: So I'm being asked how much I've been drinking and how often. I'm basically drinking half a glass (about 125~175ml / 4-6oz give or take) before I go to bed every day. Also I've been eating a few plums throughout the week. Eating a lot of dietary fiber also helps to speed up your metabolism. Fruits, vegetables and ground flax seeds are a great source for fiber in general. Highly recommended!