Health
Peloton Bike 2019 Review: Worth The Money?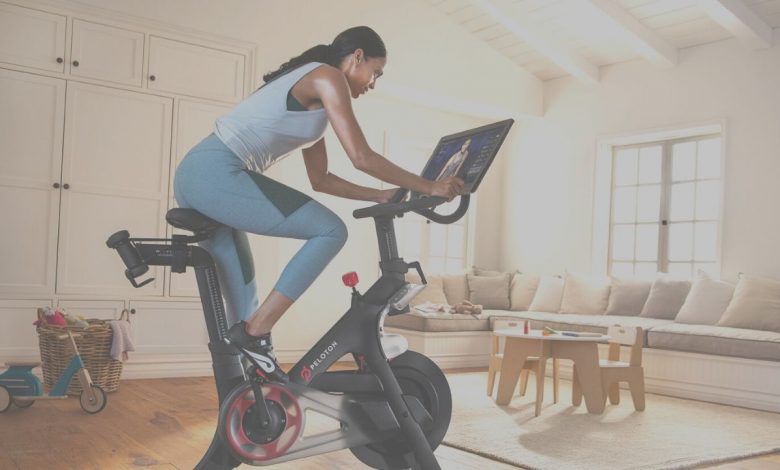 The Peloton Bike has been a hot topic for a few years now, but does the streaming indoor bike live up to the hype? We've considered the perks and the drawbacks of Peloton and here is our honest review of whether it's worth the money or not.
According to Peloton's website, the Peloton bike is an indoor bike that "brings you the most convenient and immersive indoor cycling experience, streaming daily live classes from our NYC studio directly into your home. You'll have 24-hour access to studio cycling classes available to your entire household."
What goods are included in this luxury at-home workout, you may be asking? Well, the Peloton bike comes with a 22 inch, wifi-enabled tablet mounted to the handlebars. That tablet contains the force of 20+ inspiring instructors, endless classes, and an easy to use touch screen. You literally can take live classes from the top instructors in New York City and London in the privacy of your own home. Makes driving to a studio look a little less appealing, doesn't it?
Is VR Training The Next Big Fitness Trend?
Alright, let's get down to brass tax people. The bike starts at $2,245 which includes the bike, a 1-year limited warranty, delivery, and set up. You can set up a monthly payment plan that is 0% financing. On top of the price for the bike itself, there is the addition of the Peloton Bike subscription which is how you stream all of the classes for the bike. This costs $39/month in addition to the cost of the bike.
So, the lowest upfront cost to buy a Peloton Bike is $59 a month (for 39 months) plus the $39 monthly subscription. Totally up to $98 a month for those 39 months until the bike is paid off then after that you just pay for the monthly subscription. For reference, spending $98 per month on Peloton is the equivalent of taking only three SoulCycle classes per month.
There are also different packages which include shoes, weights, headphones, heart rate monitor, bike mat, etc. at an additional price.
The Pros of Owning a Peloton Bike


Motivating & Superb Class Instructors
Peloton has scooped up many, many fantastic instructors that definitely are on par with the instructors that grace the halls of SoulCycle and Flywheel. Plus, if you are curious as to how much a virtual instructor can motivate you through a tough ride not to worry. With every live class, the instructors can monitor each person's metrics, and if they see you're slacking, they are not afraid to call people out by name too! The instructors are looking directly into the camera and talking to you. They know your leaderboard name and your hometown.
Endless Supply of Classes
You have access to 20+ Live Workout Classes Daily and 10,000+ on-demand classes and counting. The classes can range from 5 minutes to 90 minutes, so no matter how busy your schedule is, there is always room for a workout. Also, there is a ton of variety in the classes offering different rides including HIIT, intervals, low impact, endurance, etc. This risk of getting bored with Peloton is low!
Gain Fitness Insights with Data
During each class, the bike measures multiple different data points that you can look at during and after your ride. These metrics include heart rate if wearing a compatible heart rate monitor, resistance, speed, cadence, and output based on wattage. You can also look back at your stats and the progress you've made as you take more and more classes.
The Leaderboard
Much like Flywheel classes feature of a large screen that stacks everyone in the class up according to how hard they are peddling, Peloton is taking that idea virtual. The leaderboard is where you can see all those whoever took the ride, where you rank and who may be riding with you at the same time. You can also see how their output compares to yours which, if you are competitive, can help you push beyond your comfort zone and hit a new PR.
The Ultimate Fitness Gift Guide for 2019
The Peloton App
If you travel often and are concerned that you may not use your Peloton enough to warrant the purchase, it's worth mentioning that Peloton also has a mobile app. With the app you can easily stream classes right to your phone or iPad and still use your Peloton account, meaning that every class both at home and away is counted. Plus, the Peloton app offers "floor" workouts as well such as yoga classes, bootcamp style classes and programs that focus on glutes, arms, core, full-body, etc. The downside to the app is that it requires an additional subscription of $19.49/month.
Convenient Set-Up and Delivery
Looking at pictures and videos of the Peloton bike itself, it may look a little daunting to assemble and move into your home by yourself. However, to make the process of getting to that first ride ultra-easy, Peloton sends a set-up professional to deliver and assemble your bike wherever you would like in your home. So no worries, there are no screwdrivers involved in taking a Peloton class.
A Supportive and Motivating Online Community
If you are used to having the community and motivation of speaking with other riders at your in-person studio, you definitely don't lose that experience if you opt for Peloton. They have a private Peloton Page group for Peloton users and each instructor runs their own private group. People share their personal records with each other and stories about how their fitness journey is going with Peloton.
The Cons Of Owning A Peloton Bike


The Upfront & Ongoing Cost
The Peloton bike is an investment. It's an expensive bike and you need the monthly membership to stream classes. However, let's do some quick math to compare to taking a real-life class for a year versus paying up for a Peloton:
The Cost of SoulCycle For One Year
Ten SoulCycle Classes Per Month $310
$310 x 12 Months = $3,720
The Cost of Peloton For One Year
$39 Membership x 12 Months = $468
$468 + $2,245 Peloton Bike Cost = $2,713
So, even with the added subscription that Peloton requires it would still be more cost-effective than paying for studio-based classes such as SoulCycle. Not to mention that with Peloton the amount of classes you can take is unlimited.
The Best Gadgets for Winter Sports 2019
Lack Of Personal Instruction
Although Peloton has built-in many different community and personal aspects into their experience, one of the biggest drawbacks of doing classes at home is that you do not have the benefit of personal instruction. In an in-person studio class, you do have the advantage of having an instructor look at your form right there. Reminding you not to hunch your back or overextend your knees is something that only a real-life instructor has the ability to do. So, if you are new to the technique of indoor cycling, it would probably be beneficial to look at a few online videos on cycling form to ensure that you don't injure yourself.
Is Peloton Worth It For You?


All things considered, if you are already shelling out the cash to go to regular cycling studio classes then investing in a Peloton might be the right move for you and your wallet. What has your experience been like with the Peloton Bike or Tread? Anything we missed? We'd love to hear from you in the comment section below!