Health
Peloton App Review 2020: Peloton Digital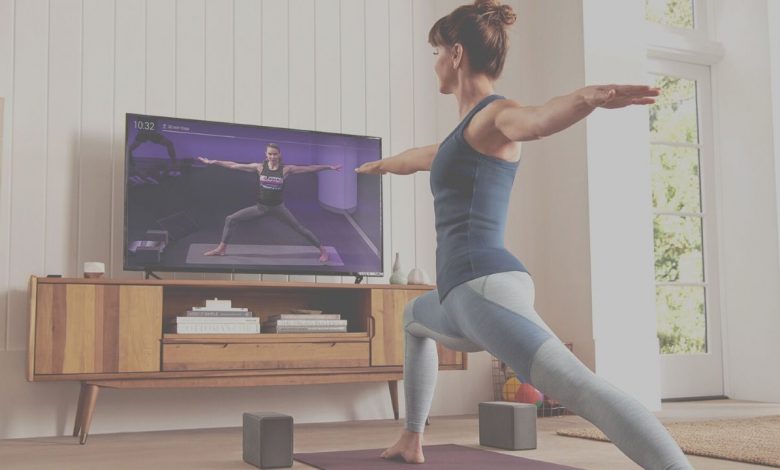 Peloton has secured a name for itself by offering studio level indoor cycling classes in the comfort of your living room. While the Peloton Bike and the Pelton Tread come with significant price tags, the Peloton Digital app is here to bring the Peloton lifestyle to anyone with an iPhone or iPad.
Packed with fitness classes that range from yoga to marathon training to Tabata style cycling classes, the Peloton app may just make its way to the top of one of the best fitness apps to be released. Pretty bold statements, we know. To find out what we loved and what we definitely didn't here is our 2020 review of the Peloton Digital app.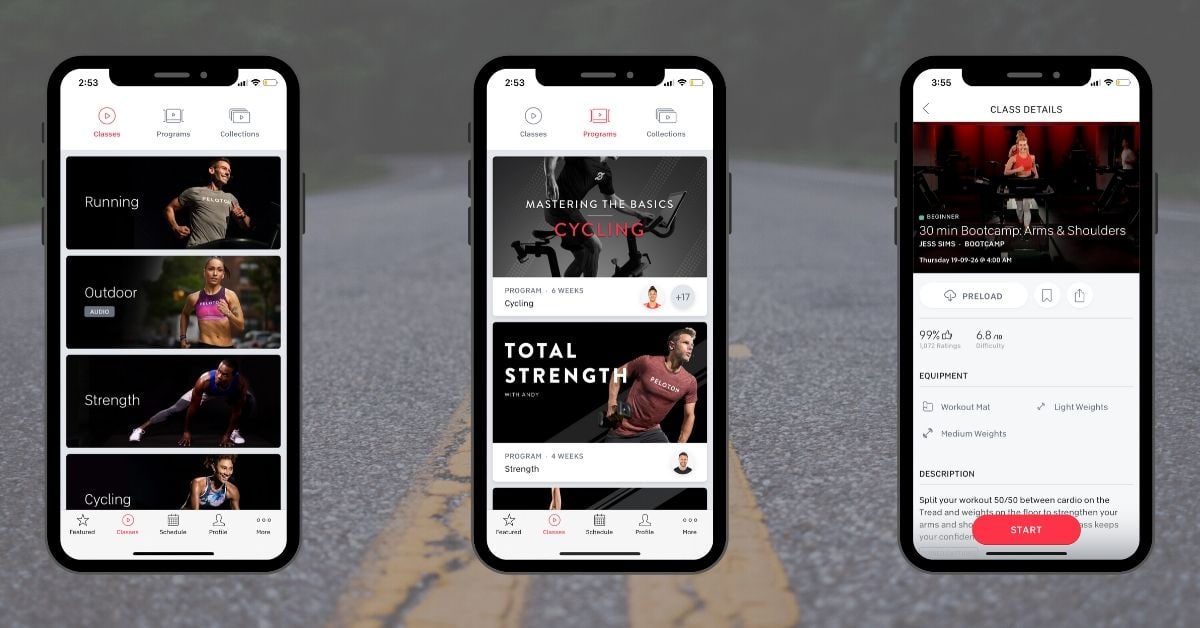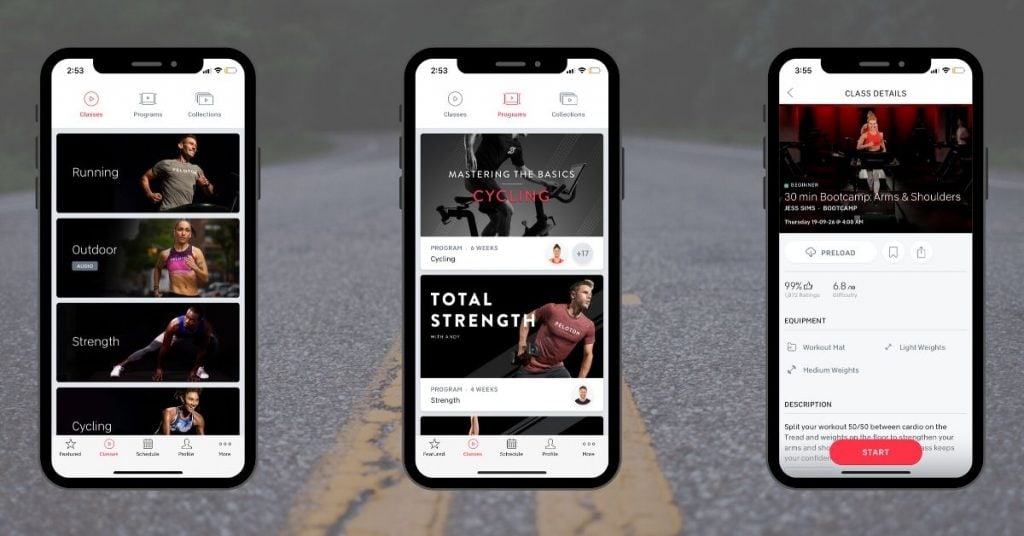 Not Just Cycling Classes
The Peloton Bike amassed its fame from its stellar indoor cycling classes, but don't just assume that Peloton is a one-trick pony. The Peloton Digital app is packed with classes that go way beyond indoor cycling including classes for yoga, indoor running, outdoor running, strength, Tabata, meditation, bootcamp style training, and even walking classes.
I tested a number of different classes as I was trying out the app and while a few of them did shine brighter than others the overall class and app experience was one of the best I've ever tried out. 
The first class that caught my eye was the 30-minute JLO Run that is part of Peloton Digital's Artist Series, which features classes based around one music artist. I picked Jenny from the Block but they also had Coldplay, The Chainsmokers, Lizzo, and A$AP Rocky to suit your music tastes. Long story short: a run has never felt so short to me. Ever. The instructor (shout out to Rebecca Kennedy) was possibly the peppiest person alive and kept the class moving.
I've tried audio-based guided runs before, but I wasn't expecting to like a video format so much. Actually seeing the instructor made keeping up with the pace and working on form much more straightforward than just relying on someone verbally explaining the class through my earbuds. 
The other class that I took that really stood out was the 20 Minute Full Body Strength workout, a great little free weights circuit that absolutely kicked my butt. The instructor, Andrew Sheer, talked about form, pacing and how the movement should feel all throughout the class making it feel like I had paid full price to show up to a real studio.
The Peloton app is peppered with little features that really make it great, but one of my favorites is that each workout description has a list of the equipment needed for that session. For the strength training class, I needed a workout mat, a "medium" free weight, and a "heavy" free weight allowing me to be the judge of what a medium weight (3 lbs) and a heavyweight (5 lbs) was for me. Plus, the Peloton workouts that need equipment only really need basic equipment like free weights, a mat, or a resistance band. You don't need to have 5 lbs medicine on hand in order to complete the workout, a problem I've run into with other workout apps (cough, Nike Training Club, cough). 
Peloton Cycling Classes & More
Ok, let's get to Peloton's pride and joy: their cycling classes. As you've probably heard from people who have tried a Peloton cycling class before, it's like SoulCycle popped up right in front of me.
I tried Peloton's app in two separate locations while traveling for the holiday season. Once was at a family friend's house who had a stationary bike set up and (miraculously) had a pair of clip shoes that fit. Overall the class was great, even more so because I got to shower off without having to wear a pair of rubber slides. The other time I tried a class at a gym in Southern California. The gym offered clip-in shoes and the bike had a shelf to place my phone screen on (two major variables that can make or break enjoying a Peloton cycling class) and again the class was super fun! It was only a little awkward when I did more intense movements outside of the saddle and got a bit of side-eye from the guys at the weight rack. 
I also tried a meditation class and yoga class that was just about as good as any streamed workout class can get. The Peloton app lets you stream a class from your iPhone to your Apple TV making it really easy to follow along to technique-based classes like yoga or strength training. 
Peloton Training Programs
Along with individual classes Peloton Digital has put together programs designed to forged fitness results! I've been tossing around the idea of training for a marathon for about the past three months and with the New Year just arrived I figured there was no better time to start. As it just so happens Peloton Digital popped up with a pretty intensive 18-week marathon training program. I'm a total running newbie with the only serious miles I've ever logged being the hurried jog while catching an Uber pool in downtown traffic.
The Best Virtual Reality Training Apps
Despite my running newness, I found that the first week of the program that gave a test drive was one of the easiest introductions to running I've ever done. With classes that just start out being ten minutes then by week 18 the program ramps up to a whole hour and a half. Some classes are repeated throughout the program, which is okay with me because it really allows for the technique to be practiced enough. This is probably one of my favorite features of the Peloton app because the instruction is so clear. There's no doubt about it, this app packs a serious fitness punch. 
The Peloton Community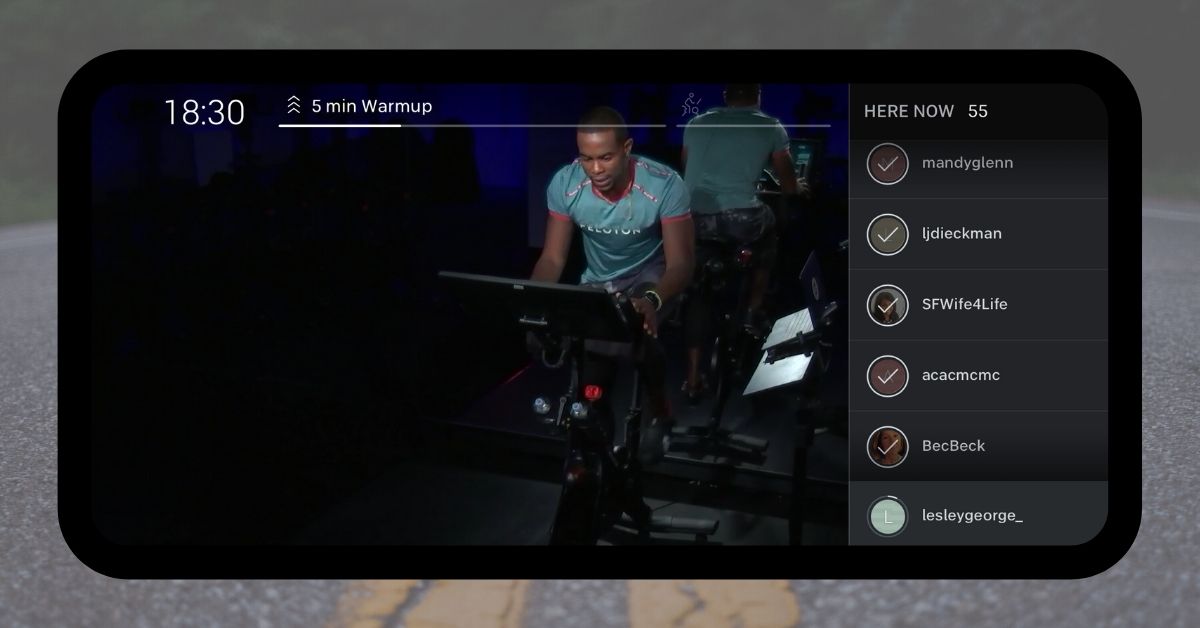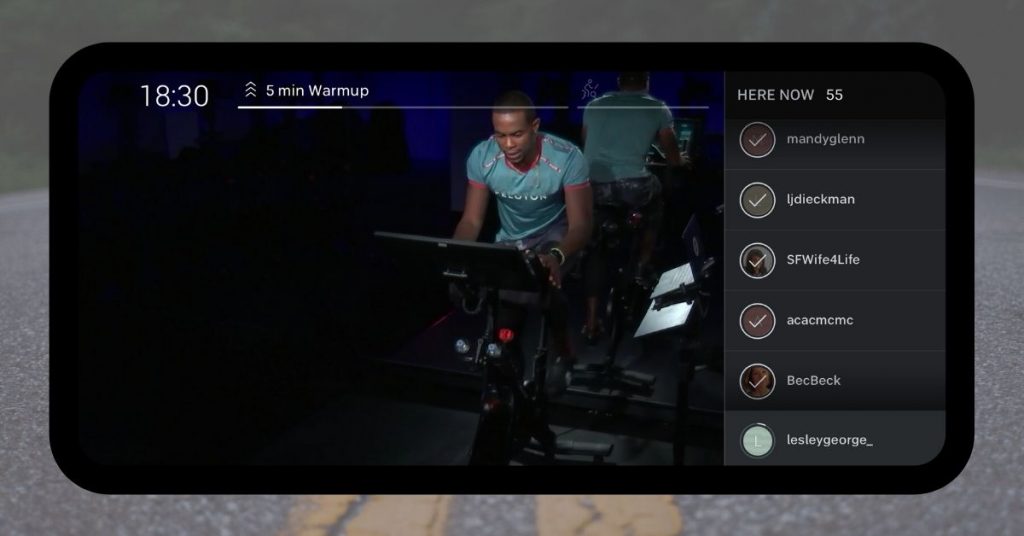 A side panel pops out and you can see the people who are taking the class at the same time as you. This way you can also see that Linda from Indianapolis is hating this burpee set too. There are also a variety of badges you can earn as you do more and more workouts with the Peloton app. You can get little badges if you complete themed rides, so for example, the JLO ride earned me a Latino Hispanic Heritage Month sticker. I would say that's another plus to the overall Peloton experience, that the app is constantly updating with new, fresh classes that coincide with the latest music, trends, and awesome spotlights like PRIDE and Sundays with Love (essentially the Super Soul Sunday of cycling classes). 
Does The Peloton Digital Live Up To The Peloton Bike?

So how does the Peloton app stack up to the actual Peloton Bike or even the Peloton Tread? Well. it stacks up pretty well. Almost too well if you are in the business of making Peloton Bikes. In the amount of time I've tried the Peloton app I can, with some serious certainty, confirm that I am hooked. So hooked in fact that I'm willing to fork over the $19.99 a month after my free trial ends.
While the only major advantage that the Peloton Bike or Tread has is the enormity of the screen. Although my iPhone screen is big enough to see the gist of what is going on it would be nice to really have it be a bit bigger. Using an iPad would probably fix this problem and amping up to the 22-inch display of the Peloton variety might be a bit of an overkill. I mean do I really need to see a dude sweat with Retina clarity? Probably not. 
Another notable minus for the Peloton app over the Peloton Bike is that most stationary bikes do not have a rack for free weights built into the seat of the bike. Meaning that to do the upper workout portion of the class you would have to unclip, get weights, and return to the saddle. The plight of modern living, yes. However, it did kind of break up the workout and was a pretty big drag. 
Peloton Bike: Is It Worth The Money? We Do The Math
The other similar drawback is that cycling with clip-in cycling shoes versus cycling with running shoes in a toe cage are two very different experiences. One makes you feel like you are cycling on top of the world, while the other makes you feel like you are riding the workout equipment equivalent of a poorly assembled carnival ride. I let you decipher which is which.
With the Peloton Bike, it arrives with clip-in shoes and pedals that are ready to ride. However, if you are hopping on any old gym bike you are going to be met with not getting as much power and a bit of an awkward ride. So, in not so many words the Pelton cycling classes are only as good as the shoes you are using to cycle with. 
The only other minor (and I mean nitpicky minor) drawback of the app is that the instructors teach the class with Peloton equipment, like the Peloton Bike or Peloton Tread. So the instructors reference using the Peloton equipment, like toggling the pace up while running they are referencing to a feature that only exists on the Peloton Tread and not the random gym treadmill I'm thudding along on. This requires a bit of guesstimation when it comes to setting pace, resistance, and incline. Again, this is very minor considering the amount of instruction you receive from the class and it would only really matter if you were a big stickler for numbers, and as my Liberal Arts degree can tell you, I am not.
The Final Word on Peloton Digital
Outshining similar apps like Apptiv or Nike Running Club, the Peloton App is a one-stop-shop if you are looking for guided fitness classes of almost any type. The biggest leg up that Peloton Digital has over its contemporaries is that it offers a mix of video-based and just audio-based instructions. The video classes (that you have the ability to pre-download if you're not going to have wifi) offer a workout class experience that is the closest thing you are going to get to a real-life studio from an app. Plus, seeing the instructors move through the exercises in real-time makes it easier to understand the movement and also to make sure that your form is accurately matching theirs.
In short, for the price of one (one!) studio fitness class, the sky's the limit with Peloton Digital. Unlimited classes, multiple workout styles, superb instructors, you'll forget what fitness classes were like before.