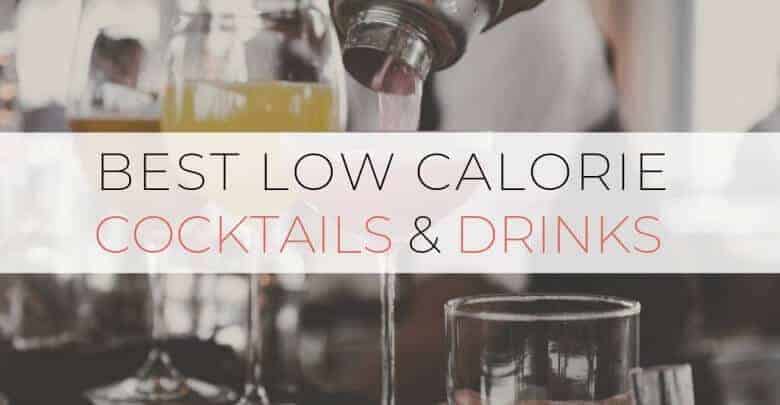 When you're toasting your best friend's promotion with a glass of wine or celebrating the end of the week with margaritas, the calories in your favorite drink are probably the last thing on your mind—and you're not alone. Eighty percent of adults have no clue about the nutritional information on alcoholic beverages, says a new study published in the journal BMJ. And if you're like most of us, you're not measuring when you pour that glass of wine. A couple of glasses of wine or beer can easily add more than 300 to 500 calories to your daily diet. The equivalent to about 30-40 minutes of moderate running. 
Considering that 10 percent of drinkers' daily calories come from alcohol, this can be a huge diet buster (especially when you consider the high sugar and salt levels of most adult beverages). Yet chances are, even if you went looking for this information, you wouldn't find it since booze doesn't requite nutrition labels the way edibles and even non-alcoholic drinks do. This is why many experts are calling for mandatory nutrition labels on all drinks containing more than 1.5 percent alcohol. Until then, we've got the nutrition facts for some of the most popular drinks. Check out how sinister your favorite swigs are.
Can Cocktails Ruin Your Fitness Progress? 
Weight loss specialists at The Hospital Group have broken down the calorie and sugar content in some of the most popular summer cocktails – and the results are quite shocking, with some containing more sugar than a Krispy Kreme doughnut. One of the biggest culprits for this is the Pina Colada, which contains – on average – 314 calories per drink and 13.5 grams of sugar, according to The Hospital Group. By comparison, the original glazed Krispy Kreme doughnut contains just 12.6 grams of sugar and 200 calories.
While you might hesitate to sit down and consume four of these in one sitting, it wouldn't be out of the question for many vacation goers to indulge in three of four cocktails by the pool in just one afternoon. So when you are indulging in a drink or two it can be so easy to overdo it on calories, carbs, and sugar. Which isn't great if you are trying to stay on your fitness track and especially is not fun when you wake up with a hangover from alcohol and sugar. 
How Alcohol Can Work With Your Diet
With all of that said, this doesn't necessarily mean that a few drinks will throw your fitness or weight loss progress right out of the window.  In fact, large, long-term studies published in the Archives of Internal Medicine and International Journal of Obesity found that middle-aged and older women who drank moderately (about one drink a day) gained less weight over time than those who never imbibed at all. Plus, they were considerably less likely to become obese. So having a glass of wine may actually be a good thing in moderation. Thank God for scientific research, right? 
So, one drink a day is the widely accepted definition of moderate drinking, but there's a misconception among some bar-hoppers that you can go without alcohol all week and save your seven drinks for the weekend. When you down three or four drinks in one night, your body has many hundreds of alcohol calories to process before it can continue to break down food calories or stored fat. Plus, all those drinks throw your blood sugar even more out of whack so you're hungry as heck.
This can all lead to overindulging in some tempting (and probably fried) food truck late-night snacks. So with all of these calories from alcohol and midnight meals coursing through your system, your body is much more likely to store those calories as fat rather than burn them as you run to catch your Uber pool. 
The big take away then is to remember to cut back on big nights out if you are really trying to make some progress in your fitness regime. However, that doesn't mean you have to abstain from drinking completely. Moderate and mindful drinking is the best combo when it comes to having a good time and also keeping your health in check. 
And speaking of mindful drinks, below are some of the best low-calorie alcoholic cocktails and drinks that won't mess with your fitness progress!
Best Alcoholic Low-Calorie Cocktails & Drinks
Vodka Lime Soda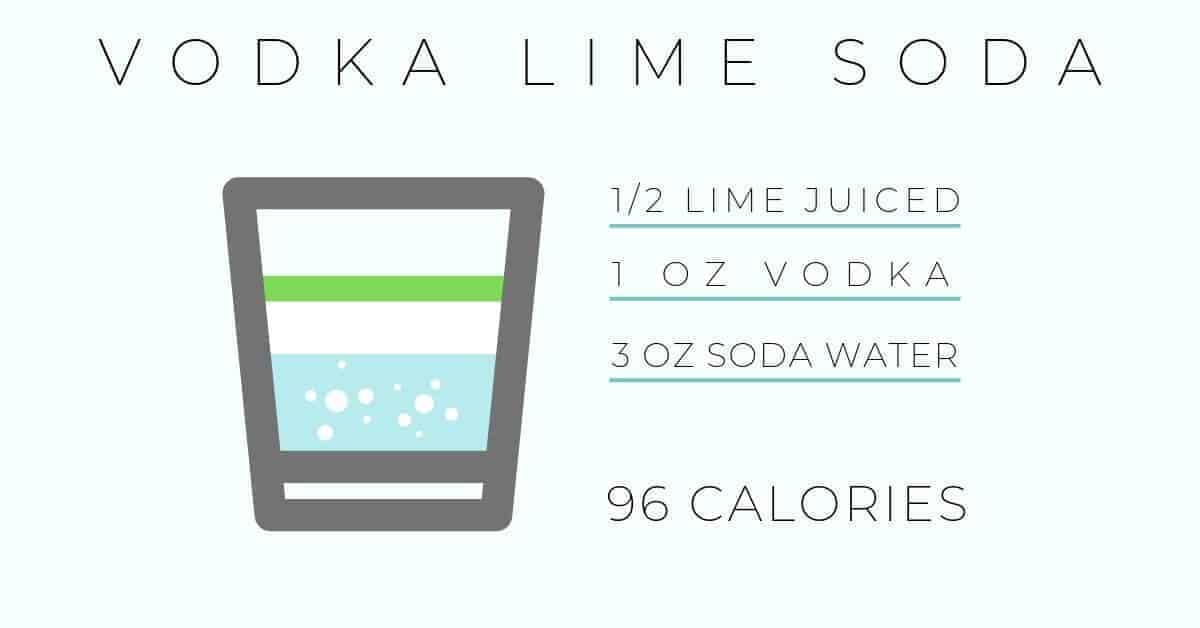 A vodka lime soda is like a friend that has always got your back. It's easy to order and because it's such a standard drink you don't have to shout the ingredients to a bartender in a busy, loud bar. It's low calorie, low maintenance, and has a high probability of being served well every time. Win. Win. Win. 
Recipe
3 oz Soda Water 
1 oz Vodka 
Splash Lime Juice 
Low-Calorie Cosmo 
Only in the land of Hollywood fantasy can Carrie Bradshaw knock back a couple of full-sized, full-calorie cosmos and still stay a size two. So if you don't live in the magical world of television there is an easy way to still sip your drink and have your skinny jeans fit too.
By just adding a splash of pure lime and cranberry juice (none of that "fruit cocktail" stuff) and just sticking to an infused vodka like raspberry you've easily made a low-calorie treat. Plus, the lime and cranberry juice adds a nice dose of the antioxidants to your happy hour. 
Recipe
2 oz Soda Water 
1 oz Raspberry Infused Vodka 
Splash of Cranberry Juice 
Splash of Lime Juice 
Light Moscow Mule
Moscow Mules are refreshing and they're perfect for sweltering patio season and warming up after a go down the ski hill. One of the best parts of a Moscow Mule is that it can be easily altered to be light on the calories but still just as yummy. With only ginger beer, vodka (you can also sub in mezcal for a new twist) and lime juice. Some bartenders add simple syrup or other sweeteners so it might be worth it to check to avoid those pesky sugar carbs. 
Recipe
3 oz Ginger Beer 
1 oz Vodka
Splash of Lime Juice 
Rum & Diet Coke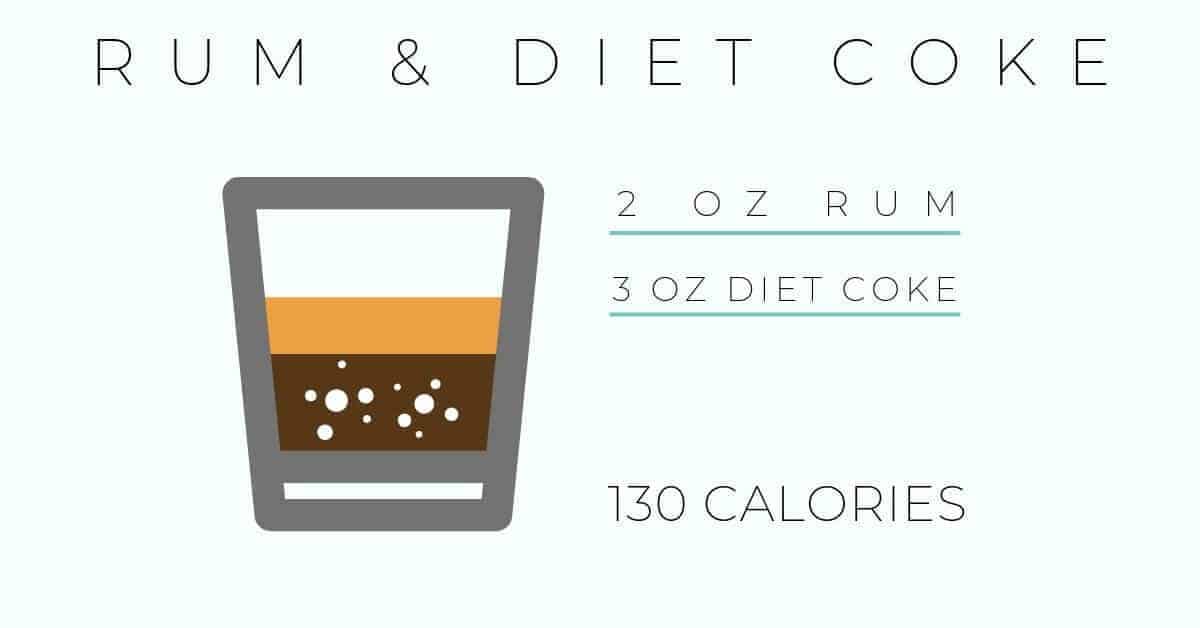 Although a Rum and Coke might be considered a Dad drink, it's an old standard for a reason. This classic mix is a great way to have a laid back drink and avoid the extra calories by simply subbing in diet coke for its sugary regular counterpart. A little twist of lime can be a great way to liven up this simplistic mix as well. 
Recipe
Light Bloody Mary 
A Bloody Mary is the chameleon of all cocktail drinks. It's good during a meal, during a pub crawl, during a (very hungover) brunch. It's simply steadfast choice that never really disappoints. However, whether you are getting your Bloody Mary from a bar or a convenient can, there may be a lot of hidden calories in them.
But you don't have to kick Mary out of the inner circle just yet because by sticking to a simple recipe this drink becomes a light easy way to enjoy a cocktail guilt-free. Also, by using pure tomato juice you are sipping on a pretty good source of some extra vitamin A too! 
Recipe
2 oz Tomato Juice 
1 oz Vodka
Splash Worcestershire
Splash Tobasco Sauce