Health
Huawei Band 4 Pro Review 2020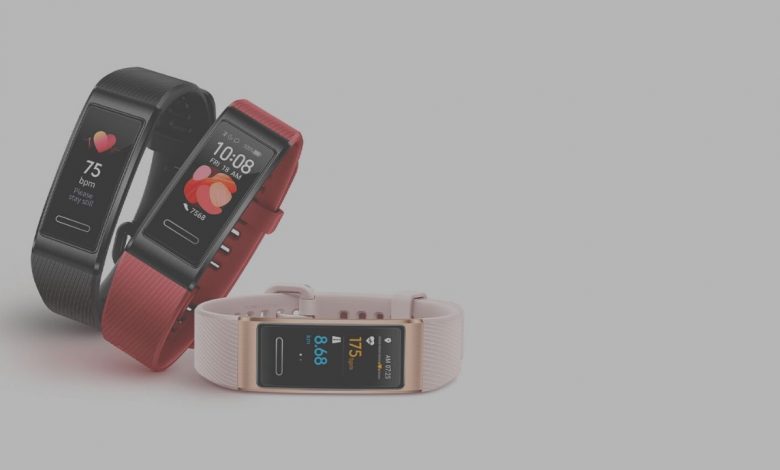 Huawei has come out with some incredible tech and their fitness trackers are no different. The Huawei Band 4 Pro is a little fitness tracker that is packed with features from sports tracking, industry-leading heart rate monitoring, and sleep tracking. Plus, it's all for a price that is almost a quarter of the leading fitness trackers available. Below we've reviewed the specs and features of the very impressive Huawei Band 4 Pro.
Superior Battery Life


The battery life is excellent, the party piece here is not needing a charger as the Band has a USB stick built in – a design flourish that we love and makes it stand out. The Huawei Band 4 Pro promises to offer 2 weeks of battery backup in a single charge with regular usage. Charging twice a month is not too bad, considering that other fitness trackers require a nightly recharge. 
One of The Cheaper Fitness Trackers Models


The Huawei Band 4 is one of the better cheapest fitness trackers you can buy at $65. The Band 4 Pro can be controlled using the Huawei health app. Interestingly, the band can be connected with any smartphone running Android 4.4 or later versions or iOS 9.0 or later versions.
GPS Capability

It will track your steps, sleep and heart rate and with connected GPS will suffice for casual runners. This little band is as simple as a fitness tracker can be with a screen, but it overperforms when it comes to its features. Also, this little band features an integrated GPS module for recording tracks without a smartphone. 
Water Resistance & Swimming Trackability


If you are looking to have a fitness tracker that joins you in the pool look no further. According to Huawei, the case has a 5 ATM water resistance rating allowing users to go swimming with the fitness tracker as well. This tracker's 6-axis sensor also automatically recognizes swim strokes, records swimming speed, distance and calories.
The Best Gadgets For Winter Sports 2020
Vitals & Sleep Tracking

Plus this time, HUAWEI Band Pro 4 added the detection function of blood oxygen saturation. It deeply optimizes the hardware's optical path and algorithm, multi-light source fusion, and takes advantage of the different reflective absorptivity of oxyhemoglobin and deoxyhemoglobin for specific light. The pulse oxygen saturation was measured by signal extraction, signal enhancement, algorithm training, abnormal suppression and so on. This little fitness tracker could also "provides intelligent vibration reminders if your heart rate exceeds the heart rate limit" according to Huawei. 
The Band Pro 4 acts as a personal sleep advisor to the users. It comes with Huawei's TruSleep feature which helps in sleep status recognition and data collection. This sleep tracking feature measures how good or bad is the user's sleep pattern, a feature found only in very expensive health trackers or smartwatches. Plus, this little tracker automatically records user periods of REM cycles, one of the deepest stages of sleep.
Fit & Display

The display of the Huawei Band Pro 4 is vivid and bright enough to be clearly visible inside the room as well as under blazing sunlight. The band adjusts the screen's brightness automatically depending on the ambient lighting. This means if you're inside a dark room the screen brightness of the band will automatically tone down so that it doesn't hurt your eyes.
The included wristband consists of silicone rubber and is about 0.65 inch wide. With a total length of just above 8.27 inches, the two straps are also suitable for more muscular wrists and there are numerous holes for adjusting the length.
Workout Specific Tracking


Outdoor or Indoor Run, Outdoor or Indoor Cycle, Outdoor or Indoor Walk, Free Training, Elliptical and Rower modes. Each sport has its professional detailed data analysis, such as running speed, calories, heart rate, swimming posture, swimming efficiency. Hence, the Huawei Band 4 can give accurate analysis and then cooperate with a Firstbeat professional movement algorithm through the course training on APP to achieve better sports results.
The Final Word on the Huawei Band 4 Pro
Huawei has been on the cutting edge of the tech industry on almost all fronts for a few years now so it is no wonder they have come out with a stellar fitness tracker. Whether you are a swimmer, a runner, or just a regular fitness newbie, the Huawei Band 4 Pro might just be the right fit for you. Have you tried out the Huawei Band 4 Pro? If so what are your thoughts in the comments!