It's been our first week of our very own health challenge and we are still getting set up. Things have been rather hectic for us as we had to decorate our temporary home and office with all sorts of furniture and equipment. Like most every day people we have a job to do, yet at the same we are committing 2-3 hours a day to various exercise and healthy meals.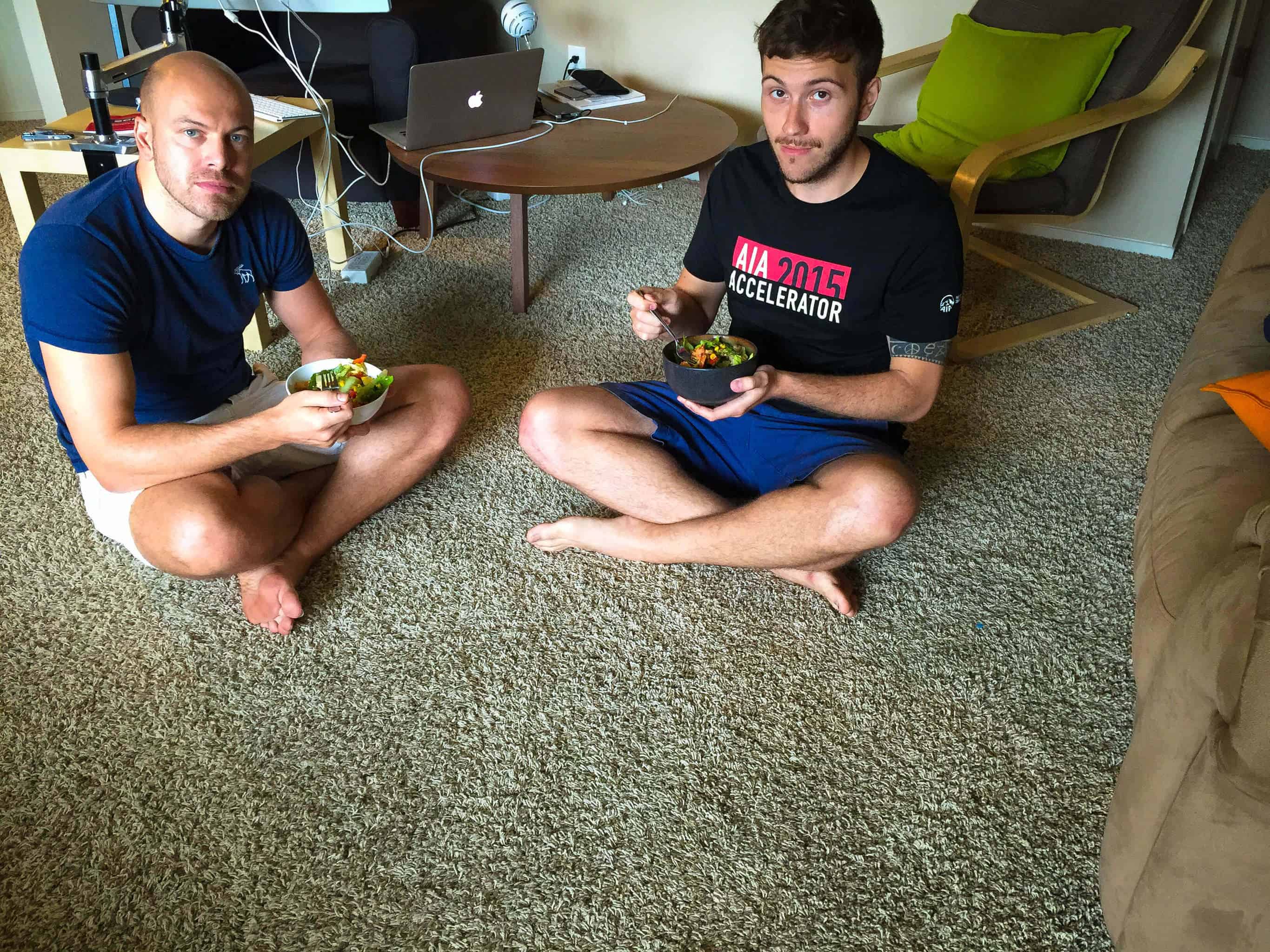 Martin's Health Challenge

I definitely have a ton of work to do on my body as I have to shed a lot of fat mass around my chest and abdomen area of my body. Since we are actually starting to scan our bodies, I had to go under the ordeal of having my body waxed last weekend. I can tell you it wasn't the most fun experience I have experienced in life. But these are the sacrifices we have to make! 😉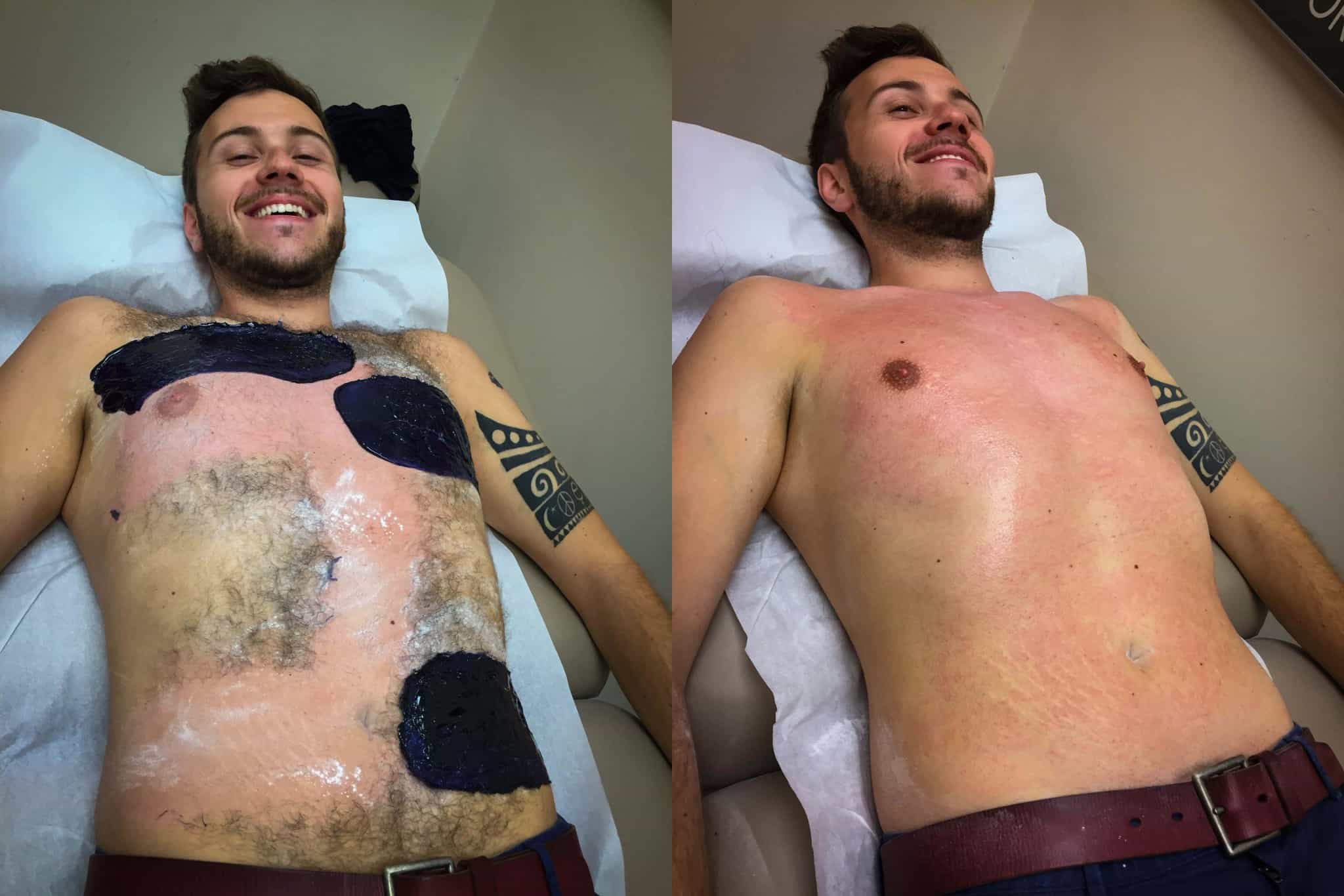 Lose Fat ✭ Gain Core Muscle
As I had already previously stated my goal is to lose fat mass and gain muscle around the core area of my body, so that I can get a six pack. So far the strategy of getting there is a mix of 50% nutrition and 50% exercise. I have slowly started to cut complex carbs such as pasta, bread and rice and sugars besides those of fruits. I'm mostly trying to eat as much fresh produce such as veggies, fruits, fish and lean meat (such as turkey and chicken) as I can. I'm not completely cutting my carbs as I still need them for my strenuous exercise, but I'm definitely trying to at least minimize both my carb and fat intake.
We will have some more dedicated posts on this matter later on our blog. We are no experts and will thus have to read more on the matter and experiment with our diets to see what works. I have never consumed a lot of processed food, but cutting on carbs has definitely impacted my metabolism and bowel movement drastically. This week I will also try to introduce a little bit of Soylent to my diet, though I'm not convinced yet that it is a good alternative to real, untreated food.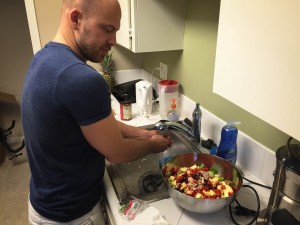 Limited Diet ✭ Tons of Movement
In total I have been not consuming more than 1,300 to 1,700 calories a day and burning 500 to 1,500 calories depending on how much cardio I've been doing. Last week I have been running about 30 miles (79k steps in total movement) and this week I'm trying to reach at least the same again. On top of cardio, I have been using Fitstar to add 20-30 minutes of body weight exercise every other day. Since this week I have also started to use Vint a sort of Uber for mini-bootcamps and with Alex's arrival I'm slowly scaling up bodyweight exercises as well as we have started to train every day at a nearby park. So lots of exciting things you can do to get moving these days. One thing's sure, every inch of my body is already aching. 😟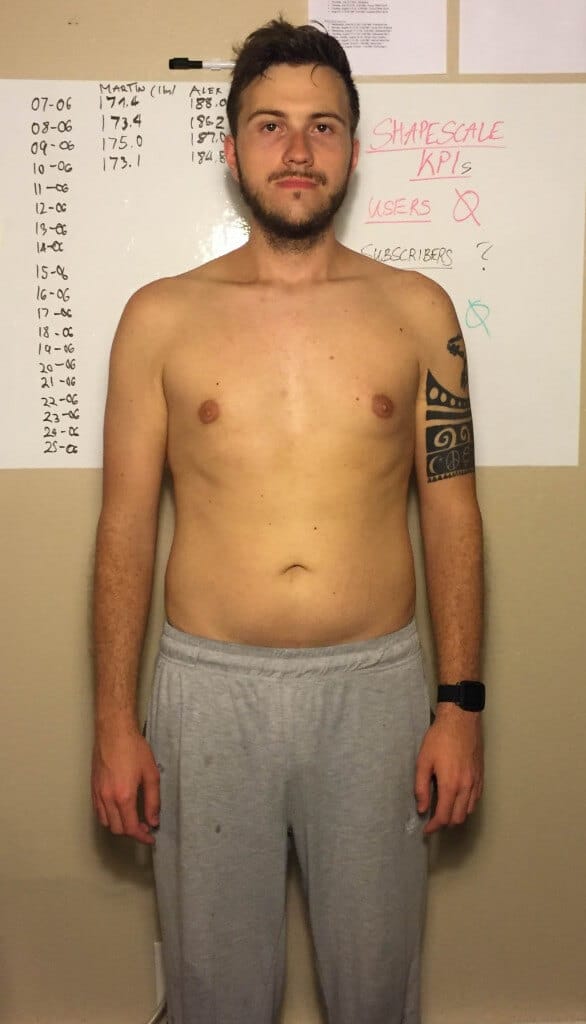 ---
Our Metrics
Weight ✭ Shape ✭ Body Measurements
We keep track of our weight and plan on measuring our body shape and measurements from next week onwards. Unfortunately measuring weight can be quite frustrating as the numbers keep fluctuating and do not necessarily reflect the by us desired body (muscle weighs more than fat after all), but it's still an indicator towards our goal and that's why we still keep measuring it. Of course all of the results will have to be measured against actions taken (steps, exercise, nutrition intake).

For measuring our weight we use TrendWeight, a tool which plots a moving average from your daily weight alongside your daily scale weight. That way we get a better idea of our overall weight trend. My weight trend is currently at 173.9 lbs, so still a far cry from my desired 150~155 lbs. So let's see what the next few weeks will bring me!
Key Metrics (June 8):
Body Weight: 173.2 lbs (trend weight 173.9 lbs)
Body Measurements: N/A
Body Fat*: 18.6% (trend 18.2%)  / BMI (24.2)
Steps: 79k (June 1-7)
Other Exercise: About 2 hours of Fitstar.
Calorie Intake: N/A
Have a good one,
Martin 😀💪
*Measured with Bioimpedance, which is still highly inaccurate. We will switch to a more accurate method soon.