Health
Can Exercise Help Treat Anxiety?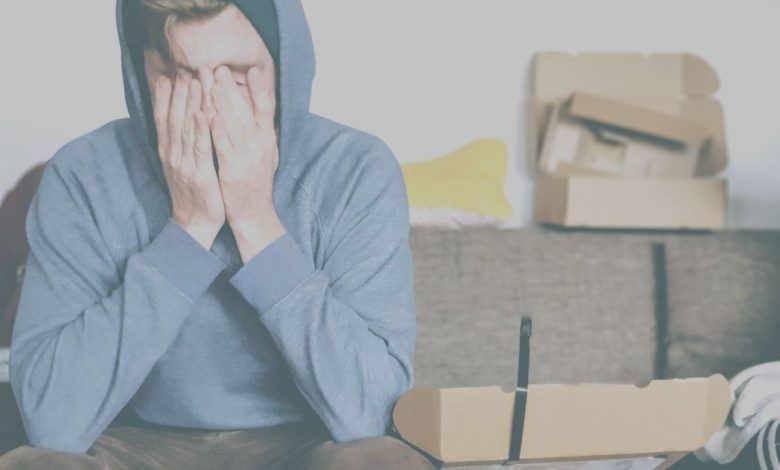 Anybody who has gone for a run, a bike ride, an exercise class, or simply to the gym can probably attest to the mood-lifting effect that activity can have. But to what level can regular exercise impact your mood and your mental health? In recent years there has been a landslide of studies looking into that very question.
---
Benefits of Exercise for Anxiety

Exercise Can Rewire The Anxious Brain
Research from Princeton University concluded that physical activity reorganizes the brain so that its response to stress is reduced and anxiety is less likely to interfere with normal brain function.
This is due to the fact that physical activity is the natural end to the fight-or-flight response. Meaning that any form of physical exercise can instantly neutralize the symptoms of anxiety. Plus, exercise increases the levels of gamma-aminobutyric acid (GABA) in the brain, which is an important compound that helps calm down excitable brain cells when they get too active. When levels of GABA are low, there's nothing to calm down these excitable neurons, and that's when anxiety can happen. Exercise increases GABA and therefore, your brain has the ability to calm itself down.
"The Runner's High" Affect On Anxiety
Ever wonder where the term "runner's high" comes from? Physical activity actually causes your brain to release the same neurotransmitters that are also responsible for the "high" sensation felt while using marijuana. These neurotransmitters are called endorphins, which have a powerful effect on reducing pain and relieving anxiety.
Endorphin release also increases with the intensity of exercise, so the more you sweat the happier (or higher) you feel. Physical activity also activates the endocannabinoid system, further reducing pain sensitivity and providing an improved sense of well-being.
Exercise Increases Serotonin Release
Scientists have yet to understand the specific causes of depression and anxiety but have identified several neurotransmitters that are involved in its development. Serotonin is a powerful neurotransmitter that is targeted in many antidepressants and antianxiety medications. This is because serotonin is the chemical within our brain that contributes to motivation and a stable mood.
Sleep Deprivation's Impact of Fitness & Health
Multiple studies have found a pretty significant link between exercise and the release of serotonin. While exercise is not, on its own, treatment for clinical depression or anxiety, studies show that even a single bout of exercise results in positive changes in brain chemicals and can improve your mood. A 2017 review on the effects of exercise published in the journal Brain Plasticity, found that after exercising, people reported a better mood with decreases in tension, depression, and anger.
In fact, for people with mild or moderate depression, 30 minutes of intense exercise may be effective for improving mood. A review study that looked at 23 randomized controlled studies found combining exercise with conventional medication and cognitive behavioral therapy treatment for depression reduced depression symptoms even more.
Exercise Helps Manage Anxiety Symptoms
Several studies have found that exercise can help decrease your sensitivity to anxiety. In other words, people who exercise regularly are less likely to experience anxiety in moments of perceived stress. Exercise stimulates the stress response in a similar way that anxiety does – increased heart rate, sweating, increased breathing rate.
Researchers theorize that exposing someone with high anxiety sensitivity to the physiological symptoms they fear, such as rapid heartbeat, in the context of physical exercise increases their tolerance for such symptoms.
Which Exercises Help Anxiety Most?


A new research study published in The Lancet Psychiatry looked at data from 1.2 million people in the US to learn more about which types and how much exercise has the most benefits for mental health.
The study found that team-oriented sports, cycling, and aerobic exercise for 30 – 60 minutes, 3 – 5 times a week had the most benefits for mental health. People who practiced this exercise routine reported having fewer days of poor mental health, especially those who were diagnosed with depression.
A Beginner's Guide To Meditation
The study also found that any type of physical activity, including chores around the house, walking, gardening, etc. had a positive impact on mental health. Overall, people who exercised regularly had a 43% decrease in poor mental health days per month.
Weight lifting's Impact On Anxiety
It's common for people who have lived through traumatic experiences to report trouble sleeping and constant feelings of anxiety. According to new research, people with post-traumatic stress disorder (PTSD) might benefit from high-intensity resistance training — in other words, weightlifting or strength training — which was found to reduce anxiety and improve sleep quality.
Plus, weight lifting can increase the production of testosterone. This hormone is known to inhibit the production of cortisol and regulate hormonal levels. The body also releases a surge of endorphins during this vigorous exercise.
Running's Impact On Anxiety
Running causes lasting changes in our 'feel good' neurotransmitters serotonin and norepinephrine, both during and after exercise. The mental benefits can be especially powerful for people who suffer from depression and anxiety. In a 2006 review published in the Journal of Psychiatry & Neuroscience, researchers found evidence that exercise can work in a similar way to antidepressants, alleviating major depressive and anxiety disorder by promoting the growth of new neurons in the brain.
Are You Addicted To Sugar? Take The Quiz!
Also, running affects portions of the brain that are negatively affected by depression. These effects make running an effective tool for treating depression. Running reduces depression symptoms in two distinct ways. The first way is through general benefits such as exposure to sunlight, introduction to new social groups, and by providing an outlet for restless energy. Many of these benefits can be gained through other forms of exercise.
Running goes a little further, however, and directly affects the runner's brain. Studies show that running enlarges an athlete's hippocampus and stimulates their frontal cortex. Both regions control key behaviors associated with depression.
Yoga's Impact On Anxiety
Yoga is known for its ability to ease stress and promote relaxation. In fact, multiple studies have shown that it can decrease the secretion of cortisol, the primary stress hormone.
One study demonstrated the powerful effect of yoga on stress by following 24 women who perceived themselves as emotionally distressed. After a three-month yoga program, the women had significantly lower levels of cortisol. They also had lower levels of stress, anxiety, fatigue, and depression.
Plus, there is quite a bit of research showing that yoga can help reduce anxiety and not just cope with it. In one study, 34 women diagnosed with an anxiety disorder participated in yoga classes twice weekly for two months. At the end of the study, those who practiced yoga had significantly lower levels of anxiety than the control group.
So all in all it's fair to say that exercising is not only beneficial for your physical, but also your mental health.