Health
Which Fat Might Help us to Lose Weight?
As strange as it may sound, a certain fat could hold a secret to weight loss.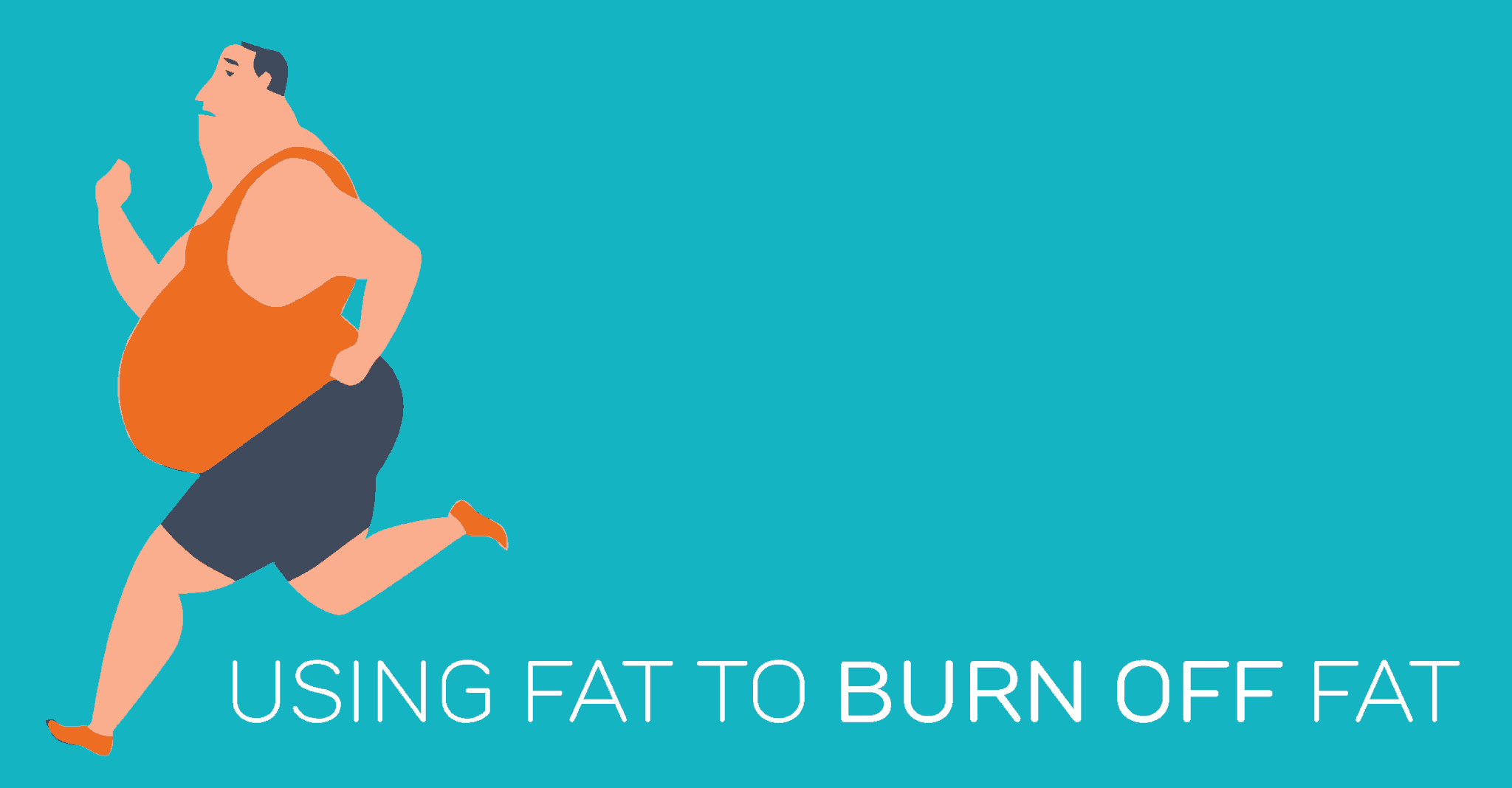 Fat gets a bad reputation. But as strange as it may sound, fat could hold a secret to weight loss – brown fat, that is. Let's find out more.
NOT ALL FAT IS CREATED EQUAL
It is fat that gives us our beer bellies, love handles or muffin tops. It is odd, then, that a type of fat tissue could also be the key to weight management. I'm not talking about the ordinary white fat, but a special kind, known as "brown fat", which, paradoxically, might help us to lose weight.
WHAT IS BROWN FAT AND HOW DOES IT AFFECT WEIGHT
Brown fat is very different from the insulating white fat, which makes up the vast majority of the fat in our bodies. It turns out that the two, have very distinct functions.

While white fat stubbornly stores any excess calories that we consume, brown fat actually burns calories to produce heat. In fact, when fully activated, brown fat generates three hundred times more heat than any other body tissue.
Just two ounces of brown fat appear capable of burning several hundred calories per day – the equivalent of a 30-minute workout.
Brown fat – or brown adipose tissue (BAT) is primarily a site of metabolism and heat production. Brown fat produces heat in the body in order to help regulate internal temperature. Since heat generation requires energy, this active brown tissue automatically burns calories. And when you burn more calories than you eat, you lose weight.
ADULTS RETAIN SMALL DEPOSITS OF BROWN FAT IN THE NECK AND SHOULDERS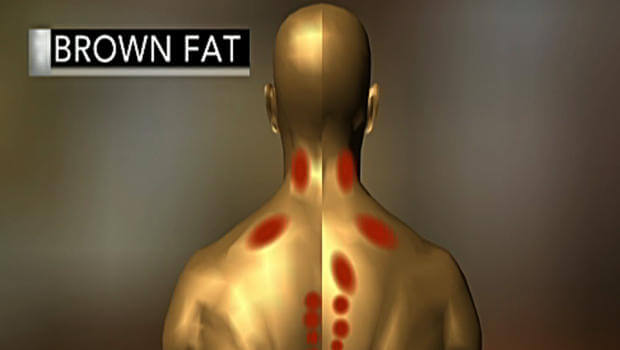 Scientists used to believe that all brown fat was lost by adulthood. However new evidence indicates that brown fat is, in fact, present and functional in adults, in varying amounts.  —Young people have more than older people; thin more than obese; young women more than men. These differences may help to explain why some of us are slim while others overweight, and why so many of us put on weight as we age.
USING FAT TO BURN-OFF FAT
As great as it all sounds, we don't yet know how to create more brown fat in humans. Scientists have successfully turned white cells into brown cells in mice, but that does not mean that the same method will work if applied to humans. However, there are natural ways to activate brown fat to stimulate fat burn and help speed up weight loss.
CHILL OUT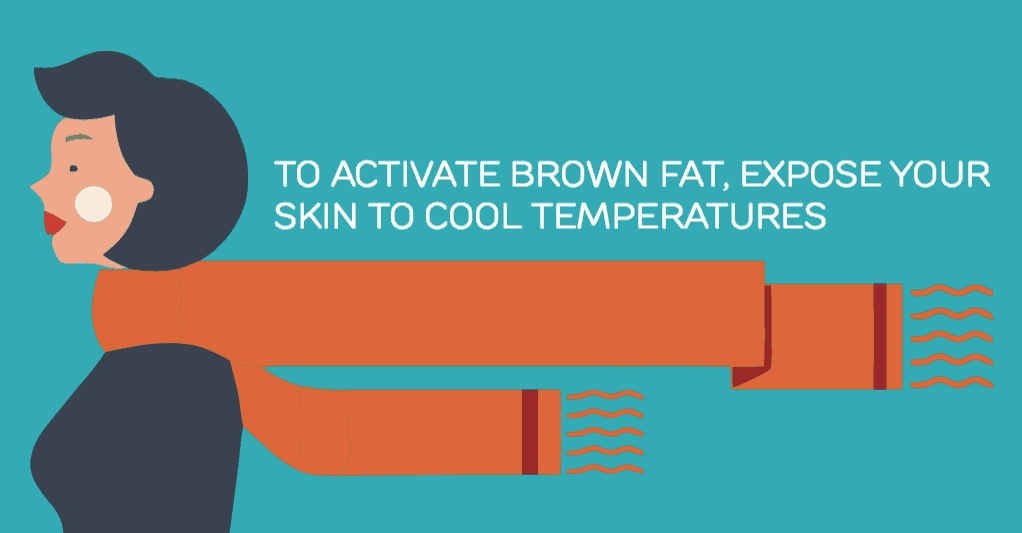 While scientists are only at the beginning of understanding how this type of fat works, recent research suggests that exposure to colder temperatures turns on the energy-burning abilities of brown fat.
In one study, researchers examined how brown fat responds to cold. When they cooled down six men—, their metabolic rate jumped by 80%, largely due to the activity of the brown fat. Over three hours, the men burned an extra 250 calories. Most importantly, once the brown fat had depleted its own energy reserves, it began to use up fat from other parts of the body.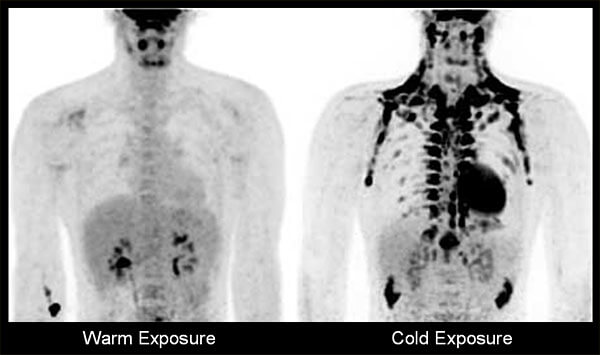 How cold do you have to be? Researchers have found that sitting in a 59°F room for two hours wearing summer clothing will stimulate brown fat to burn an extra 100 to 250 calories, depending on the individual.
EAT MORE APPLES—WITH THE SKIN ON
Ursolic acid is a substance that occurs in high concentrations in apple peels. Researchers at the University of Iowa found that ursolic acid boosted brown fat in mice – even when they were fed a high-fat diet.

Other foods that contain ursolic acid include cranberries, blueberries, plums, and prunes, as well as the herbs oregano, thyme, lavender, holy basil and peppermint leaves.
EXERCISE
Evidence suggests that exercising can boost UCP1 activity in brown fat and also have a positive effect of the release of hormones which control body fat and lean muscle mass development.
Results from a study show that exercise can alter production of the hormone called irisin, which has the ability to help white fat essentially mimic brown fat's positive effects. Our muscle cells release irisin after being active, helping us to stabilize our blood sugar levels, control our body weight and recover from activity by bringing nutrients like glucose into our cells.