Health
Best Sweat Proof Sport Sunscreens Of 2020
Looking for a sports sunscreen that won't sting your eyes during a sweaty workout and offer enough protection so you won't burn in the sun? We've rounded up the best sweat proof, sports sunscreens of 2020 for any outdoor activity like running, swimming, and even skiing. With solid SPF coverage, these sunscreens are your best bet to avoid getting a burn and focusing on your workout.
Is Higher SPF Really Better?

"SPF" stands for Sun Protection Factor and refers to the theoretical amount of time you can stay in the sun without getting sunburned. For example, an SPF of 15 would allow you to stay in the sun 15 times longer than you could without protection. So, if your skin starts to redden in 20 minutes without sunblock, applying a product with SPF 15 increases that time by a factor of 15, meaning you could stay in the sun for 300 minutes (or 5 hours).
Are Pre-Workout Supplement A Danger to Your Health?
A higher SPF also blocks out more rays — a product with an SPF of 15 will filter out approximately 93 percent of UVB rays; SPF 30 filters out about 97 percent. But after you hit about SPF 30 in most sunscreen formulas, you come across a diminishment of returns. This means that even when you put on SPF 100, it will only cover an average of 1.7% more than lower SPF counterparts.
Higher number SPFs offer slightly more protection, but also contain more chemicals. There isn't a sunscreen that can block 100% of the sun's rays. Currently, there isn't any scientific evidence that shows that using a sunscreen with a 50+ SPF is better than a sunscreen with an SPF of 50.
Chemical Vs. "Natural" Sunscreens


Sunscreens can fall into one of two categories: chemical sunscreens and natural sunscreens (also referred to as mineral or physical sunscreens). Both chemical and physical sunscreens are designed to help protect you from UVA and UVB rays, however, they work in different ways. Chemical sunscreens contain active ingredients that work to absorb UV radiation, while physical sunscreens sit on top of your skin to reflect UVB rays.
Best Post Endurance Training Snacks For Recovery
So, what exactly does each type of sunscreen do? Chemical sunscreens contain compounds, such as oxybenzone, octinoxate, octisalate, and avobenzone, which create a chemical reaction and work by changing UV rays into heat, and finally release that heat from the skin. Chemical sunscreens tend to be thinner than physical sunscreens and, therefore, spread more easily on the skin, making them more wearable for daily use. Less is needed to protect the skin since there isn't a risk of leaving spaces between the sunscreen molecules after application.
So, what exactly is mineral sunscreen? Mineral sunscreens contain ingredients like zinc oxide and titanium dioxide which are small particles that sit on the skin's surface and physically prevent UV rays from penetrating the skin.
Is one type better than the other? Well, the science is still unclear, but there is evidence coming out about how our bodies react to different sunscreen formulas. A small randomized clinical trial published in May 2019 in the Journal of the American Medical Association revealed that four of these sunscreen chemicals (avobenzone, oxybenzone, octocrylene, and ecamsule) are absorbed into the bloodstream at significantly greater levels than 0.5 nanograms per milliliter. That's far above the amount at which the FDA requires topical medications to undergo safety studies to determine possible toxic effects.
Meanwhile, the ingredients in mineral sunscreens — zinc oxide and titanium oxide — have been generally recognized as safe and effective by the FDA. And unlike chemical sunscreens, which typically take 20 to 30 minutes to absorb into the skin, mineral sunscreens offer immediate protection — no waiting needed.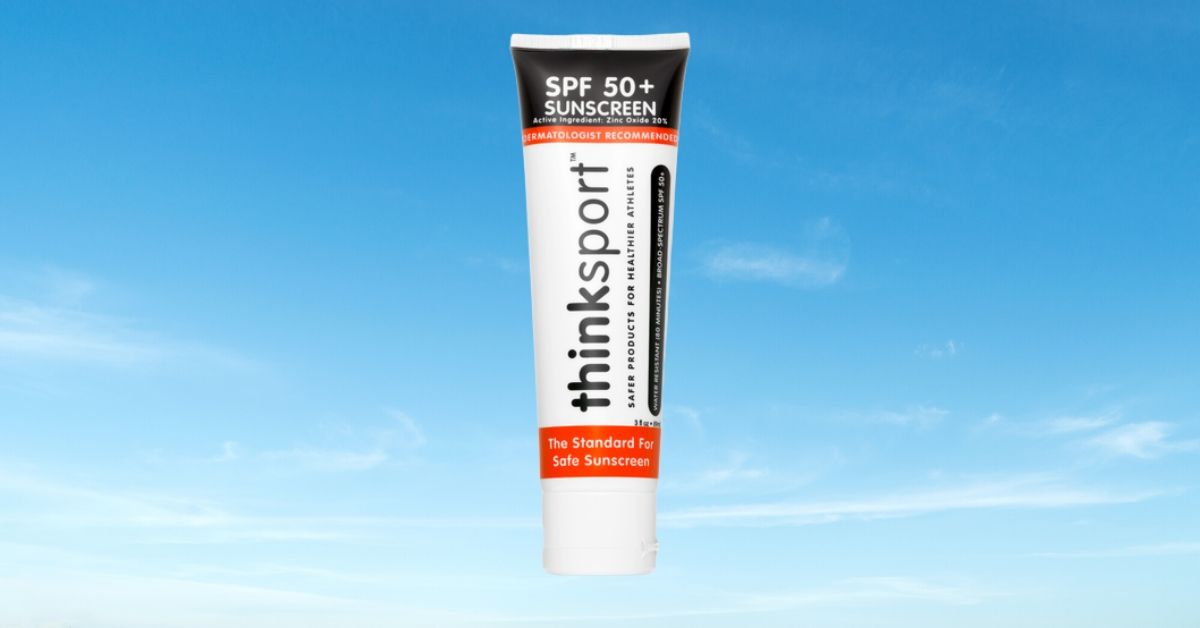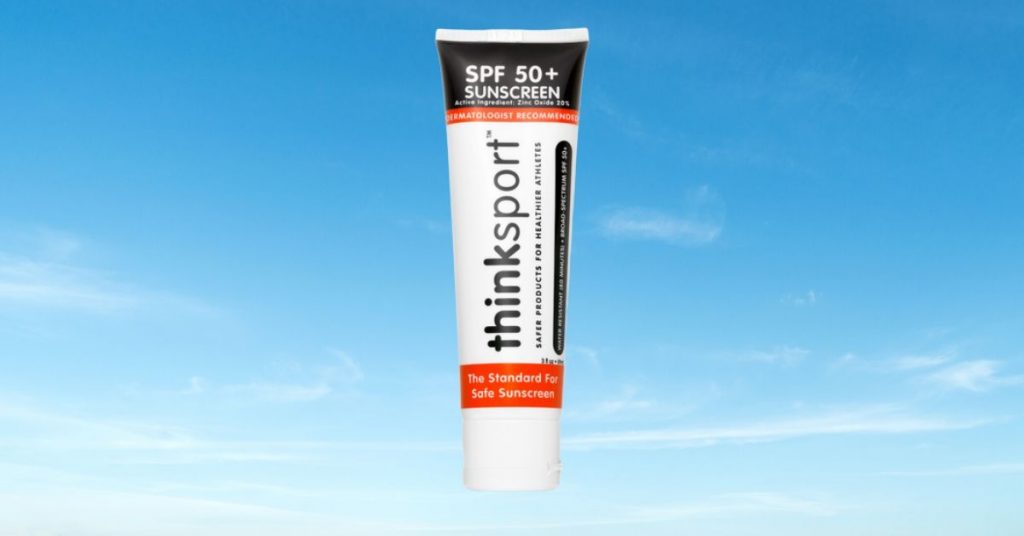 This sunscreen is a great pick if you are going to work out at the beach because ThinkSport is certified "reef safe". Concern about the impact of sunscreen on coral reefs has been growing since 2008 when the first study was published showing a direct link between coral mortality and ingredients found in sunscreens, especially in areas with high levels of tourism. ThinkSport is recognized by the Environmental Working Group as one of the safest sunscreens you can use in regards to the health of the environment and the health of your body. The EWG has extremely high standards when rating sunscreen products and ThinkSport #1 rating place this one at the top of your list.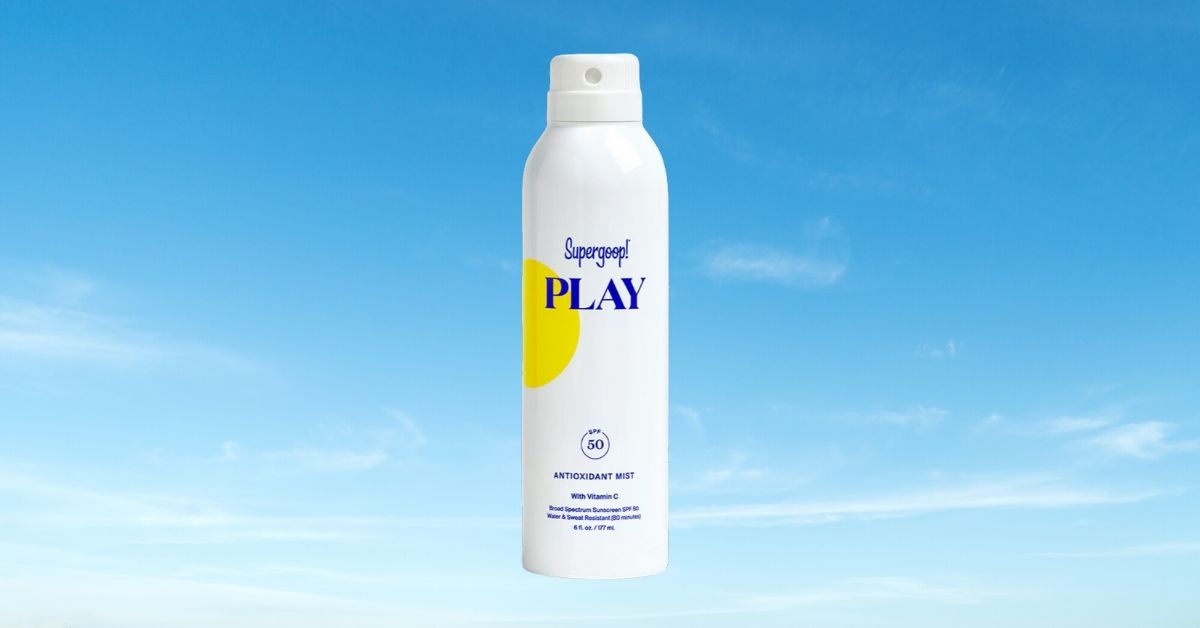 Covering your body in sunscreen can be a bit of a hassle if you have to apply it with just your hands, which is why spray-on sunscreens are so convenient. Supergoop is a company that has mastered the art of creating sunscreen products that people actually want to use. Their Play Sunscreen Spray is no different. Made with a non-aerosol, this water resistant formula can even be applied on wet skin for easy reapplication, the key to superb SPF protection. Plus, this spray is one of the only reef safe formulas available with no octinoxate in its ingredient list.
Best Outdoor Workouts For Warm Weather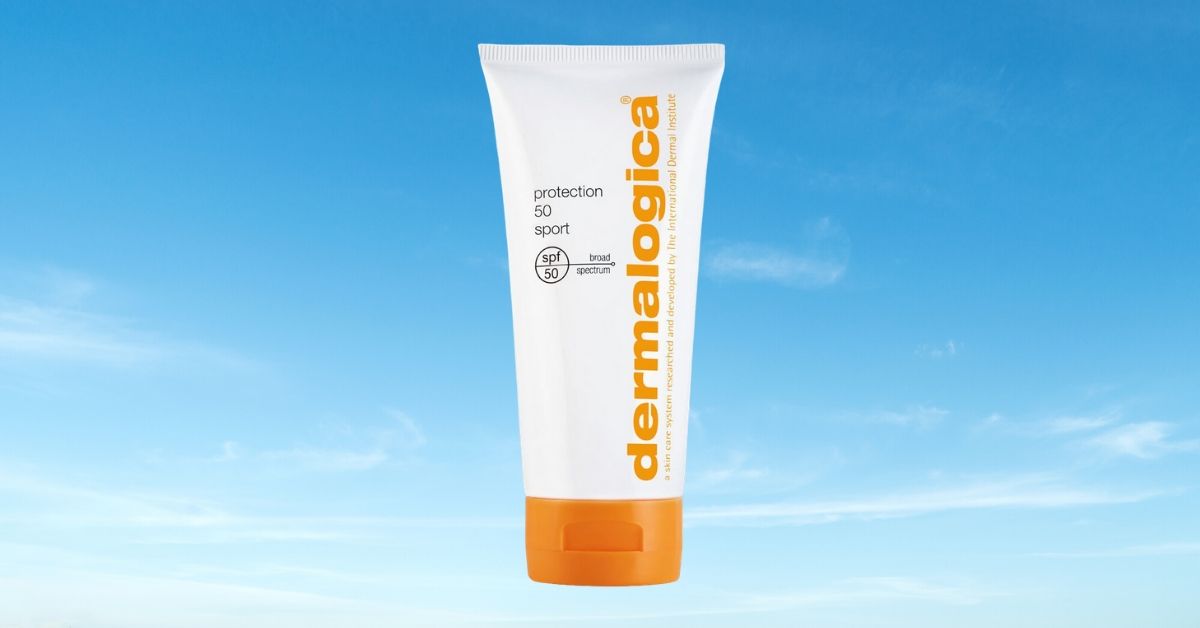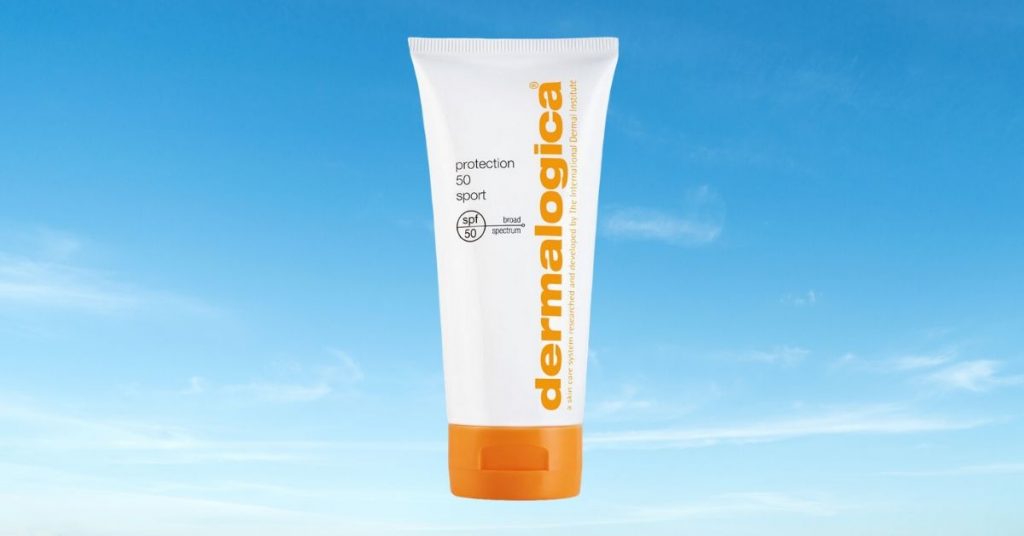 Dermalogica is a company that was created by two dermatologists aimed to make products that are free from common skin irritants, including lanolin, SD alcohol, mineral oil, artificial colors, and fragrances. Their formula is also geared towards sweat-inducing workouts since it is made with "oleosome microspheres to help enhance SPF performance and counteract moisture loss triggered by extended daylight exposure."
Body Glide is known for its anti-chafing sticks—many athletes swear by it. They now offer a hands-free stick anti-chafe sunscreen with an SPF rating of 30, perfect for an hour-long run in the sun. The Body Glide Sunscreen balm the inconvenience of getting your hands greasy with sunscreen and adds the bonus of anti-chafing to the outer armpit areas if you're running in a tank top (for women, the sports bra line near the armpit can get burned and chafed, so the Sunscreen balm may be particularly helpful).
Best Face Sports Sunscreen – La Roche-Posay Anthelios Ultra Light Sunscreen SPF 60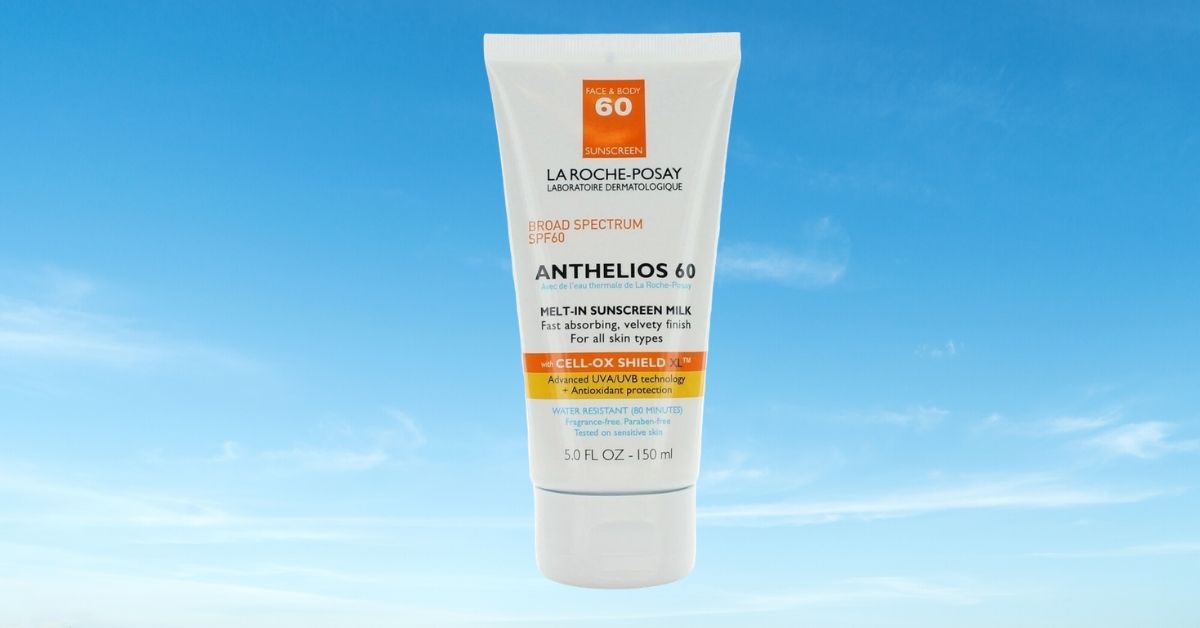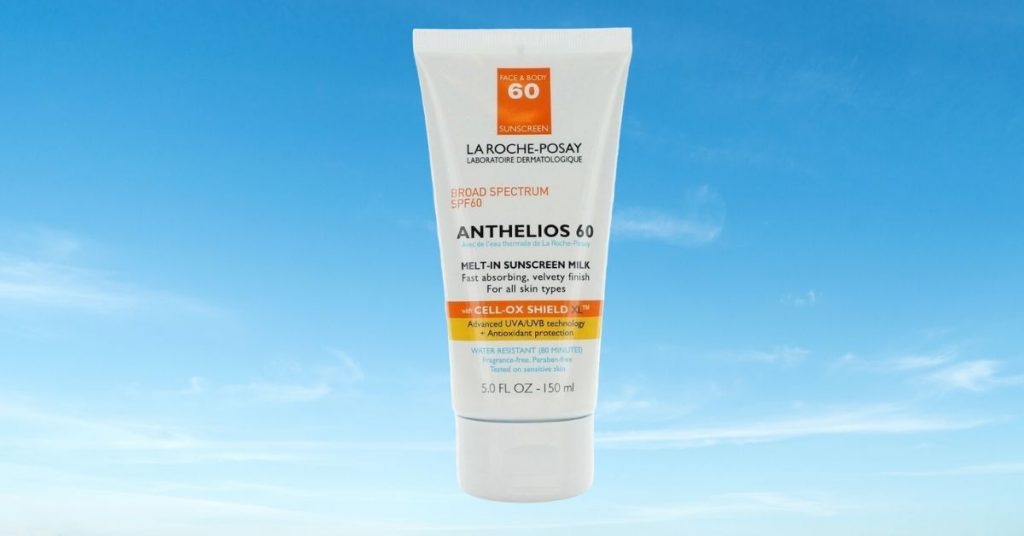 If you are looking for a sunscreen that is geared to be worn on your face for activities like skiing or snowboarding than look no further. This French pharmacy favorite is well loved not only due to it's high SPF rating (a whopping 60!) but because it is one of the few sunscreens out there that many people say does not clog their pores. Because when we are working out our sweat can mix up with the natural oils on our skin it can be the perfect situation for a nasty breakout to crop up. But La Roche-Posay's formula is non-comedogenic, meaning that it gets into your pores. SPF protection and clear skin? Win. Win.
How Often Should You Reapply Sunscreen?
Everyone has heard their own saying for how often you should be applying your sunscreen. The real answer is this: reapply sunscreen at least every two hours – sooner if you swim or exercise because water, sweat, and clothing can remove it from the skin. Don't skimp! Use at least an ounce with every application, so in a full day at the beach, you'd go through half of an 8-ounce bottle.