Health
Best Gadgets For Your Daily Fitness Routine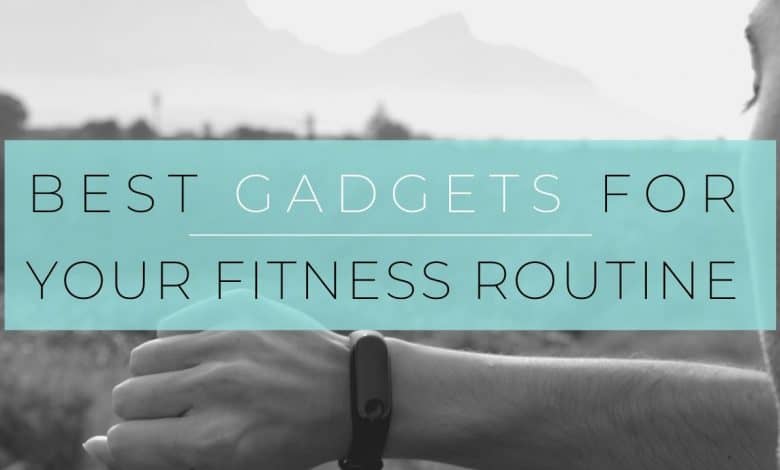 Do you remember the days where fictionalized characters like Inspector Go Go Gadget were just that, work of pure fiction? Well those days of cool tech being resevered for the realm of the pretend are coming to close. Because some of the most innovative gadgets have arrived! With some of the best tech being the cutting edge fitness devices that have recently been released. 
Here is a list of the coolest fitness gadgets that you can use throughout your day and your entire fitness routine!
To kick off your daily fitness routine placing one of the market's top fitness trackers on your wrist is not a bad start. A great reason to use a fitness tracker, like the Apple Watch Series 5, is that it is an excellent tool to give you a complete overview of your day and your daily health habits. This little watch does more than telling time, it also gives an insight into where you are at in the big picture of your fitness journey. 
Alongside the heart health diagnostic feature that made the Series 4 so essential, a built-in compass and the watchOS 6 features that improve about every part of the Apple Watch experience, the Series 5's always-on display cements the Apple Watch's place as the best smartwatch you can buy. With the always-on display, there is no need to move your wrist to awaken the screen. A not-so-subtle wrist-raise to see the time was not always appropriate after all. This rings true during fitness tracking: it was previously impossible to check the watch to see your data  without stopping when you were doing pushups. Workouts are now displayed on the always-on display
Apple continues to add to it's repitore of its Watches comprehensive fitness tracking capabilities with the Series 5. It takes care of steps, calories, hourly movement, relaxation, VO2 Max, and hours spent standing. Additionally the Series 5 also has workout tracking for everything, including swimming and biking, and more unusual activities like yoga and elliptical training. The longer you wear it, the more information is gatheres, and the more trends become apparent, helping you change your lifestyle for the better.
Also, the Noise App is an exciting continuation of Apple's commitment to health. It will warn you when you're in a loud environment, and how continued exposure to the sound could damage your hearing. The app will provide a warning when sound levels reach 100db, a noise level that can be damaging to ears.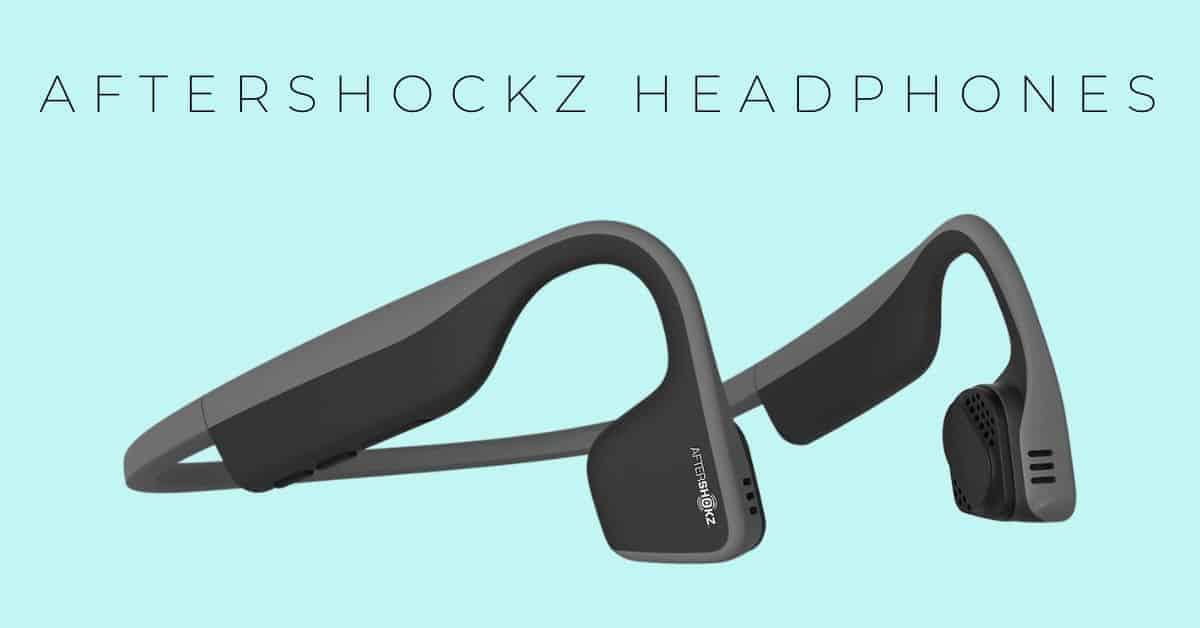 We like fitness gadgets that are a one stop shop. That's why the Aftershockz headphones are great addition to your rotation of daily fitness gadgets. These headphones are great addition on your commute to the gym and also in the gym, here's why: We've all been in the situation were we have our headphones plugged in and the rest of the outside world tuned out. As much as it's great to drown out the noise of the world it also leaves you pretty unaware of your surroundings. That's where these handy headphones come in. Don't see a pair of earbuds?
Your eyes do not deceive you, Aftershokz specializes in bone conduction technology, and that's key to what makes its headphones so different from other wireless headphones and earbuds. At its basic level, it means having transducers that sit on your cheekbone and vibrate, passing sound to your inner ear. This results in some tickling as the transducers vibrate against your cheek (although you quickly become accustomed to it), but has the big advantage of leaving your ear cannel unplugged and uncovered.
By having your ears free to hear what is going on around you they are the perfect companion to take while you ride around busy streets on your bike, do your daily run on packed pedestrian pathways, or just in a swamped gym. Aftershockz provides you with the ability to tune into your music but not tune out that critical stuff that is happening around you.
A cornerstone of any daily fitness routine is making sure you stay hydrated. Whether you are at your desk, on the bus, or on the treadmill you need a water bottle that has your hydration needs in mind. Plus, remembering to get your daily dose of water can be a bit of a chore. It is so easy to let it slip your mind and suddenly at the end of the day the only liquid you've had is an iced coffee and a grapefruit sparkling water. That may be a bit specific, but you get the point. Plus, getting enough water throughout the day is especially important if you are trying to lose weight as our bodies often confuse being thirsty with being hungry. This is where your helpful pal, the Hidrate Spark, comes into play.
This smart (and very chic looking) water bottle lights up as a gentle reminder to drink some more H20. By tracking the amount of times you drink from your water bottle and also giving a very close estimation to the amount of water you are actually drinking, the Spark sensor synchs with your phone's Bluetooth so you never forget a sip again.
The Hidrate App connects to tons of your favourite fitness apps including Fitbit, MyFitnessPal, Google Fit, Nokia, and Jawbone Up. Plus, the water bottle itself uses batteries which makes it one less thing you need to remember to charge. Because the Hidrate Spark has your health in mind the bottle is made from BPA Free Tritan Plastic, which makes sure it's not hazardous for health.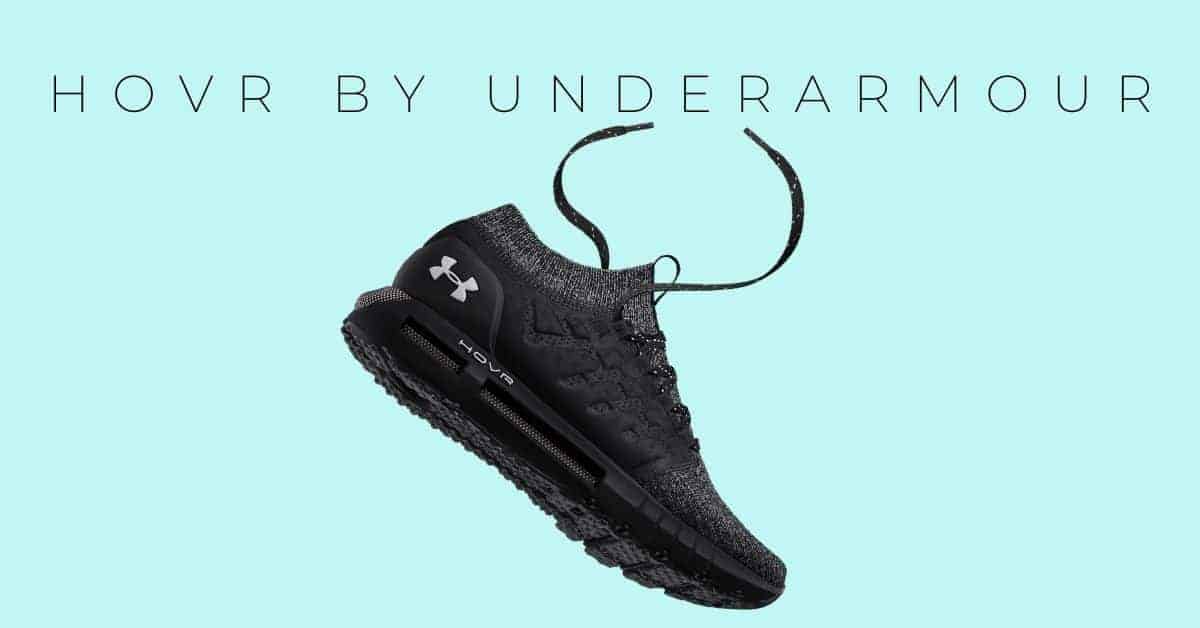 Wearing a fitness tracker has become pretty common in the past couple of years. However, having something distract from your workout is never fun. So what if some high tech was integrated into something you wear during every workout anyway? Under Armour taken their popular gym shoes and packed them with the newest fitness tracking technology. 
Connected running with the HOVR Phantoms is just like running with regular shoes – just lace up and go, but you let the shoes do the tracking. You can start a recorded activity in MapMyRun hitting the pavement, but it's not necessary, thanks to the untethered running feature. This feature lets you run without the app and still record the activity – the shoes automatically recognize that you're running and will track duration, distance, calories, pace, cadence, and stride length, uploading that data to MapMyRun the next time you open the app.
Like we mentioned the HOVR shoe is fully integrated with the popular run tracking app, MapMyRun. It is a highly capable GPS tracking app with all the bells and whistles you'd expect and Under Armour has done a good job of making it stupidly simple to connect your shoes to the app and to see your data.
Under Armour's sensor pod, the technology that's used to track running and transmit that data to the MapMyRun app, remains embedded in the sole of the right shoe and is completely weatherproof. Meaning that you can sprint your way through as many muddy puddles and rainstorms as you would like, and the sensor will still be plugging away you're miles.
According to Under Armour, the battery will outlast the runner's wear-and-tear of the shoe, meaning that the shoes will likely wear down to the point where you need a new pair before the battery comes close to dying. The company says the HOVR shoes last an average of 300 miles of use.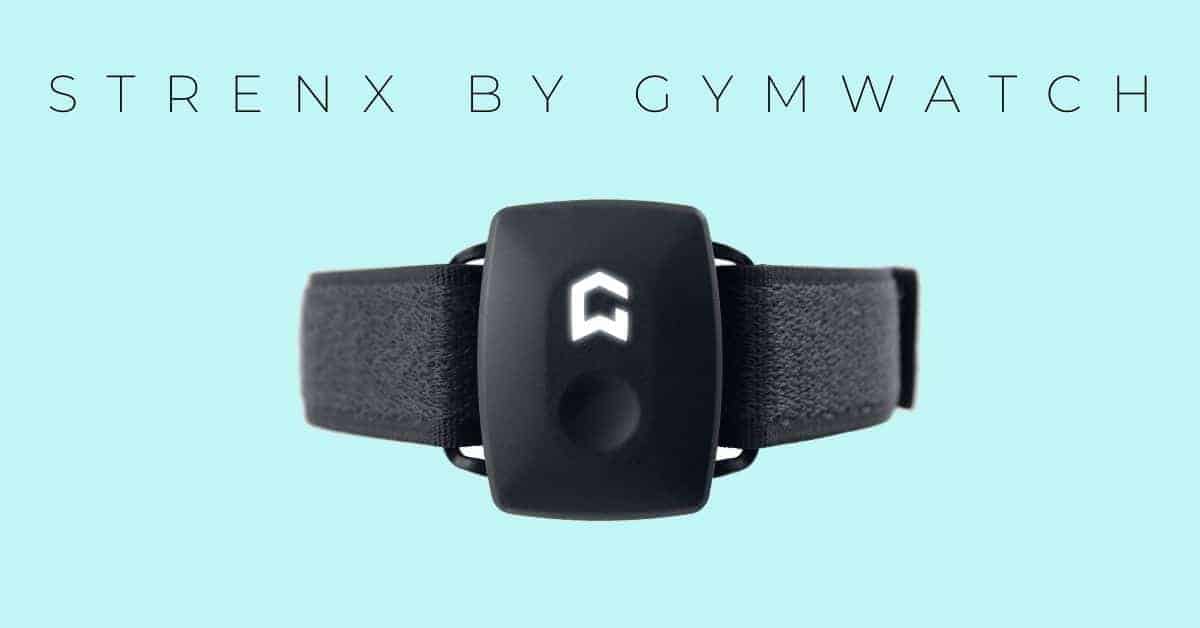 A major element of building muscles faster and increasing your weight is using proper form. That's why German-based company GymWatch created Strenx. A ground-breaking wearable that was made to improve your form. GymWatch captures the full range of motion and can tell you if you're doing a certain exercise too fast or too slow. 
Newest Workouts You've Never Heard Of
There are also several ready-made workout plans waiting for you within the Gymwatch app including bodyweight only workouts, free equipment based workouts, or gym-equipment routines. You can also hone in your workout by the area of the body you would like to focus on that day. The app allows you to zone in on strengthening your legs, back, core, and arms. Plus, during your workout, the app provides you with immediate audio-visual feedback. This will help to make sure you're doing it with the correct form. So if you are looking to hit the weight rack but you want to make sure that your technique is on point, then the Strenx is a gadget that will surely help you get there.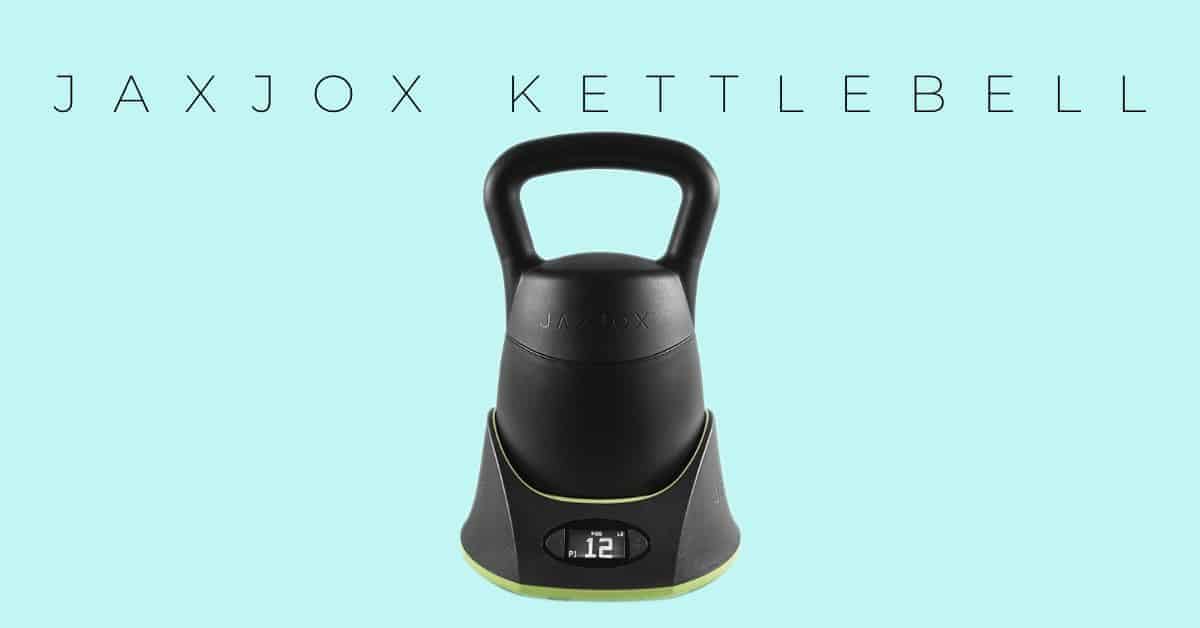 Kettlebell workouts have swept across the country on the heels of the crossfit craze about five or so years ago. A kettlebell workout offers a fantastic functional workout that improves strength and mobility. The only part that is a bit of a bummer is that kettlebells are not the most mobile piece of workout equipment. But, that's why the people over at JaxJox have created their new weight changing smart Kettlebell. 
The JaxJox kettlebell features adjustable weights that let you change your workout without doing anything but pressing a button. The adjustable weights will change in 6-pound increments to suit your needs, and you can see it all happening on the screen. This smart kettlebell is equipped to handle even the most diverse of workouts as you can change between 12 to 42 pounds in less than 3 seconds. 
Like any good pieces of smart tech, there's also a customizable app that comes with the JaxJox Kettlebell. You'll be able to track your complete workout, check your reps, find your recommended kettlebell weight, and make a specific routine that will help you reach your fitness goals. The app feeds off of the multiple sensors within the kettlebell itself, featuring a 6-axis family of motion sensors with a 3-axis gyroscope and a 3-axis accelerometer.
Thanks to low power consumption, the JaxJox Kettlebell lasts up to 14 hours on a single charge. When it's time to recharge, simply place this kettlebell onto its charging base, the LCD display will let you know when it's done.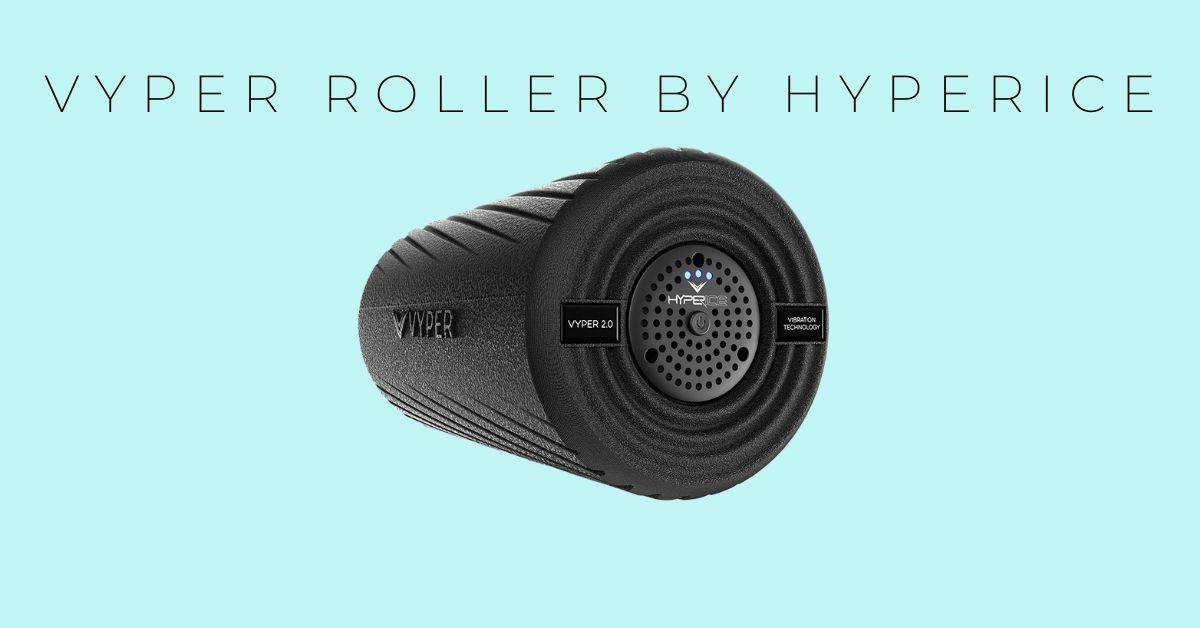 Everyone seems to be fixated on the workout part of a fitness routine, however, maybe one of the most important elements of a great workout is what happens after: the recovery. Doing a quick stretch post workout can be a bit boring and easy to forget about. Which is why foam rolling is a great answer to your post workout blues. Foam rolling is a fantastic way to release long-held muscle tension and prevent injury. However, when your standard foam roller just isn't enough, try this powerhouse recovery tool.
Powered by a rechargeable battery, HyperIce's Vyper is a foam roller that offers three speeds of vibration for a unique self-myofascial release experience. Without getting super technical about it, just think of foam rolling as a form of self-massage, releasing muscle tightness, tension, and improving flexibility and circulation in whatever body part you're using it on. Its surprisingly robust vibration makes a world of difference between, during, and after tough workouts.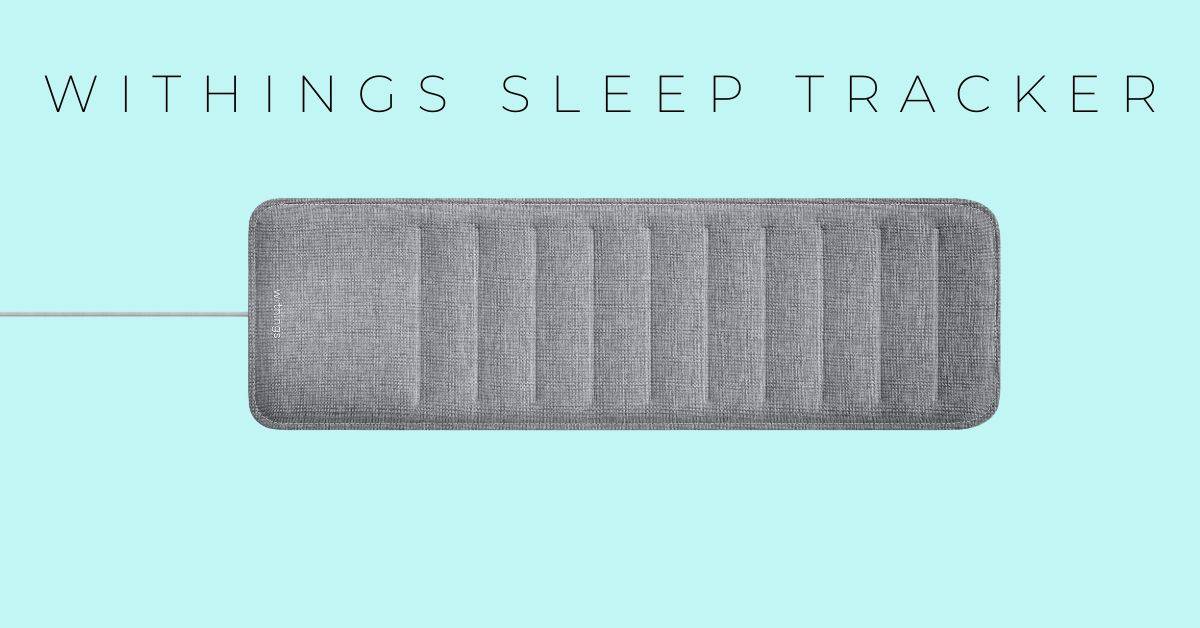 When you've covered all of your fitness bases throughout the day it's important to wrap everything up in a good night's rest. But sometimes its hard to determine whether or not you've a good sleep or not. Did I wake up? Was I restless? Was I snoring? All of these are important questions that can be answered with the assitence of a sleep tracker. 
The Withings Sleep tracker is one of the most comprehensive sleep monitros on the market and also the most descrete. Put it under your mattress, and it will keep track of your sleep cycles, breathing, snoring episodes, disturbances, and more. Using the app, you can chart your sleep, watch for problems, and monitor conditions, like sleep apnea, to see what improves your sleep. If you don't like looking at charts, Withings provides a simple sleep score that sums up how your night went. You can also get personalized suggestions and tips on how to get a better night's sleep based on your results. It's one of the best tracker options available, and it doesn't require adding any devices to your nightstand!
Motion sensors are usually built into a wrist watch but Withings uses a relatively unusual and clever Ballistocardiography-based sensor (BCG). This can, for example, detect your movements in bed and use that movement as one guide to what stage of sleep you are in. Withing's sensor is so accurate that it can even detect the physical movement of your heart. Yup, like that accurate. That means that the Withings Sleep Tracker  has no need to measure your heart rate by optical or electrical methods – as would normally be the case with other sleep tech. Which means that you don't need anything actually touching your body. A fantastic bonus if you are an especially light or finicky sleeper.