Exercising
Fitness
Trending
Top 5 HIIT Apps You Should Download For 2020 [Quiz]
Find Out Which HIIT App Is The One For You
What is HIIT and why is it so popular?
The Top 5 HIIT Workout Apps
Which HIIT app is for me?
Find Out Which App Is The One For You - QUIZ
Download Our FREE
Spartan Race Training Plan
Our comprehensive training plan provides you with 30-days of exercises right up to race day!
The struggle of fitting hour-long exercising into your schedule is real. Low-intensity workouts and cardio can become quickly monotonous and may not even burn as many calories and fat as you'd like. Worse yet, nothing can be more frustrating than not finding any available equipment at the gym.
High-intensity interval training, also known as HIIT, promises to keep you active with fast-paced routines on your own terms. No gym membership required!
HIIT workout apps that come with their own routines, progress tracking and more, make it easier than ever before to get a good workout!
But which one to pick when there are so many? We have tried dozens of the most popular HIIT apps to present you with our choice for the Top 5 HIIT mobile apps that you should download to change your fitness habits for good!
SO WHY EXACTLY HAS HIIT STARTED A REVOLUTION IN THE FITNESS WORLD?
High-Intensity Interval Training has become extremely popular in the past years and we're not really surprised by it. In case you've never heard of it, HIIT is a series of fast-paced exercises completed at intense output level followed by short recovery periods. Meaning that you have to alternate between low and high intensity activities and repeat them cyclically.
There are several explanations behind the HIIT hype, both scientific and psychological. The quick and equipment free nature of this workout style is definitely among the top convenience reasons. One set of HIIT can last anywhere between 7 and 30 minutes and mainly uses body weight as a piece of equipment.
Read How Your Body Changes Once You Start Exercising


On the other hand, there are also scientifically proven health benefits of HIIT which make this type of workout so preferable. As the NRC Research Press stated, HIIT has been proven to cause several physiological improvements in areas including aerobic capacity, cardiorespiratory fitness, glucose tolerance, and exercise endurance.
Aerobic capacity is your ability to keep doing a certain fitness activity for a certain amount of time. Cardiorespiratory fitness referees to your body's ability to provide you with oxygen throughout any physical activity. Combining these two explains why HIIT has the potential to, for instance, improve your long-distance running capability.
Due to HIIT's beneficial nature towards endurance and cardiovascular performance, such as increasing one's peak running pace, it's become a common exercise routine among the world's best athletes as well.


As you're working at a much higher intensity level than during Low-Intensity Steady State Cardio sessions, your body's calorie expenditure is greater too. Meaning that even though the workout itself is shorter, you'll still burn more calories and fat than when working at low intensity for a longer time.
The combination of high intensity with interval training also intensifies burning calories after you're done with the workout, as it pushes your body into a hyperdrive state during recovery. In other words, HIIT boosts your metabolism up to 48-hours after the workout is completed. Hence, it makes your body burn more calories even after you stepped outside the gym.
This is the dream, isn't it? But, there is a big BUT here. You'll only enjoy all these benefits if you work out with maximum efforts during your high-intensity periods. Otherwise, you won't see those calories dropping. As we all know: "No pain, no gain"
WHY YOU SHOULD USE HIIT APPS
HIIT apps can be great for beginners who lack a good routine, don't have a personal trainer and are worried about their form. Equally those more advanced will be happy to discover new exercises and a firm training plan that helps them to stay motivated.
Fitness apps are amazing virtual coaches that will show exactly what exercises you should do and as a plus also keep you motivated. Do you only have an hour between 2 business meeting and can't leave your hotel room either? No worries. These apps are not bound by time or location, which really aligns with our flexibility needs.
Download The Best Virtual Training Apps
So here are the 5 best HIIT apps that will get you lean in 2020.
---
1.
THE MOST FLEXIBLE HIIT WORKOUT APP:
This app will actually make you feel like having a personal trainer. It will literally set everything according to your personal data and preferences and dictate your workouts accordingly.
OUR FAVORITE FEATURES
FLEXIBLE HIIT WORKOUTS BASED ON YOUR PERSONAL SETUPS
As a first step, you set your own fitness level on which the app will base its workout suggestions for you. You can choose between 5 categories from 'Beginner' to 'Advanced', but don't worry it'll give you some hints if you're not sure which group you belong to.
Additionally, you can connect with Apple Health and also set your fitness personal 'motivation'. Based on all this personal info, the Johnson&Johnson HIIT app will determine your optimal difficulty level, and interval and exercise lengths. They call this the 'Smart Workout' feature.
Once you're all set you can jump on to the workout straight away. You have three main options here:
Let the app give you a smart workout
Choose one from the 20+ pre-set workouts
Customize your own workout from the exercise library
With the first option, the app will base the length of the workout and the difficulty of the exercises on your fitness level. Choosing the second option, you can decide the level of difficulty and the app will tailor the workout accordingly. Finally, with option 3 it works vice versa. So you customize your own workout and the app will tell you the difficulty level based on that. These are great features for those who would like to test where they're at and scale up based on their improvements.
Warm-Up Before Your HIIT Workout
When you start your workout it gives you an option to "warm-up". Unless you already did, definitely choose YES, because warming up is extremely important to avoid injuries. This is actually one of the really unique and amazing features of the Johnson&Johnson Official 7 Minute Workout app. Warm-up tends to fade away from not only our minds but also other apps as well. But it is actually a very significant part of your workout, especially for HIIT.
A VIRTUAL COACH GUIDING YOUR THROUGH YOUR HIIT WORKOUT
The second amazing feature is our virtual coach, who is non-other than Chris Jordan, Director of Exercise Physiology at Johnson & Johnson. It's not only a big bucket of motivation but is also a guarantee of doing the right movements. Besides the coaching, he also explains the science behind each workout plan. Watch, listen and master your technique!
TRACK YOUR HIIT WORKOUTS
And lastly, the Johnson&Johnson Official 7 Minute Workout app will keep track of your workouts and run an activity log for you. Fitness tracking is crucial for consistency and improvement. Not having to worry about doing it manually will help you standby this habit easily.
Read How To Track Your Fitness Progress
If you are really keen on personalized workouts and would like to get a detailed insight into certain exercises, the Johnson&Johnson Official 7 Minute Workout app is the one for you. Learn how to warm up, do a HIIT workout with a virtual personal trainer and let the app run a basic activity log for you.
---
2. HIIT WORKOUT APP WITH GREATEST VARIETY:
SWORKIT
The high variety of options you can choose from in "Simply Work It" and the personalized incentives will really make you simply work it.
OUR FAVORITE FEATURES
EXCITING HIIT WORKOUT ACTIVITY TYPES
Once you've entered some basic personal data you can go ahead and select the workout you'd like to complete. What's really cool is that you can first choose the activity type and then select a particular workout after. That'll help you to put your focus on where you'd actually like to.
You can choose anything from strength through yoga to cardio and go for the beginner or advanced options. If you upgrade to the premium version, you'll even have options like "Older Adult Workouts" and "Sports Conditioning Workouts" for softball, figure skating and many more. Unlike sticking to the same old routines, this endless range of opportunities will avoid boredom and balance your workouts' focus.
CUSTOMIZE THE DURATION OF YOUR HIIT WORKOUT
SWorkit allows you to customize the time for each workout. You can go from as short as 5 minutes up until an hour. Now obviously 5 minutes is a bit too short, but beyond 35 minutes it's not really a HIIT anymore. The reason being is that you can't possibly maintain such high intensity, which is the key for an efficient HIIT workout, for over 35 minutes. However, it's a great feature for those who prefer longer circuit style workouts and are interested in building muscles.
TRACK THE CALORIES BURNT DURING YOUR HIIT WORKOUT
Probably our favorite feature of the SWorkit app is the calorie counter. It tells you exactly how many calories you've burnt based on the exercises completed. Then the calories burnt is added to your profile where you can see a break-down of your activity history. Access anything from 'Average Workout Duration', 'Total Sessions' and 'Total Workout Time' to 'Total Calories Burnt'.
As said before, precise fitness tracking is key to consistency and improvement. Additionally, you can sync all this to Apple Health or other fitness tracking apps for even better progress monitoring.
STAY MOTIVATED & KEEP ON DOING HIIT WORKOUTS
Lastly, don't even think about skipping a workout or losing motivation. SWortkit lets you set push notifications to remind yourself if you "accidentally" forgot to exercise for a number of days.
And if this is not motivating enough, there's another feature that can help. Through SWorkit you can earn mPoints after completing each workout. Once you've collected a certain number of points you can redeem them and get a small reward in exchange. How is that for an incentive?
Can Fitness Trackers Also Motivate You? Find Out Now!
If you like to keep your workouts varied, aim to build muscles and would like to track your burnt calories, you should choose SWorkit. It provides an opportunity to do longer sets of circuits and also tracks the energy expenditure of your workouts. Plus offers a reward system, which can be a great source of motivation.
You can download the free version on both Android and iOS and it's available for your Apple Watch as well. If you feel it's necessary, upgrade to premium from $2.99/month.
---
---
3. MOST MOTIVATING HIIT WORKOUT APP:
SEVEN
Exciting workout types, high personalization, and challenges are the reasons why Seven made it to our Fitness Apps That Make Exercise Too Fun To Skip list as well.
OUR FAVORITE FEATURES
EXCITING EXERCISE TYPES TO KEEP YOUR HIIT WORKOUT FUN
Downloading the app itself is free, but if you upgrade to the premium version, you'll be able to choose from countless types of workouts. They have some pretty exciting stuff, like 'Butt lift', 'Lean Legs', "Bikini Body' and so on.
This is not only a fun feature, but can also come very handy if you're a beginner. Simply because it'll give you the most straightforward hint about what results you should expect from certain workouts. Plus it's also a guarantee for not getting bored after using the app for a week.
CUSTOMIZE THE INTERVALS OF YOUR HIIT WORKOUT
Unlike other apps, Seven lets you set custom duration for both the high and low-intensity periods in their free version. They suggest that 7 minutes is a good enough length for the overall workout, which consists of 12 different exercises. If you are more at an intermediate level though, I would say don't hesitate to do two 7-minute HIIT rounds.
A REAL PERSONAL TRAINER FOR YOUR HIIT WORKOUT
The most unique feature of Seven is that you can personalize your instructor almost from head-to-toe. You can pick and choose their gender, language, and their coaching style.
Have you ever wanted to be a cheerleader or a kung-fu fighter? Now you have the chance to get a sneak peek into their coaching spirits. Your coach will also count the calories burnt and make sure your data is saved in your log after the exercise.
FITNESS CHALLENGES TO KEEP YOUR HIIT WORKOUTS GOING
Seven also runs a '7 Month Challenge' that you can take part in. If you keep going, the app will unlock a new workout for you every second month. And if this is not motivating enough, you can also set reminders and track your progress on color-coded graphs.
But this is still not all. The premium version will give you three lives and take away one each time you miss a pre-set workout. If your lives are all gone, your workout calendar goes with it. And we don't want to lose our activity logs, right?
To make sure your workout is in line with your specific goals, have personalized trainers and challenge yourself, download the Seven HIIT app. It'll tell you exactly what you should expect from a workout, make sure you and your "trainer" are a good match and won't let you give up.
You can download the free version on Android and IOS and use it on your Apple Watch too. However, if you would really like to get the most out of this app, get a membership for $4.99/Month.
THE BEST HIIT WORKOUT APP WITH A FITNESS TRACKER – FITBIT COACH
If there's a Fitbit sitting on your wrist, no questions asked, Fitbit Coach is the HIIT app for you. This training app is the absolute peak of the personalization hill and will ensure that you make the most out of every single workout.
OUR FAVORITE FEATURES OF THE FITBIT COACH HIIT WORKOUT APP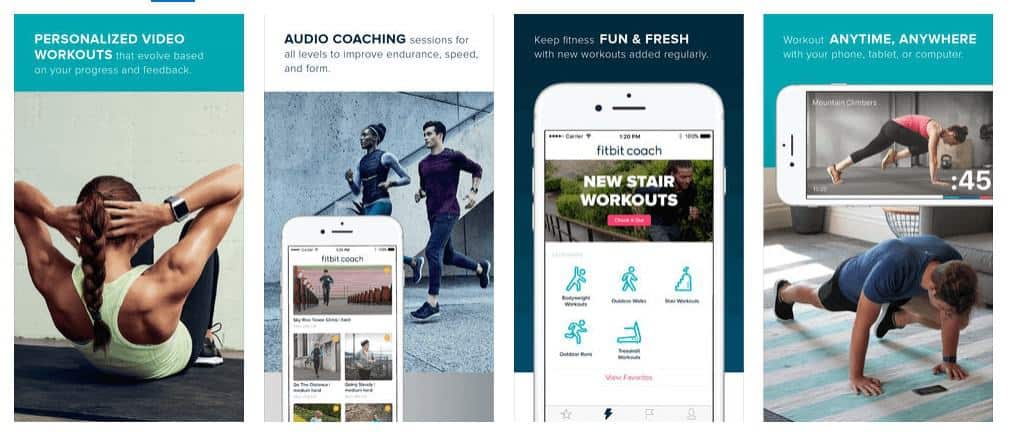 PERSONALIZED HIIT WORKOUTS BASED ON YOUR PHYSICAL ACTIVITY
The official Fitbit virtual training app, of course, has all sorts of personalization features that we've touched upon before. Your profile is set up based on your personal health & fitness data and goals which will influence your workout recommendations.
Fitbit Coach's coolest feature is the app's adaptive workout recommendations based on your physical activity.
You can decide where and when you want to work out to set up your training schedule. Determine your own fitness level to set the ideal difficulty and intensity level of your workouts. And pick and choose your virtual coach who will video and audio guide you throughout your sessions.
However the coolest feature of the Fitbit Coach is none of these, but its adaptive workout recommendations based on your physical activity. As expected, the app syncs up with your Fitbit fitness tracker and will always recommend the optimal workout based on your daily activity data.
This way you can make sure that out of the countless indoor & outdoor workouts, you'll choose just the right one for yourself. Workouts vary from 7 to 60 mins and besides HIIT they include run training as well.
Download One Of The Best Running Apps
Wearing your Fitbit during the workout will also eliminate the guesswork of your energy expenditure. This integration will finally make sure that you know exactly how many calories you've burnt during that workout.
NO PHONE NEEDED FOR YOUR HIIT WORKOUTS
Raise your hand if you've ever struggled holding your phone in one hand to look at your virtual coach while trying to nail your warrior kickouts at the same time. Well, the Fitbit Coach app solves this issue for our "privileged" Fitbit Versa & Iconic owners.
The advantage of having a bigger screen allows your Fitbit coach to teleport from your mobile app straight to your wrist. Which in turn lets you enjoy the step-by-step video guidance, tips, and feedback without holding on to your phone. This will be especially beneficial during your high-intensity intervals when you really have to push with maximum efforts.
CHOOSE YOUR LANGUAGE PREFERENCES FOR YOUR HIIT WORKOUT
Last but not least, a more minor benefit of the Fitbit Coach app is its language options. Something that we are not really used to is the ability to choose your language preferences for video coaching.
With the Fitbit Coach app, you can access all video workouts in English, French, German, Portuguese and Spanish. And soon will be able to listen to your audio coach in not only English but also French and German. This is not just a clear benefit for our international friends, but also those who want to learn another language.
Who would have ever thought you'll burn calories during your Spanish lessons?
THE SMARTEST SOCIAL HIIT WORKOUT APP – FREELETICS BODYWEIGHT
Next to their other apps, Freeletics Bodyweight offers bodyweight-only HIIT exercises and builds on the motto 'with no gym needed there's no excuse'. With Freeletics Bodyweight, you'll enjoy a smart training plan designed especially for you without place -, time -, or equipment boundaries. So you'll really have no choice but to get fit.
OUR FAVORITE FEATURES OF THE FREELETICS HIIT WORKOUT APP

AI BASED HIIT WORKOUTS
There're a number of workouts and single set exercises that are included in the free plan. However, if you want to unlock the real benefits of Freeletics Bodyweight, you should go for a Coach Subscription.
Once you sign-up for the subscription plan, you'll get access to an AI-powered virtual coach. This coach will "hold your hand" and build your smart training plan. Starting on day one, you'll need to complete an 'Athlete Assessment', which essentially measures your fitness level. Based on your results and your fitness goals, you'll be ready to kick off with your optimized workouts.
Your schedule will consist of weekly training plans called 'Coach Weeks'. There are three specific focus areas – cardio, strength, cardio & strength – you can choose from depending on your goals. The weekly plan will then be set based on the selected focus, your athlete profile, and fitness level. And every new Coach Week will be adapted according to the new information your coach learns about you after each session.
FIND THE IDEAL PLACE FOR YOUR HIIT WORKOUT
Another really cool and unique feature the Freeletics guys came up with is 'Training Spots'. Living up to their goal of 'freeing you from the gym' they help in finding optimal & free training spots near you.
This comes especially handy if you're a frequent traveler, as no one wants to jump in a membership commitment when they're only visiting a city for 5 days. With Freeletics Bodyweight, you'll be able to see what outdoorsy spots are recommended by those who know the local scene. Let it be a park or an outdoor gym, the point is that you won't need to struggle with signing up for those free gym trial weeks anymore.
SHARE YOUR HIIT WORKOUT SUCCESS WITH OTHERS
Finally, if you're not a lone wolf type, but rather share your struggles and gains with others, Freeletics can also help with that. The community aspect of this workout app is a big one.
All you need to do is search for the location-specific Freeletics groups on Facebook and set up a training sess with any of the members. The 'those who sweat together stay together' saying might not be the most accurate for a first blind workout date. But even if you don't get married to your new gym buddy, you'll still probably enjoy your workout more than alone.
And motivation wise, if you need some competition to get going, you have the leaderboard. And if you need some cheering up, you can post progress pictures on your profile. Collect some claps from other users and buckle for some social motivation with this feature!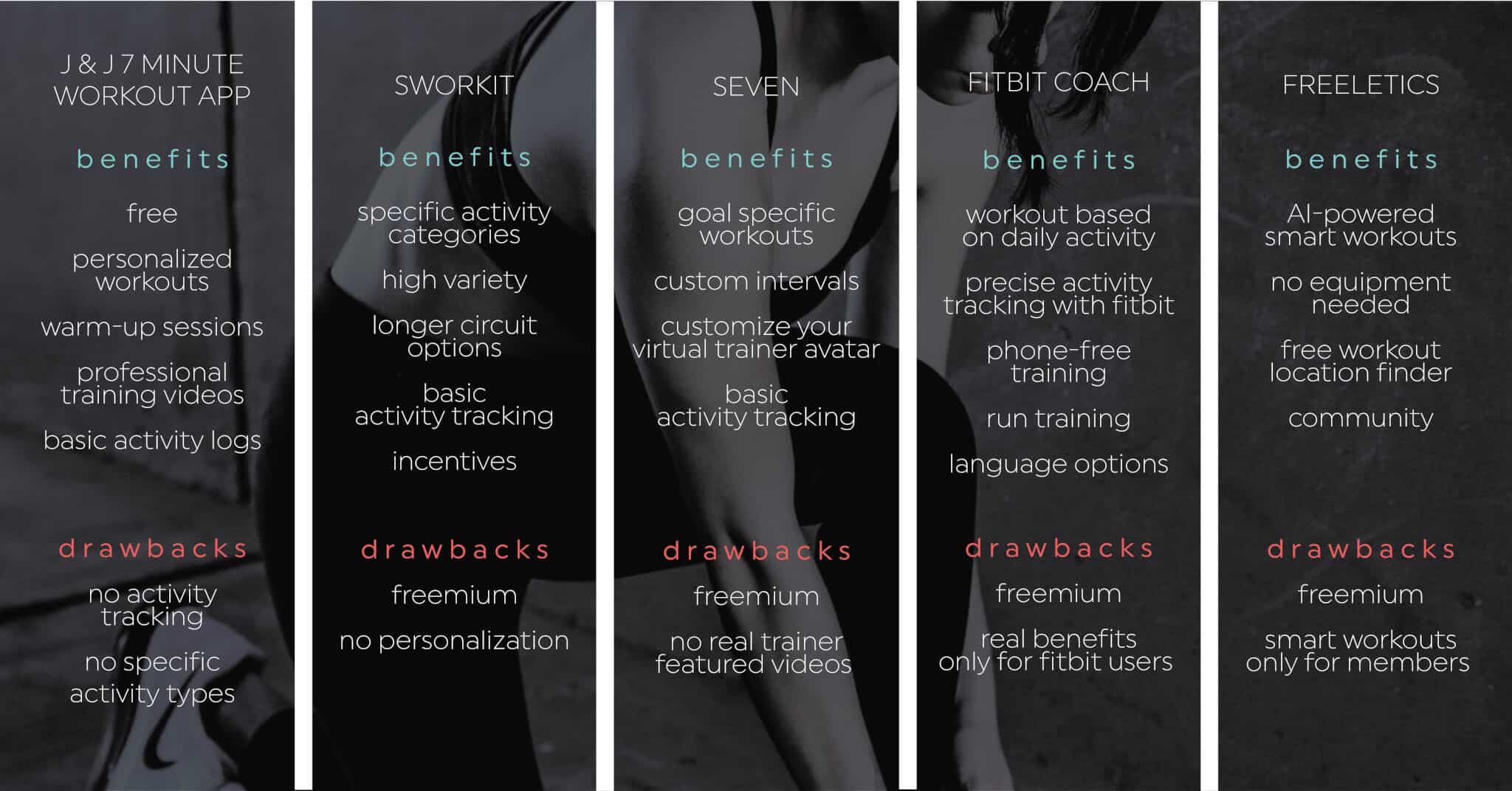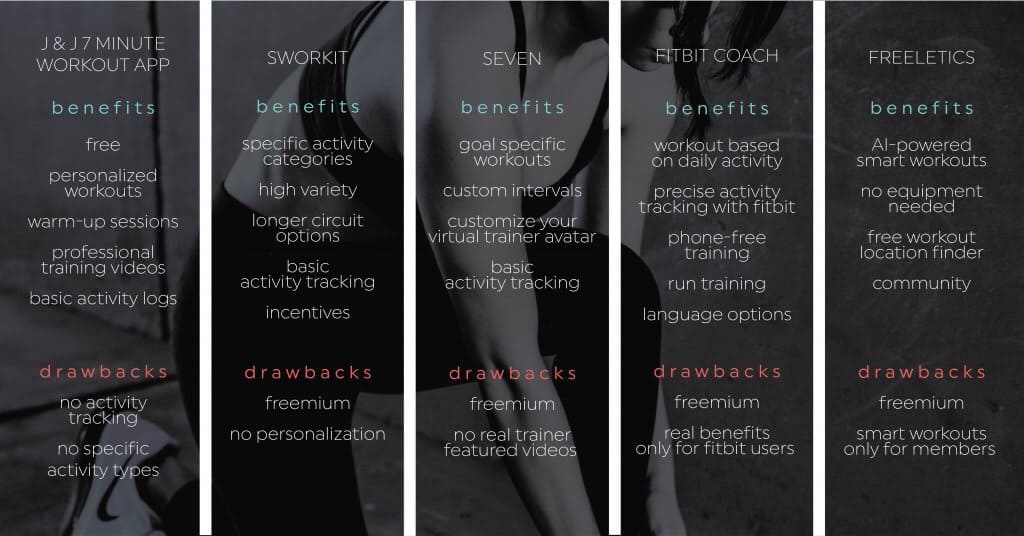 ---
Which HIIT App Is The Best For You?
HIIT workouts have been proven to have a number of health & fitness benefits besides their great convenience aspect. But to really be able to enjoy these benefits, you have to work at high-intensity level with appropriate recovery times. And to get everything right, it's never a bad idea to call for a little tech-help.

A great solution is downloading a HIIT app that will coach you along the way. But which one should you get when all of them sound so good?


Take our quiz now and find out which one fits you the most!



---
Download Our FREE
Spartan Race Training Plan
Our comprehensive training plan provides you with 30-days of exercises right up to race day!