Fitness
Fitness Gear
Top 16 Fitness Gifts That Will Take Your Workout To The Next Level
The Ultimate Fitness Gift Guide 2018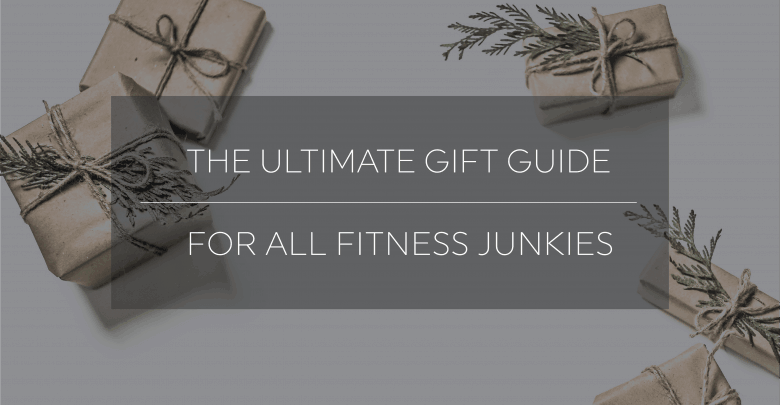 Download Our FREE
Spartan Race Training Plan
Our comprehensive training plan provides you with 30-days of exercises right up to race day!
The holidays are coming up fast, which means two things. One, most of us are going to hit the cookie jar harder than the gym. Two, it's time to drop those dollars on some Christmas gifts. And of course, if you want the best for your loved ones, you should get them gifts that will help to burn off that 'last piece of apple pie I shouldn't have had' after the holidays.
And so my gift to you this year is saving you from the extra stress that gift hunting and mall visits usually come with. Here's our ultimate fitness gift list for this year.
Warning: you may not be able to resist to get something for yourself too!
Fitness Gifts – Equipment
Price: $139.95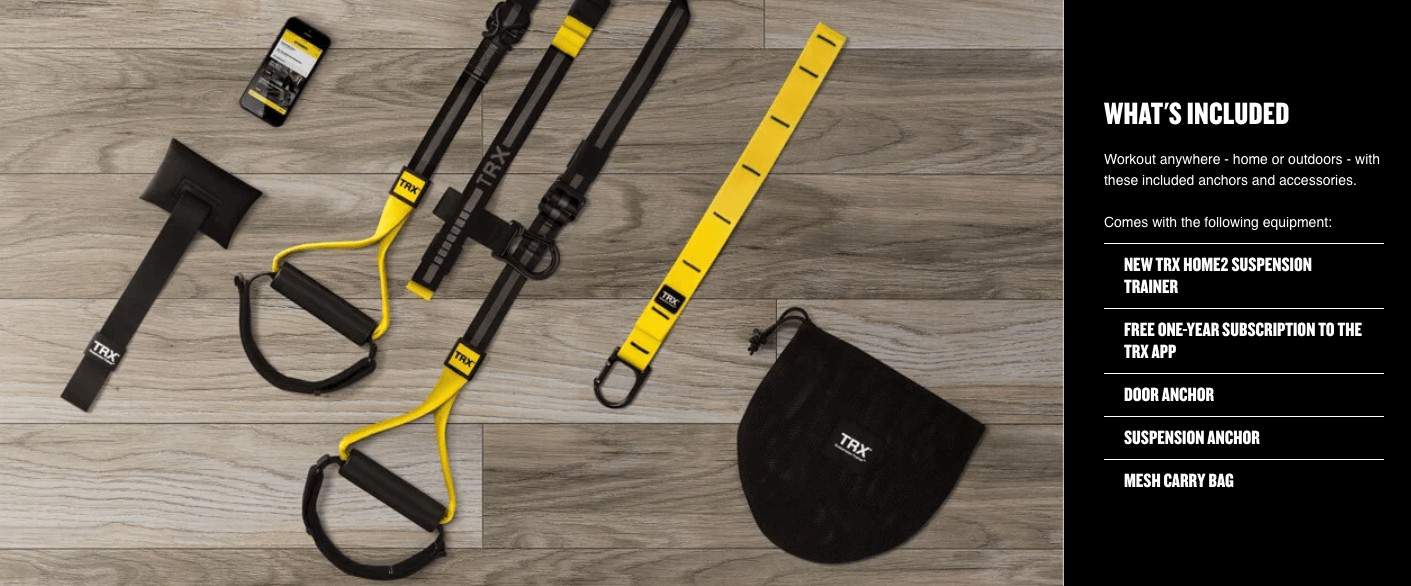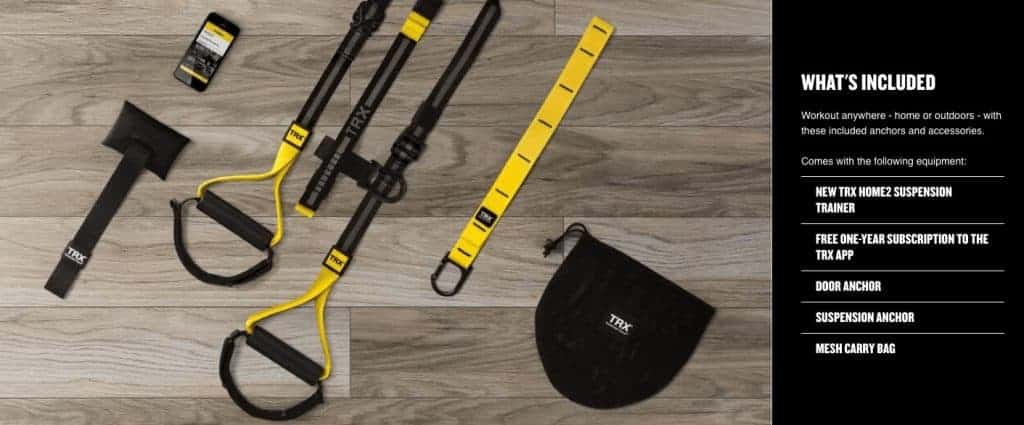 Suspension training is a very effective workout method. It doesn't only help in burning calories at a high rate, but is also a form of functional training. Meaning that it can lead to everyday life benefits too.
The TRX Home2 System is perfect for those who want to see overall improvements in their core strength, power and mobility while burning calories. It's easy to set up, uses purely bodyweight, and has a mobile app with a large video guided workout library.
Price: $3,995 + delivery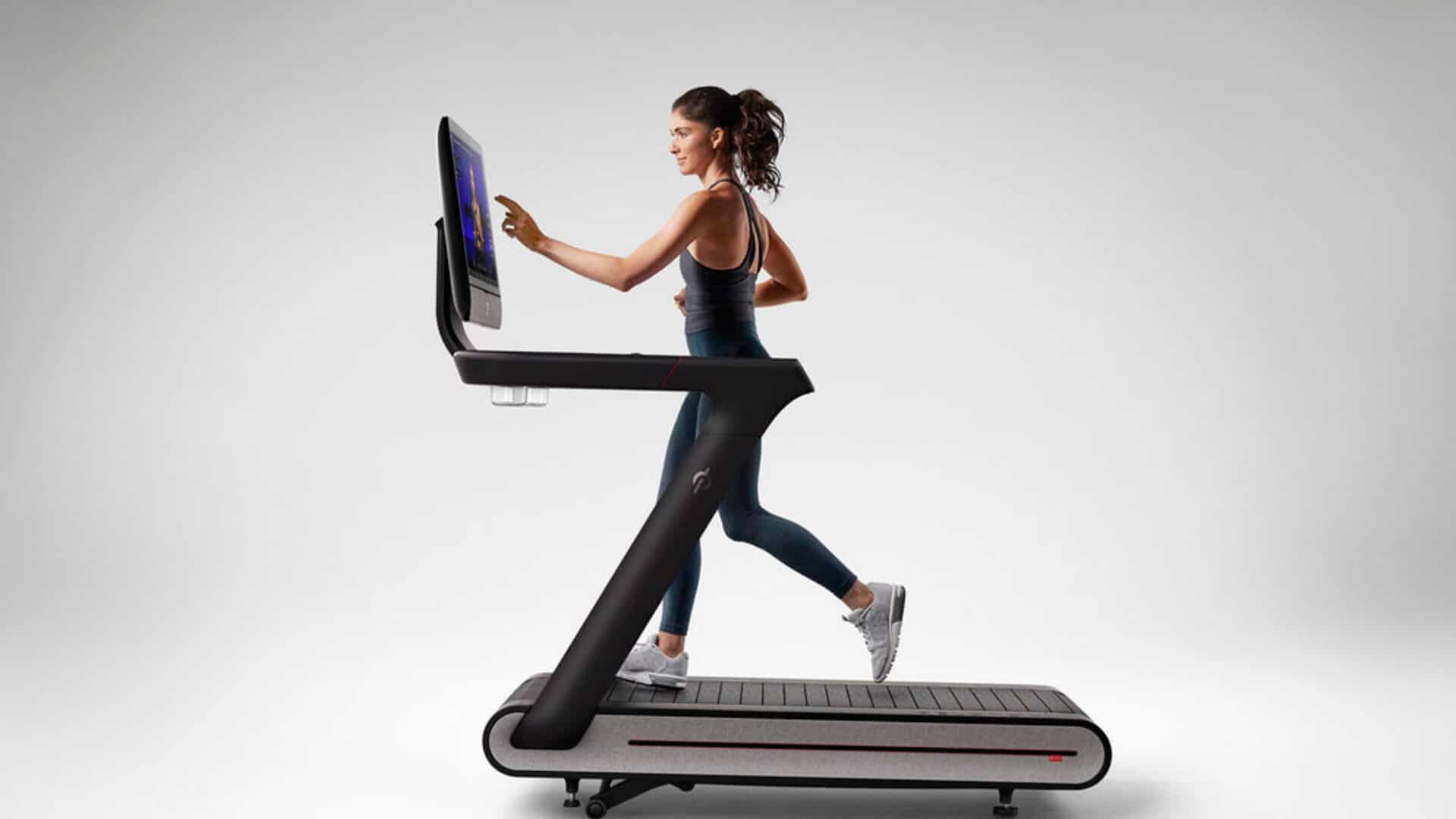 For those who love cardio, but still want to get a full body training, the Peloton's new magic treadmill is a perfect choice. The Peloton Tread is not your average treadmill that you can only use for running.
It comes with a massive screen that allows the user to tune in for live cardio and strength training classes or access them on-demand. And of course I don't even have to mention that the treadmill itself has shock-absorbing rubber slat belt and ball bearing system for the smoothest running experience.
Price: $2,995 + $495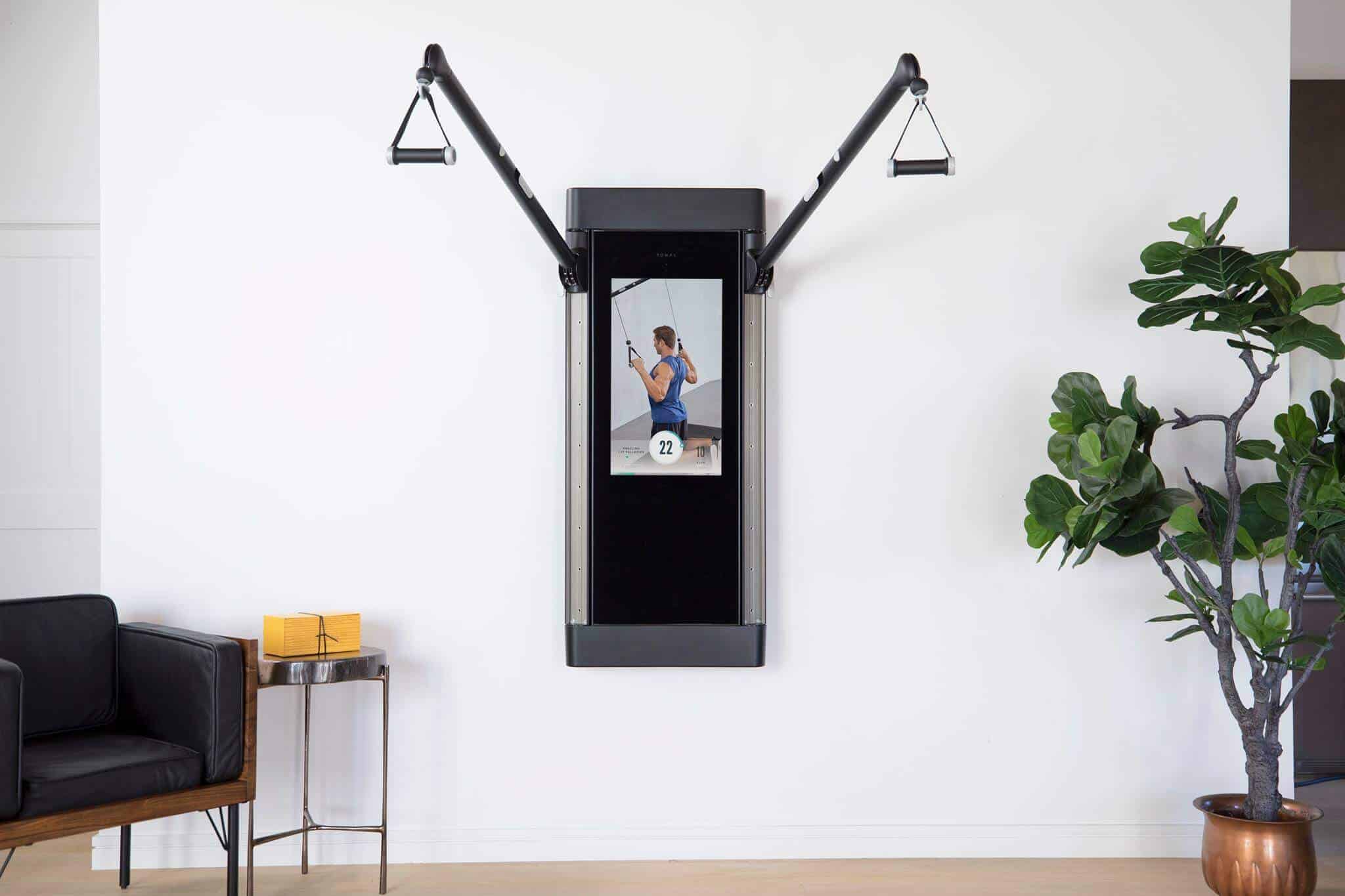 This all-in one super high-tech fitness system is an ideal gift for anyone with a tight schedule and ambitious fitness goals. The combination of Tonal's adjustable arms and digital weights virtually pack all strength training machines from your local gym into a single piece of equipment.
With the annual subscription you can also access unlimited on-demand workout classes guided by your favorite personal trainer. Or go for longer term training programs that will get you in the best shape in the new year without stepping outside your apartment.
Price: $995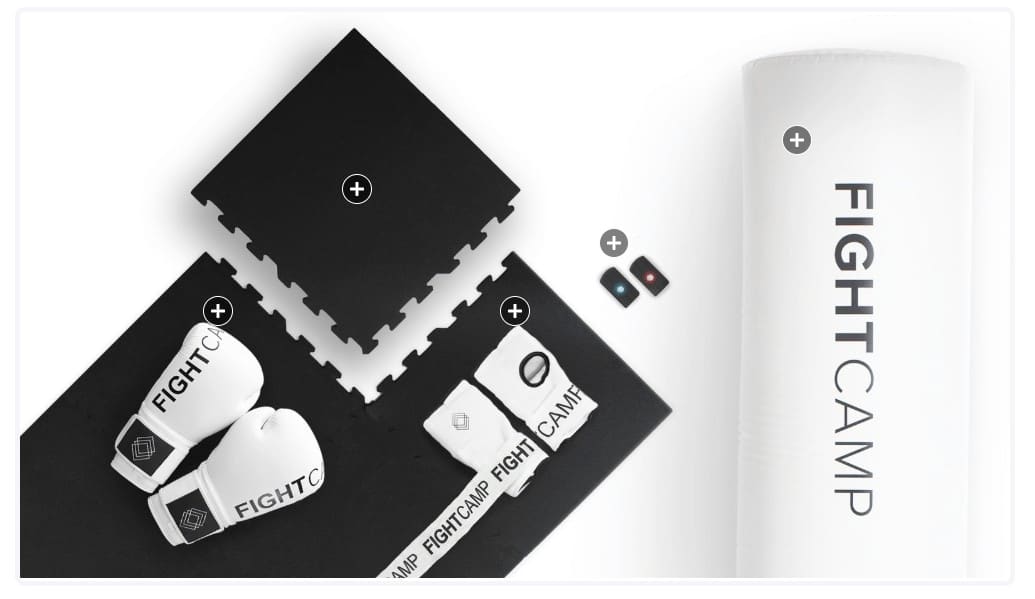 Any boxing fans in the team? Now you can surprise them with a whole boxing gym underneath the Christmas tree. FightCamp Gym comes with all the elements you need for a great boxing workout and can be easily set up in one's own living room.
Premium quality punching bag, mat, wraps and gloves are all included in the package, but this is not all. You also get a pair of FightCamp trackers that will analyze your punches in terms of speed, volume and output. This state of the art tracking technology combined with the on-demand workout library will take those boxing classes to the next level.
Fitness Gifts – Wearables & Fitness Trackers
Price: Starting at $399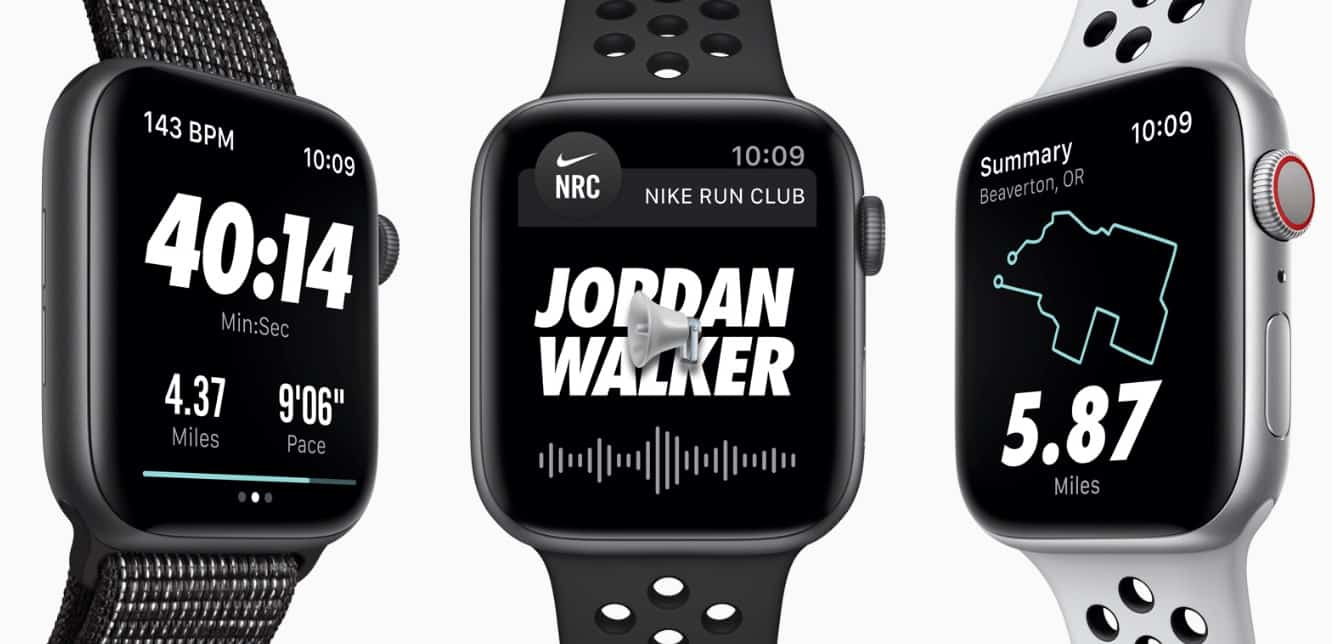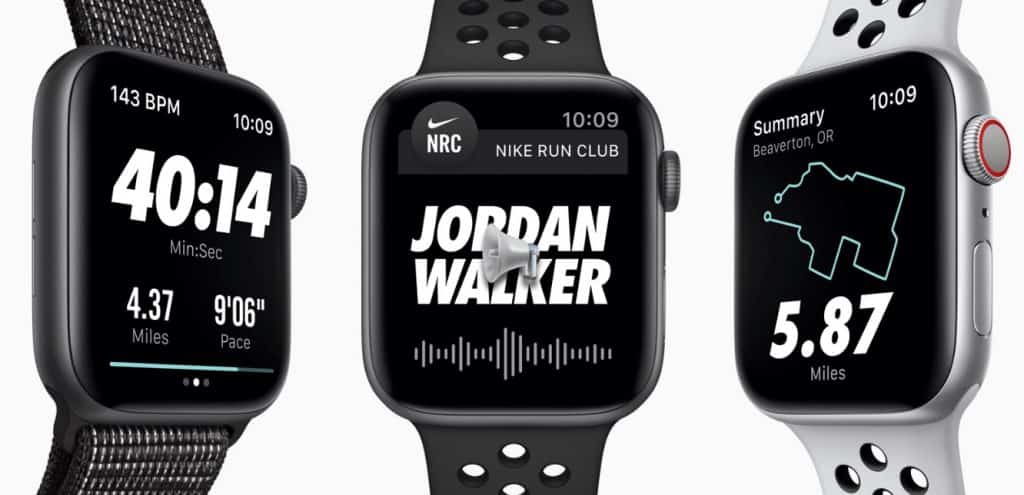 The new Apple Watch is without question on the wishlist of most fitness junkies. And good news for those who really want to go for that sporty vibe is that Apple has launched an exclusive Series 4 edition together with Nike this time around.
The main differences from other Series 4 collections lie within the unique bands and watch faces. All available sport bands and sport loops together with the bright faces will 'set the tone' for a kick ass workout.
Check Out The Best Running Apps For Apple Watch
Use the bigger screen to watch your favorite Nike Training club trainer's video instructions. Let the watch detect the exercise you're doing and track all the calories you burn, and take care of your health with the new ECG capability.
Price: $249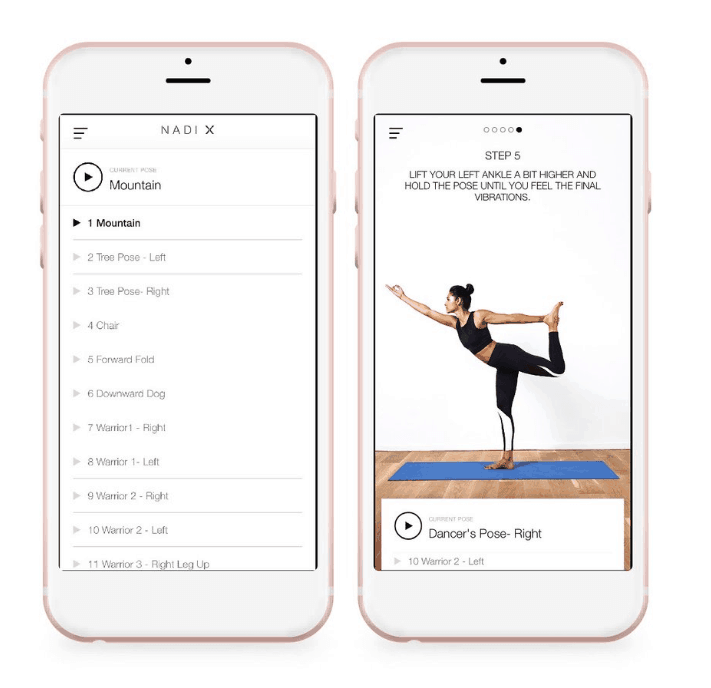 If your Secret Santa is a yoga lover, no questions asked Wearable X's connected yoga pants are the perfect gift for them. It's 
one thing to feel comfy and look cute in your yoga outfit, but to master your performance based on your pants' feedback is literally the dream.
Wearable X has brought this dream to life by creating Nadi X, yoga pants with embedded sensors. Through these sensors, Nadi X analyzes your movements and provides real-time feedback to help master your technique. Essentially, a personal yoga instructor built in your pants.
Price: Starting at $349 + $12.99/month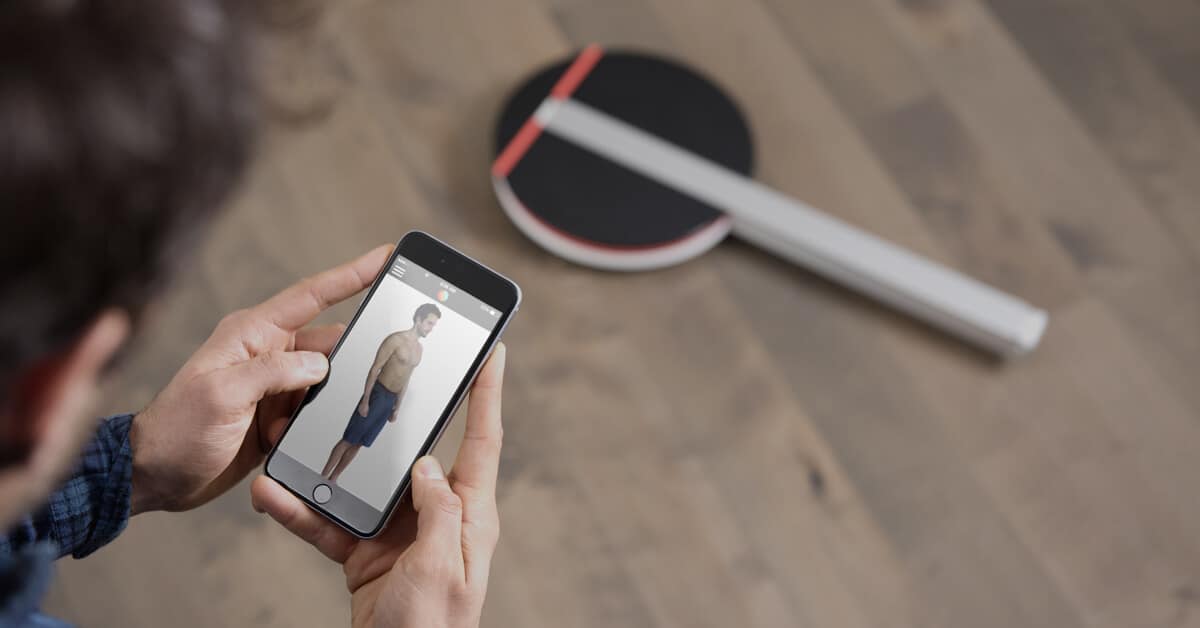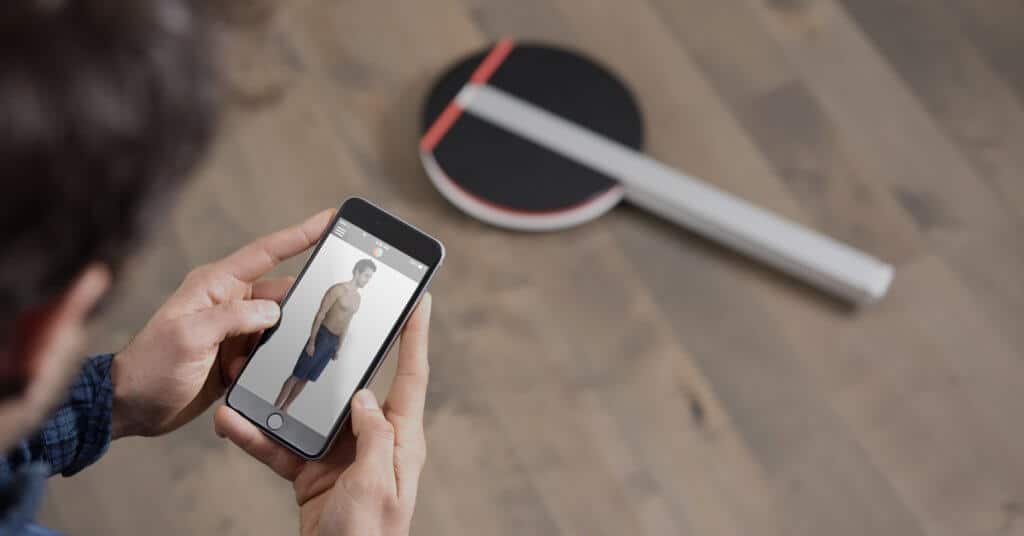 ShapeScale is probably the best gift for anyone who is struggling to see the progress of their hard work and loses motivation as a result. This 3D scanning body scale is the most advanced form of personal health & fitness tracking that comes with a guaranteed motivation boost.
ShapeScale scans the user in less than a minute and creates a completely photorealistic 3D avatar of their body. After the scan is complete, the avatar can be accessed through the ShapeScale app with all the body measurements. These include everything from body weight number, girth measurements and overall body fat and lean mass to localized metrics.
A truly meaningful, exciting and engaging way to get a feedback on your fitness progress.
Price: $449
What happens when we cross Oakley's expertise in performance innovation with that of Intel in technology advancement? A gadget that looks like sports sunglasses pimped up with a pair of earbuds, but in reality is a smart coaching system.
Radar Pace is a wearable that tracks and analyzes your workout performance and gives real-time audio feedback. The built-in sensors collect all sorts of data from heart rate and power output to speed, cadence, distance and time. Based on these metrics, Radar Pace will ensure that maximum results are achieved with every workout.
Price: $149
Vi is more than just a fitness tracker. She is a virtual personal trainer who guides its users through every step during their run. She lives in bio-sensing headphones that are the ultimate gifts for anyone who needs an all-time running buddy.
As the earphones are placed in the ears, Vi comes to life and starts the tracking with its built in sensors. It collects data on heart rate, cadence, elevation and speed and of course measures the calories burnt. Based on real-time performance, Vi will provide personalized audio coaching so you can get the most out of every run.
Price: $199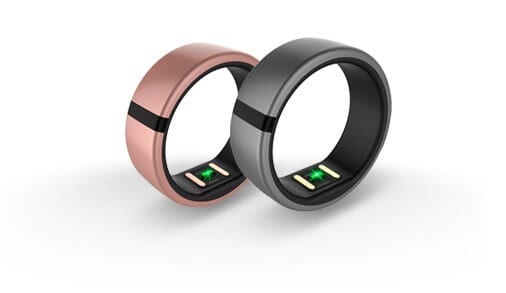 We all have some friends who are big on fashion and really care about their overall looks. Now fitness tracking for them is quite tricky just because sadly most of the activity trackers are not known for their crazily fashionable designs. Except one, the Motiv ring.
The Motiv ring with its elegant and clean design tracks your health & fitness 24/7, and hence provides a very comprehensive picture of it. You will get feedback on everything from your active minutes, activity types and intensity to your daily steps and even your sleep duration.
Price: $199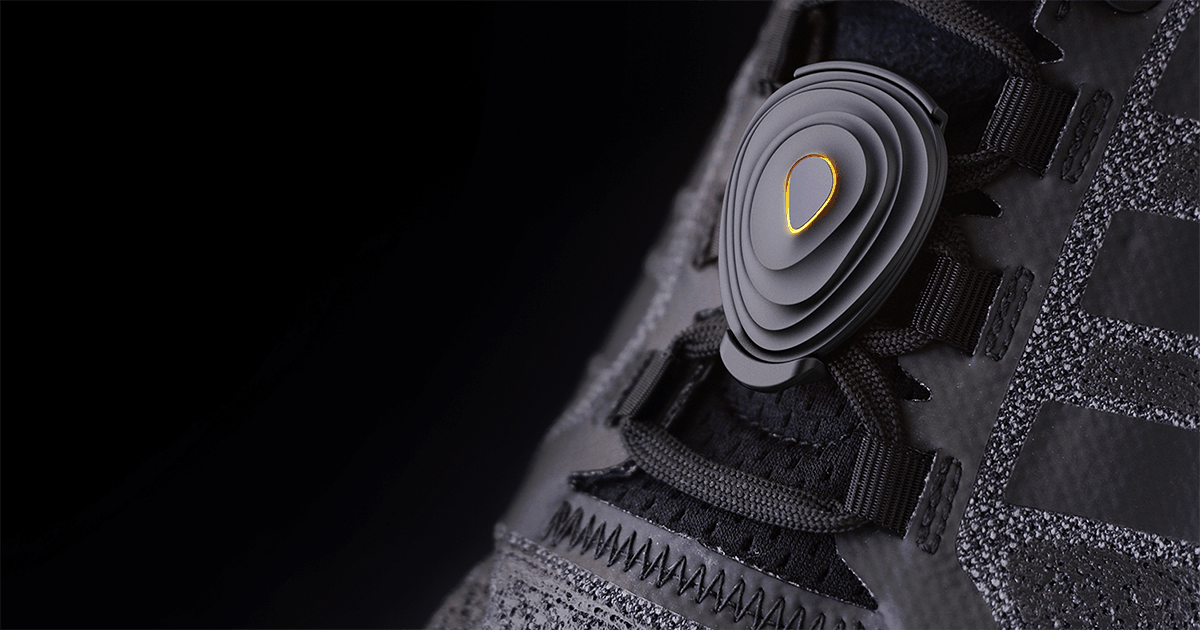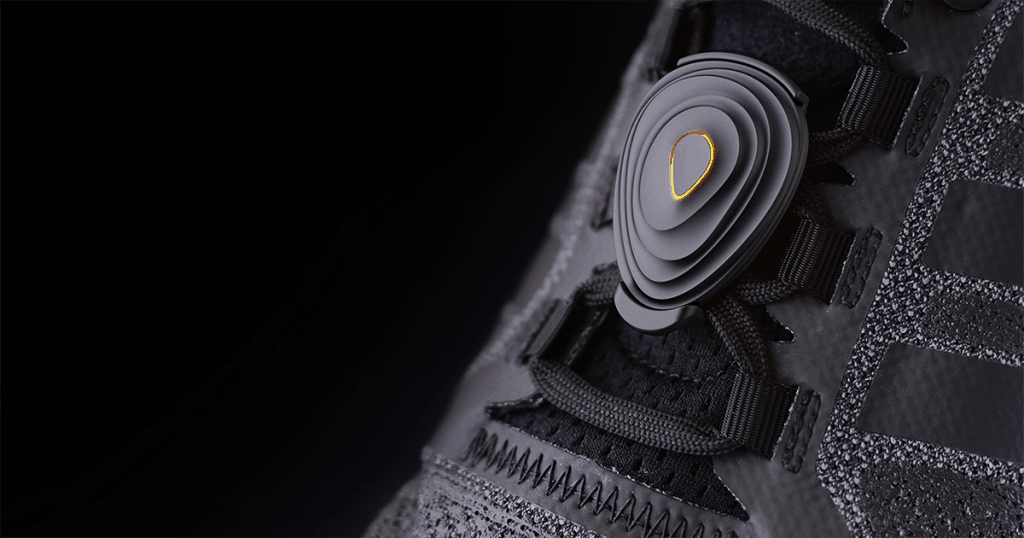 If you need to find something for a competitive runner, STRYD will be your best choice. This tiny wearable is tied onto your shoes and analyses your technique step by step.
STRYD accurately tracks all fancy metrics, like form power, leg spring stiffness, ground time, vertical oscillation and a lot more. And it also sets up personalized training plans whether you're training for a 5k or a marathon with the goal to maximize efficiency and minimize the risk of injury.
Price: $269.95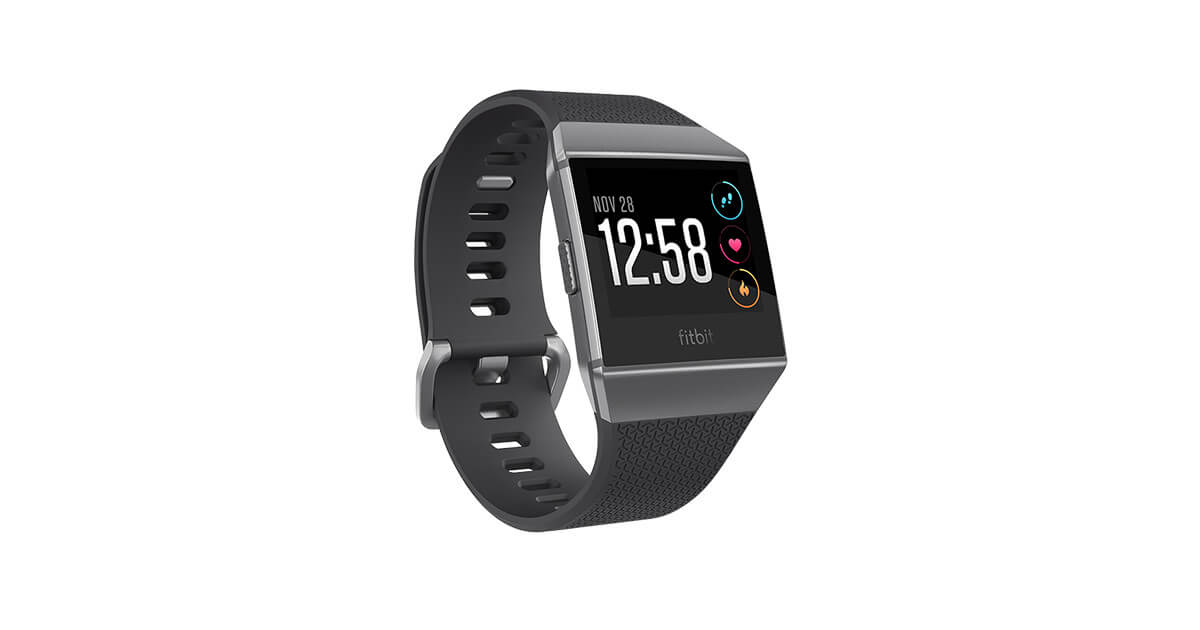 We all have that one 'I don't need any Apple products in my life' friend. For these guys, if you still want to stay within a reasonable price range, your safest choice is a Fitbit Ionic.
The Fitbit Iconic tracks all the basics, like heart rate and calories burnt. But more importantly, it also provides higher level health & fitness insights, such as resting heart rate and cardio fitness level of its user. Which is perfect for a quick reality check.
And of course with its big touch screen you can also train with your virtual personal trainer, just like with the Apple Watch.
Price for pants & chest sensor: $5,999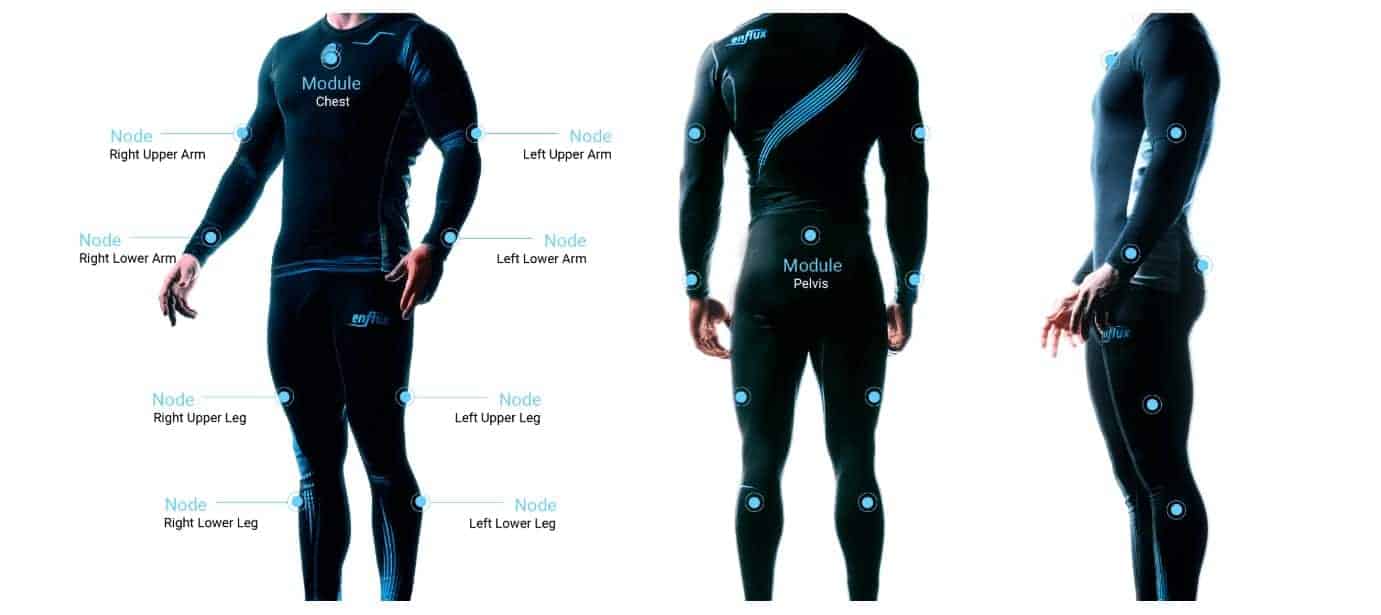 The gift for your athlete friend might have a bit hotter price tag, but also provides a more comprehensive performance analysis than most wearables. Enflux's motion capture clothing is the real deal when it comes to technique.
The pants and chest sensors record real time data during your workouts, present all metrics with 3D visualizations and also create long-term performance reports. Besides feedback on your power output, balance and range of motion, Enflux also identifies the risk of injuries. A critical aspect for every athlete.
Fitness Gifts – Other Accessories
Price: $219.99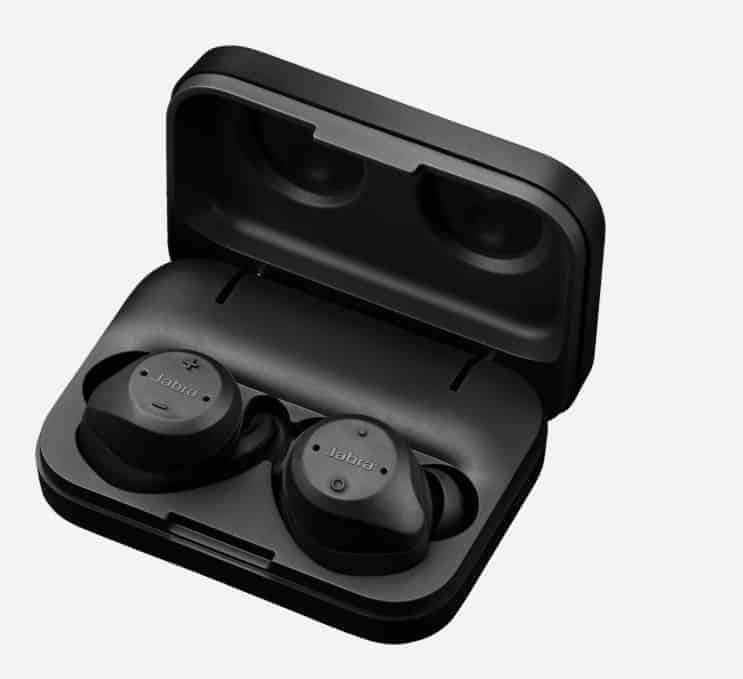 Who doesn't like listening to music or a good podcast – like the 20 Minute Fitness – during a workout? Of course everyone does. But something that all of us hate is dealing with the wires of our earphones.
So here's the perfect gift, the Jabra Elite Sport earbuds, for someone who hasn't upgraded from the "old-school" earphones yet. Amazing sound quality, advanced wireless connectivity, and great design to ensure that you don't lose an earbud while sprinting through the city.
Price: $95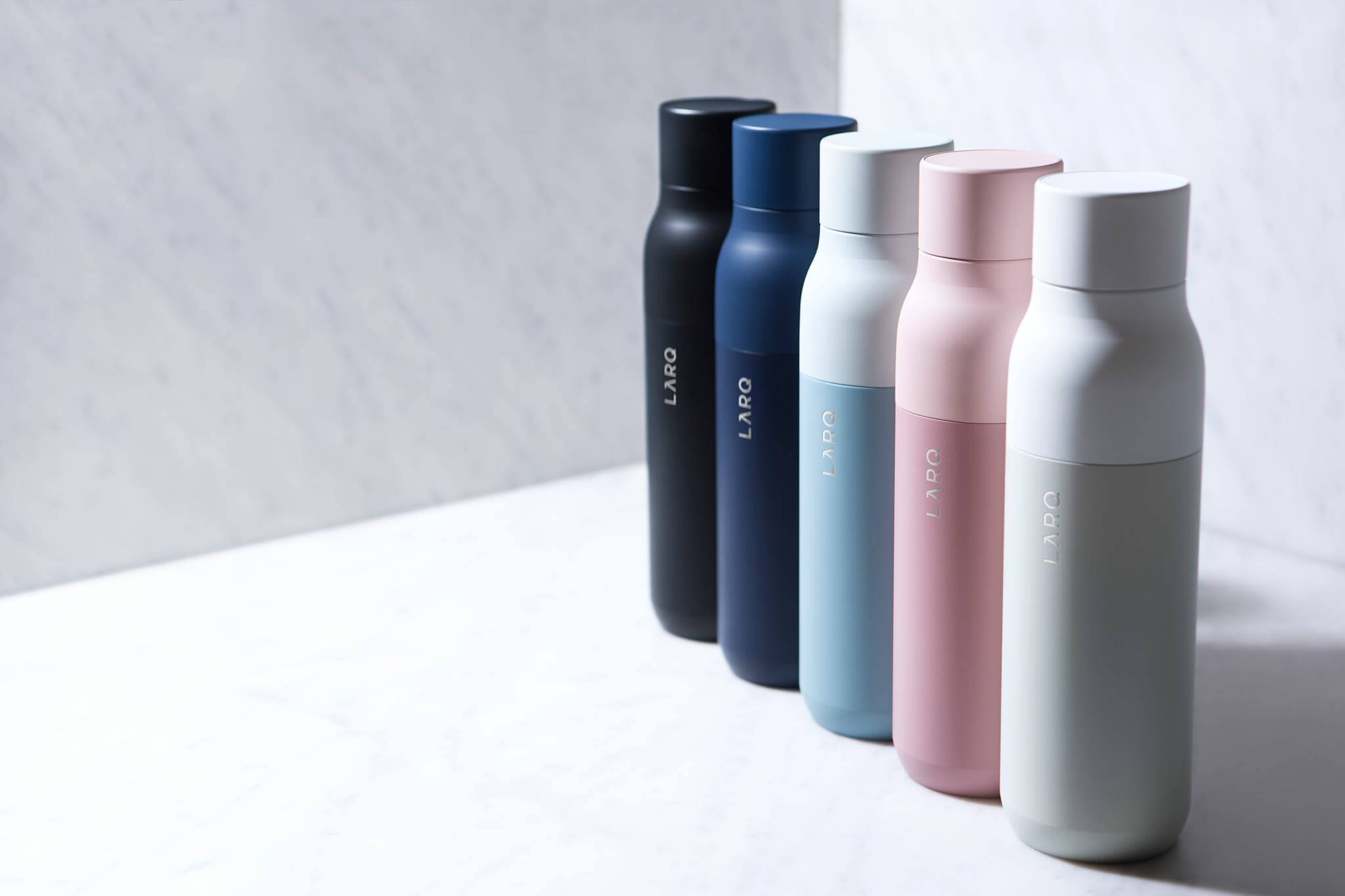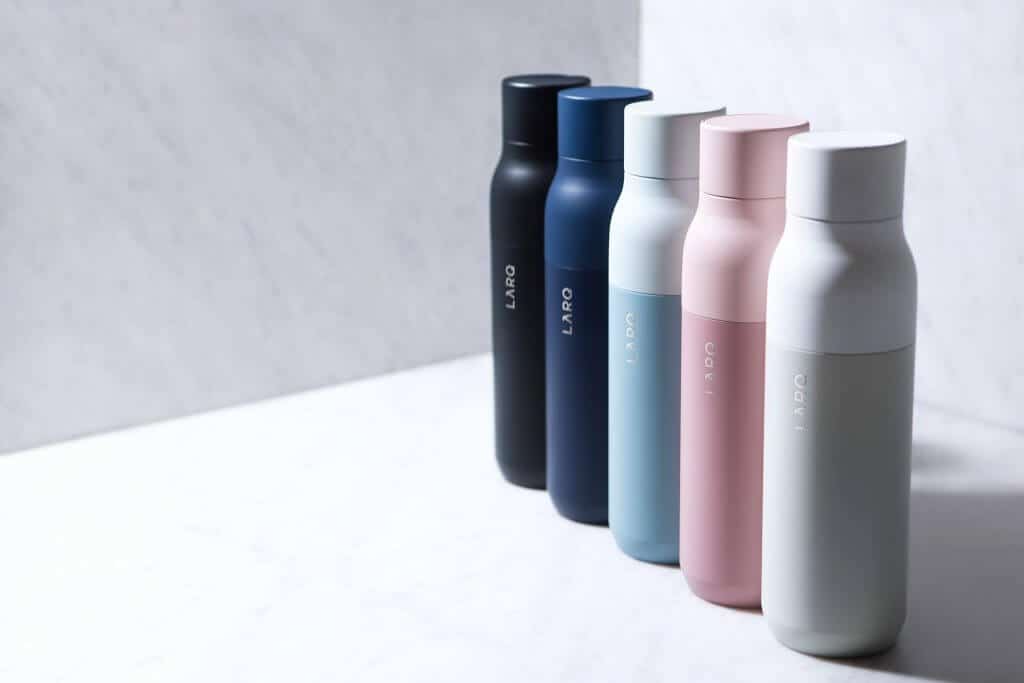 Hydration is extremely important for everyone, and even more so for those who live an active life. Now of course pure water is a necessity for this. So if you have any friends or family members who are still holding onto their plastic water bottles in the gym, get them a LARQ bottle for Christmas.
The LARQ guys are the absolute kings in water purification who make the process the smoothest you could ever ask for. The portable bottle's built-in UV-C LED technology takes care of all the cleaning automatically and destroys up to 99.9999% of bacteria and 99.99% of viruses.
So there's nothing left besides enjoying the refreshing and clean water.
Price: $65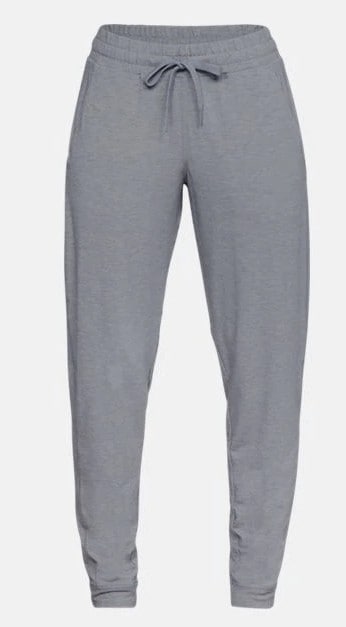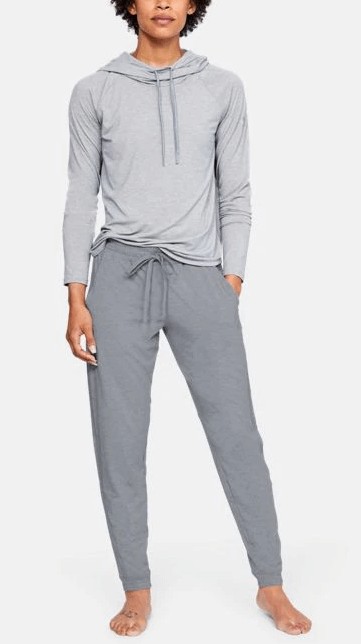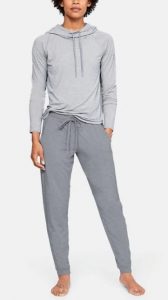 We all know that your workout doesn't end at the gym. To reach your health & fitness goals in a healthy and sustainable manner, you have to think about recovery too. So to enhance your loved one's muscle recovery, get them a pair of Under Armour's recovery sleepwear.
The pants were made with special patterns inside the fabric. These special patterns are responsible for providing the body with infrared energy that boosts blood and oxygen flow intensifying muscle recovery. Sleep well and help your muscles recover!
Download Our FREE
Spartan Race Training Plan
Our comprehensive training plan provides you with 30-days of exercises right up to race day!