Fitness
Here's How To Stick To Your New Year's Resolution
Top 4 Tips to Have Your Fittest Year Yet
Download Our FREE
Spartan Race Training Plan
Our comprehensive training plan provides you with 30-days of exercises right up to race day!
Why do so many people fail at goal-setting, and what are the secrets behind those who succeed? Follow Janelle's tips that helped her reach her New Year's resolution of running 366 miles.
NEW YEAR'S RESOLUTIONS DON'T LAST LONG
If you're like the half of the world, then you have probably made a New Year's resolutions. If you are like the majority, then you will break them before the year is out, or you might not even make it to the end of January. Shockingly,  only 8 percent of people are successful in achieving their goals.
We talked to our friend Janelle who successfully achieved her New Year's resolution and run 366 miles in 2016! Here's what Janelle did and her top tips that made her stick to her goals.
TOP 4 TIPS TO HAVE YOUR FITTEST YEAR YET

I'm sure you have heard of SMART goals multiple times before. These are goals that are:

PERFORMANCE-BASED GOALS VS OUTCOME GOALS
Setting a SMART goal will get you a long way already. However, there is one additional thing to consider when setting goals. Set performance-based goals as opposed to outcome goals. Goals that are based on the outcome, such as our all-time favorite "I will lose weight", are extremely vulnerable to failure. They completely disregard the process or the actions required to get there. It is best to set performance goals instead.
You can think of performance-based goals as habits. Ultimately they will lead to outcomes but initially, your goal should be to simply develop the habit itself. An example of a performance goal can be "I will go to the gym 3 times a week for a minimum of 45 minutes" or " I will eat five servings of fruits and veg each day".
These are still measurable and time-bound.  But notice, there is no specified outcome – no amount of fat loss or muscle gain, even though that's really your long-term goal.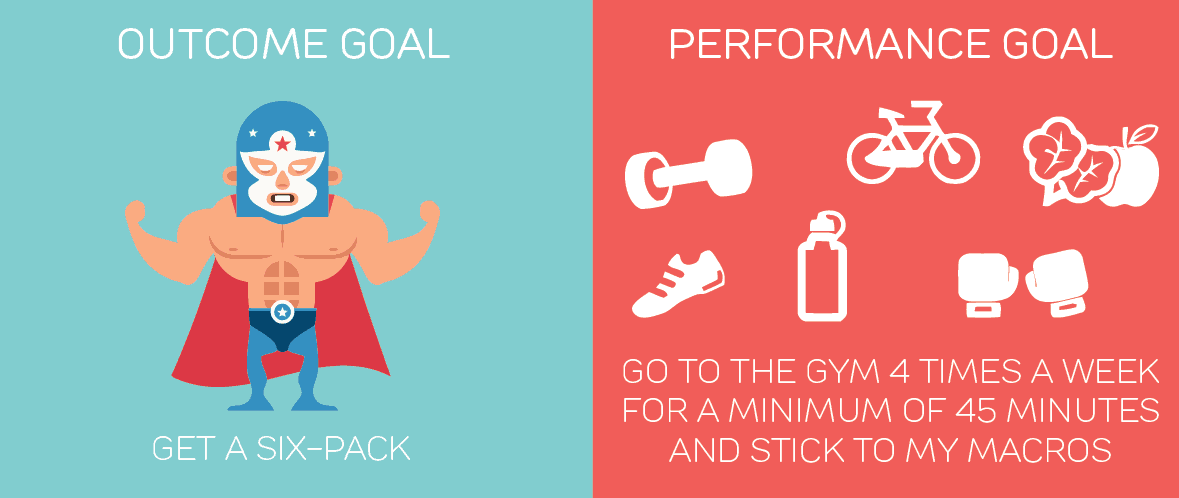 BE REALISTIC
You are doomed to fail if you set yourself an unattainable goal. For example, resolving to NEVER eat chocolate is the surest way to fall short of your goal. Instead, set up a goal that can be achieved such as eating one chocolate bar a week.
Running 366 miles is overwhelming. Janelle broke the goal down and set mileage goals for each month. She then broke it down even further and created some semblance of a routine. For instance, she would make the decision to go running at least three times a week, starting with 30 minutes. Over time, she would gradually increase the length of her run and/or the number of days in the week that she runs.

Don't keep your resolution a secret. The American Psychological Association recommends you join "a support group to reach your goals, such as a workout class at your gym".
It can be challenging to make your goals a reality without the support of others. Family and friends can hold you accountable. You are much more likely to stick to your goals if you know that other people are expecting you to. Even better, your loved ones may be in need of similar resolutions. Tackling goals as a team makes finding success much easier. Most importantly, having a support system will keep you inspired and motivated.  
Decided On Your Goals? Now Tell People About It
At the start of 2016, posted about her goal on social media and it immediately gathered the attention of some of her peers who were inspired to do the same. Janelle then created a "Run 366" group on facebook.  Introducing such social aspect to her runs really helped her reach her goal. Janelle used the facebook group for encouragement. It allowed to plan runs together and for acknowledgment whenever someone reached a milestone.  

Tracking your progress is one of the most effective ways of making your resolutions stick. In fact, one study at the University of Washington discovered that the more that you monitor your performance, the more likely you are to achieve your goals.
As you keep track of your progress, you receive frequent feedback. This will help you improve and do better each time.
Janelle created a Google spreadsheet to keep the running group accountable. There was a column for each person's name, a row for each day of the year, with monthly subtotals as well as cumulative totals. Everyone was on an honesty policy to accurately log their own runs to the spreadsheet.
The spreadsheet provided Janelle with a quantified way to track her progress. Most importantly, the peer pressure helped to keep the group members motivated. Because of its visibility, there were friendly rivalries and group members would call each other out if they noticed someone hadn't run in a while. This proved to be a powerful motivator and a great accountability tool.

The 80/20 rule is often a good way to start your journey to a fitter you.  The idea behind it is that you follow your diet and exercise goals 80% of the week, allowing 20% to be more relaxed. This gives you the opportunity to enjoy special occasions or simply take a day off. It is very common to burn out from day-to-day doings of training and eating healthy. This can leave people discouraged or even make them give up on their goal altogether.
Finding The Right Balance Is Key To Success
There were times Janelle did not achieve all of her monthly mileage goals for a variety of reasons including the hot weather in July, traveling, special occasions and of course the holidays in December. Nevertheless, Janelle ended up finishing off the year with 393 miles.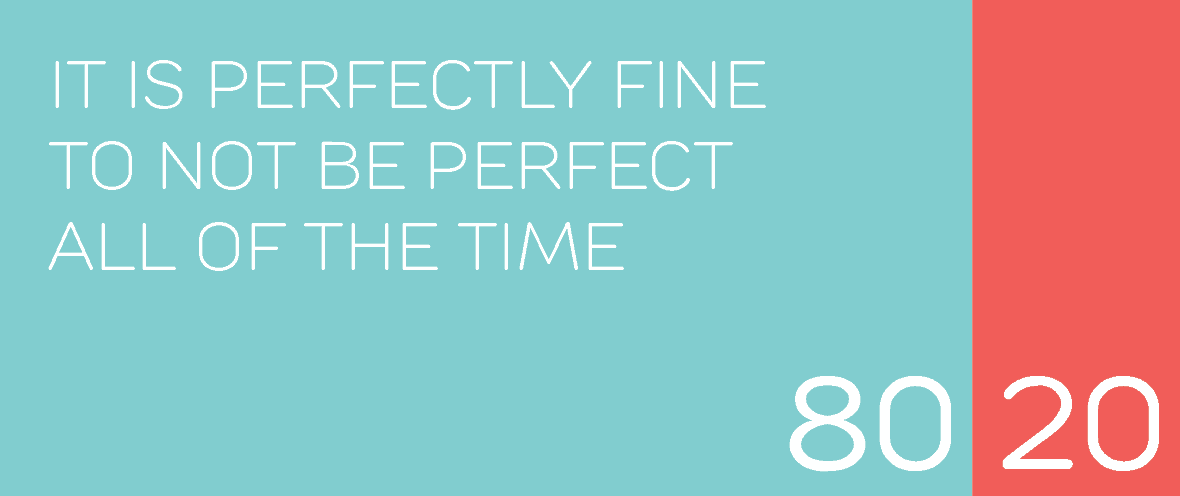 You will have less-motivated months. But the worst thing you can do is give up. Accept some days will be less good and allow yourself to take a break. Once you feel ready, continue from where you left off and go after your goal.
Getting into shape isn't easy, no goal worth achieving is, but follow these steps and it'll become a lot easier!
Read more on our blog on how to get out of bed every morning
Download Our FREE
Spartan Race Training Plan
Our comprehensive training plan provides you with 30-days of exercises right up to race day!