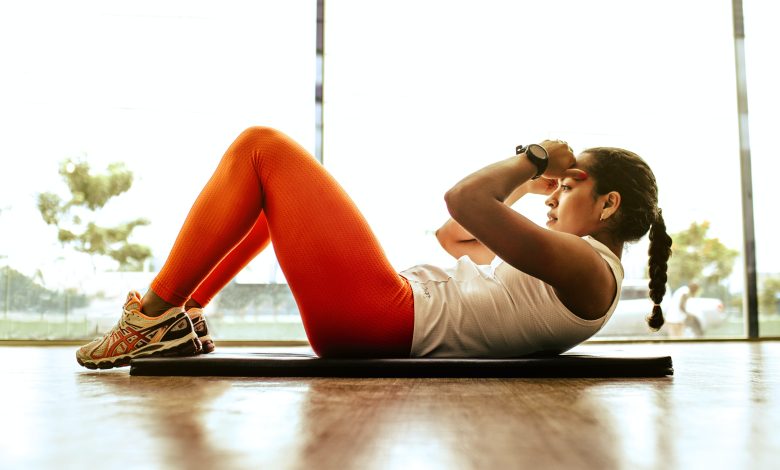 Download Our FREE
Spartan Race Training Plan
Our comprehensive training plan provides you with 30-days of exercises right up to race day!
Physical exercise not only helps you manage your weight but also helps you maintain a healthy immune system. During the current pandemic, a healthy immune system is especially important to help your body fight illness. When going to the gym is not an option, an at-home workout is the next best thing you can get. So we have created a list of the best workouts you can do in the comfort of your own home.
With a good mix of equipment-free and minimum-equipment workouts, we have got something for everyone. So take a look to see which one works best for you and get moving!
Bodyweight Workout
With the ongoing coronavirus (or COVID-19) pandemic that has been affecting people all over the world, going to the gym and using its equipment is unfortunately not possible. If you're in quarantine with no access to any workout equipment, we have got you covered with exercises that you won't need anything else to complete than your own body.
While you might think of bodyweight training as a type of workout that is more geared towards cardio, it can also be an excellent method for strength training. Depending on the exercises you do, you can work on all main muscle groups in your body. And with certain modifications, you can also tailor these exercises to all fitness levels. So all in all, bodyweight training is for everyone. It can help you reach whatever fitness goal you have and focus on any body part you want to!
The Workout
From blogs and workout videos to fitness apps there are countless sources out there that you can use for free access to some kick-ass bodyweight training. Today we have brought three excellent circuits for you, each of them with a different focus. All three circuits come with audio-coaching straight from the 20 Minute Fitness podcast!
Circuit #1 – It is a full-body workout, with a mix of high and low-intensity exercises. You should do 10-15 reps of each exercise and repeat the circuit 4x with a short break in between sets!
Exercises: press-ups, superman, split squats, body-weight squats, mountain climbers, shoulder taps
Circuit #2 – For those who are looking for more "heart-pumping" exercises, we have got a HIIT workout. You should do 10-15 reps of each exercise and repeat the circuit 3x with a short break in between sets!
Exercises: jumping lunges, jumping squat, inchworm, high-knees (30 seconds), groiner
Circuit #3 – If you're like me and want to burn most of your calories by working on the lower side of your body and your abs, here's a lower-body & core-focused workout for you. Do 10-15 reps of each exercise and repeat the circuit 3x with a short break in between sets!
Exercises: Kozak squat, lateral squat walk, wall-sit (30 seconds), V push-ups, V sit-up, flutter kicks
Workout Benefits
While the obvious benefit of bodyweight workouts is that they offer the most convenient way for physical activity. With no equipment needed, you can virtually do them anywhere at any time. But there is much more than that.
According to the School of Calisthenics, using your body as a workout machine forces you to build both strength and stability at the same time. The high functionality of exercises leads to building benefits that you can enjoy in everyday life, such as better balance. With a lot of compound movements, bodyweight training also helps you work on multiple muscle groups at the same time. So if you're pushing yourself to the maximum, you can expect to see results fast.
The Best Home Gym Equipment Of 2020
Yoga
Yoga, which used to be an ancient practice and a form of meditation, has been debuting in the Western world as a popular workout over the past years. It is not just a great way to bring some peace into your busy days, but Yoga is one of the most convenient workouts making it an excellent option for at-home physical activity.
Since it has very little equipment needs, you can basically transform your home into a yoga studio in a matter of a few seconds, all you need is a 68″x24″ floor space and a yoga mat. Other than this, no equipment is needed, your body weight will serve as resistance instead.
There are over 100 different types of yoga with most of the building on the same foundational aspects. These include breathing exercises, meditation, and yoga poses. The most popular type is Hatha yoga, which takes a more physical rather than a meditative approach.
As a low-impact exercise, yoga is great for everyone who wants to feel physically challenged, but not necessarily overwhelmed after a session. Additionally, if you're looking to work on your physical posture, your breathing technique, or a source of relaxation, yoga will be perfect for you. Dig into the different types to find the one that best suits your physical and emotional needs and goals!
The Workout
There are a number of online sources with great guided yoga content, so we wanted to show you our favorite one: Tonal Yoga.
The team behind the smart at-home strength training machine has decided to step it up during the COVID-19 pandemic and create a Yoga YouTube channel that's available for everyone. You can find a variety of yoga sessions guided by Coach Frances ranging from beginner to more advanced. Each of their workouts has a different focus area, so you can definitely find one that matches your fitness goals. Let's take a look at a full-body session!
Workout Benefits
Yoga can both soothe the mind and strengthen the body and can give you a total mind-body workout. This results in a number of physical as well as psychological benefits, according to the Harvard Medical School.
On the physical-side yoga enhances your general fitness, it positively impacts your cardiovascular health and can aid weight loss and maintenance. And on the mind-side, yoga helps work on your "inner awareness", which can ultimately lead to an improved body image. Building mindfulness while practicing yoga can also transfer to other areas in life, such as eating, which can help in overcoming emotional, stress and other psychological hunger cues.
Jump Rope Workout
Jump rope workouts are for those who are looking to step up their cardio game. While this is not completely equipment free, as you could've probably guessed, you won't need anything more than a jump rope to start skipping. Moving on from the slow-pace, monotonous middle school jump roping, you can build an entire cardio workout using just a jump rope, or you can mix it up with some bodyweight exercises for an advanced HIIT session.
While it may seem like the spotlight is on your legs, your arms, shoulders, and butt will also get on fire from an intense jump rope workout. Since this exercise is a very efficient type of cardio, it is mostly recommended for those who are looking to drop a pound or two.
The Workout
To get some inspiration for the different moves that you can do on a jump rope, here's a great video from Men's Health.
Workout Benefits
As we said before, a jump rope workout is an excellent way to improve your cardiovascular fitness without putting too much pressure on your joints. You can burn more than 10 calories with it in just a minute and get your entire body moving. According to Crossrope, skipping role also improves your mental sharpness by developing the left and the right hemispheres of your brain. Who would have thought that you can have fun, burn calories and work on your mental capabilities all at once?
Get Active!
Now more than ever, it is important to include physical exercise in our daily lives to maintain a healthy immune system. While social distancing and shelter-in-place orders may prevent you from going to the gym, with so many at-home workout options, there is no reason why you cannot continue to be physically active.
Get in touch and tell us about your at-home workout routine!
Image Credits: https://traineracademy.org/
Download Our FREE
Spartan Race Training Plan
Our comprehensive training plan provides you with 30-days of exercises right up to race day!