Fitness
The Best Fitness Apps of 2017 [A List of 7 Categories]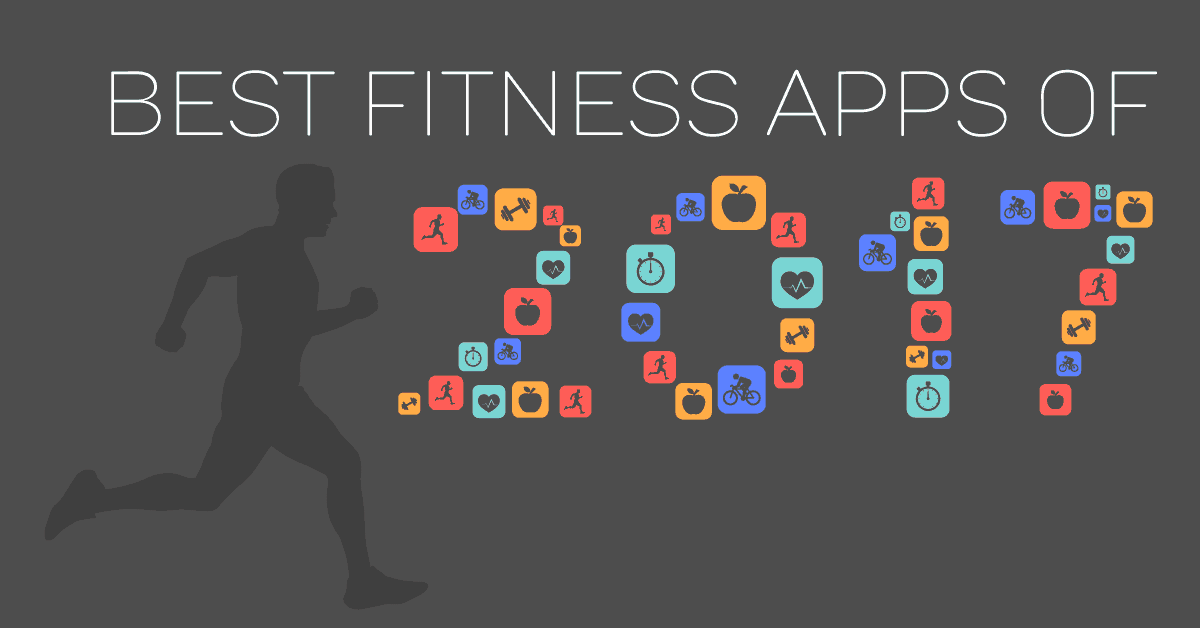 Download Our FREE
Spartan Race Training Plan
Our comprehensive training plan provides you with 30-days of exercises right up to race day!
I'm personally a big fan of health and fitness apps. They are great to make workouts and healthy lifestyle more accessible. Even if you're on a holiday or too busy for the gym and/or for meal prep, they are always here to guide you and don't let you fall off the track. But how do you choose when there are so many of them? Don't worry, we've done the work for you. Just read this post and you'll know which ones are the best fitness apps of 2017!
It's not that easy to find the apps that work for you, but here's a list that will help! Just keep in mind your goals and preferences, find the category you like or need help in and you're good to go! You don't need to test anymore, we have done that for you!
Here are best apps of 2017 in the following 7 categories
Running & Cycling
Strength Training
Mix of Different Exercise Types
Yoga & Meditation
Diet & Nutrition
Fitness Motivation
Outdoor Activities
Find your category and download them now!
Best Running & Cycling Apps of 2017
Strava (Free with in-app purchases)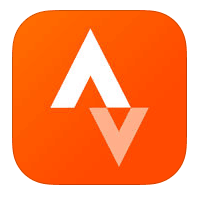 Strava is definitely an app that hits the top list of all runners and cyclist. While all running apps focus on your distance, time and pace, Strava is a whole new level in terms of performance tracking. It doesn't just precisely record your performance but also points it against other runner's data. The leaderboard is all about competition, competition, competition. Now, what else could motivate you more than winning over others?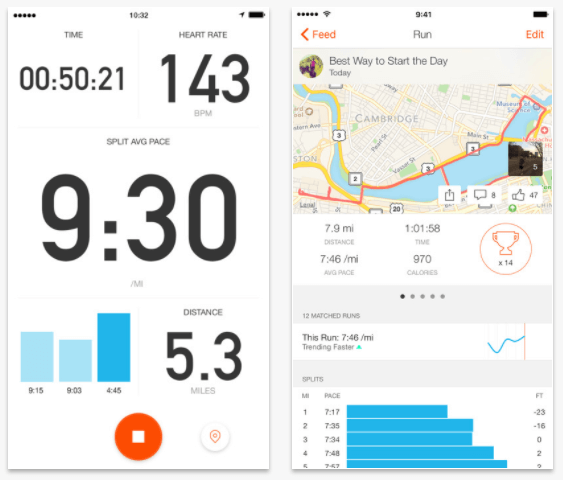 Another feature of Strava that shows its understanding of motivation is the "Explore" tab. If you're new in the neighborhood or simply looking for some workout buddies, click on it now! It will show you all the running clubs in your area and what's more, their performance as well. So you can easily make sure that you find the right club for your running abilities.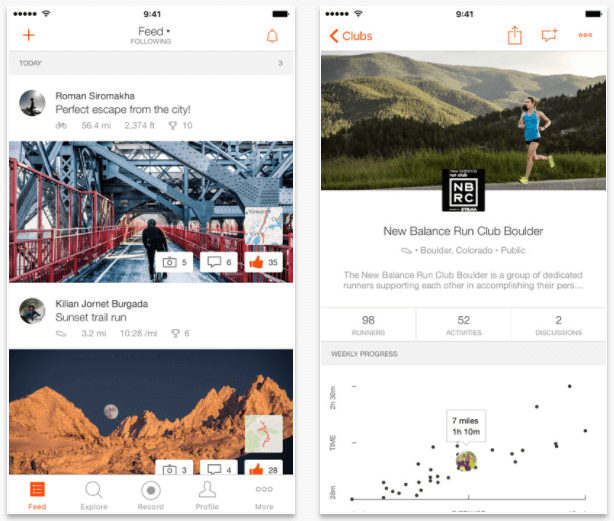 And if it wasn't enough, find an upcoming challenge or competition for yourself. Check out the attendees, see your chances and join the run!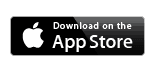 Charity Miles (Free)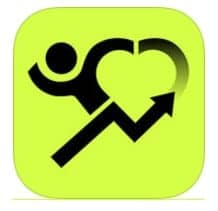 Charity Miles is probably the most impactful fitness app I've ever seen. The fact that you can contribute towards a social cause by simply being active is probably the most genius idea I've seen fitness app wise. It's one thing to work for your own benefits, but to help those in need as well will definitely keep you going. Therefore, this app is mainly big on the motivational side rather than on performance.


The app works with sponsor donations and on a distance basis. Meaning that with cycling you can earn 10 cents/mile and with running and walking 25 cents/mile. You then decide on the charity you'd like to donate the money to. You can choose from 37 charities, including the Alzheimer's Society, Save the Children and Feeding America.
So download this app and remember "Every mile matters"!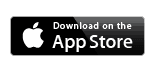 Best Strength Training App of 2017
GymBook (Free with in-app purchases)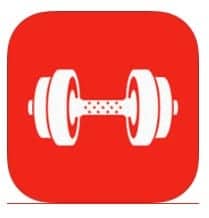 GymBook is a quite simple, but very straightforward and efficient strength training app. They provide you with a number of exercises targeting specific muscle groups. There are separate exercise libraries for shoulders, chest, back, arm, abdomen, buttocks and legs, which makes it easy to see-through. And what's really great about the app is their exercise animations. You simply click on your chosen one and it will not only the show you the correct movement, but also highlight the exact targeted body area.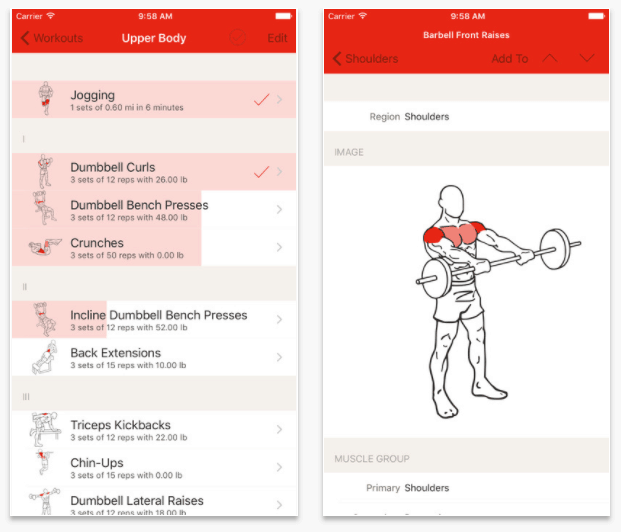 In terms of full workouts, the app has some pre-set simple, groups and superset workout examples. You can customize the number of reps and the weights in these. Besides the already incorporated examples, you can also build your own workout from the exercises and even add new exercises to your library.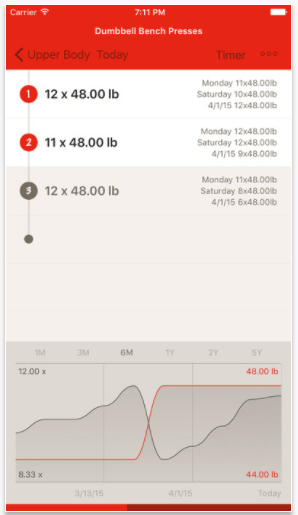 As you'd expect from a strength workout app, it also comes with exercise and measurements logs and performance analysis. The exercise log will save all workouts you've completed and segment them by various factors, such as date and muscle groups. The measurements log will allow you to record your body measurements from weight though body fat percentage to body girth measures.
Lastly, you'll be able to analyze your performance based on the interactive line and pie charts the app creates. Really useful tools if you'd like to track your progress!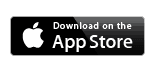 Best Mixed Exercise Types Apps of 2017
ACTIVEx (Basic:free; Pro: $3.99/month)

If you like to vary your workouts between high-intensity interval and lower intensity steady state cardio then Activex is your app. This app offers you both in the form of Tabata style and Spinning workouts.
If you go for the HIIT option, you can choose from a variety of trainings targeting specific areas of your body. And what's really fantastic about this app is the option for group workouts. So from now on if you want to throw together a little group workout with your friends, there is absolutely no need for a personal trainer.
Check out some other amazing HIIT apps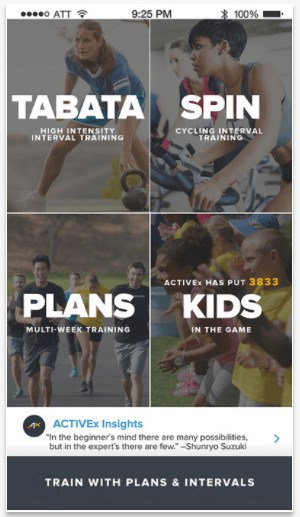 On the LISS side, the app also offers full-length spinning classes at various levels. You can choose from beginner, intermediate and advanced levels and go for different styles as well. And don't worry if you're a beginner, your virtual trainer will guide you step-by-step and make sure you get everything right from the resistance to the moves.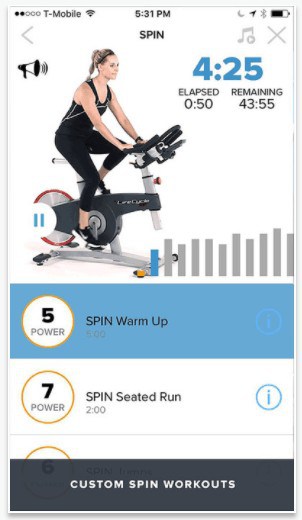 Lastly, to keep you going, you can build your own pack and get on the community-based activity. Choose your favored workout type, create a schedule and motivate each other to stay active!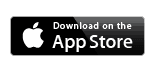 FitStar (Free with in-app purchases)
The official fitness app by Fitbit aims to provide professional help tailored to your fitness level and goals. By taking the the 'Fit Test', the app will evaluate what stage you're at currently. So from day one, Fitstar will be able to personalize your workouts based on your fitness.
The other big advantage is the professional knowledge behind the workouts. Fitstar has two professional trainers, Lea and Adrian, who don't just show you every single exercise but also explain the movements behind them. So the Fitstar trainers will quickly turn you into a pro!


In terms of variety, you can choose from shorter and more intensive to longer cardio workouts. However, to maximize both the range of workouts and the personalization, you need to subscribe to a monthly plan for $7.99/month.
What you don't have to upgrade for though, are the running and walking sessions. You can choose from a number of different indoor and outdoor sessions, which are guided by the personal trainers. Listen to their custom playlists, know how to run to maximize results and learn about the benefits of each part of your workout!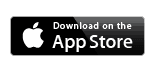 PEAR (Free 14-Day trial then $5.99/month or $39.99/year)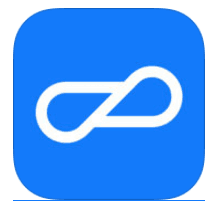 Pears secret lies within their personal coaches. They have 10 featured coaches, who are all well-known professionals. Most of them are not only famous for their trainer careers, but also for their sports achievements. So Pear really takes it to the next level by giving you the opportunity to train with Olympians, World Champions, and other competitor athletes.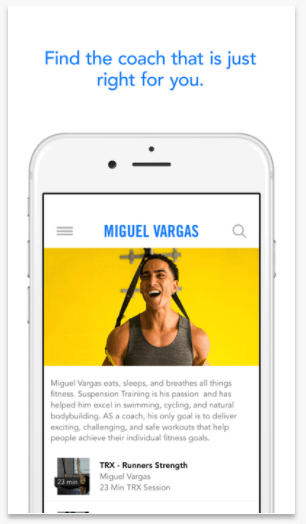 The app caters all activity tastes. You can choose from running, walking, cycling, flexibility, strengths and high-intensity trainings. Within each category, you will find countless different workouts. They all differ in their duration, level of difficulty, and the necessary equipment.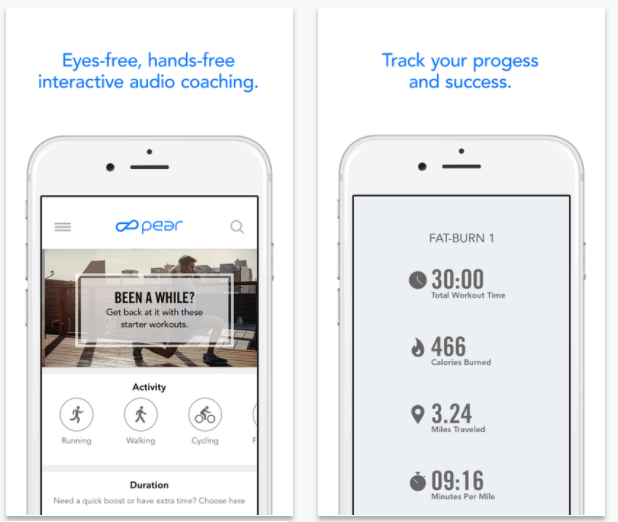 What's also really great about the app is that they provide a detailed explanation of each training session. They will tell you exactly how the session is built up and what benefits you'll reach by completing it. This makes it easier to choose and will not make you second-guessing whether you're doing the right exercises or not.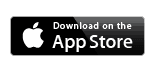 Best Yoga & MeditationApps of 2017
Daily Yoga (Basic: free; Pro: $9.99/month; $1.54/month for yearly; $99.99 for lifetime )

As we all know it's not just about the body, but the mind as well, which is where yoga and meditation come into the picture. Daily Yoga is one of the largest yoga platforms worldwide. They have an extensive library of yoga poses, more than 100 one-off sessions, and several longer term programs. They are designed for yogis of all levels and with various goals.
Each workout comes with a video and an extremely calm audio coaching. These will make sure that you get the poses right, even if you're not a pro just yet.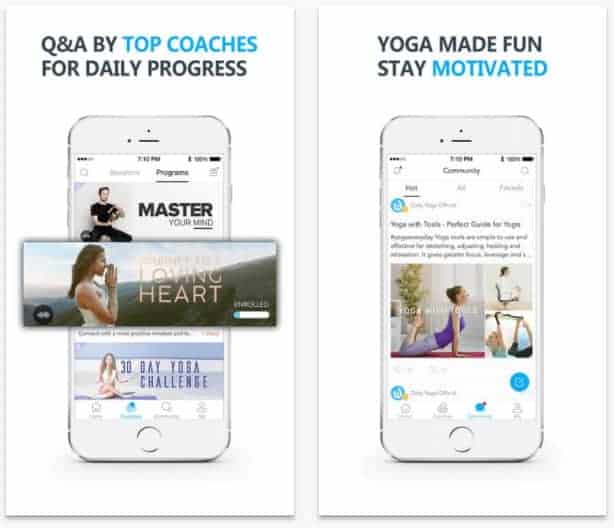 All of these features are great, but what really got my attention is the high focus on community building. Just take a picture showcasing your improvements and you'll get a number of likes, comments, and tips from other members. I've never seen such a supportive app community before!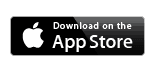 Best Diet & Nutrition App of 2017
MyNetDiary (Basic: Free; Maximum: $6.99/month or $44.99/year)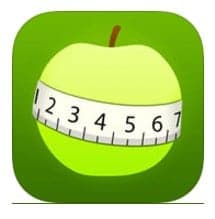 There are a vast number of calorie counting and food logging apps out there and to be honest, they don't have major differences. Most people would probably recommend 'MyFitnessPal' or 'LoseIt', which are also great apps. However, I think MyNetDiary is a lot more clear and sophisticated. These are qualities that simply make the usability easier and hopefully, give you a greater motivation to track your food intake.
First of all, you provide the app with your personal details, weight, height and activity level. Then you set your target weight and date. Based on this information the app will then calculate your daily calorie budget, which should take you to your goals.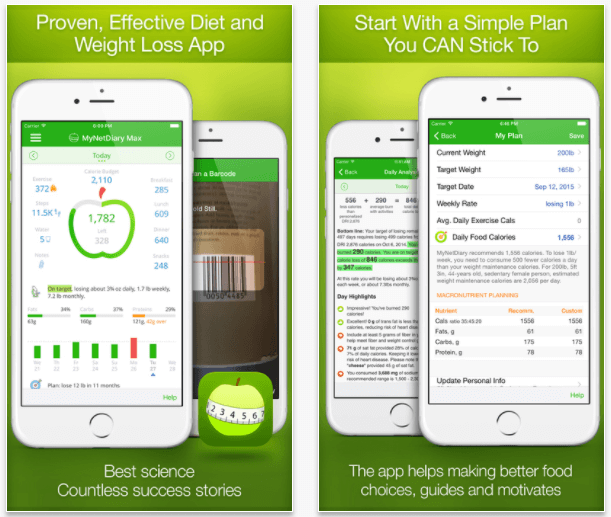 After this point, the whole process is fairly straightforward. You just search for what you ate in the database or scan the barcode for better accuracy and add it to your daily intake. The app will then calculate how many calories you have left and break it down to the 3 macronutrients too. Have you exercised today? Input that as well and the app will increase your calorie budget as a reward!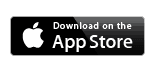 Learn why tracking your macros is more important than calorie counting


Best Fitness Motivation App of 2017
Pact (Free with in-app stakes and gains)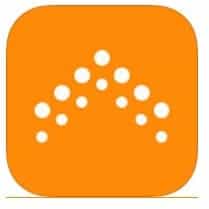 If you really need the motivation to get started on healthy living, download Pact! With this app you can literally win money by going to the gym, tracking your food intake, and eating in a more healthy way. The idea behind the app is that you have to bet on yourself.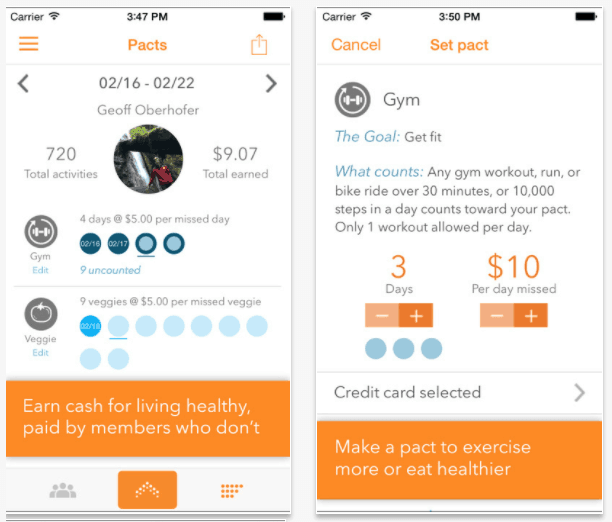 Let's take 'going to the gym' as an example. You have to make a pact on how many times you'll go to the gym per week. The more you go, the higher your potential weekly earnings are. On the other side of the story, you have to make your stakes as well. Set how much you're going to pay if you miss a day. Any activity over 30 mins or more than 10,000 steps count towards your pact. Everything has to be verified by GPS and photos. So no cheating! Work hard for your prize!
Best Outdoor Activities App of 2017
AllTrails (Basic: free ; Pro: $2.50/month)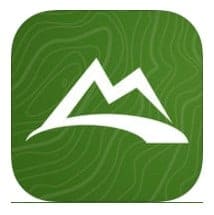 Activity is not only about working out. You have to look at the fun things as well that will make you enjoy being active. AllTrails is an app that's exactly building on this angle of physical activity. You simply open the app and will be able to see all hiking trails in your surrounding areas. Save what you like and plan your next adventure!
The app also allows you to record your activity, follow your friends, share your experiences and access trail ratings and comments by others. And if you want more, upgrade for only $2.50/month to download and print trail maps and create your custom trails. This is the perfect app for summer activity!


(Basic: Free; Pro: $2.99)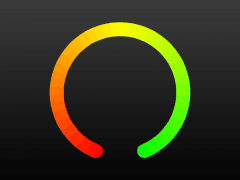 If you are out and about and would love to track your daily activity without draining your battery life you need to download the ActivityTracker App on your phone. Gadgets and apps that are GPS enabled are notorious for using all the juice in your phone at an accelerated rate.
Therefore, if you are more interested in your actual activity metrics and you are less concerned with the route you took, this is perfect. It negates the need for a wearable or fitness gadget.
Just by using your phone you can track your steps as well as calorie burn and active time. The Pro version allows you to see your activity hour by hour to understand when you were most active and you can visualize your daily, weekly and monthly data.
So no matter what your goals and activity preferences are, there is a mobile app out there that's waiting for you! These apps make it easier to stay fit and healthy than ever before. You can access countless workout programs and attend virtual personal training sessions. The advice comes from real professionals and the source of motivation is simply inexhaustible. Just choose the one for you, press the download button and reach your goals with some virtual help!
For even more great apps to keep you on top of your fitness, visit The Ultimate Tracking Guide.
Download Our FREE
Spartan Race Training Plan
Our comprehensive training plan provides you with 30-days of exercises right up to race day!