Download Our FREE
Spartan Race Training Plan
Our comprehensive training plan provides you with 30-days of exercises right up to race day!
Gear up with the latest cycling tech to reach new peaks. From cutting-edge safety accessories to tech that will transform the way you listen to music on-the-go. These cycling wearables are here to add a little bit of tech to those wheels. The perfect gift for this upcoming Father's Day or a fantastic way to amp your regular ride. 
Safety Accessories
#1 Hövding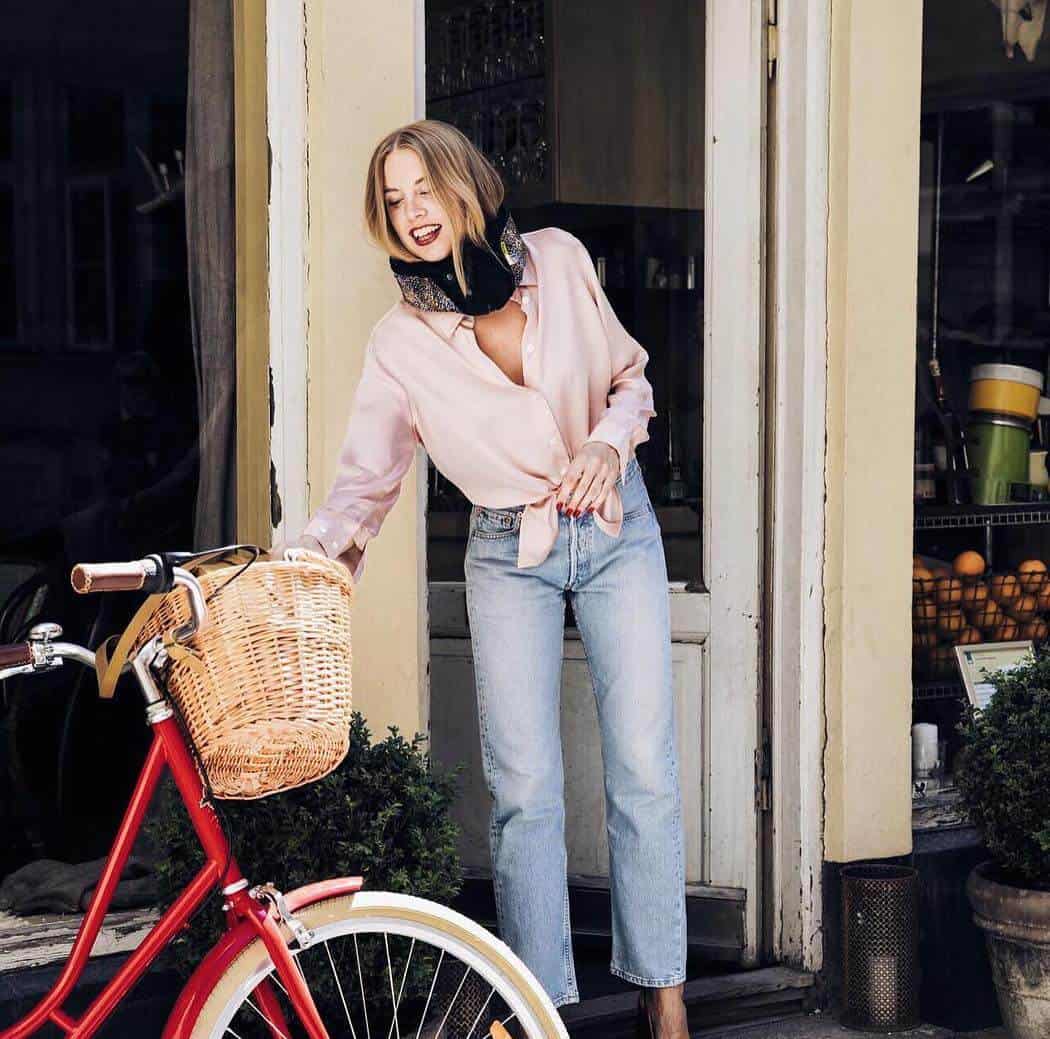 Does it look like a life vest slowly but surely trying to strangle you? Maybe. Does it offer superior protection against bike accidents? Yes. Hövding's wearable airbag for urban cyclists promises improved safety with some improved styling.
The device tracks your movement 200 times per second for any abnormalities during your ride. If something off is detected, like a tumble from your bike– the airbag tucked inside will deploy. However, it won't just go if you bump a curb or brake suddenly. According to Hovding, their algorithms are more advanced than that.
The idea of the fashionable neck-brace is meant to either supplement or replace a regular helmet. Rider's choice. Just be aware that you'll have to overcome the barrier of placing your trust in sensors and algorithms, instead of conventional helmet design.
#2 ICEdot Crash Sensor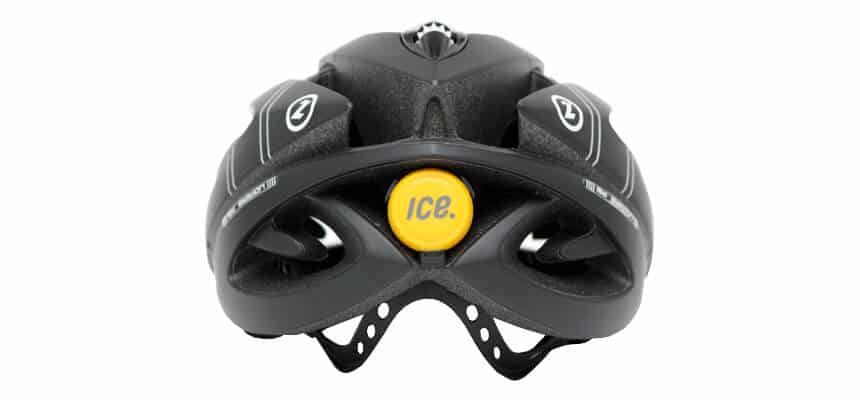 It's like On-Star, but for your bike. The ICEdot can be attached to any existing standard-issue helmet and notify emergency services if it detects an accident. In case it does notice a hard impact the little yellow-dot will contact pre-set emergency profiles and send them your GPS location.
In case you have butterfingers or are little clumsy in general, ICEdot has a countdown before it sends off notifications. Meaning that dropping it or bumping into something won't automatically text your mom you've been in an accident. Panicked phone avoided. Aces.
#3 Livall BH60SE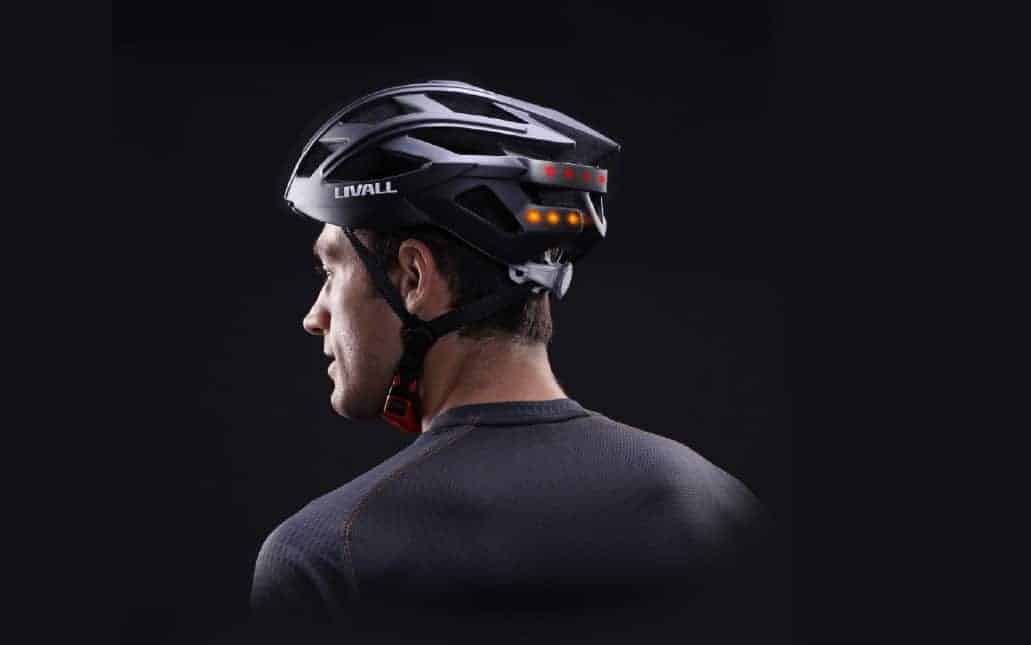 Combine both superior smart-protection with on-the-go audio features and you've got Livall. Providing smart safety features like 14 smart LED lights on the rear of the helmet and three-axis gyroscope also packed inside. Sending alerts to emergency contacts if an accident has automatically been detected by the helmet. A perfect simple package of tech and protection.
Glasses
#4 Garmin Varia Vision
Hey, you. Eyes on the road. Good thing you can stay focused on the road with data from your compatible Garmin Edge being projected on the lens. Simply attach Varia to your sunglasses, pair and go. Displaying metrics like your heart rate, distance, and time. Classic.
If you use this in combination with Garmin's Rearview Radar, you can see if cars are behind you which is especially helpful in crowded cities.
#5 Recon Jet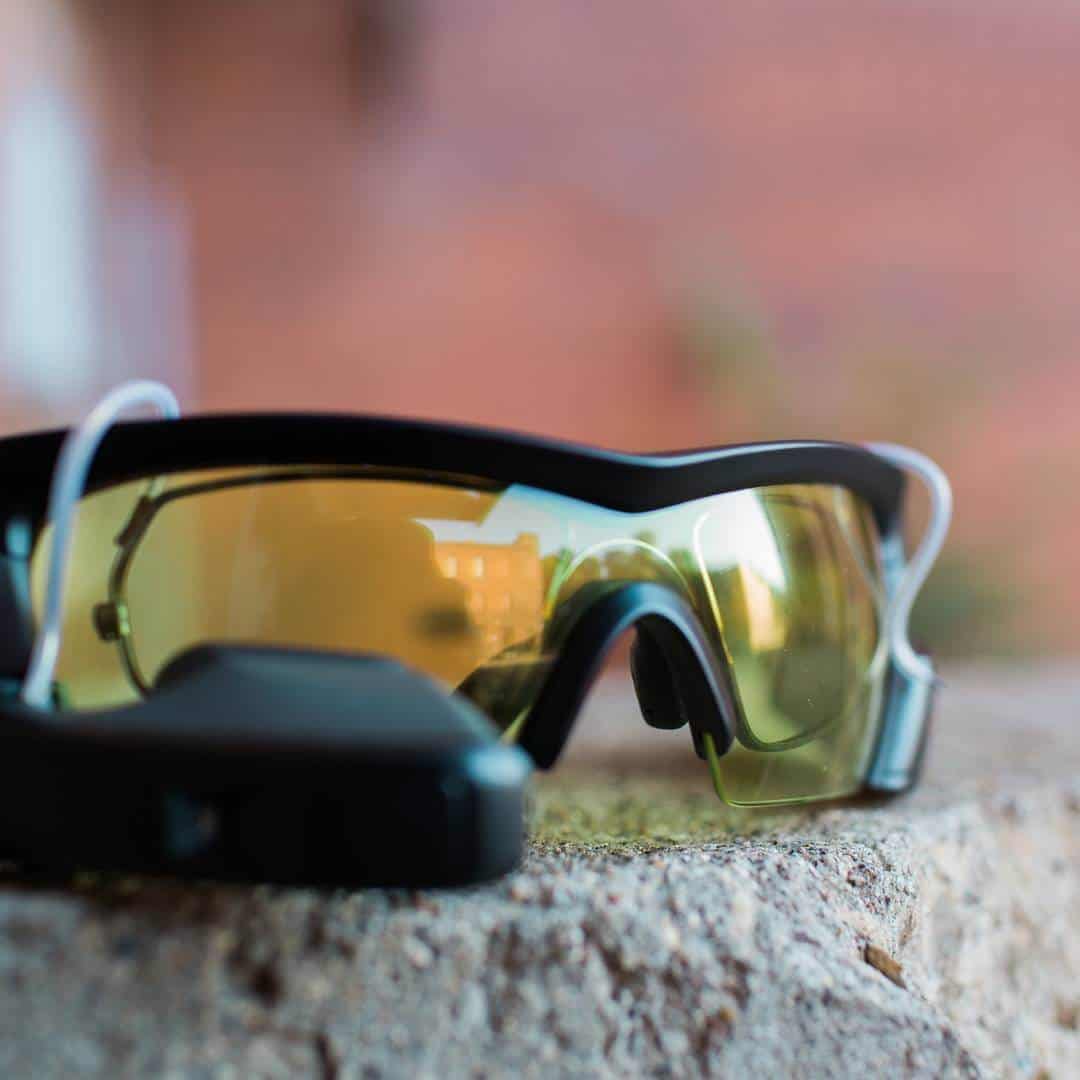 Offering all standard functions of a bike computer but now projected directly to the glasses. Now you can focus on your cycling training. Also you can easily sync the Recon Jet with other sensors. Supporting heart rate sensors and cadence sensors via Bluetooth or ANT+ and displays the information on the head-up display (HUD).
With added features like identifying where your friends are on the trail. Along with a simple double-tap feature to enable video recording and photo capturing.
#6 Oakley Radar Pace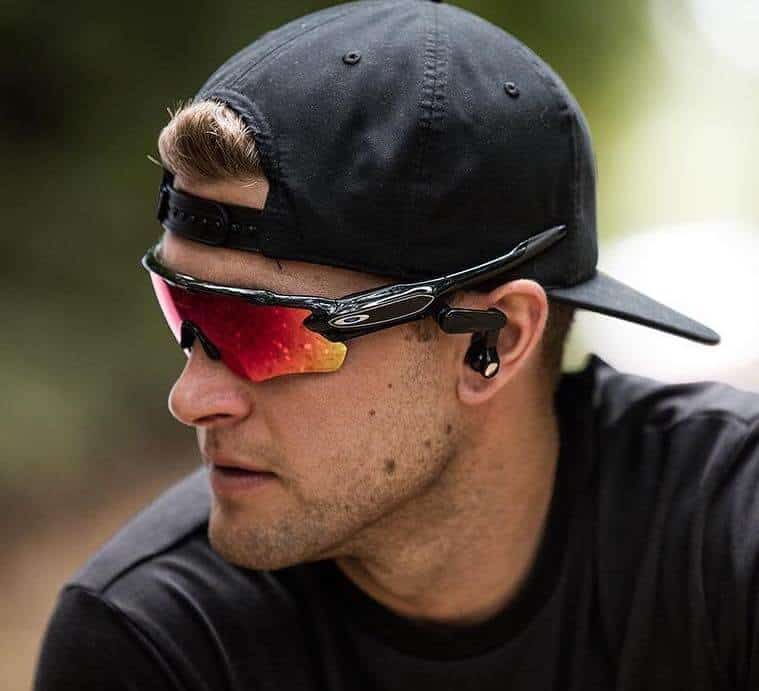 Built in collaboration with Intel, the Oakley Radar Pace glasses include a bunch of sensors, mics, and removable earphones – with all the coaching done via audio
They're designed to train runners and cyclists through training programs, with Intel's Real Speech natural language processing tech guiding you. You can also pair them with speed and cadence sensors via Bluetooth. Read our comprehensive review of Oakley's Radar Pace here.
"Headphone Less" Headphones
#7 Coros Linx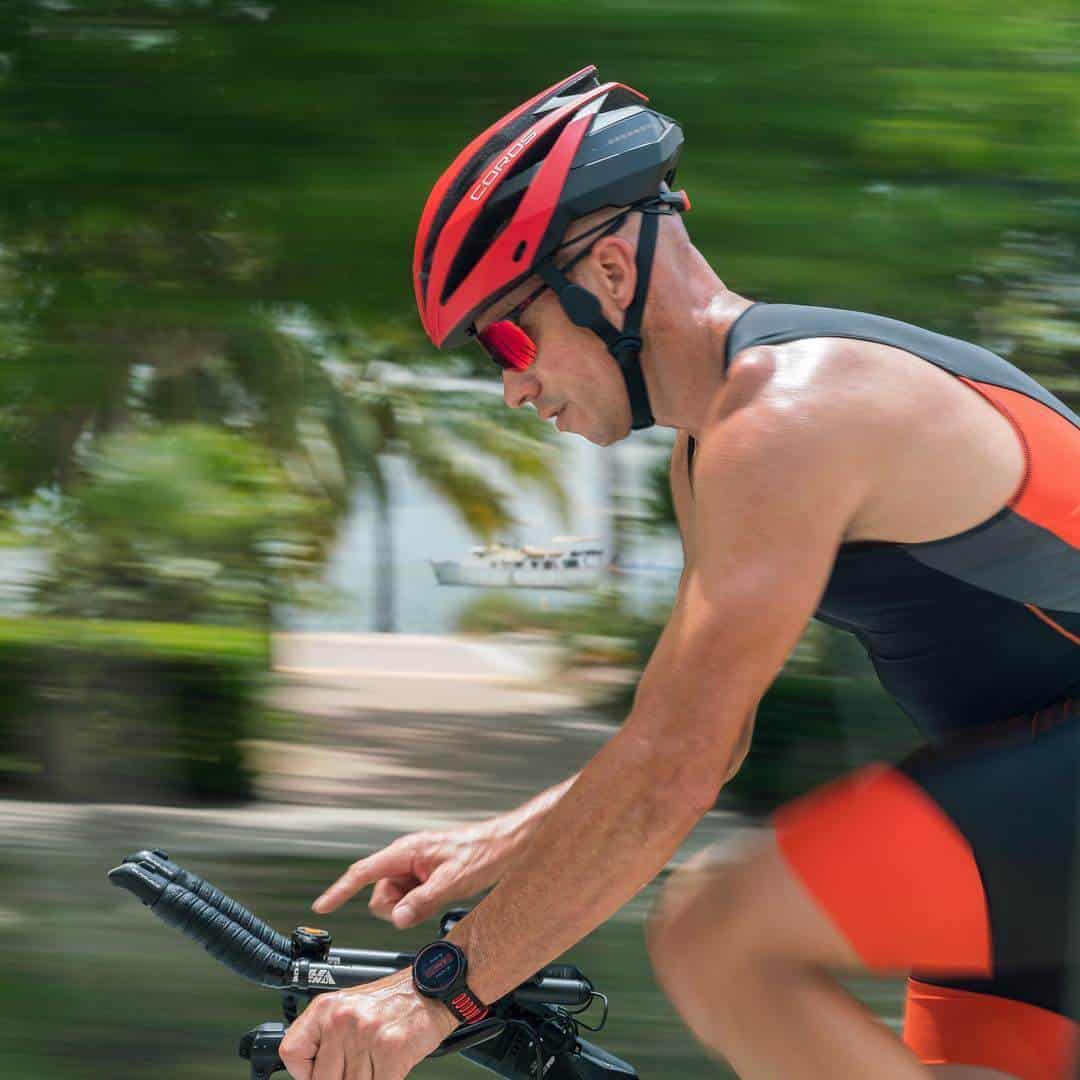 Okay, this one is a bit of a crossover. Offering the best of bone-conduction, distraction-free audio. By allowing through Bluetooth connectivity the ability to ride through playlists and take a phone call too. Also, if you are new to a trail or town you could enable navigation. Completely hands-free.
Along with crash detection tech. Notifying emergency contacts when a major accident is detected. On top of that Coros also provides its own app that allows for GPS tracking and logging rides. A bonus feature is that this set up also includes a handlebar-mounted controller with toggles allowing you to flip through songs or change the volume.
#8 AfterShockz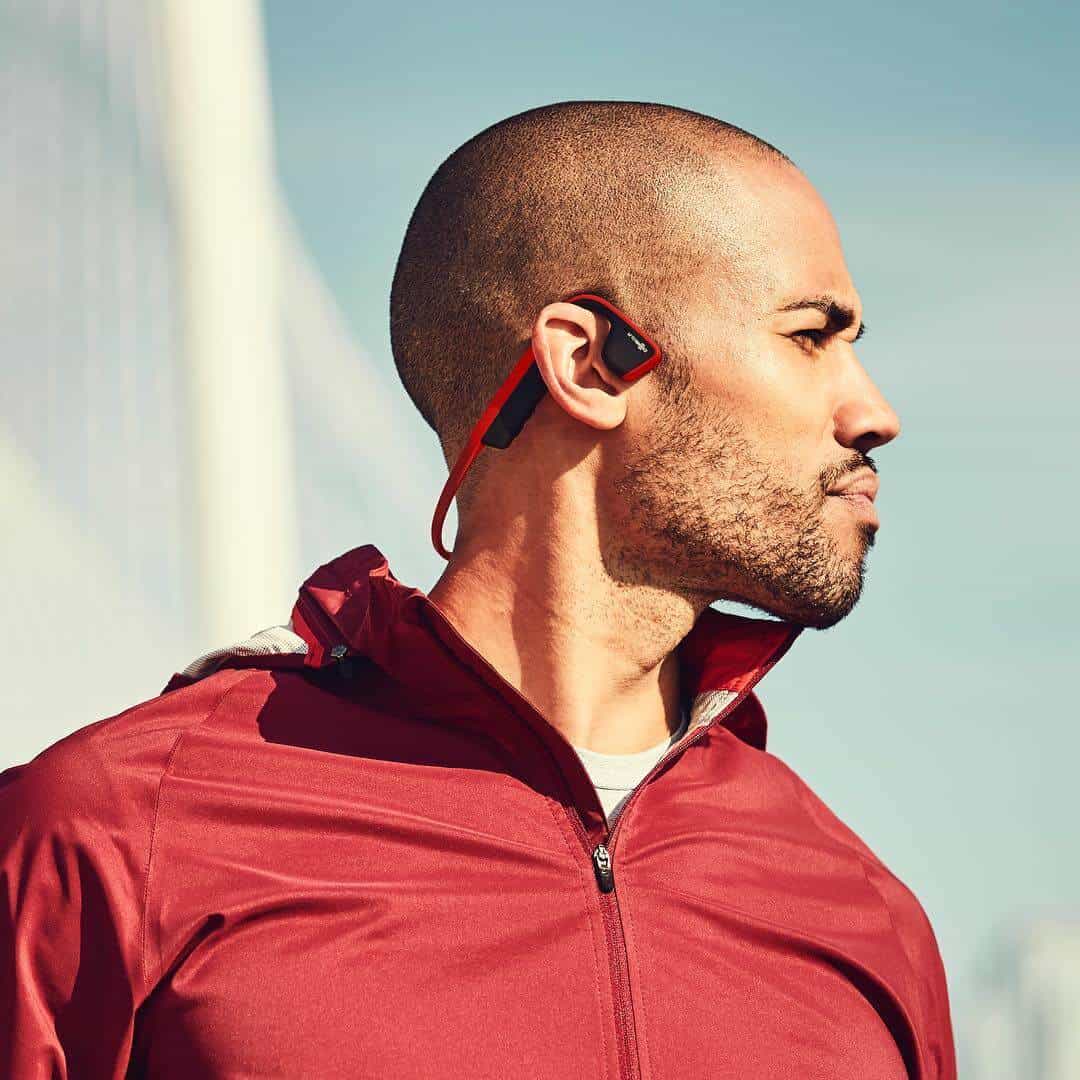 Have a helmet you already love but want to listen to music as you ride? AfterShockz "open-ear" headphones allow you to tune into your music without shutting out the world. Perfect to keep you aware of traffic and other cyclists will out on your route. While cutting down on the bulk factor and using high-grade Titanium there latest version Trekz Air allow the best music quality. Without the weight, wires, or distraction.
Father's day is just around the corner and what better gift to give than some new cycling tech! See something missing from this list? Let us know in the comments 🙂 
Download Our FREE
Spartan Race Training Plan
Our comprehensive training plan provides you with 30-days of exercises right up to race day!