$0-49
1. Bigger Leaner Stronger by Michael Matthews ($9.99)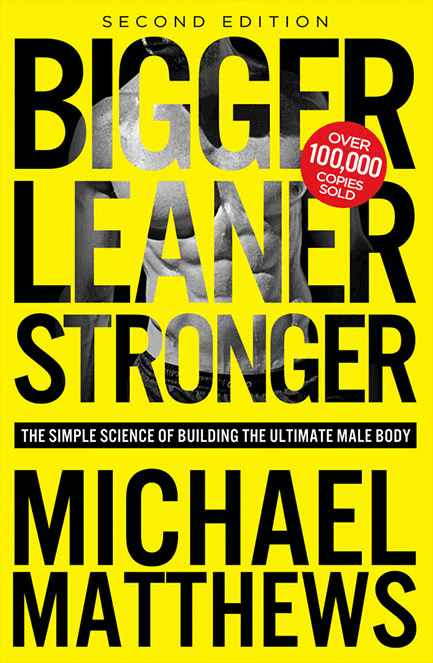 Bigger Leaner Stronger by Mike Matthews is the one book that encompasses great guidelines for both exercise and nutrition if you want to build muscle, lose fat and generally look great and healthy in no time. There are a ton of interesting health and fitness books out there but if you can only buy one, but this one!
 2. Sport Socks (from $10)
3. Hand Gripper ($13.99)
4. TriggerPoint Foam Roller ($25)
 5. Fitbit FitStar Subscription ($39) 
The Fitbit Fitstar app for iOS and Android is a great way to keep motivated and workout HIIT bodyweight workouts at home. This is great for anyone who wants to lose weight or become a little bit stronger and doesn't have the time to go to the gym. The Fitter app offers anything from short 7 minute workouts to longer 30 minute ones.
 6. DEXA/DXA scan (from $45)
$50-99
7. Everlast Heavy Bag Kit (from $55)
8. Gap Fit Women's Motion Leggings ($69)
9. Rogue Gym Pack ($75)
10. Under Armour Men's ColdGear® Infrared Run Lite Jacket ($75-99)
The Under Armour ColdGear Infrared Run Jacket is the ideal running jacket for colder climates. The jacket is wind proof and comes with a  thermo-conductive inner coating that will protect its wearer from cold winter chills despite its ultra low weight.
11. Sophia Jump Rope ($79 pre-order)
The Sophia Jump Rope is a Kickstarter backed fitness gadget that is due to be released by 2016. Skipping rope is definitely one of the best all-body cardio workouts that you can do and allows you to burn more energy than with many other exercises such as running. The best of it is that you can easily do it at home. Sophia adds a smart twist to it and allows you to log your jump rope workouts and improve your velocity and count of your jumps.
12. JLab Epic Bluetooth 4.0 ($99)
The JLab Epic Bluetooth earphones are hands-down the best sports earphones you can buy for anyone active. They are not only sweat but also IPX4 waterproof and come with top of the line battery life of over 10 hours.
$100+
13. ClassPass ($119+)
If you are looking for something more extravagant, you may want to check out ClassPass. For $119 you get to join classes such as Yoga, Kickboxing, Pilates, Bootcamps, TRX classes and many more at health clubs in your area. There is surely something in there for anyone.
14. Fitbit HR ($119-149)
The Fitbit HR is arguably the best fitness tracker for less than $200 that you can buy. It's not only the most accurate step tracker but also hooks up with Fitbit's popular social ecosystem. Aside from step tracking the Fitbit HR also tracks your resting/active heart rate and displays all of it on a legible screen.
15. Garmin Vivoactive ($169-$249) 
The Garmin Vivoactive is a combination fitness & smart watch. It's perfect for your friend or family member who is really into running, golfing, swimming or biking. The watch features an integrated GPS sensor that allows accurate distance tracking for all your favorite sports.
16. TrekDesk Treadmill Desk ($499)

17. Adventure Vacation