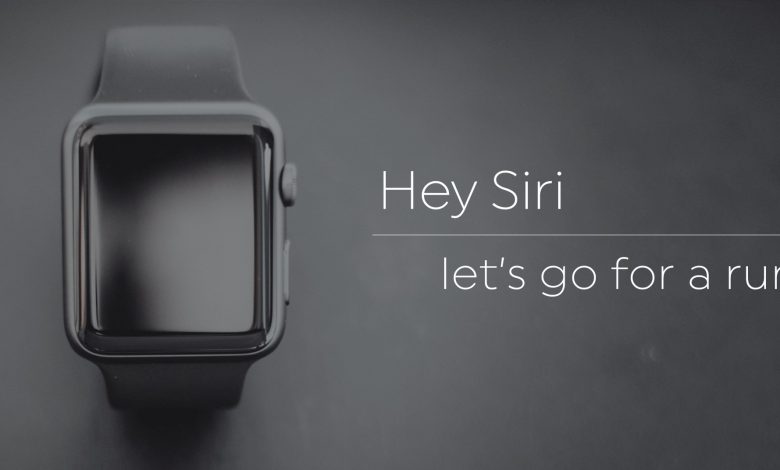 The Apple Watch has a host of capabilities, but one of the most exciting for the fitness community is it's running application. However, just like with fitness apps for your phone there are a ton to choose from for Apple Watch. So here is a break-down of some of the best apps to get you running, while leaving that phone at home.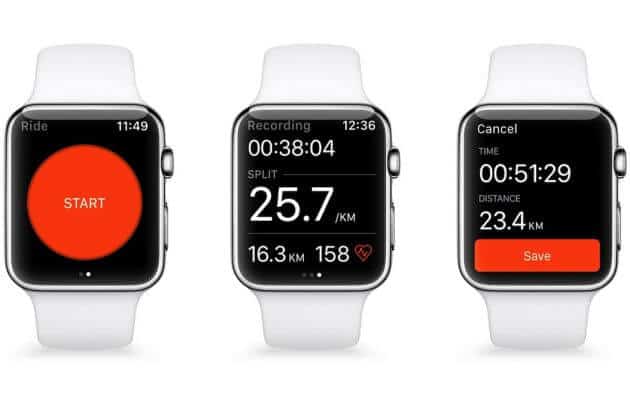 Best Running App For Runners…Like A Running Community 
If you love the social and competition aspects of running, Strava is the app for you. It allows you to compare times with other members of the Strava community or with your own group of friends to boost your motivation. You can set up group challenges, such as fastest 5K or most miles in a set period of time, to keep each other going.
While recording, the app shows the distance you've traveled, how long you've run for, your average pace (in kilometers or miles per hour), and your current heart rate. In other words, it provides pretty much everything you need! When you're finished, you can also save your session. Not running today? Strava also allows you to switch to a different sport if you want to record other activities. You can even explore challenges and run anywhere with the new virtual races feature.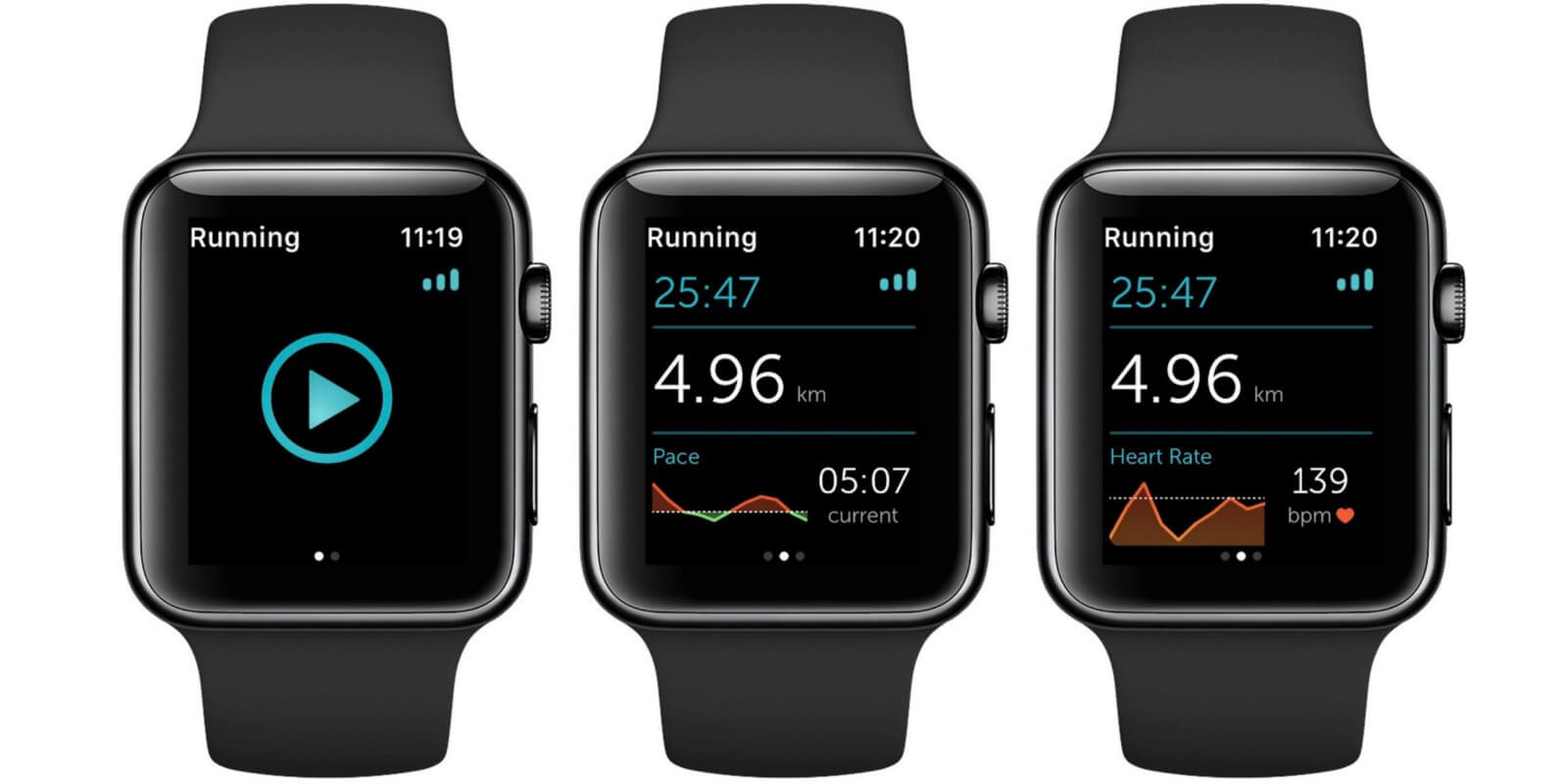 Best Running App For Runners…Who Want To Customize Their Stats
Runkeeper is able to internally generate its own map using the watch GPS, which helps with tracking your location and progress and, after a period of "teaching," doesn't even require you to run with your iPhone. The app also comes with some nice customization features; the run screen shows the elapsed time at the top, but you can alter the middle and lower portions to show distance, current pace, average pace, average heart rate, and a slew of other metrics in whichever order you prefer. The ability to customize the run screen is a great feature we wish more fitness apps provided, one that's ideal for runners who know just what they want to focus on.
Run data is incorporated with the Apple Activity app and also syncs up to the Runkeeper website. The iOS Runkeeper app shows your splits, pace chart, heart rate chart, and stride rate chart so there is more data being captured than shown on the website.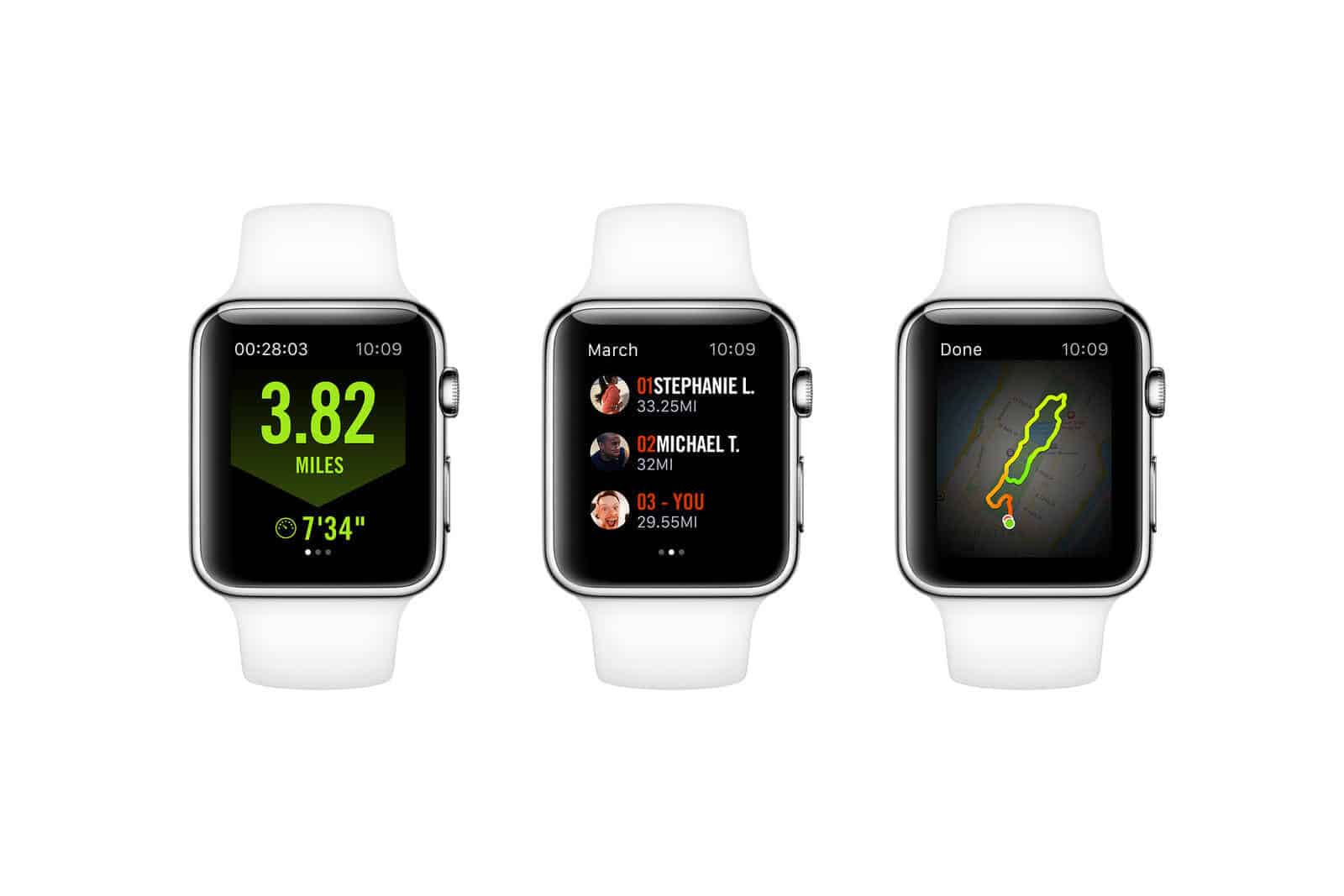 Best for Runners…Who Are Looking for Extra Motivation
You can connect to Apple Music or Spotify to access curated playlists that are specific for your runs. If you're a social runner, you'll love the opportunities to compete with friends and cheer each other on during runs. Nike+ Run Club is perfect for runners with Apple Watches who want stats and feedback during their runs, but don't want to carry a smartphone.
The Match Your Last Run feature will definitely appeal to the go further, run harder mentality that you get a lot from Nike. You also get heart rate, duration, and distance and you can rotate the watch crown to flick between pace and distance stats during a run. Nike+ Run Club works with both Apple's Health app and Activity app on iPhone. You can see your workout history and details about each run in the Activity app, although route maps are only visible in the NRC app. If you log a run from Apple Watch with Apple's Workouts app, the route map appears in Apple's Activity app.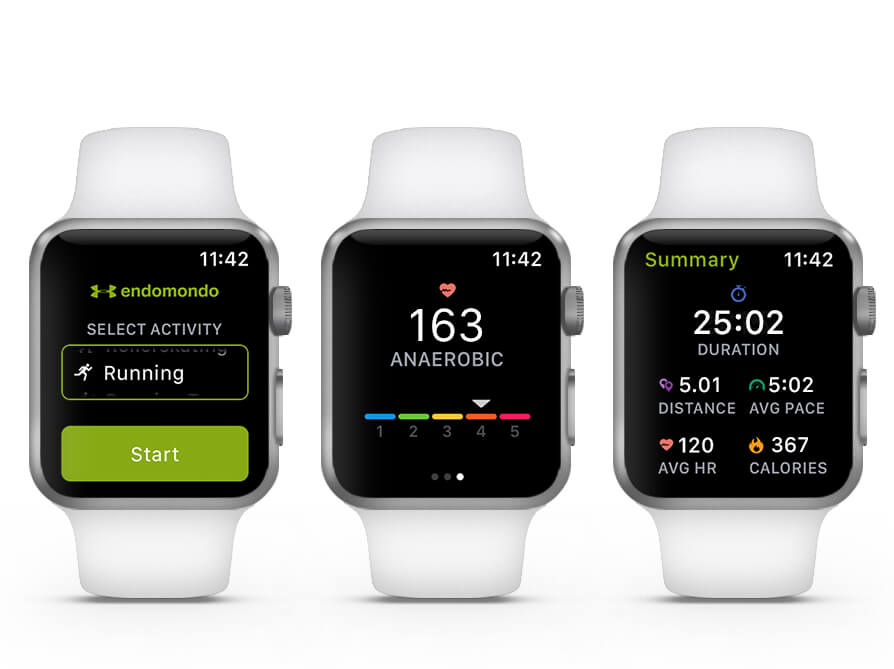 Best Running App for Runners…Prefer Simplicity & Stats
Once you're running, the first of three main in-run screens displays duration, distance, current pace, and HR. One swipe left provides more detailed pace stats, and a second swipe displays your current BPM and break down of how long you've spent in each of the five heart rate zones. What you get here is GPS and heart rate tracking stripped back to the basics – but it's still one of the stronger apps for the Apple Watch.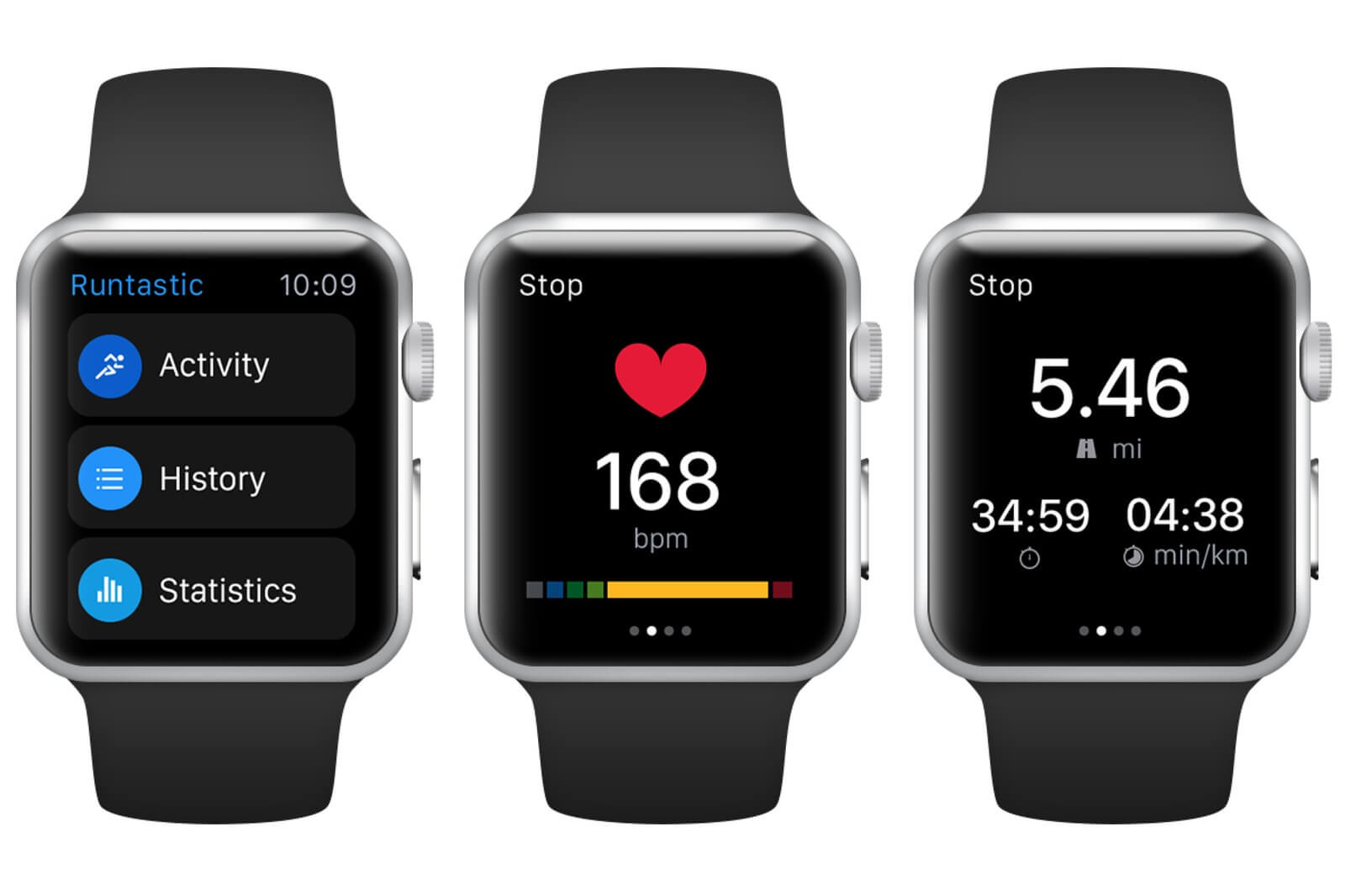 Best Running App for Runners…Training For A Marathon 
Reach your goals in your next marathon with this app that tracks all your runs and offers training plans for marathons and other races. You can save all your routes and stats, so you can stay motivated by trying to beat your personal records. Once you've finished your run, post your stats to Facebook or Twitter right from the app.
The app will also sync with your exercise ring goals, and you can start any Runtastic activity directly on the Apple Watch. Runtastic offers a premium membership that costs $10 per month or $50 per year. The membership gives you access to advanced stats, no ads, nutrition information and more.
6.) Apple Workout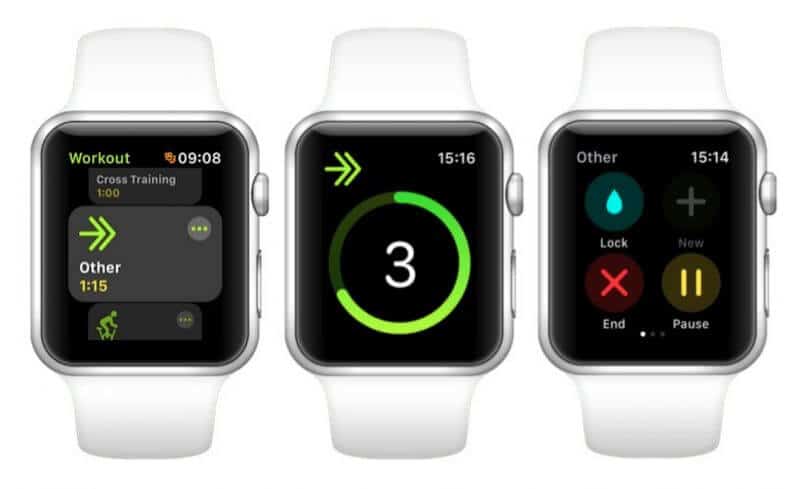 Best Running App for Runners… Who Want To Utilize Their Smart Watch
You can start a host of workouts from the Workout app, and there are modes for Indoor and Outdoor run. And you get plenty of data displayed on the watch itself, as well – which can be edited in the Apple Watch companion app. You can also use your iPhone to choose to display distance, current pace, heart rate, duration, average pace, active calories or total calories. Plue, you can dictate the order in which they're displayed, and also select between a single and multiple metric view.
You're given one screen showcasing your stats, while a swipe to the left makes it easy to switch your tunes up and a quick right swipe can pause or end proceedings. The post-run stats screen is fairly comprehensive with distance, time, active calories, overall calories, average pace, and average heart rate. 
Final Thoughts 
With each runner's preference being different it's hard to pinpoint just one app that will cover every base. Although, we hope that our little run-down gave you a good idea which app would be best for you! I personally use the Nike+ Run Club and absolutely love the seamless integration of Spotify and how quickly it loads new content. However, I have running buddies who swear by Strava and thrive off that community. So, we hope we've set you off in the right direction and drop us a comment down below if missed a running you swear-by, we'd love to hear from you!