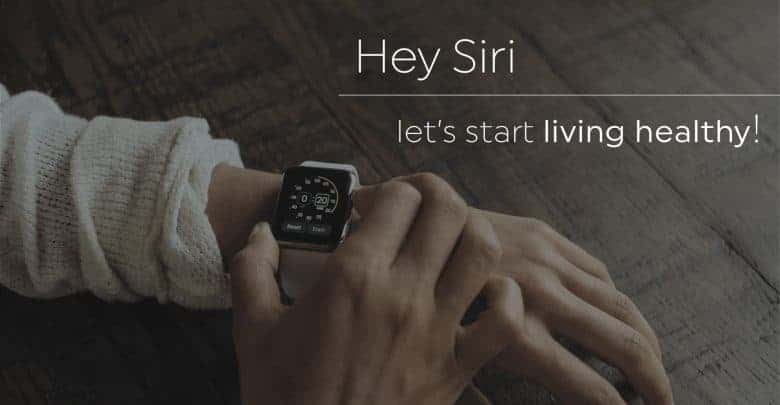 Health and fitness is all about long term and sustainable goals supported by daily habits. So what better way to support your healthy lifestyle than by having a handy helper that you already wear every day. We've gathered up the best of what the App Store has to offer in health and fitness. From the gym enthusiast to the yogi to the heart health conscious, you'll find an Apple Watch App for that.  
How Technology Can Help Improve Your Sleep Quality 
Apple Watch Health App For Healthy Eating – Lifesum
The Apple Watch app that comes with this diet and nutrition tracker is one of the most comprehensive we've seen for the wearable: You can view detailed readings of your carbs, protein, and fat intake for the day; scroll back through your meal records; and log water intake without unlocking your phone. In fact, the app is so impressive that Apple included a demo of it during the launch of the Apple Watch Series 4.
Lifesum offers most of its features for free. However, if you go for the $3 monthly subscription, you'll receive additional nutrition advice and diet recommendations, personalized for you and your diet goals.
If you're aiming to eat better, a food diary can help you monitor your calorie intake. Looking for a digital version of this tool? Lifesum lets you track your eating and drinking from your phone or your wrist.
Apple Watch Health App For Weight Lifting – SmartGym
If you're into your weight lifting and have a hard time keeping track of your sets and rep range from the comfort of your wrist, SmartGym is a great resistance training programming tool.
Mimicking the format of a training schedule that real PTs would use, the app keeps all your records in one place, ensuring routines, history and even body measurements are kept track of, and thus replacing the need to take your notepad to the gym floor.
This Apple Watch version of the app, however, means you can leave your phone in the gym locker while you work out. You might also find (like I did), that the removal of this distraction is a very beneficial one.
Apple Watch Health App For Calorie Counting – MyFitnessPal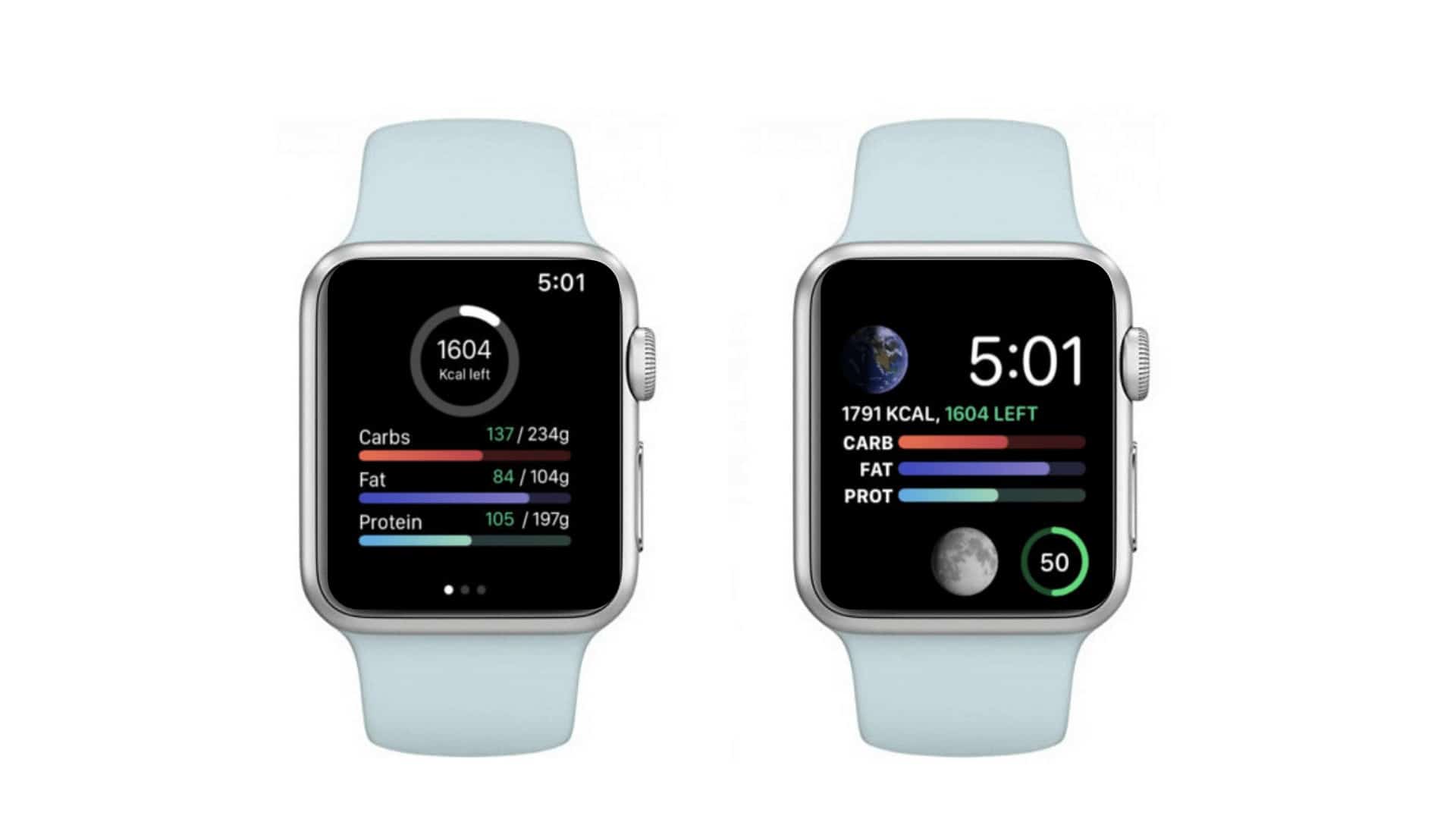 If Lifesum doesn't suit you, try a different digital food diary. MyFitnessPal is one of the most popular diet-tracking apps on any platform, but we particularly like its Apple Watch integration. Like the phone version, it lets you log your food and water intake as quickly and intuitively as possible.
Through your phone or your wearable, MyFitnessPal lets you see how many calories you've consumed and compares that total to the amount you've burned through exercise. The app can even break down your nutrient intake into carbohydrates, fat, protein, and so on. A quick glance at your wrist can thus give you a detailed look at your diet for the day.
Due to its popularity, MyFitnessPal comes with a number of third-party apps and services that can connect to it, including the Apple Health app and the Endomondo fitness platform. However, some of these integrations, as well as features like detailed food analysis and data export, require a $10/month premium subscription.
Apple Watch Health App For Personal Wellness – Lark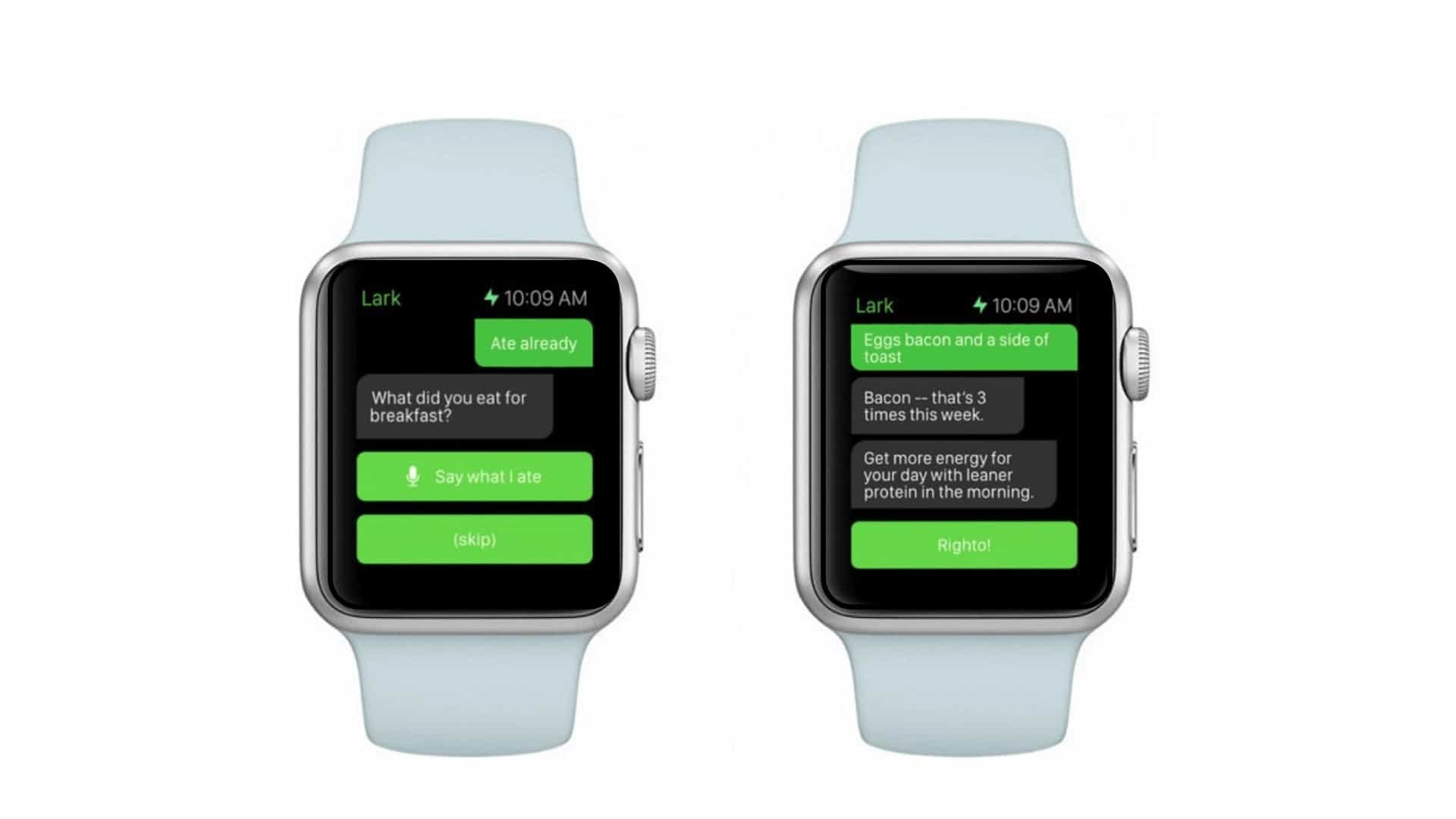 The "personal weight loss coach" for your phone is now at your beck and call right on your wrist. Let Siri know what you had for breakfast, and get instant feedback. Plus, get texts about your progress and more. 
Apple Watch Health App For Smart Training – Gymaholic
I'll give you three guess as to who this app is for. Gymaholic employs augmented reality (AR) to show you how to perform various strength training exercises to help you execute proper form and sculpt those guns. When you look at your Apple Watch through your iPhone's camera, you'll see a little 3D-animated dude doing the exercise in question, so you can watch and learn.
Gymaholic is also great for tracking all the other metrics that go along with physical fitness, like heart rate, calories burned, how much weight you lifted, and much more. If you want to keep track of your strength and its effect on your progress, Gymaholic is the best app for you.
Apple Watch Health App For Healthy Habits – Streaks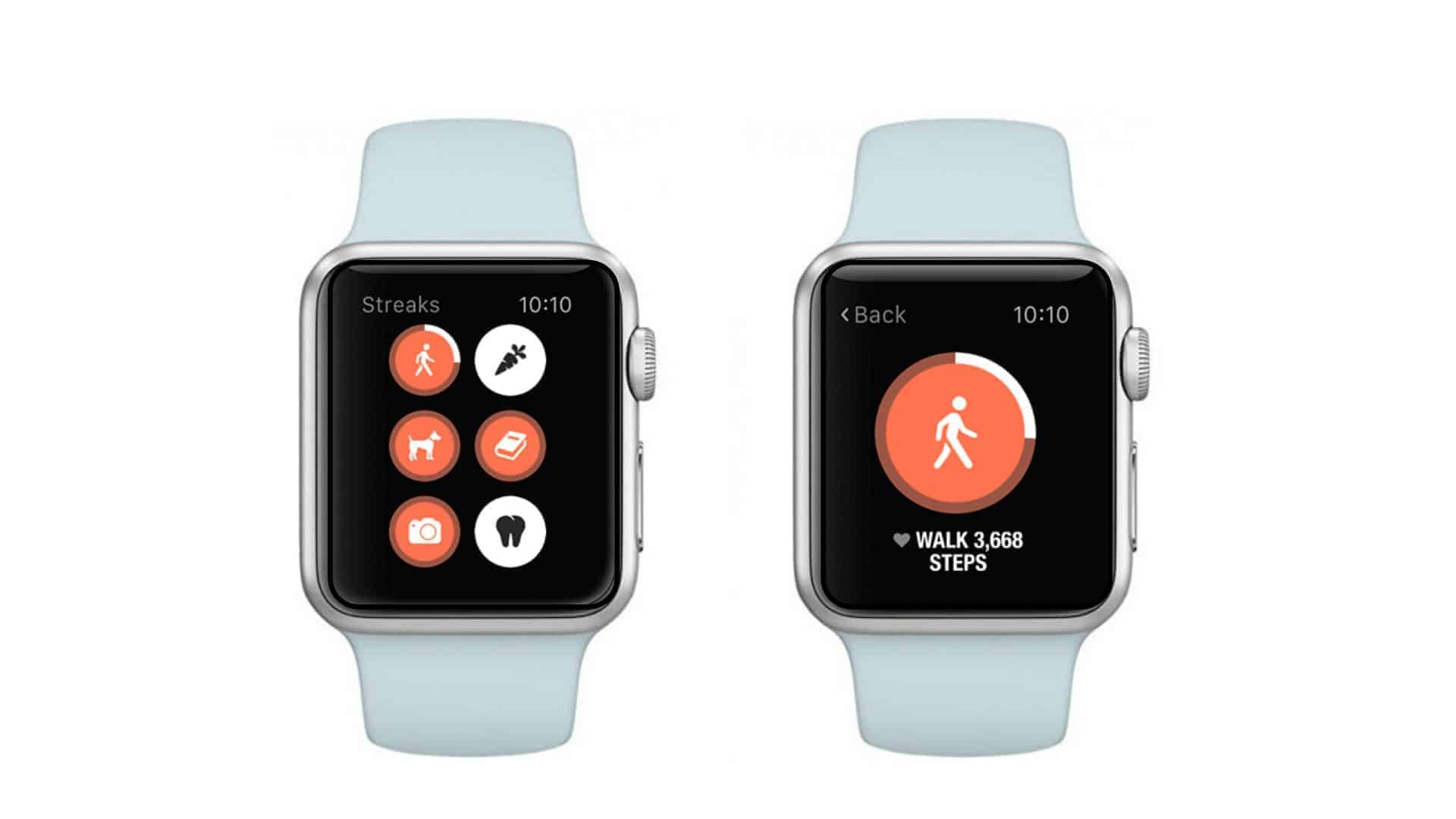 Streaks bills itself as a to-do list that helps you form good habits. In other words, you decide on something you want to do regularly—sweating through a certain number of push ups, drinking eight glasses of water, and so on—and the app makes sure you remember to perform your task day after day. You can specify 12 different tasks to track, then customize each of these goals with colors and icons, which encourage you to keep your streak going. For more motivation, the app provides statistics that show how well your willpower lasts over time.
If you'd prefer to leave your phone unlocked, the Apple Watch companion app lets you log habits or view streaks from your wrist. The developers also offer a special Streaks watch face that clearly displays the daily tasks you still have to check off your list.
Although this app isn't free, you only have to pay a one-time fee instead of shelling out for a monthly or annual subscription.
Apple Watch Health App For Healthy Recipes – Green Kitchen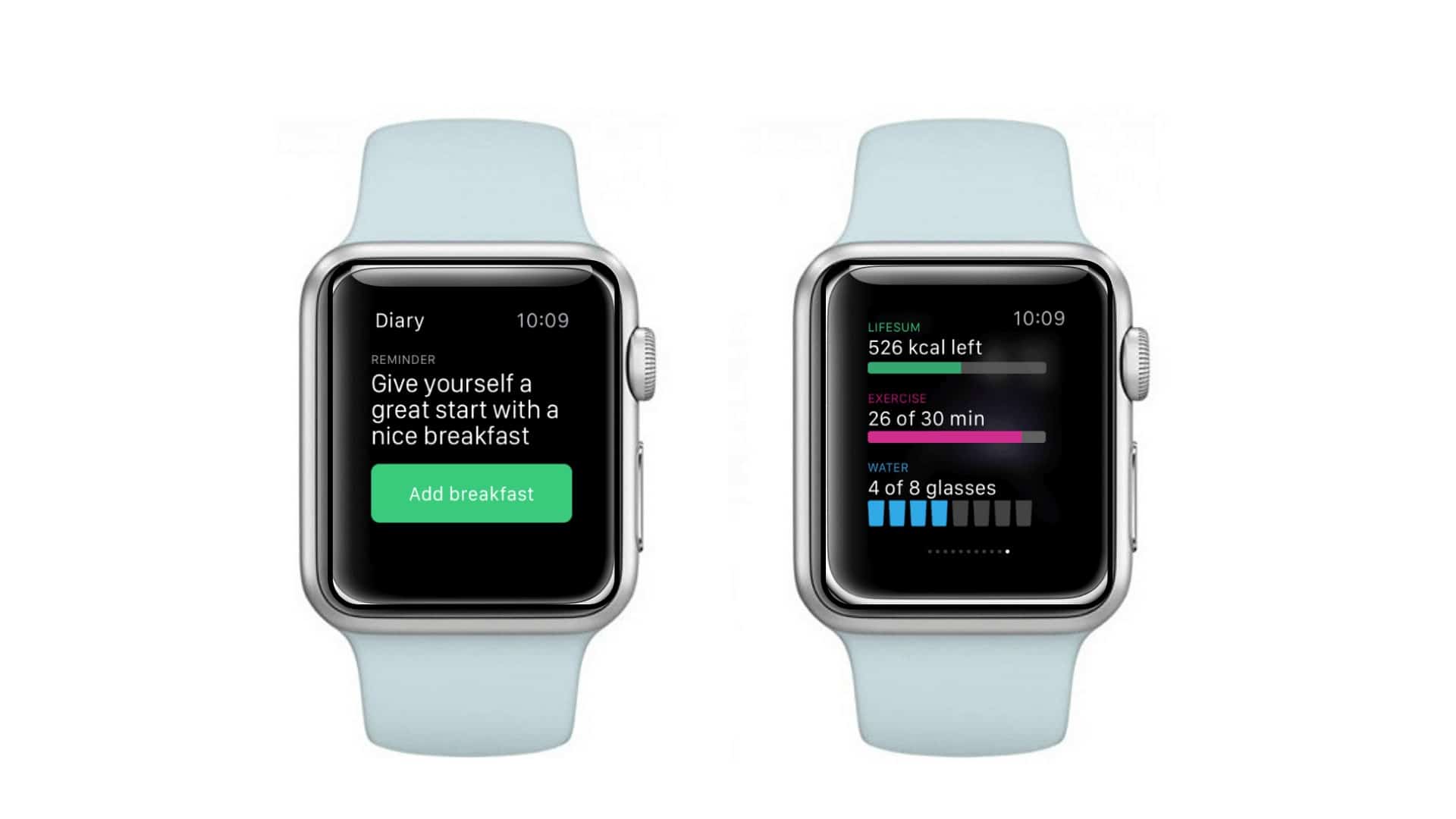 This app adds dozens of healthy recipes and the step-by-step instructions to make them with a tap on the screen. The app includes a timer within the Watch to notify you when to take certain items out of the oven.
Apple Watch Health App For Meditation – Headspace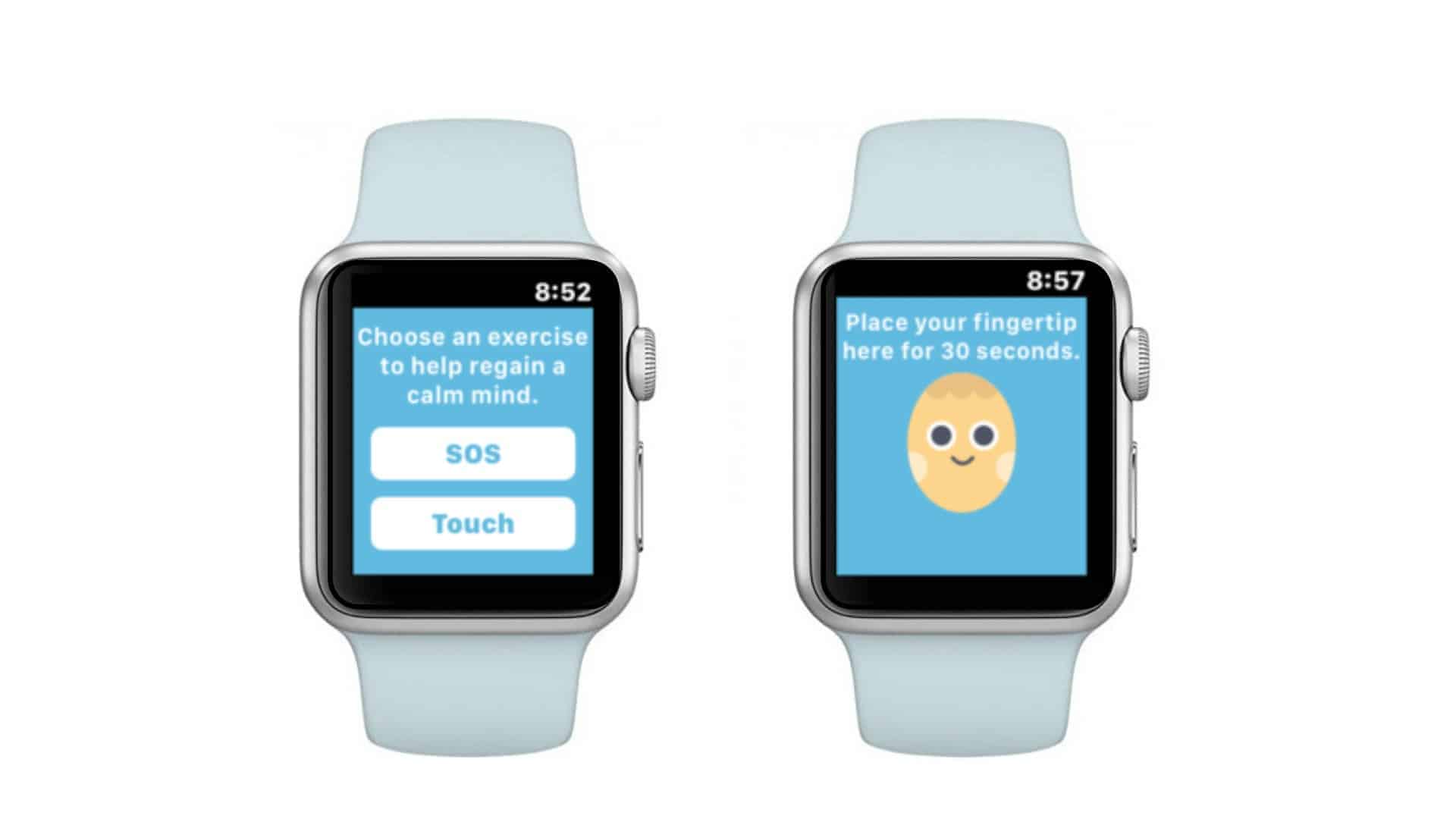 Headspace offers a gentle introduction to a concept of meditation, whether your a newbie or a seasoned zen head.
However, the really great thing about the smartwatch app is that it eases you into the practice. It starts you off on a free Take10 program, which gives you the chance to meditate for just 10 minutes a day over 10 days.
Apple Watch Health App For Getting In Shape – Carrot Fit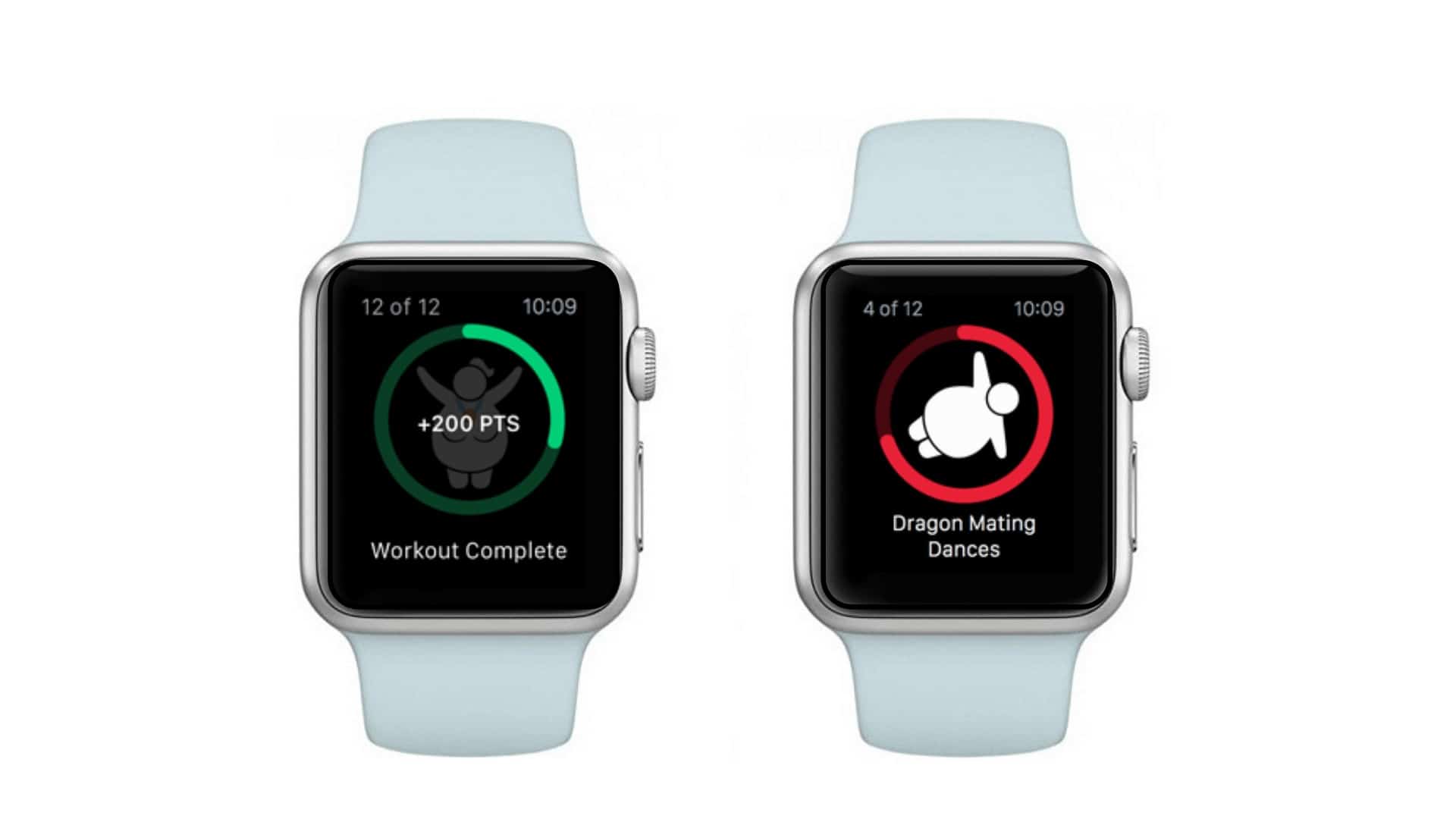 Carrot Fit is the hilarious fitness app that doesn't care about your damn feelings. It knows two things: you're out of shape, and it's going to get you into shape — whether you like it or not. You'll be threatened, inspired, ridiculed, and bribed into becoming the fittest you can be.
Carrot Fit is perfect for folks who just think they don't have enough time to work out, with its "7 Minutes in Hell Workout," which condenses a big workout program into a 7-minute barn burner that's riddled with pop culture references and sardonic humor. It's a routine that can be performed anywhere, with no equipment, so Carrot Fit won't take any excuses. If you work out hard enough and appease Carrot, she'll reward you with app upgrades, cat facts, and more funny incentives. Carrot Fit syncs with Apple Health, so you'll be able to keep track of all of your weight data wherever you go.
If you need some motivation or you need to have your ass whipped into shape by a sarcastic AI, then Carrot Fit is for you.
Apple Watch Health App For Your Morning Yoga – Pocket Yoga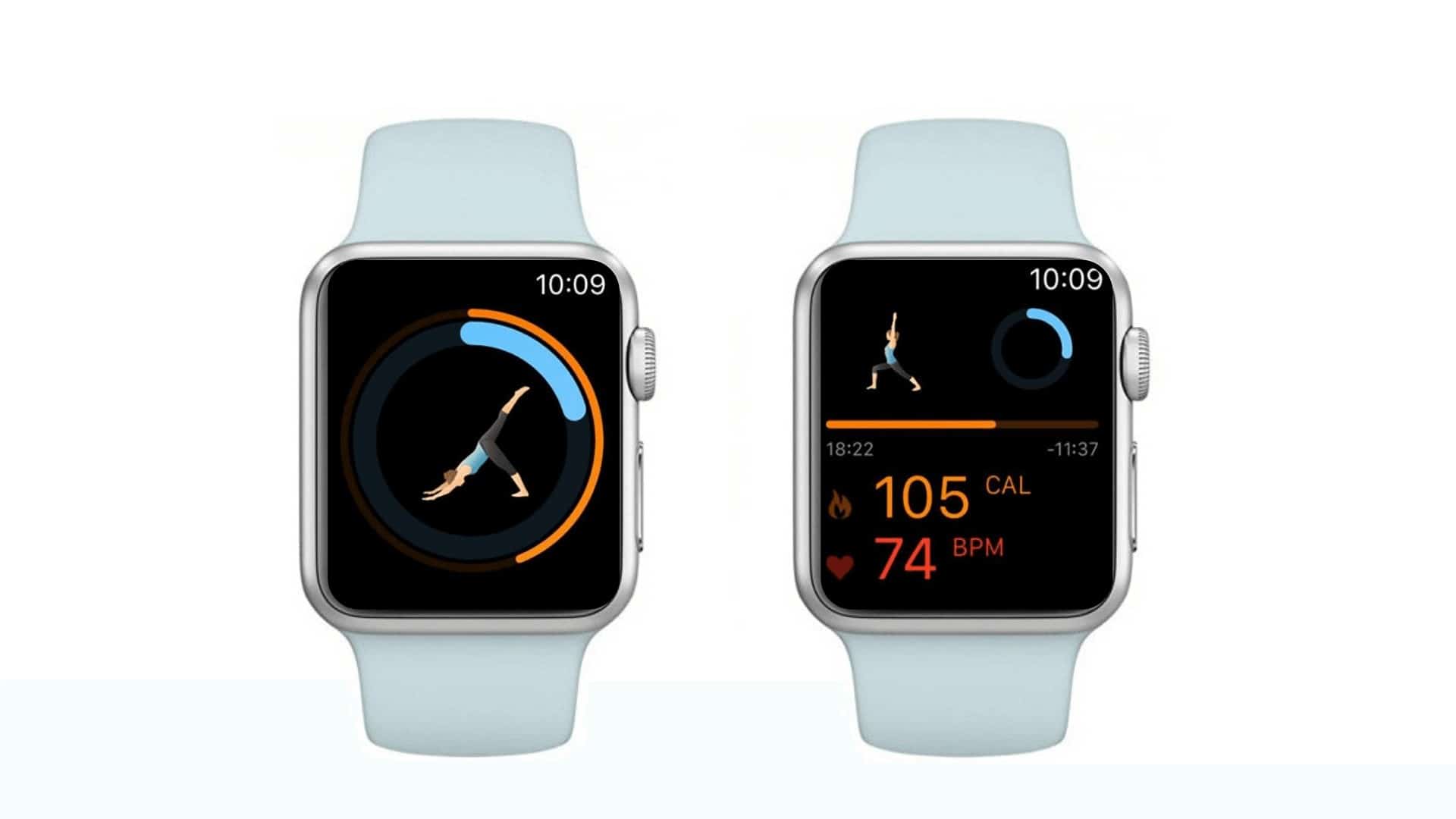 This Apple Watch yoga app is teaching-focused and has more than 200 pose images, so you can keep up with your practice at your own pace and in the comforts of your own home. It allows you to view current pose, time remaining, and other useful info on your smartwatch.
Apple Watch Health App For Hitting The Slopes – SkiLynx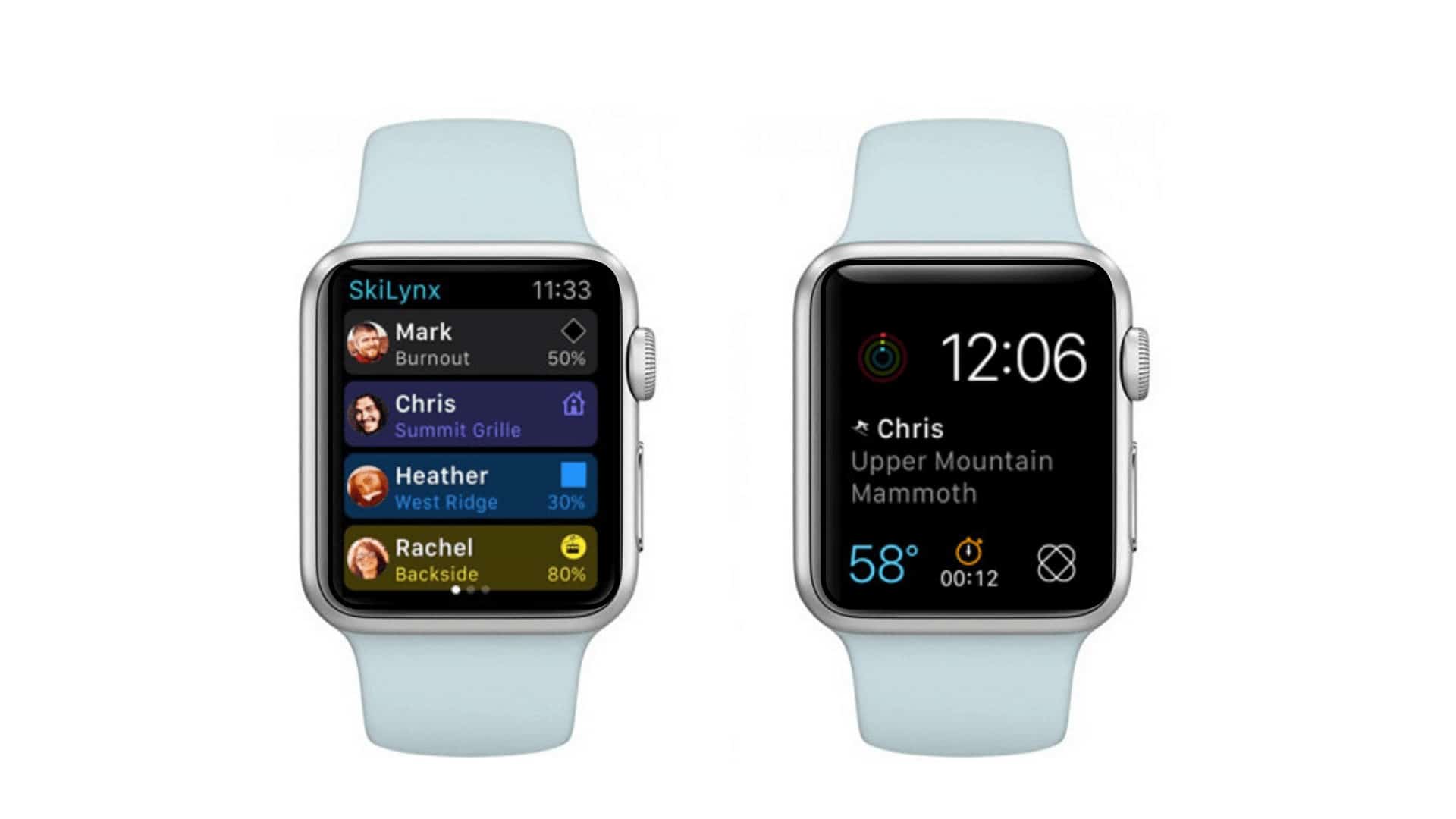 Hitting the slopes this season? Now you can pinpoint exactly where on a particular run or lift you—and others in your group—are in real time. Simply use the hastag "Meet me #Here" and the app automatically identifies where you are and changes the message to "Meet me at KT-22," for example. The app also tracks miles skied.
Apple Watch Health App For Your Heart's Health – Hello Heart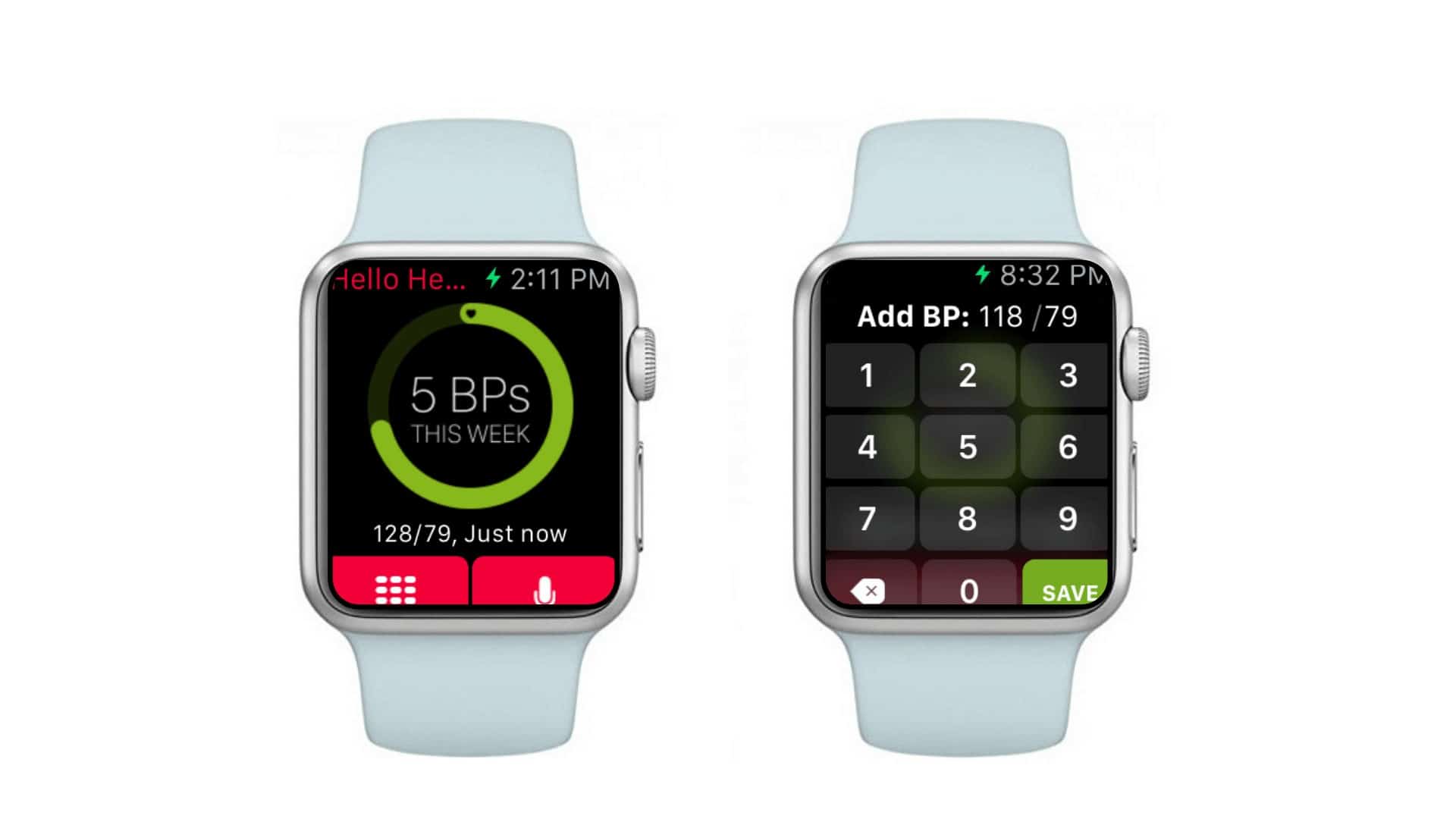 This is a blood pressure monitor and heart health companion app. This is a good one for the Watch as it can record and upload vital signs right from your wrist. More than 100 million Americans have some type of a heart condition. This app could make it easy for them to monitor those conditions in real-time, rather than having to go into a doctor's office or pharmacy to get that information.