Fitness & Health Technology
Weekly Feature: the New Fitbit Ionic – Fitbit's Answer to the Apple Watch
All its features and why we love it.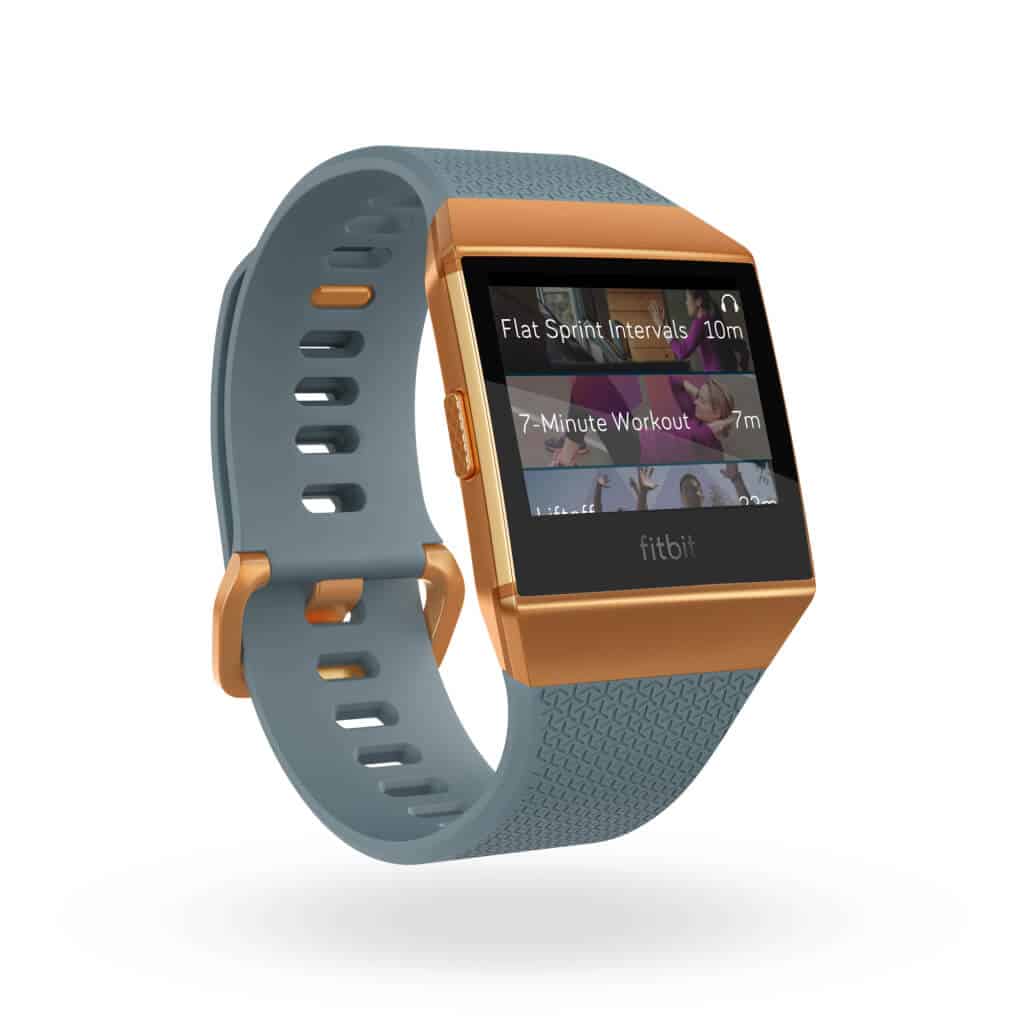 Every week our team picks a new and exciting fitness tech product or app that we recommend to readers of the Shape blog. We have used some of these products ourselves and the other products we feature, we are very excited to try.
This week we are featuring Fitbit's newest product and potentially, their saving grace.
(P.S. this blog post may be a hint for a future Shape event).
Fitbit is fighting back after struggling earlier in the year, with the release of their first smartwatch. The Fitbit Ionic is the company's call to arms against Apple. After a near 2 year absence, Apple regained the title of the largest wearable vendor in the first quarter of 2017 and this new smartwatch is Fitbit's response.
Why We Love It
The Fitbit Ionic is packed with features. Some of our favorites include:
Onboard Personal Coaching
The personal coaching feature of the Fitbit Ionic is known as "Fitbit Coach" and is a subscription-based add-on. You can select bodyweight workouts from 7 – 60 minutes and tune in to Fitbit radio, which has a choice of 7 stations. You are also able to choose from multiple trainers and select different experience levels.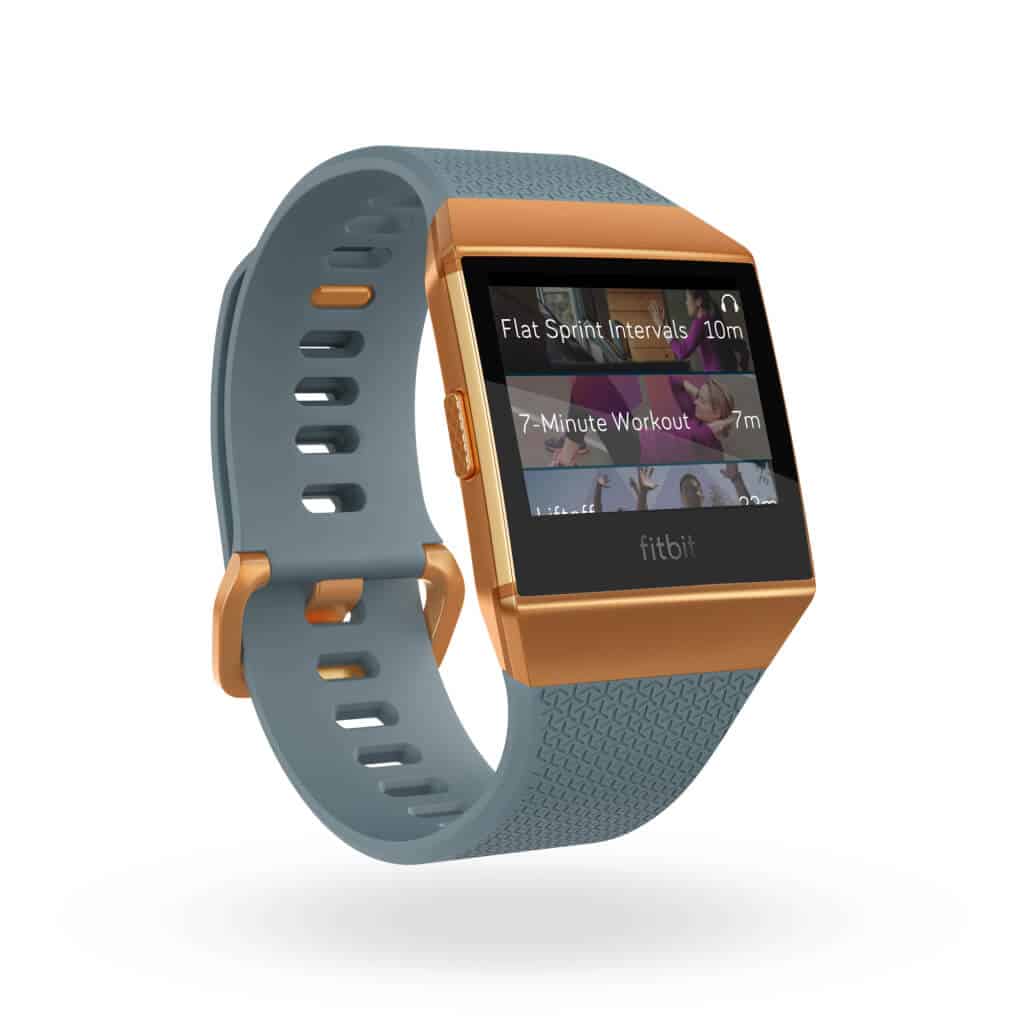 Choose indoor or outdoor workouts and receive audio coaching as you sprint, run, walk or jog. The Fitbit Ionic provides you with personalized workouts that play on screen and guide you step by step.
You can also give each work out feedback and the Ionic will learn and adapt accordingly and present you with more relevant workouts next time.
GPS + Multi-Sport mode
Multi-Sports modes allow you to choose from an array of exercise types, including weight training, running and riding and you can track key stats such as pace and distance using Hike, Run or Bike mode.
Upon finishing your workout you will get a summary showing you the map of your route, elevation gain, split times and more.
An editor for Engadget tried out an early stage Fitbit Ionic and was pleasantly surprised by the accuracy of the new wearable when tracking the lengths he swam in a pool.
SmartTrack
SmartTrack claims to automatically recognize and record your workout. Whether this is, on the Elliptical, playing Basketball or Tennis. Receive statistics such as how long you were active and details about your heart rate zones.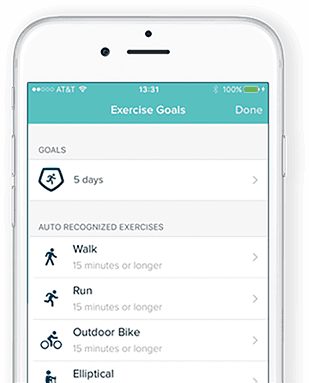 SmartTrack will recognize activities when you have been active for more than 15 minutes, however, you can alter this from 10 – 90 minutes.
SmartTrack also tracks your time in the pool. It can tell you the number of calories you have burnt, the number of completed lengths and give you information on your stroke style.
Guided breathing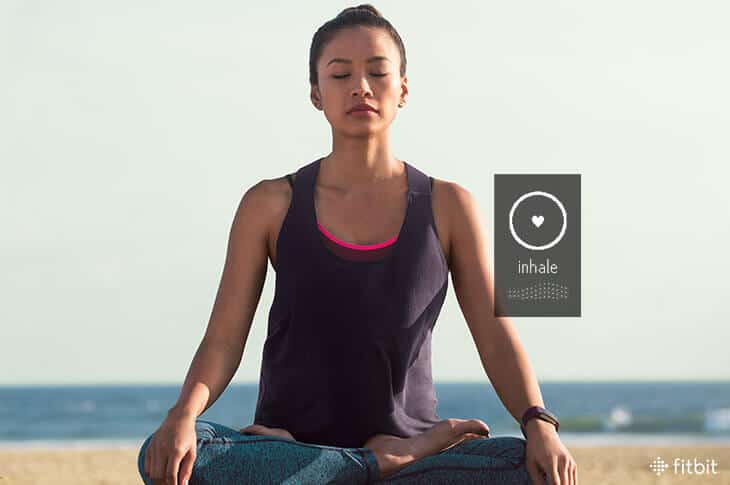 Take a minute to relax using the guided breathing feature. Choose to do 2 – 5-minute sessions and be guided by vibrations that represent when you should inhale and exhale. The Relax feature is here to reduce stress and anxiety levels and to some extent decrease blood pressure.
Sleep Tracking & Heart Rate Monitoring
Much like previous Fitbit wearables, the Ionic offers insights about your health. PurePulse technology helps you gain a deeper understanding of the light, deep and REM stages of sleep. You can then understand the amount of time you have spent in each stage.
Set sleep goals and check out the recommended sleep schedule that will notify you when it is time for bed.
Additional Features
Much like the Dash Pro by Bragi we featured last week, the Fitbit Ionic allows you to leave your phone at home whilst you workout as it stores 300+ songs. Though Pandora is not quite as good as Spotify, it is better than paying for each song on iTunes.
The Ionic can pair with Bluetooth headphones and Fitbit have developed their own pair, the Fitbit Flyers to go alongside the new smartwatch.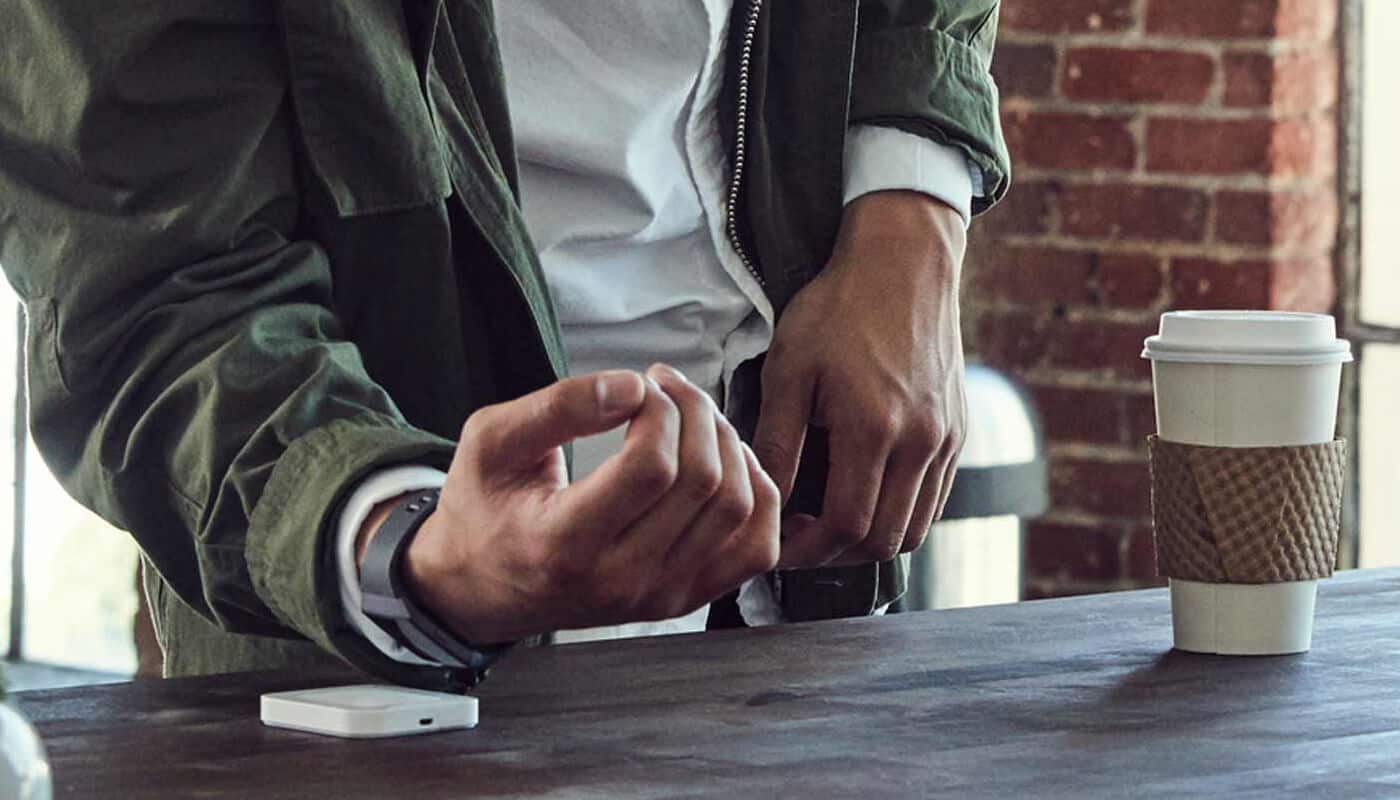 The Fitbit Ionic is built with an NFC chip, allowing you to use the wearable to make payments. This is accepted anywhere where Mastercard, Visa and Amex contactless payments are permitted.
Even more features!
Text, call and calendar notifications
Customizable clock faces
4 day+ battery life (Greater battery life than the Apple Watch, so you can use Sleep Tracking)
Gorilla glass reinforced touch screen
Customizable wrist straps for all purposes
Fitbit has most definitely upped their game with the Ionic and has finally produced a great all rounder fitness watch. As for qualifying as a smartwatch, the jury is still out as to whether it's app store will really hold up.
The Fitbit Ionic is available for pre-order. The website states they will start to be shipped in 2-3 weeks. The Ionic will retail at $299.95. This is similar to the starting price of the lower end Apple Watch 2s, which range from $269 to $699.
Wouldn't it be nice to potentially own one of these? 😉
MORE FIT TECH GADGETS AND APPS
Want to read more about new fitness tech gadgets and apps that we recommend? See another tech feature of the week: the Bragi Dash Pro headphones.