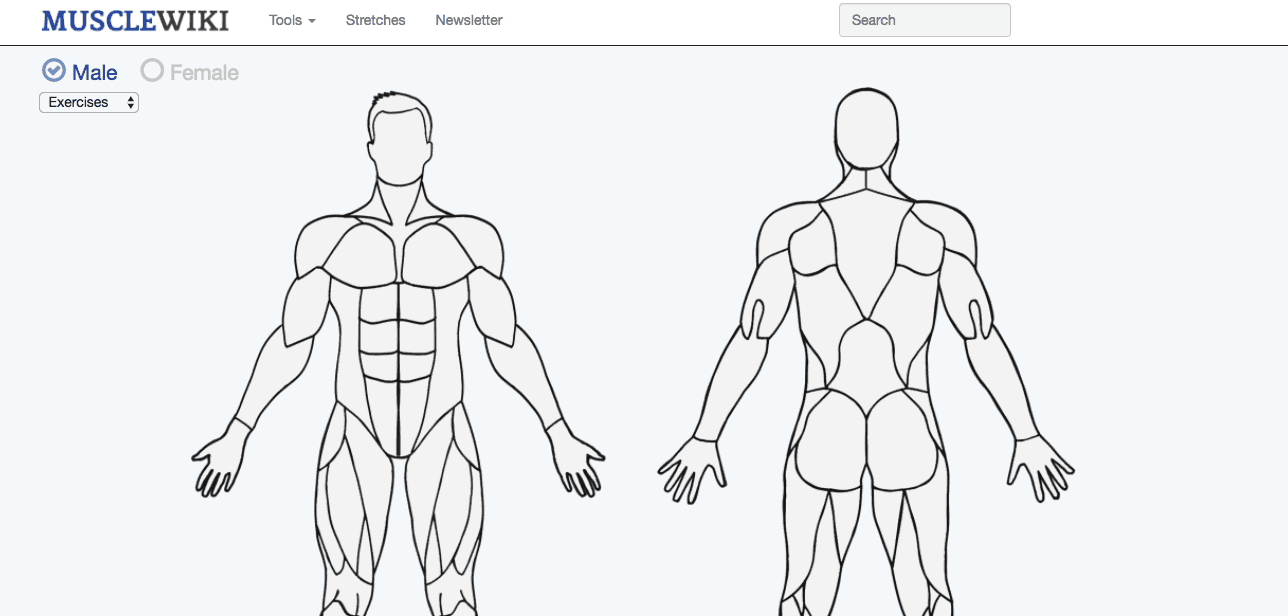 We are back with another amazing Fit-Tech Feature.
MuscleWiki
I have not seen anything like MuscleWiki before and so this particularly excited me.
Open up their website and be presented with the image above. This image is actually interactive, it lets you navigate over different muscles groups and select the muscle you are most interested in.
Before you jump the gun and start getting excited about new exercises you might discover, to incorporate into your chest day routine, you can actually refine your search to find out exactly what you want to learn with regards to that body part.
In the top left-hand corner, you will see a drop-down bar, reading "exercises". You can actually cycle between:
Exercises
Stretches
Bodyweight
Exercises
The "exercises" tab will recommend you movements with weights, to incorporate into your routines. These specifically focus on the selected muscle group.
You can also click "More" to find out additional information about the larger muscle group. As seen below.

So for example, I want to grow my traps. I am presented with videos demonstrating to me different exercises I could perform.

If you learn better through step by step instructions, then they are also provided.
Stretches
Much like the exercises tab, you are presented with videos on how to stretch out the muscle, either prior or post workout and loads of fascinating information on the chosen muscle group. Stretching out muscles is an important factor if you are looking to improve all-rounded fitness.
Bodyweight
Not a barbell warrior? No worries! MuscleWiki has you covered. They understand the importance of calisthenics movements and again provide you with all the relevant and informational content.
Come on Shape, is this all it does?
Nope!
MuscleWiki also has a great calorie calculator, Macro calculator & One-Rep Max Tool.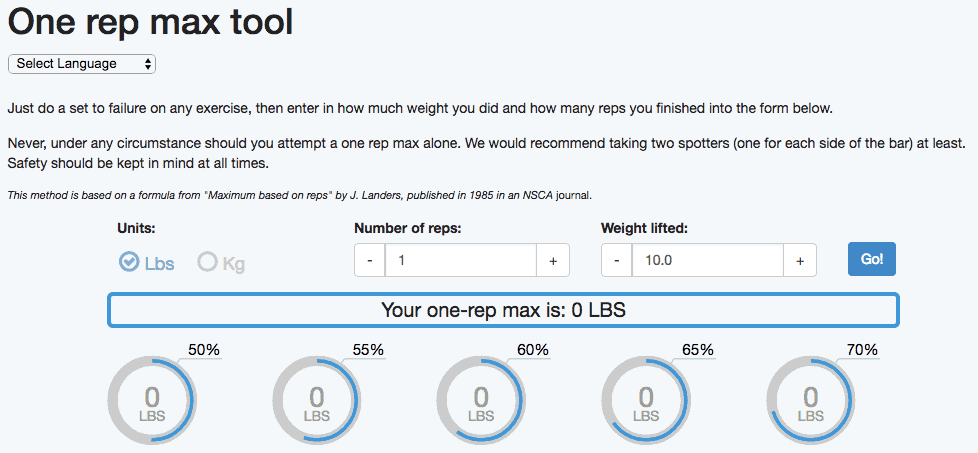 What do you think? Will MuscleWiki quickly become one of your favorite Fit-Tech Features?
Until next time!
More fit tech gadgets and apps
Want to read more about new fitness tech gadgets and apps that we recommend? See another tech feature of the week: the Fitmo Personal Training App.
Newsletter
Find out whenever we post a blog and receive the most up-to-date, health and fitness news, delivered straight to your inbox.