Fitness & Health Technology
Weekly Feature: Bragi Dash Pro – A Fitness Tracker for your Ears
These are not your ordinary Bluetooth headphones, read here why.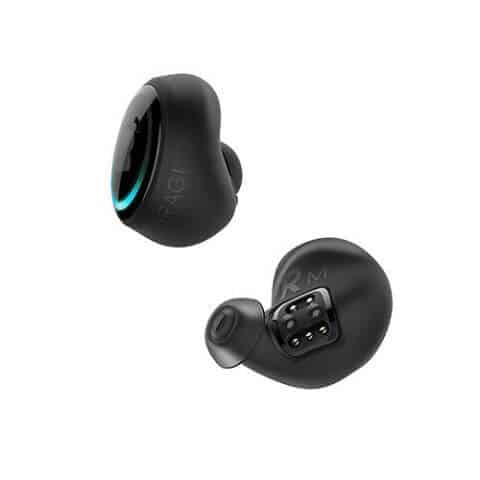 B

luetooth Headphones With Built-In MP3 Player

The Bragi Dash Pro are not your ordinary Bluetooth headphones. They can be paired with Apple, Android and Windows devices within seconds. They also have a feature that I love: There is a built-in MP3 player allowing you to leave your smartphone or iPod at home.

This means no more frustration when cables get tangled up. No more tense moments where you check your phone is not damaged after it falls out of your pocket whilst you exercise.

They have an astonishing 30h of Battery life on-the-go and up to 5 hours of continuous playtime per charge

Noise Isolation & Waterproof
Get in the zone with the Dash Pro as they have passive noise isolation, this allows you to retain your focus. Alternatively, swipe to audio transparency to hear your music and your surroundings. Also, another great feature if you are running along busy roads.
Bragi AI can understand whether you are running, cycling or even swimming! That's right the headphones are waterproof. You can swim at depths of up to 3ft for 30minutes.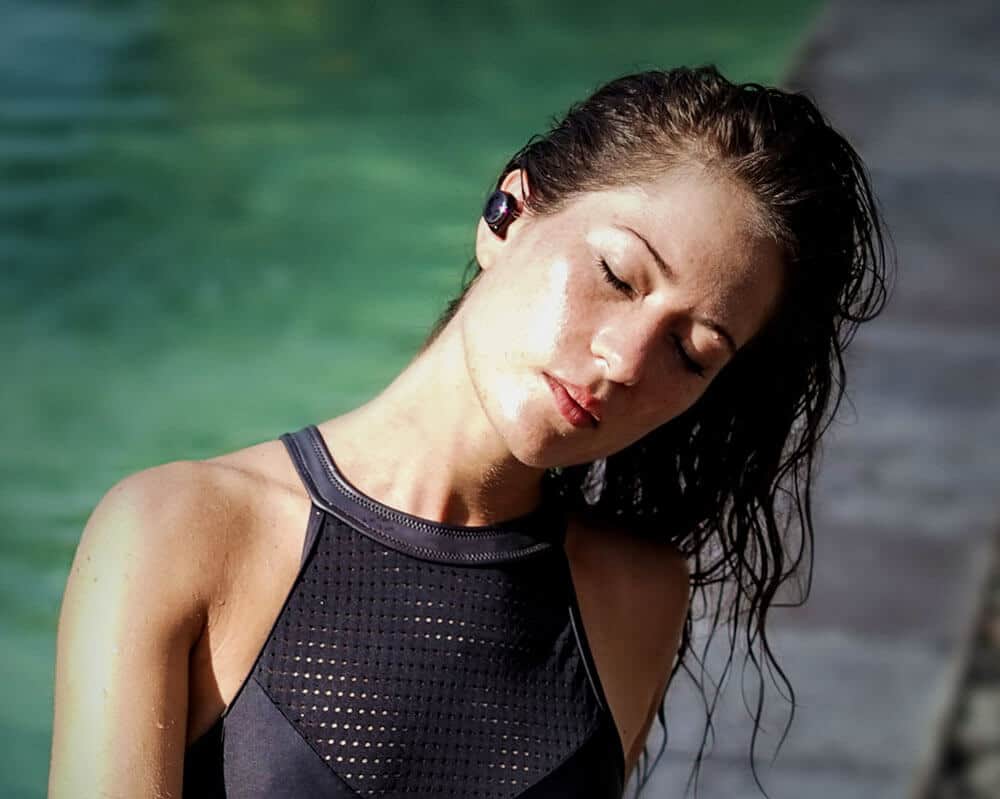 Onboard Activity Coach & 4DVirtual Menu
The Dash Pros seamlessly measure your HR, calories burnt, distance, cadence, lengths and more. The onboard activity coach will ensure you keep pushing yourself with real-time encouragement.
Thanks to a partnership with Itranslate, you can now have a real-time conversation with someone speaking a foreign language (as long as they also have Bragi headphones). You can theoretically, speak and understand up to 40 languages. This is amazing!
If a phone call interrupts your music, simply nod your head to answer the phone and all background noise will be filtered out thanks to Bragi's Versant technology, by Knowles.
The Virtual 4D Menu reveals how you can change songs and navigate menus, simply through head movements and you can even calibrate your own shortcuts through the app.
Price
You can purchase the Dash Pro from their website for around $410.
Fit-Tech Feature Summary
Bluetooth (wireless)
Waterproof (3ft for 30minutes)
AI technology (onboard activity coach)
Language Translator
HR monitor
Tracker (calories burnt, cadence, lengths completed, steps)
30 hours battery life
Charging case
4D menu navigation
What Do You Think?
I have not yet tried these for myself but they sound pretty fantastic if you ask me. Do any of you already own a pair? Or have you tried a pair? Let me know in the comments below.
If you have an Idea for our Fit-Tech Feature Of The Week, do not hesitate to reach out and contact me at charlie@shapescale.com Also leave a comment telling me which has been your favorite Fit-Tech Feature.
Hand-curated fitness newsletter
Do not forget to sign up to our newsletter. Every week we bring you the latest fitness and health articles that we find to be a great read.
Sign up at newsletter.shapescale.com
MORE FIT TECH GADGETS AND APPS
Want to read more about new fitness tech gadgets and apps that we recommend? See another tech feature of the week: the MYZONE Chest Strap.