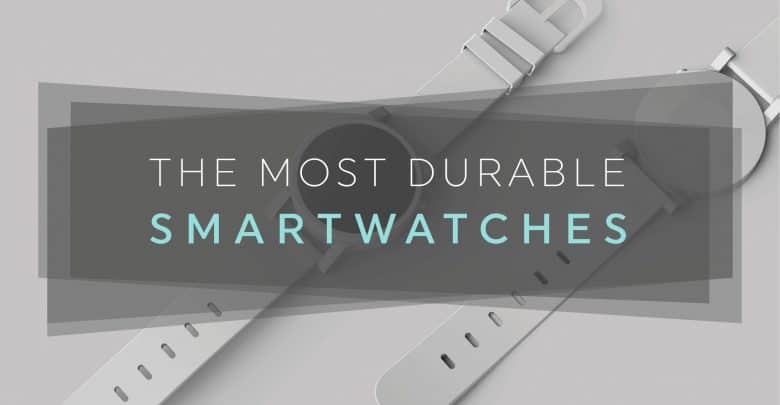 Smartwatches are everywhere. People wear them to the gym, to the office, on a hike, in the water. Everywhere. So wouldn't it be nice if you had a smartwatch that was durable enough to get you through anything?
Wearable tech has come a long way since smartwatches first made their debut. Now you no longer have to treat your smartwatch like a fragile accessory. From heavy duty battery life to supreme waterproofing to all elements protection. We've rounded up some of the most durable smartwatches on the market. 
Nixon Mission – The Best Smartwatch To Beat Waves & Snow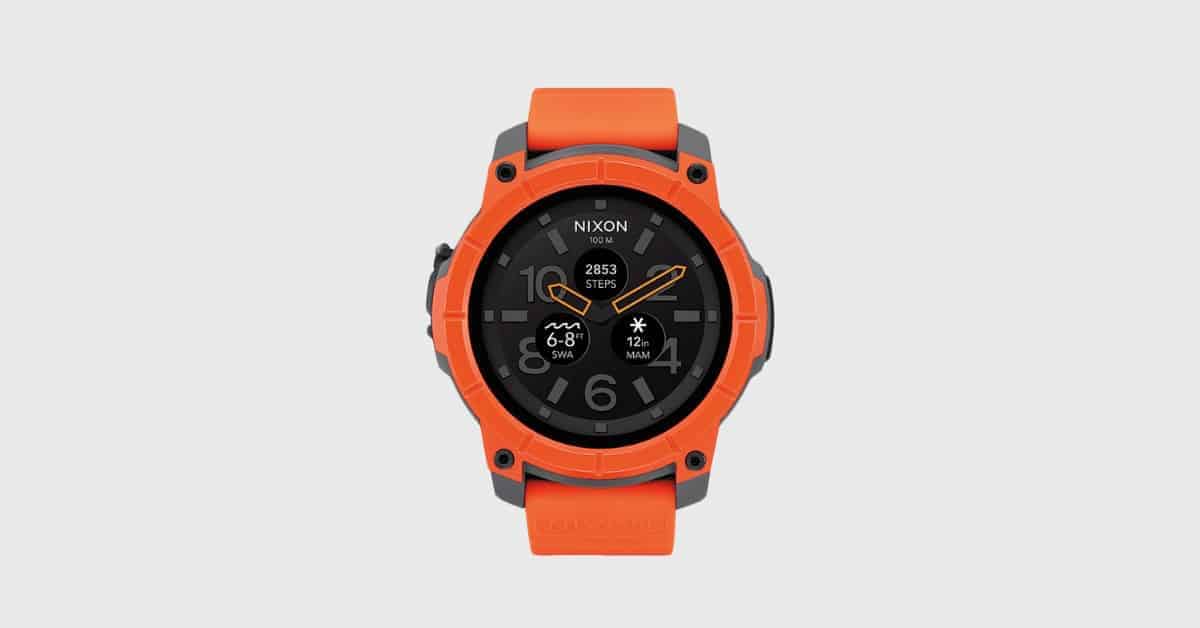 The Nixon Mission is absolutely enormous. Which, in this case, means it's also exceptionally tough. It's truly designed to conquer the great outdoors. With a 316L stainless steel bezel and shock-proof roll cage. It runs Wear OS so has access to all your favorite apps, has GPS, and boasts a 10ATM water resistance rating with patented MicLock technology.
The display is protected by Gorilla Glass and the shock resistant polycarbonate case is designed to withstand a good smash. Uniquely, the Nixon Mission works hand-in-hand with Surfline, the world's largest reporter of surfing conditions. It offers real-time surf and snow updates, making it perfect for adventure holidays. The Mission is available in a few different colors and is 48mm in size. It's an excellent rugged smartwatch.
Huawei Watch GT – The Longest Battery Life For A Smartwatch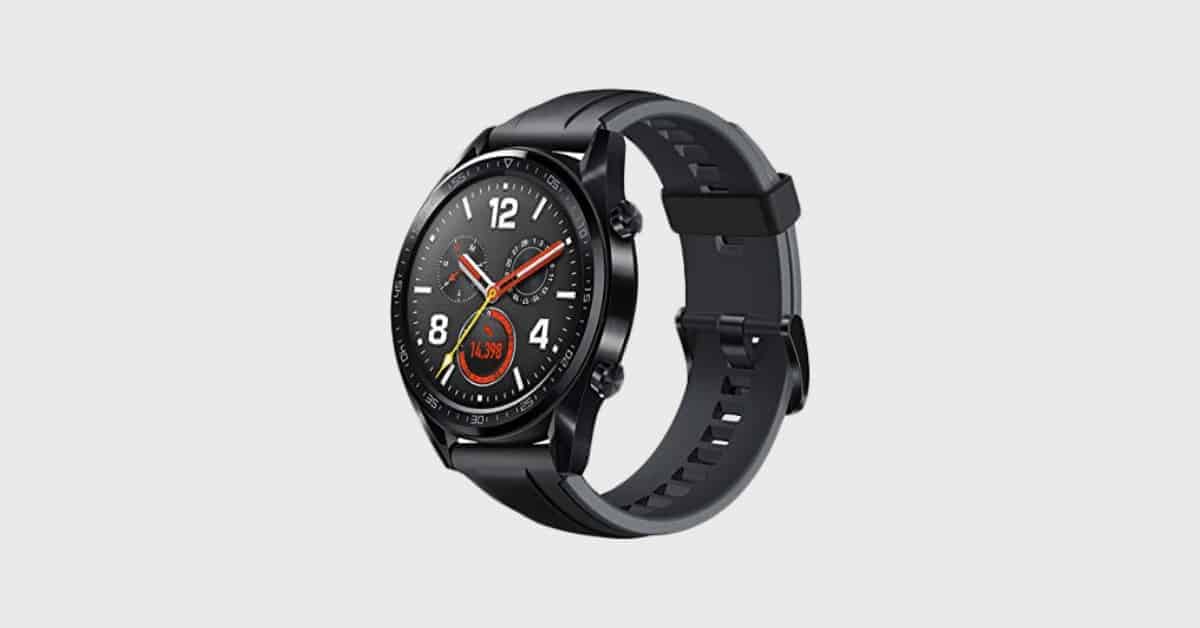 Rugged features of the Huawei Watch GT include a ceramic bezel that is six times stronger than stainless steel, a stainless steel shell, DLC coating, and 50-meter water resistance. The Huawei Watch GT is a capable fitness smartwatch with a built-in HR (heart rate) monitor, GPS, and training apps for running, cycling, and swimming. The built-in compass, altimeter, and barometer are useful sensors for trekking. The Bluetooth connection allows the watch to display alerts for phone calls, messages, alarms, and reminders. The Watch GT has 1.39″ 454×454 AMOLED color touchscreen and gets up to two weeks of battery life.
The Watch GT Classic edition is not suitable for swimming due to its leather strap, so the Sport edition is recommended for swimmers.
Polar M600 – The Sturdy Smart Watch With Top of The Line Waterproofing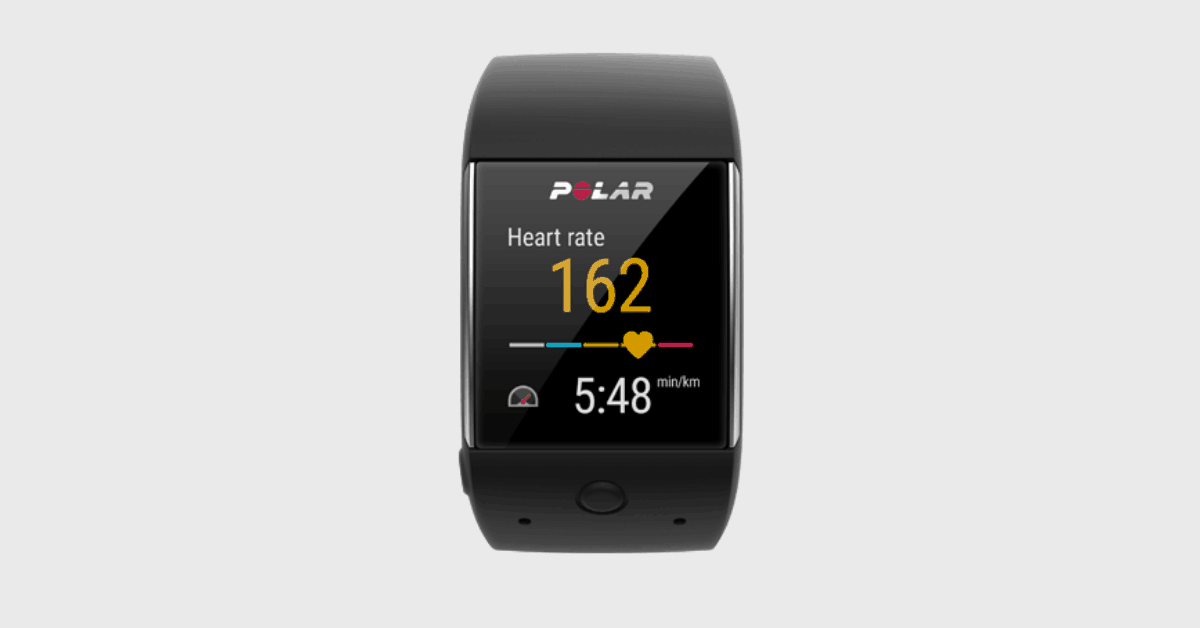 Looking for a rugged smartwatch that isn't round? Check out the Polar M600. Its operating system is called Wear OS, which comes pre-loaded with some of the best fitness-focused applications on the market. It also gives you access to Polar Smart Coaching, known as one of the best smart trainers.
This is Polar's flagship smartwatch so comes with everything. Including GPS, GLONASS, HR tracking and 4GB of onboard storage for maps. The integrated GPS and GLONASS are very accurate too. In terms of ruggedness, the Polar M600 has IPX8 water resistance, so it is suitable for continuous immersion in water. The 240×240 1.3" display is protected by Gorilla Glass 3. Boastings a good level of shock resistance too.
TicWatch S2 – The Strongest Smartwatch On A Budget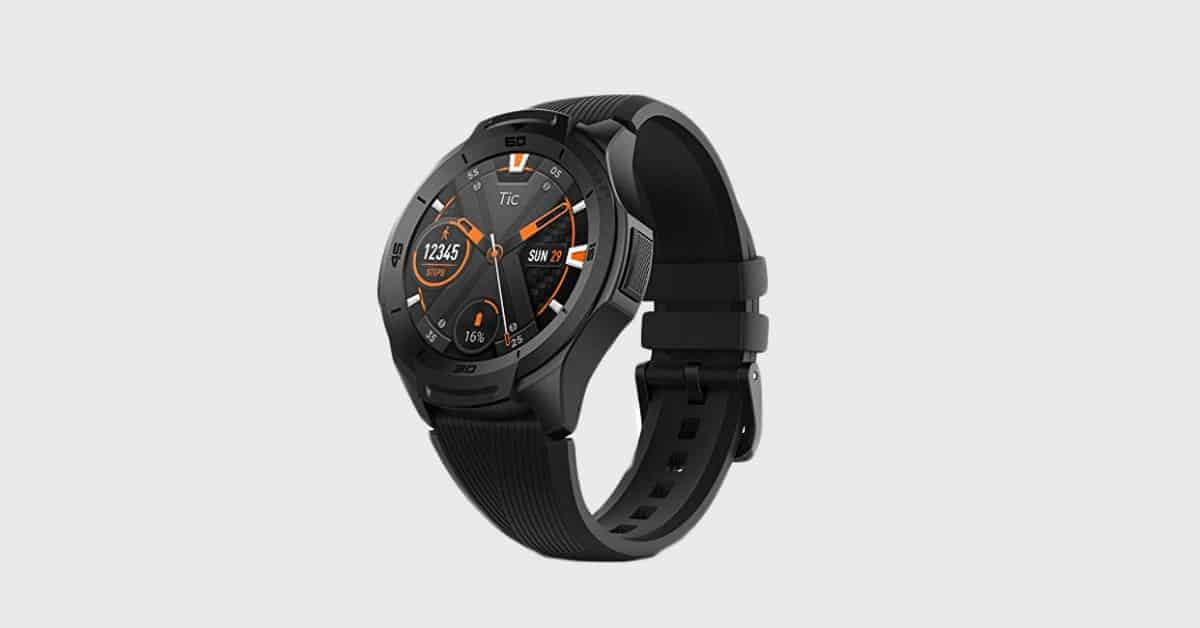 The TicWatch S2 is waterproof (up to 5 ATM), which means that it can go down to 165ft without suffering any damage. In terms of sensors, the rugged smartwatch features an accelerometer, a HR sensor, a gyroscope, a low latency off-body sensor, GPS, GLONASS, and Galileo.
On the front, there's a 1.39-inch AMOLED display with a resolution of 400 x 400 pixels and it's actually more than decent.  Featuring vibrant colors and good brightness levels to ensure that the smartwatch's display will remain visible in all scenarios.
It includes TicHealth, which counts your step and tracks your exercise, TicPulse, which has the role of monitoring your HR for 24 hours, and TicMotion, which tries to detect the type of physical activity that you're undergoing, so you don't have to manually switch between activity types. 
Suunto Ambit3 Peak – The Smartwatch With An Accurate GPS 
The Suunto Ambit3 Peak is a decent rugged smartwatch. It offers high-accuracy GPS, HR tracking and altitude tracking. It can also combine GPS and barometric data for even greater altitude accuracy. It's water resistant to 10ATM and has a steel bezel with a polyamide case, a combination that offers decent shock protection.
You can purchase the Suunto Ambit3 Peak smartwatch with or without a HR belt. The caveat is that if you buy it without, you can't track your HR because it requires that separate device to do so. If HR tracking doesn't matter to you, save some money and buy it without. Regardless of your preferences, the Ambit3 Peak is a good choice. It runs Suunto's proprietary software, which is easy to use but lacks an app ecosystem.
The Galaxy Watch can be submerged down to 165 feet (5 ATM). Furthermore, besides being waterproof, the Galaxy Watch is also dust-proof (IP68 certified) and it is MIL-STD-810G rated: it has survived 10 specific conditions, which include low pressure, high altitude, drops from 4.9 feet, vibration and shock and extreme temperatures.
Samsung has equipped the Galaxy Watch with a 1.3-inches Super AMOLED capacitive touch-screen display (just like the S3 Frontier), but the smaller version comes with a 1.2-inch screen. Both displays feature 16 million colors, have a resolution of 360 x 360 pixels and a pixel density of 278 PPI. The Galaxy Watch is also equipped with a non-removable 472-mAh battery (the 46mm version) or a 270-mAh battery (on the 42mm version), which Samsung claims should last for up to seven days.
Fitbit Charge 3 – The Powerful Smartwatch & Fitness Tracker Combo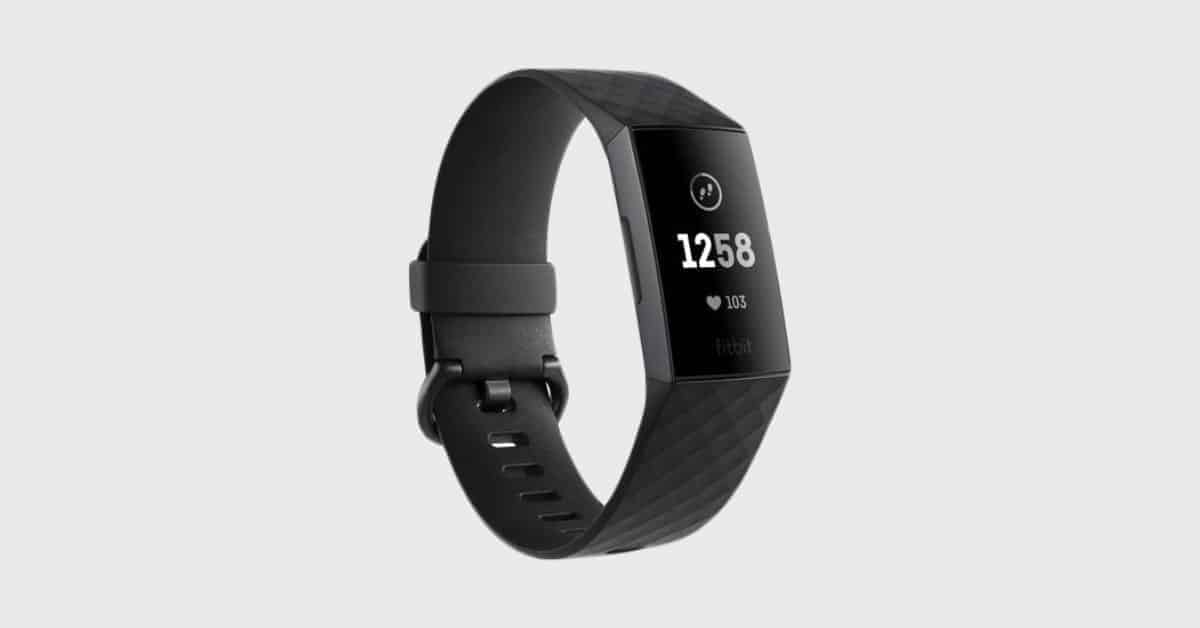 The Fitbit Charge 3's water rating is at IP68 or 5ATM. Making it waterproof until 50 meters deep immersed in water. Unlike with the previous Fitbit Charge version which is only water resistant. Meaning it can only take it to the shower.  While this time, you can actually take your Fitbit Charge 3 for a swim in the pool and when you come out, it's going to work  fine.
Although it is not a full-color display screen, at least it's no longer black and white. The Charge 3 has a grayscale display and better-defined graphics. Maintaining its built quality and replaceable bands, you still can't consider it as a tough watch. It is designed for casual use and for discreet fitness tracking.
On the flip side, the Fitbit Charge 3 is packed with fitness tracking features. Such as daily steps, calories, distance, floors climbed, HR and sleep. Unfortunately, step counting can be generous to the actual steps you make, but it's more about keeping yourself monitored and updated on your daily activity.
Garmin Fenix 5X – The Durable Smart Watch For Navigation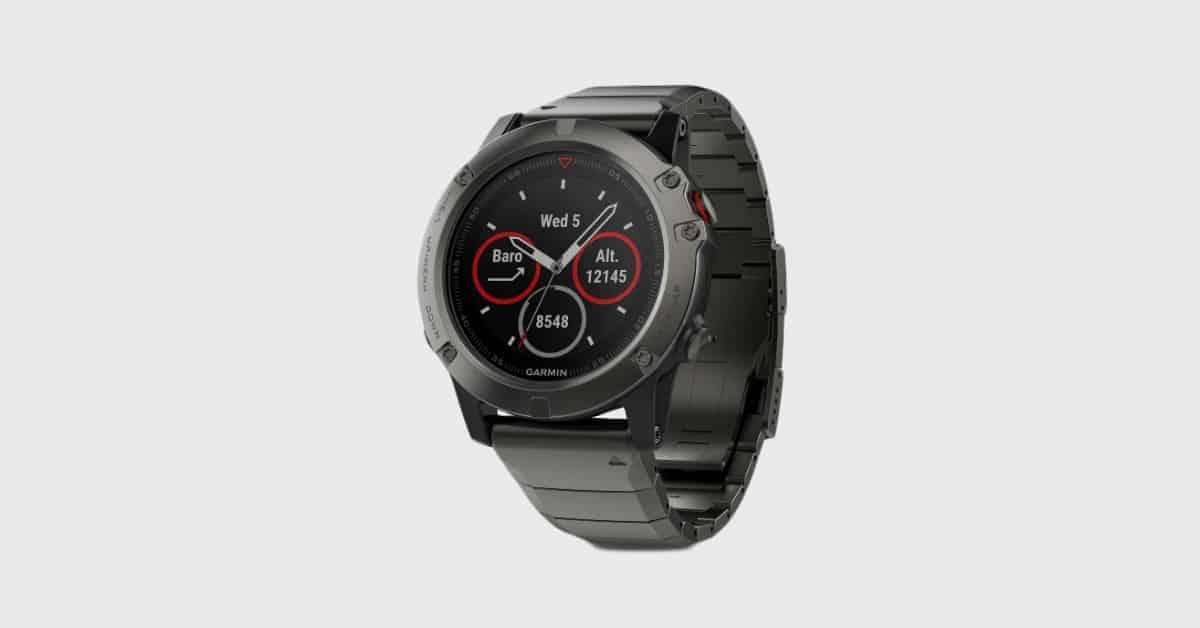 The Garmin Fenix 5X is a top-tier rugged smartwatch. It's got GPS with built-in Garmin European mapping, a 10ATM water resistance rating, and is available in 42mm, 47mm, and 51mm case sizes to suit any wrist. Exceptionally durable with a forged steel case back and sapphire crystal. It's also shock resistant with a fiber-reinforced polymer case.
Battery life of the Garmin Fenix 5x is another strong point. You'll get 20-hours of use with GPS turned on, or up to 12 days in smartwatch mode. The 1.2" 240×240 display with transflective technology isn't as vibrant as the Casio's, but it's just as easy to read outdoors. The Fenix 5 runs Garmin's proprietary OS so doesn't have the app ecosystem of the Casio. But the built-in applications are excellent and include everything you need for an active lifestyle.
Casio WSD-F20A – The Most Rugged Smart Watch On The Market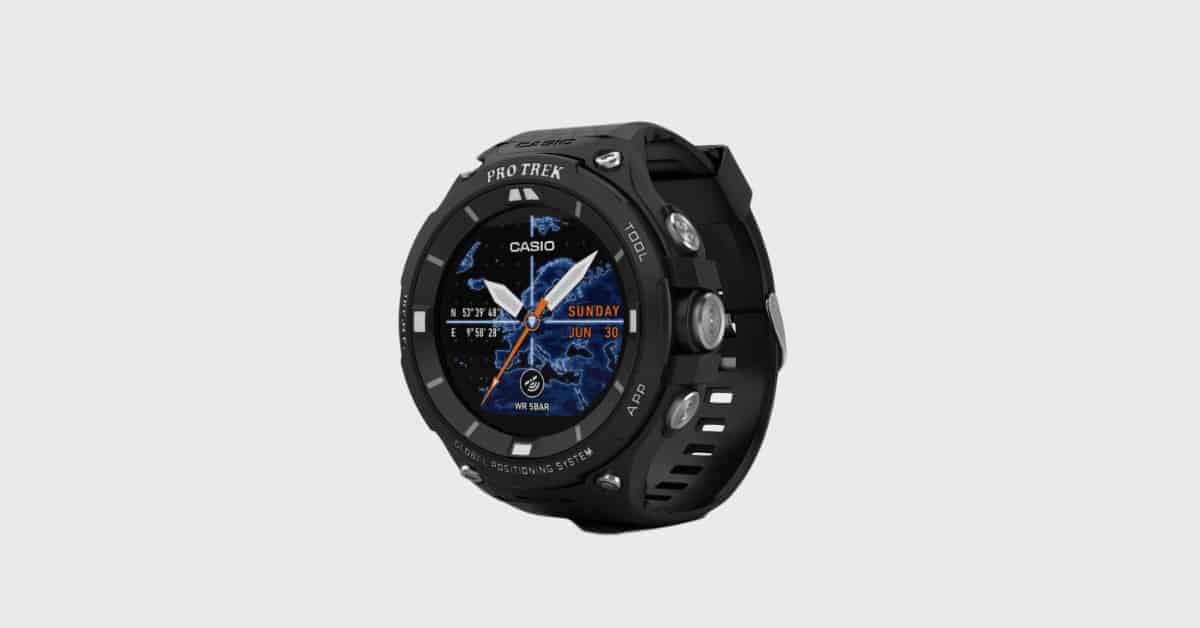 The Casio WSD-F20A is for all you serious explorers out there. It's a PRO TREK smartwatch with military-grade 810G shock resistance. It's water-resistant up to 50 meters and is preloaded with a huge range of features. Simply press the 'Tool' button and you get access to a compass, altimeter, barometer and much more.
The case is a mixture of engineering-grade plastic and aluminum. This provides the perfect balance of durability and shock resistance. The WSD-F20A has low-power GPS and runs Wear OS (previously Android Wear). The display is the best-selling point – it's 320×300 in resolution and 1.32" in size. It's bright and vibrant, and it's also dual-layer. This means it can switch between color and monochrome modes to preserve battery.
So which smartwatch will you go for?