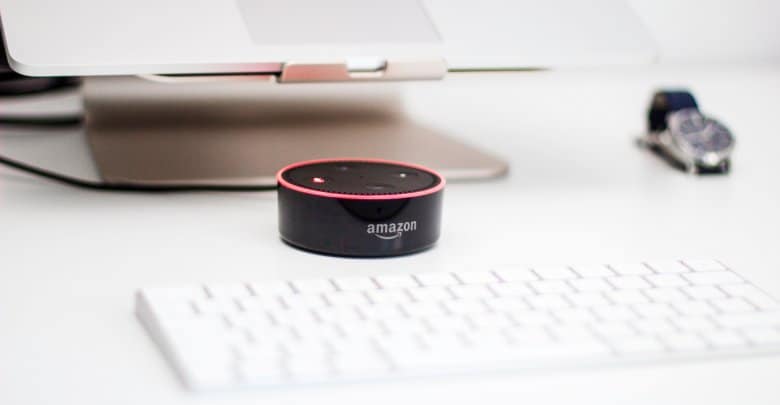 Alexa is the easiest way to get our day-to-day information. So why not use the personal assistant to help with your health? With these Alexa fitness skills, you can enable some pretty handy tips to keep you on track and informed. From tracking your water intake to tuning into a meditation session. Also, offering quick First Aid advice. Therefore, this personal assistant is a great tool to have in your back pocket. Alexa has been integrated with popular fitness apps like Fitbit and Strava. Now with the sound of your voice, you can check your stats and goals! 

You know the saying. Hydrate or Dydrate. Keep your hydration on point this easy Alexa fitness skill. This skill works together with the free H2OPal app. For example, this skill will sync with the water intake data that's in the app. You can provide water input data manually on your iPhone, automatically through the H2OPal tracker and now you can do it using your voice and this Alexa skill. Also, check your water intake status by voice at any time with this skill.
Alexa Skills: 
"Alexa, ask H2O-Pal how much did I drink today."
"Alexa, tell H2O-Pal I drank six ounces of water fifteen minutes ago."
A Beginner's Guide To Tracking Macros
Food Journal skill makes it possible log the food you eat and drink in your Fitbit account with voice commands. For example, if you had French fries for lunch. You can have a record of this meal entered into the Fitbit account with this Alexa fitness skill alone. Beats typing in your meals by hand on a daily basis. 
Alexa Skills: 
"Alexa, tell Food Journal I had a glass of water"
"Alexa, tell Food Journal I ate a bowl of cereal"

Get your stats, ASAP.  This Alexa fitness skill can tell you your Fitbit stats for today, yesterday, or a specific day of the week. Also, you can see the overview of your whole day. However, Alexa can only access the information you synced from your Fitbit device.
Alexa Skills: 
"Alexa, how well did I slept last night?' 
"Alexa, how many steps have I taken?" 
"Alexa, how many calories so I have left?" 
"Alexa, what is my resting heart rate?" 
Getting healthy or fit is a matter of developing and maintaining good habits. The Healthy Habit skill will tell you a good habit each day. Great little tips to make each day a bit healthier. 
Alexa Skills: 
"Alexa, ask Healthy Habit to tell me a healthy habit"
You don't need to leave the house to do a Pilates class — or be near a computer screen. This Alexa fitness skill, offered through A Lot of Pilates, talks you through a 10-20 minute mat class. All you'll need is an account with A Lot of Pilates.
Alexa Skills: 
"Alexa, start pilates class"
This Alexa fitness skill links to your Strava account and can tell you your latest stats, friend updates, activities and more. It's not an official Strava skill but is handy for those who use the app.
Alexa Skills: 
"Alexa Ask Mountain Top for my recent activities" 
"Alexa Ask Mountain Top for my summary"
Tabata Workout for Alexa guides you through the Tabata routine. A 20-second burst of high-intensity exercise followed by a 10 second recovery period. Also, any exercise can be used. Be that bodyweight exercises, kettlebells, dumbbells or interval running. The goal is to complete the most amount of repetitions within the time. Also, the other great part about this Alexa fitness skill is that it does the timing for you. Therefore no more messing with a manual timer! 
Alexa Skills: 
"Alexa, open Tabata Workout" – Opens the skill main menu.
"Alexa, ask Tabata Workout to start" – Starts a default workout of 8 sets.
"Alexa, ask Tabata Workout to start a 10 set workout" – Starts a custom workout of 10 sets.

My Nurse Bot can help track medications (including potential drug interactions), symptoms, visits to the doctor, and physical vitals. Also, it emails health summary which comes handy when you see your doctor. In addition, this app is intended for both users and caregivers. This skill aims to simplify managing or helping someone else manage a busy personal health schedule.
Alexa Skills: 
"Alexa, ask myNursebot to add a symptom"
"Alexa, ask myNursebot to add a blood pressure reading"
The Mayo Clinic First Aid skill provides you with self-care instructions for dozens of everyday mishaps. Along with other situations like CPR. Also, providing quick, hands-free answers from a trusted source. However, This skill is for information purposes only and should not be used if you're in a life-threatening or emergency medical situation. Therefore, in those situations, seek immediate medical assistance.
Alexa Skills: 
"How do I treat my baby's fever?"
"Tell me about spider bites"
"Help for a burn"
"How to treat a cut"
"Instructions for CPR"

Clear your mind in the simplest way possible, with this Alexa fitness skill. Just ask Alexa to open Headspace, then listen for Andy's voice. Therefore it's pretty easy to recognize. Also, fresh meditation will be ready for you every day, and a sleep exercise for when you're ready to wind down. Each session is 10 minutes. 
Alexa Skills: 
"Alexa, ask Headspace for today's meditation"
"Alexa, tell Headspace I want to wind down"
"Alexa, tell Headspace I'm ready to sleep"
Hope you enjoyed this list of how Alexa can make your life a little bit healthier! Do you have a favorite Alexa skill? Let us know in the comments!