Podcast
Why Austin Cohen Built Fitness Uber Flexit
20 Minute Fitness Episode #84
Today on the 20 Minute Fitness podcast we have Austin Cohen, a two-in-one VC and entrepreneur with an MBA from Columbia University and a strong track record of leading early-stage startups. While the VC side of Austin might always be on the hunt for the next Facebook & Uber out there, his entrepreneur side seems to have found its true mission, which is to make fitness more accessible.
Austin founded a company called Flexit, an a-la-carte digital fitness solution that enables users to work out at whatever facility they want to, wherever and whenever they want to, and pay only for the time that they actually spend at the studio. Even though Flexit has only launched in 2018, the company has been scaling at the speed of light and already has over 500 gyms that users can choose from.
Listen to this week's episode to learn more about Flexit's success and what you, as a Flexit customer, will get if you sign up today! Use the promo code shapescale19 to get your first workout for free!
Three Things You Will Learn
1) Revolutionizing Your Gym Experience
Have you ever walked into a traditional gym and had a smooth first-time experience?  Me neither. Which is the number one reason for downloading Flexit right now.
Flexit is an app that provides the most frictionless access to its users to any of their partner fitness facilities. All you have to do is open up the app, create an account, walk in to any gym on the platform, check-in with your app and enjoy your workout. No front desk interference and absolutely no commitment.
And besides the flexibility of training in any gym that you like, you only pay by the minute. Meaning that you'll only be charged after your active, sweaty hours.
While Flexit's core offering is traditional gyms, they also have CrossFit gyms, boutique studios, spin studios and a lot a more to offer. Press play to hear all about the variety of options and how their pay-by-the-minute system really works!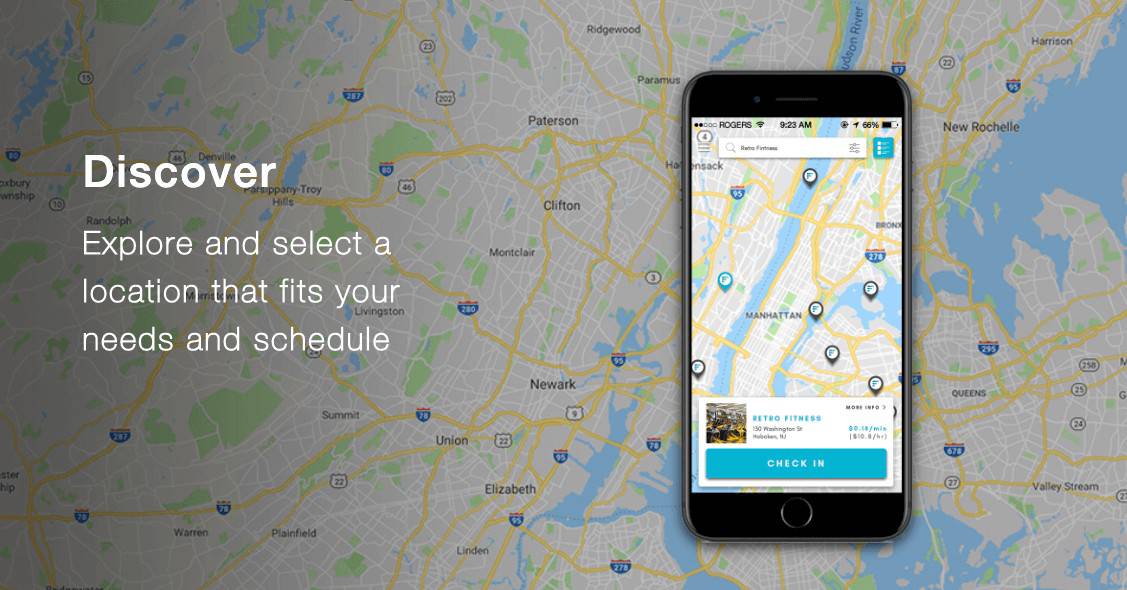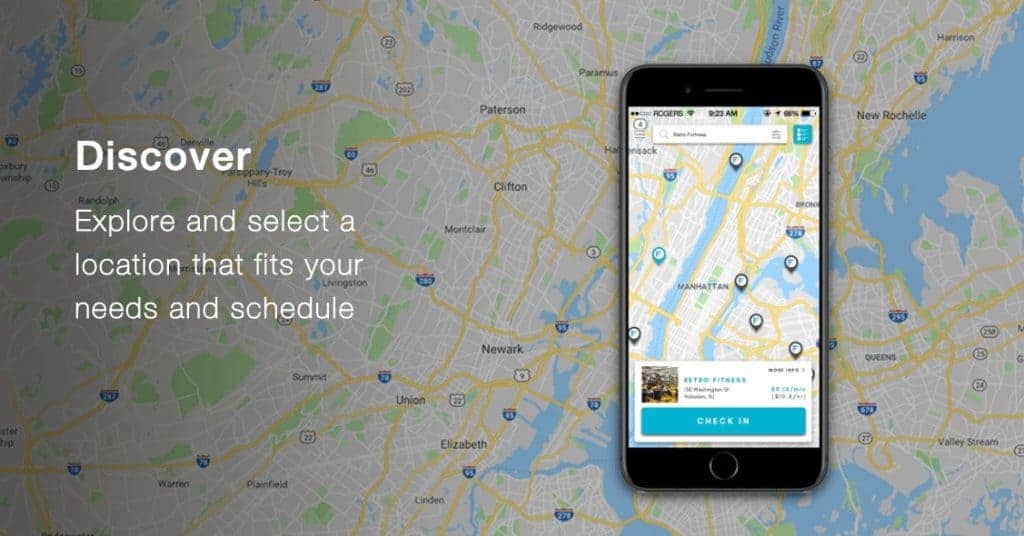 2) Flexit As A Marketplace
To create true value, Flexit has to attract two sides: the users and the fitness facilities. Hence, Austin had to built an appealing offering for both sides.
For the users, Flexit created an experience unlike anything a consumer has had before. Flexit empowers the user with the flexibility to travel from one city to another and simply walk into any gym on the Flexit platform without any paperwork.
And unlike other emerging fitness trends, Flexit is actually pulling new customers for traditional gyms and lowering their acquisition costs. Just like the perfect marketing extension, Flexit focuses on bringing the right people to gyms via their smart targeting efforts.
All in all, according to Austin, everything they do at Flexit is to help the gyms that sign up to be their partners. Listen on to learn more!
3) How Flexit Was Born
During one of his business trips only a couple years ago while sitting in his Uber and ordering from Postmates, Austin was wondering how and where he was going to work out during the trip. Which is when an idea hit him.
He decided to create a model for gyms to capitalize on current consumer trends and for users to access gyms like other consumer verticals. Or in other words, the Uber for fitness.
On the short-run Austin's goal with Flexit was to share his passion for fitness with others and make it accessible for everyone. And in the long-run, he set out a mission for Flexit to become the ultimate means for consumers to discover, try and join new fitness facilities.
Listen to this week's episode to hear about what Flexit has achieved to this day. And what exciting things we can expect to see in the near future!
---
THANK YOU TO OUR SPONSOR: gimMe
GimMe is a family company with a real passion for creating healthy superfood snacks that taste great. GimMe snacks are organic, non-GMO, and full of nutrients – including high levels of iodine, calcium, Omega-3s, biotin, folate, fiber, protein, and more.
Choose from the gimMe Organic Roasted seaweed snacks that come in Olive Oil, Teryaki, Sea Salt, Sesame, Wasabi flavors. Or the gimMe Thins come in Almond Sesame, Toasted Coconut, Sriracha Almond flavors. And let the healthy snacking begin!
To learn more about gimMe & to get your next favorite healthy snacks visit gimmesnacks.com or check them out on Instagram at @gimmegrams!
---
Subscribe To 20 Minute Fitness 
---
Full Transcript
00:05 Martin Kessler: Hey, everyone, it's time for another episode of our, Why I Built This series on the 20 Minute Fitness podcast. It's your favorite German and host, Martin Kessler today. And I'm here to really show you what is out there in terms of latest and greatest fitness and health care technology. And today, I've got Austin Cohen on the show, a two-in-one VC and entrepreneur with an MBA from Columbia University, and a very strong record of leading early-stage companies. While the VC side of Austin's background might always be on the hunt for the next Facebook and Uber, his entrepreneur side seems to have found his true mission, which is to make fitness more accessible. Austin co-founded, not too long ago, a company called FlexIt, an a-la-carte digital fitness solution that enables users to work out at whatever facility they want, wherever they want it, and when they want it, and then only pay for the actual time that they use it, kinda like the Uber for fitness. And even though FlexIt has only launched in 2018, the company has been scaling at light speed ahead, and they have already got 400 gyms signed up, mostly around the New York City area and the East Coast, but beware, they're coming to your town soon.
01:13 MK: Listen to this week's episode to learn more about FlexIt and their success, and what you as a potential FlexIt customer could get if you sign up today. But before we move on, I'd like to thank our sponsor, Shape. As you may know, Team Shape's been working on a 3D body scanner called ShapeScale, and we're currently looking for new engineers in both hardware and software. So if you're interested and you may know even somebody in your network, you should head to our careers page at shapescale.com/careers. On another quick note, if you guys like this podcast and enjoy tuning in, listening to me and Charlie, please give us a five-star rating on iTunes or your favorite podcasting app. It really only takes five seconds for you, but it could really go a long way of helping others to find this podcast. Well, without further ado, let's go ahead, and I hope you will have, wherever you are, whether it's in your office, whether it's on your commute, or whether you're just out there out in the open maybe going for a run, I hope you're gonna learn something new today.
[music]
02:10 MK: Hey, everyone, it's me, Martin, and I am here now in our studio in San Francisco. And today, I'm actually connected to New York and I'm talking to Austin Cohen from FlexIt. Austin, why don't you introduce yourself a little.
02:22 Austin Cohen: For sure. Martin, thanks for having me, excited to be speaking with you tonight out at the headquarters for FlexIt in New York, New York. I'm actually a New Yorker myself. I'm from here, lived and bred in New York. And looking forward to sharing FlexIt with you tonight. So FlexIt is the quickest and easiest way to access gyms. We have a nationwide network of gyms, and we provide by-the-minute use to all of our users. So users can go to any of our gyms, they pay for their time in the facility, and their access is unrestricted. They walk into a gym, they sign no paperwork, don't take a tour, don't interface with the front desk. They go to the facility, scan it, and enjoy all the amenities and equipment.
02:57 MK: So walk me how it works. So I'm a user, I find yourself, I guess on the App Store, iOS and Android, and I download the app, I sign up. What happens next?
03:05 AC: So you create that account, you sign a waiver. That waiver has you agreeing to the waivers of all the clubs in our platform so you won't ever again have to sign paperwork at any of our clubs. You're able to walk into any of our clubs whenever you'd like to. You approach the front desk. At each front desk, we implement a 5 inch x 5 inch QR technology. You hit the check-in button on your app, either iOS or Android as you said, pose up a camera plugin, which captures a QR code on the check-in, check-out technology at the front desk. Once that code's captured, you'd go. That all happens instantaneously so there's no real pause when you walk into the facility and check in. That point, you're on the clock, the timer's running, you're paying by the minute. You stay however long…
03:41 MK: So do you have a giant timer running in your app telling you like, "Oh, you're 12 minutes in," and…
03:45 AC: Exactly.
03:46 MK: How did you even come with that idea, by the minute? Why not by visit?
03:50 AC: Yeah, so pay for what you use now is more at the forefront of people's minds than before. It's not a new concept, but it's very top of mind. And pay by the minute is hot right now. So today, you can pay by the minute at hotels, you can pay by the minute for cars, for scooters, pay by the minute for co-working space. WeWork actually just launched its pay-by-the-minute service made by We. So pay by the minute's hot right now. And we work out…
04:10 MK: You guys also have search pricing like Uber?
04:12 AC: So coming down the pipe, coming out soon, but a little more friendly. But we're trying to let people feel empowered. Today's consumers, especially millennials and Gen Zs, are looking to control their spend and access at the tip of their fingers. And we want people to be able to walk into gyms and work out their own way on their own terms. And enabling them to access by the minute creates an empowering experience. You stay for five minutes, you pay for five minutes' worth of time. You stay for three hours, you pay for three hours' worth of time. So you may feel that…
04:38 MK: And how much you pay, on average, by the minute?
04:40 AC: So the rates vary across the platform. On the low end, we have $0.8 a minute, and we're seeing facilities in the platform all the way up to $1.67 a minute. So if you think about it, that's $4-$5 on the hour, all the way up to $100 on the hour. But on average, we're seeing workouts cost between $6 and $15 on the hour.
04:55 MK: Got it. And it's strictly speaking, gyms? Or is it also a little bit like ClassPass where I could join a class in a gym?
05:02 AC: Yeah, so our users have unrestricted access at our facilities. So they have access to all of the classes and all of the amenities. So when a FlexIt user walks into our gyms, he or she can take any of the classes. We have a nice offering of CrossFits, made some what we call General Sports, so golf, for example. The majority of our platform is places with large cardio set-ups and large strength training set-ups, so traditional gyms.
05:21 MK: So you got CrossFit gyms and you have, I suppose, also some petite gyms. You also have some larger gym chains on board. Or how does that look for you?
05:30 AC: Yeah, so our core competency is going to markets where we have large national presences and rounding out that offering with regional local facilities. So we have multiple 100 plus unit gym chains. We round out our offering locally with boutiques, as you mentioned, CrossFits. So we power by the minute for open gym time at CrossFits, some CrossFit classes. We power boutique studios, so we have some spin studios in the platform, some HIIT studios. We have a really cool VersaClimber studio in DC, so if you're down there, check it out. So yeah, we're trying to span the spectrum of everything that a consumer would wanna access in his fitness. But the core of what we're focusing on is the traditional gym industry, so those big boxes.
06:07 MK: And so where can I find one right now?
06:09 AC: Yeah, so we're currently live in eight markets: New York, New Jersey, DC, Virginia, Maryland, Arizona, Illinois, and Florida. Another two markets coming in the next three months, and then we'll have, this time next year, 20-25 plus markets. So look out.
06:22 MK: Awesome.
06:23 AC: Coming to the West Coast super-soon.
06:25 MK: So, who's it really for, in the end, in terms of the customer?
06:28 AC: So the great thing is FlexIt is for everybody, right? Because whether you currently are working out or not working out, whether you're traveling or at home, you may wanna switch it up, you can filter by amenities in our app. You may be in a city and want a swimming pool and not have access to one during the hot summer months, and you may wanna go get a workout and hang out at a pool and spend a lot of time there over the course of the day, or you may wanna go to a gym that's got a basketball court, 'cause you don't have access to court time. So we're for anybody, right?
06:51 MK: But do you find yourself having a lot of users that already signed up for one main gym, but they wanna switch it up? Or do you have a lot of people that wanna have pure, 100% flexibility, they don't wanna be tied down to any location or any club, they also wanna have that flexibility to be able to travel to a different city in the country when they… Either for work or for leisure, and then use one of your facilities over there?
07:14 AC: Exactly, so we're seeing all of the above. We're seeing people who have memberships who wanna switch it up, get some variety. We're seeing people who have memberships at home, but are consultants posted up on the road months at a time who use us when they're away. We're seeing people who are ClassPass users, they wanna supplement their existing fitness options with FlexIt, so we're seeing people staying at Airbnbs when they're on the road know where to work out use us or staying at hotels wanna use us. So we're seeing people who like to access flexibility, who want the variety and optionality, and we're seeing the travelers.
07:43 AC: And one of the cool things we're able to do is really cater to everybody, so whether you're 20 years old, and you're home from college, and you wanna get that workout in during those two months, you're that working professional who wants to work out at home or after work, or if you're on the road, and then if you're a 55-year-old guy or gal, we're here to cater to you. One of the things that we're focusing on is bringing down the barriers to entry at gyms, namely intimidation and friction, right? Going to a gym can be a daunting experience, but by creating this frictionless process, we're making it a more comfortable experience for people. So we're really trying to cater to everybody and help everyone get healthier, get moving and fit fitness into their life on their own terms.
08:21 MK: Gotcha. And how's it being received by your partners? I can imagine that it is a bit counterintuitive to the traditional fitness club model, if you now actually having people sign up for a year or even two or three years, and then never show up again.
08:34 AC: Yeah. Some of that's a misconception, and I think a lot of gyms now, today are trying to differentiate by creating experiences in the club that people really enjoy, 'cause that's how they're really gonna hold on to consumers over time. With that said, the market is becoming increasingly busy as I'm sure. You guys are sitting at the epicenter of it. You talk to a lot of other founders and entrepreneurs, boutique fitness is hot now. So many different options for consumers. In-home tech and streaming services are hot now, both of these are pulling people away from gyms, and we're bringing people back into the gyms in a flexible way. And if you think about what these gyms are doing, they're paying for leads right now themselves, they're digital advertising Facebook, Instagram, etcetera, and there's an acquisition cost there. So we're lowering that acquisition cost for them, we're bringing them new people, we're leveraging on used inventory for them.
09:24 MK: So is it a bit like a trial for them as well? Like, let's say if it's a teaser for me to go to the gym a couple of times, maybe I like it so much that I'm gonna sign up for one of their plans?
09:33 AC: So that's one use case. So we're effectively a marketing tool, a marketing extension of the gyms. Say, you change your zip code, you move to a new neighborhood, you wanna join a gym. If you're gonna go to the same gym seven days a week, week after week, your main way of accessing fitness is not FlexIt, you should be a member of a gym. And we will introduce you to the different gyms in your neighborhood, try them all before you make a smart decision about where you wanna join. So that's definitely one of the use cases.
09:56 MK: And how did you find that whole experience in terms of not getting partners on board compared to finding users to come on the platform? It's a marketplace in the end, right? What side did you see more challenging, actually?
10:10 AC: So the challenging nature is the balance between supply and demand, actually. So for FlexIt to really be as valuable as it's going to be for consumers, we need the right level of supply for them. Fortunately, we have a really deep team of fitness folks, so we have a couple of sea-level guys on our side, on our team, who are part of the gym operating side, and then my partner is Michael Rojas of Iron Grip, Iron Grip Barbell Company. So we have some pretty deep legs in the fitness space. We've been able to build our supply pretty quickly. We want CES in January, we've already got 500 gyms on our platform, so we're looking to scale the supply quickly so that we can give consumers the offering that they expect. But I think the reason that we've been able to see such success there is that we've focused on creating a gym-first offering, so our business is predicated on our partners. And so everything we do is to help the gyms, by helping the gyms we can give users the experience that they really want. So we're trying to bring gyms to the right people, not just people, and…
11:08 MK: So is it, what are the right people for a gym then?
11:10 AC: Right. So for example, you change zip codes, we're gonna be very targeted about informing you about the gyms that are in your neighborhood that you should be trying so that you make a smart decision.
11:20 MK: Gotcha. And how did you actually come up with the idea of FlexIt?
11:23 AC: So fitness has always been a part of my life, and I've been involved in a bunch of fitness businesses in the past. About half of my career has been in the venture capital space, the other half of my career, operating early-stage companies. And I've accessed fitness in all sorts of ways, had all kinds of memberships, multiple memberships at once, gone through times where I didn't have memberships, spent a lot of time on the road. I looked at consumer verticals over the last few years, and I've tried to understand how and why consumers can travel where they want to when they wanted using Uber, stay where they want to when they wanted using Airbnb, HotelTonight, they can access their food where and when they want using Postmates. In the gym industry, you can do the same thing with boutiques. But if you're a guy, and you wanna hit the bench press, you can't do that, and there's gotta be a way to cater to the group of people who are looking to do so to keep up with current consumption trends.
12:09 MK: Yeah, I guess you can't just get a personal trainer to come to your home, because you still need to have a rack or barbells or dumbbell, so whatever you wanna use for your workout.
12:19 AC: And at the end of the day, big cardio set-ups and big strength training set-ups are here to stay. They're never going anywhere. So there had to be a model where the gyms could keep up with current consumption trends, and consumers could access gyms the way that they were accessing other consumer verticals. And FlexIt was born out of those realizations and personal experiences. Just one layer on top of that is that personally, I've always wanted to have and share my passion for and interest in fitness with others. And I had multiple surgeries over the last few years through a sports injury, herniated disc in my neck; and actually, started FlexIt during that time period. It was a way of transmuting my excitement and interest in fitness.
13:00 MK: How did that come about? You go through a major surgery and suddenly, you have a lightbulb moment of starting a new company in fitness when here you are stuck maybe to a bed, recovering from your injury. How does that work?
13:12 AC: Actually, it was recovering from surgery a week after I started FlexIt. I had two surgeries over two years, and it was in between those two surgeries where I formulated the plan for going forward on it. I've been new nuking the idea for a few years since I was investing in different consumer businesses during my time in DC. And so, yeah, during that period between the first surgery and the second surgery is when I put the plan together and started to get rolling.
13:38 MK: And how did that look for you? Was it easy, that beginning? You put a plan together and you go about it, how did that look?
13:46 AC: I'm a serial entrepreneur at heart. So that wasn't the difficult part. I think the key for me was figuring out how we were gonna build this network. Two set of marketplaces are difficult. A lot of it was figuring out how we could get a quick network of gyms to start rolling, and where we would wanna kick this off, what the fastest way to do so would be, and putting plans together to create the right technology for users; a lot of research. I went to Columbia University for my undergrad and for my business school, so spent a lot of time up there doing research studies, lining up our team. Like I said, I wouldn't have gone into this without the awesome folks on the fitness side behind us, 100 years plus of experience. So I'd say all of that was part of the initial go-forward plan that we were putting in place before we really dove in.
14:33 MK: And do you have a co-founder?
14:34 AC: I'm a solo founder, a solo founder. My partner is Michael Rojas who is the founder and CEO of Iron Grip, and I have some folks on our team who work really closely with me who, effectively, are acting co-founders. But as a solo co-founder, it's been important to build a really strong team of folks who we can lean on.
14:53 MK: Did you already have a network through, I don't know, your previous investments or through Columbia? Or how did that come about for you?
15:00 AC: For sure, so Columbia has been an amazing resource, continues to; really, really awesome for FlexIt. Some of our investors are folks who've invested in businesses with me in the past, so that definitely was helpful in getting us off the ground early on. So those network effects have all been really important, and I think building a really strong team of advisors was really helpful early on in helping to propel us forward in the early stages.
15:23 MK: Gotcha, so I'm gonna pull a quote from a recent TechCrunch interview, where you said FlexIt's corporate team has superior industry reach and best-in-class tech and a concept unlike that of its competition. Can you tell me a bit more about that statement? What the competitive landscape looks for you like, and what makes you really so different from what else is out there?
15:45 AC: Yeah, so there's very little in the market now where even the big players, your ClassPass or your Gympass, these companies with these very large valuations right now, $500 million valuations and up to… Gympass, of course, they're a billion-dollar valuation now. There's still friction, there's still paperwork; and you hear this from folks all the time who work with ClassPass. And ClassPass, by the way, is supplemental to FlexIt. We see them as a tool that consumers, millennials and Gen Z'ers are using, and we're away of rounding out that offering. But we are a frictionless, a most frictionless process. So like I said at the outset of our conversation, you walk into a gym with FlexIt, it's unlike anything you've done previously. You walk in, you hover your phone and you'd go, and it all happens instantaneously. So almost as if you just walked into the facility without ever pausing. And it's perfectly secure for our gym partners who are receiving the check-in information in real-time in front of their faces via technology that we built them.
16:40 AC: So I think from an experience perspective, separate from the team that we put together, the approach that we have to acquiring customers, gyms and consumers, 'cause it's a two-sided marketplace, I think from an experience perspective, and we've gotten this feedback from our gym partners, it's unlike anything consumers have had before in the fitness industry, but it's like Uber. So, back to your point before about you see a timer during your workout, you see a timer or a rate meter, but kinda like Uber. You're using the app before the ride, and then you get in the car, and you're not really looking at the Uber app while you're in the car. With FlexIt, you're checking in, you're finding gyms before you check-in, but during your workout, your phone's in your pocket, your heart rate's up, and it's all on your terms. With ClassPass, with a DayPass provider, with something like Gympass, you're locked-in, whether it's the credit allotment, the dollars you've allocated for that day, that week, or that month, that money's down. Here, you're controlling every single dollar that you're spending, and you're touching no paperwork and walking in and out, almost as if you were a member unrestricted. So the experience is unlike anything else's.
17:39 MK: I'm wondering, actually, do you think it actually even transforms your whole workout experience? I'm personally one of those annoying guys that doing my breaks between different sets that I'm doing in the gym, I tend to read. And sometimes, I'm on my workout timer, relatively three, a minute or three, and I keep on spending more time than it's probably necessary in a gym. And I guess if I had a running clock behind my back, I would be super focused and really making the best out of, let's say 30 minutes.
18:10 AC: That's part of our goal is, we want your heart rate up. We want you to get a better workout in a shorter period of time. And I'm sure you've spoken to other founders who feel this way; you can actually get an even better workout. I think that screen time, we're all busy. We talked about some of the patterns of some of the folks that you frequently engaged. They're not necessarily going to the gym early, and then again, late. They're busy, their schedules are demanding, they have limited time. Let's get their heart rates up and let's get them working as hard as they can in a limited time when they're in the gym. And if you wanna take your time, it's by the minute, and the rates aren't crazy, they're very accessible. So it's not like if you were to take your time in the gym, that was your relaxation, you wanted to drag it out, that you would be really… You're not burning through cash. So I think we cater to people in those ways, but I think we really are gonna help people to get healthier and more fit, so we want their heart rates up.
18:56 MK: Alright, I wanna take a quick break here to give our kind and awesome producer, Lilla, a chance to share a few words about our sponsor.
19:05 Lilla: This episode of 20 Minute Fitness is brought to you by gimMe, the pioneers of organic seaweed. Some of you may not know this, but seaweed doesn't only have health benefits for us, but it is also a sustainable crop that benefits the health of our ocean ecosystem and our planet. The entire gimMe snack product line is made with premium USDA-certified organic and non-GMO project verified seaweed, sustainably cultivated and harvested in agricultural protected regions of the south and west coast of Korea, powered by one of the most nutrient dense veggies in the world. The gimMe super food base snacks are crafted to supercharge your day with nutritious, delicious snackable fun. The two main products that they offer are the gimMe organic roasted seaweed snacks that come in olive oil, teriyaki, sea salt, sesame, and wasabi flavors. And the gimMe Thins that come in almond, sesame, toasted coconut, and sriracha almond flavors.
20:00 Lilla: 4th of July is just around the corner, and while it can be difficult to maintain a healthy diet when having a fun get-together with friends and family, the gimMe seaweed snacks are the perfect snacks to bring along for your 4th of July entertaining. So if you're still looking for the perfect healthy snacks for 4th of July, visit gimMesnacks.com, or check them out on Instagram at gimMegrams, and order your gimMe snacks today.
20:24 MK: And we're back on air. So for that type of user that really wants to switch up their experience, it makes a whole lot of sense when you think about ClassPass, maybe you wanna do a slower cycle session, then the next day you wanna do Barry's Bootcamp, or you wanna go the next day to a rock climbing gym. But how does it look for you guys? How do I wanna switch up my workout when going to a gym? Is it because I wanna have some of those different class experiences? Or is it like certain gym equipment that I find in different clubs that in others are non-existent?
20:52 AC: I think it depends on who you are and what your patterns are. So everything you just reference is accurate, but it could be as simple as you had a meeting, you had some downtime and you wanted to fit your workout in, so you used a gym that was on FlexIt around the corner from you. So it really depends. To the point about splitting things up between your Barry's Bootcamp, your rock climbing and whatever else you might be doing, at the end of the day, as a guy, for example, I personally need to hit the bench. I need to hit the bench twice a week. So no matter what's going on in my schedule, I'm gonna make sure I fit that in with anything else I'm doing in FlexIt. And so it depends on what people like to do for their workout routines. Maybe you just wanna hit the sauna and you have some down time.
21:28 MK: Yeah, so do you see it also particularly making sense for the type of person there is like even locally traveling a lot. Let's say, now I have a meeting at 4:00 or 5:00 PM at that certain location and then I can open up the FlexIt app and then see, "Okay. Hey, there's that gym there, and I can just go there," even though it's not like my local gym?
21:45 AC: Exactly, I mean if you think about this, you land in New York, you flew in from San Fran to New York and you got into an Uber, you called your Uber when you landed, you didn't have a hotel yet, so you were on your app, you booked via HotelTonight, a hotel while you were in the Uber, you pulled up Postmates, you ordered some food using Postmates to your hotel, right?
22:05 MK: Yeah.
22:05 AC: You got to your hotel, you wanted to hit a workout, you were on the time difference, you should be able to pull up an app that lets you figure out the best place for you to workout depending upon what you wanted to do in that moment, right? And with FlexIt, you can do that.
22:15 MK: Do you also see a future where let's say you have almost like I don't know if it would be your own gym, but maybe gyms that exclusively work with FlexIt or on the flexible time principle of not having a flat rate approach, but really paying always by the minute. I can imagine if everyone would be paying by the minute, I think the gym would look very different in the sense of like when people would come to the gym, and how long they would stay. That's often one of the things that inhibit me for instance. I cannot really go on during the peak-hour to a gym because it's gonna be flooded and you're gonna have long wait times to get, for instance, like a power rack. That was one of the inspirations for Tonal, for instance, because the founder was really frustrated by that whole experience.
23:00 AC: Yeah. I don't wanna say, what can and can and won't happen a few years from now, but right now we're focused on pay by the minute today and powering gyms with FlexIt across the country on that by-the-minute basis. Could we be there in five years with an offering like the one you just described?
23:15 MK: Yeah.
23:15 AC: Maybe. If we are, I'll make sure that you're the first call in the…
[chuckle]
23:20 MK: And vice versa. Do you see yourself sticking to that model? Or do you see yourself even having a FlexIt pass where you have, I don't know, X minutes for X amount of money? Or maybe even a mix sessions like you find on ClassPass, for instance?
23:33 AC: What I'll say is that we fundamentally want users to feel empowered to control their experience to work out on their terms. So whatever we choose to do today, tomorrow, down the road, it's gonna have that mantra behind us. We're committed to flexible fitness and enabling consumers to access that fitness on their terms. Today, that's pay by the minute. Maybe there's some additional bells and whistles and features that we implement down the road, but anything that we do implement will hold true to that mantra.
24:00 MK: Right. So what do you see as your most immediate, well, I guess, challenges, but also what's gonna be the future for you guys? What is the next big thing for you?
24:09 AC: I'd say look out for a bunch of cool new markets, really awesome gym offerings that are coming out soon. We have some really exciting tech that's coming out soon in the next few months, stuff that hasn't been seen before on the market, so we're very excited about that as well, and we're pretty certain that our consumers are gonna feel the same way. We're announcing a few cool marketing campaigns in short order. So I'd say keep your eyes out and stay on your toes for some cool stuff that you haven't seen previously. But fundamentally, we're looking to bring FlexIt to gyms across the country. So what do we need? What's a hurdle? I wanna be in every state today, right?
[chuckle]
24:44 MK: What's keeping you from it?
24:45 AC: Time in the day, bodies, resources. So gotta stay focused and proceed methodically, but we, in short order, hope to have pins on the map in all of the states across the country.
24:56 MK: And once you have hit that point what's gonna be next?
25:00 AC: At that point, when we have pins stacked on pins, we want FlexIt to be the way that people go to to access new fitness facilities and try new places and figure out whether they wanna join other gyms or if they wanna supplement their existing offering with FlexIt, but we wanna be the go to for gym access in a frictionless manner.
25:18 MK: Very cool. Now how long have you guys been running now?
25:20 AC: Yeah, so we launched at CES in January, so it's been just a couple months.
25:24 MK: Alright, it's like super fresh and yet here you are, 500 gyms. I think that's an impressive achievement already.
25:29 AC: We appreciate that. We're running this on an accelerated path that we work with very large companies. We work with AccuWeather, Travelzoo, public company, we just ran a seven-city campaign with them last week. We work with big fitness companies: NormaTec, Ice Shaker. We are committed to scaling this really quickly. So we're in 500 now, but stay out and look out for us to be in a couple thousand pretty soon 'cause that's when things start to get really exciting for consumers. So, been a really fast four-plus months. We've been working on the company for over 18 months.
26:02 MK: And from that moment, 18 months, every entrepreneur has a plan, obviously, but then you put your plan into use, and like how Mike Tyson said, "Everyone has a plan until they get punched in the face." And I'm wondering, did it work out like you intended to? Or did something unexpected happen that you didn't intend for it to happen, and then, yeah, it did happen?
26:22 AC: So any entrepreneur who says the path is easy is not (inaudible). I'm not embarking on a mission worthwhile embarking on or is not being honest. It's hard building something from scratch, but it's also fulfilling seeing as this didn't exist this time. FlexIt didn't exist this time last year and now, people are using it, paying for it to be used. And people that we don't know have heard about it, and we hear this all the time in conversations. So that's definitely fulfilling. But yeah, there are great days, good days, and days that aren't as good as entrepreneurship always brings, but you roll with it. So to go along with the boxing analogy, stuff just rolls off the shoulders, and I'm sure you've seen that in your business.
27:00 MK: Yep. Alright, so I wanna finish today's interview with you with a quick-fire round. If you haven't heard about it, I'm gonna have just a couple questions for you. And I really don't want you to think too deeply and too long about them. I just really wanna see what's on the top of your mind when I ask those questions, sounds good?
27:18 AC: Yeah, sounds great.
27:20 MK: Yeah, so obviously, you guys have an app, but do you have any other apps or devices that you use in your daily fitness routine?
27:27 AC: Yeah, of course. I'm a big fan of the Nike workout apps, the Under Armour workout apps; personally use all those. And Spotify integration with anything fitness-related. I like the Apple Watch pairing as well.
27:39 MK: Yeah. And now, speaking of habits, actually, would you mind sharing maybe one habit that you think has been really powerful in terms of your own health and maybe even fitness routine?
27:49 AC: Yeah, I think that switching it up is important. So I think you never wanna get stuck doing the same thing over and over again.
27:56 MK: Hence, FlexIt.
27:56 AC: From a products perspective, I'd say get on board with Ice Shaker and Protein Cookie Company and Protein Coffee Company if you're trying to bulk up, tone down. I'm just a really, really big fan of their products 'cause I personally use all that stuff day in and day out no matter where I am. But it's a lifestyle. So, yeah, I'm always trying new things wherever I am in line with our wherever, whenever, so…
28:16 MK: And that goes in life, or just in fitness?
28:19 AC: In life, too. In life, too. I think even all good routines have variety. How do you know what you wanna stick to in a routine if you don't try a bunch of stuff? So I'm a big fan of that. A lot of it is, as I'm sure for you as well, market intel. So I'm constantly trying to know what's going on, and try everything in space to have a holistic understanding of how the ecosystem looks and evolves over time.
28:40 MK: Yeah, you gotta keep it interesting. I used to have a teacher who was always telling me, "Variety is the spice of life." [chuckle] Do you actually have a favorite workout?
28:51 AC: Honestly, the two things that I love that are just making me go are, one, just throwing the Beats headphones on, turning the music all the way up, and just going down late at night and hitting the gym when it's open and no one's there. And two, just strapping the headphones on, lacing the shoes up and going out along the West Side Highway in Manhattan for a run when it's late, run at dark along the water. For me, that's the go-to. It's not about a specific class; it's more about just locking in, and taking my time, and getting it in.
29:19 MK: Absolutely. And random question, what would you do if you were stranded alone on an island? Tropical island, it wouldn't be too cold.
29:25 AC: Yeah, I'd probably go back and forth between push-ups and planks till I got bored. I think introspection is important so I'd have some time to think and see what the next evolution of FlexIt looks like. And then I'd probably pull my phone back out since we're all attached to our phones and try to call somebody in to get me out of there.
29:49 MK: And what would you do if it was dead?
29:53 AC: I don't know. I'd try to make the most of it. I'll tell you one thing I wouldn't do is I wouldn't try to swim to save myself. I can't swim if my life depended on it, so don't throw me into a cold body of water.
30:04 MK: Maybe gotta have to work on some smoke signals then. [chuckle] Yeah, so as you know, our audience is pretty fitness and health conscious, and they always like to stay on top of new things and new methods, and so forth. And do you have any resources or books that you would like to recommend them?
30:20 AC: Yeah, I actually… Slightly unorthodox 'cause there's so much content out there. And I think fitness is a lot like entrepreneurship, actually. I think everyone should read Shoe Dog, Phil Knight's book; really, an amazing story of entrepreneurship, which starts with the story of running and the importance of running the Nike. Like I said, we're really big Nike, Under Armour fans etcetera, but I think that entrepreneurship is like fitness, is like sports, and a tie-in between Nike and how it's tied to running and…
30:46 MK: Yeah, it's pretty impressive, actually. It really speaks about the passion, right?
30:51 AC: Exactly.
30:52 MK: Phil Knight, he was passionate about running at the time when it wasn't even a thing, and I think that really contributed to the persistence. There were so many moments during those founding years when the company could have gone bankrupt very easily. If it wouldn't have been for his persistence and keeping to trying, really do what was out of the ordinary at the time.
31:12 AC: Exactly, and fitness is the same way. Sometimes, it's easy to skip the gym in a way that Phil Knight could have given up so many times, but I got that those are the workouts you gotta get in, the ones that when it's really tough to get to the gym. So I'd recommend that read for those who haven't read it before. Personally, I also collect sneakers, so hit at me from that perspective as well.
31:31 MK: Yeah, we'll make sure to put that book in our show notes as well for listeners. And yeah, what would you say is one thing that most people get wrong about fitness?
31:41 AC: Actually, that's a tough question. I'm gonna take a second to think about that. I think the biggest misconception, actually, is around weightlifting and strength training. And people think that if they strength train and lift weights and lift heavy weights, that it's gonna bulk them up, it actually leans you out. So I'm the biggest proponent of, even for cardio, strength training. I think everyone should have strength training included as a component in their ongoing workout routines. And I think too many people de-emphasize it because of the misconceptions they have around it.
32:08 MK: Well, what do you think of the 1×20? [chuckle]
32:12 AC: Here's my theory: I think everyone makes of fitness what works for them. It needs to be comfortable for them 'cause I don't think anyone should conform in fitness. If it makes them feel good and it's working for them, whatever that means, they should go along with it. But I also think in general, in business, in life, and fitness, no doesn't mean no; it means not now. So I think anyone can get into anything in fitness at any time regardless of age. No one is beyond the point of being able to get fit, to get big, to lean out, to lose weight, whatever it is. So I urge people to make fitness, and this is in line with what we do at FlexIt, make it work for them. Create your own fitness experiences that makes sense for your lives.
32:52 MK: Yeah, and I think that's an excellent note to really finish out today's session because it's all about that, putting in some effort no matter what age, what time. You can because there's plenty of opportunities out there, be it at the gym, be it a run in the park, or even a 10-minute or a seven-minute HIIT workout at home. There's so much out there, but you have to get up and do it.
33:13 AC: Yeah, exactly.
33:14 MK: Yeah. Do you have anything else that you would like to share with our audience tonight?
33:17 AC: No, I'd just say reach out to anyone at FlexIt. We get back to everyone who reaches out if you have any questions for us or wanna partner with us. I appreciate you, your fan base, and you guys' time, and look forward to seeing you guys grow. And let us know how we can help. And for folks who are listening today, if they would like to give FlexIt a try, we can offer them their first workout on us using this code, shapescale19. One word: shapescale19.
33:45 MK: Awesome, yeah. So we're gonna make sure to put that in our show notes as well. Well, thank you so much, Austin, for coming on the show tonight. It's been an absolute bliss. Thanks so much.
33:53 AC: Yep, likewise. Thank you for having me.
33:56 MK: Yeah, take care.
33:56 AC: You too, bye.
33:56 MK: Thanks again for listening to this week's episode of 20-Minute Fitness, proudly brought to you by ShapeScale. Feel free to reach out to us on Twitter @shape_scale, or Instagram @shapescale. Make sure to mention your comments, feedback, anything you would like to see different, any people that you would like to come on on the show, let us know. We also have an email: Podcast@20minute.fitness. Make sure to also check out our show notes for a full transcript and further information on FlexIt and Austin. Thanks again also to Austin for being such an amazing guest. Bye.