Podcast
How Whole30 Can Help You Build A Better Relationship With Food With Melissa Urban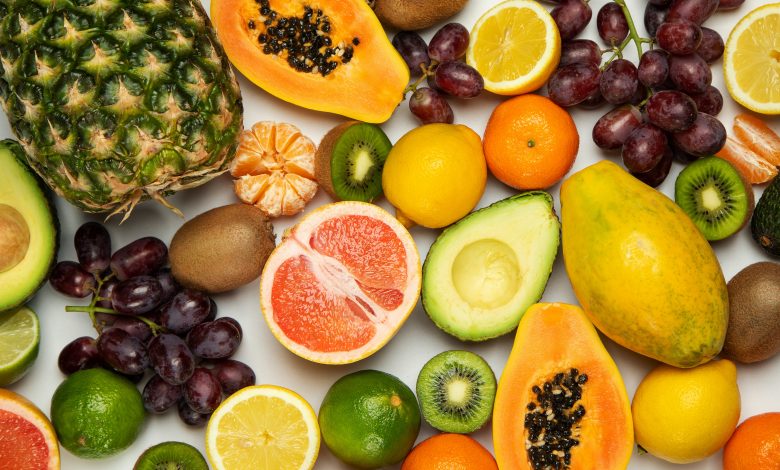 This week on the podcast we welcome Melissa Urban, who is the Co-Founder of the popular Whole30 program. Melissa Co-Founded Whole30 over 10 years ago now and has written 8 books on the topic. As you'll hear from our discussion with Melissa, the Whole30 program is not a diet and focuses on more long-term health and lifestyle improvements than weight loss.
Listen to the interview to learn about the basic principles of Whole30, who it is for, and what long-term benefits one should expect to see after completing the program!
Three Things You'll Learn
1) What Is The Whole30 Program
Whole30 started as a 2-person self-experiment by Melissa and her Co-Founder. Their main goal was to see whether they can improve their recovery, energy and other lifestyle factors on a specific nutrition plan built on the concept of elimination diet. Melissa shared her experiment and all the positive benefits that came with it on her CrossFit blog, which then led to the start of Whole30.
As mentioned before, Whole30 is not a diet. It is a reset for your health habits and your relationship with food. They decided on 30 days because it's long enough to solidify new habits and to see real changes as a result of better food choices, but not too long to make it unattainable.
Press play to get further insights into the basic principles of Whole30!
2) The Whole30 Rules
While Whole30 is not a diet, it still comes with a set of rules. It's key to follow these rules for the whole 30 days of the program, otherwise you won't experience the same benefits. The basis for what's eliminated is food groups that often tend to be problematic, such as sugars, grains, diary, legumes, and alcohol. Melissa also highlighted that Whole30 doesn't say that you should never eat the eliminated foods again. The elimination process simply aims to find which foods work and which don't for your body personally.
The Whole30 also says that you should avoid standing on a scale during the 30-day period to ensure that you're not over-obsessing something that is not the primary goal of the program.
Find out more about Whole30 rules and Melissa's own personal experiences in today's show!
The Full Set of Whole30 Rules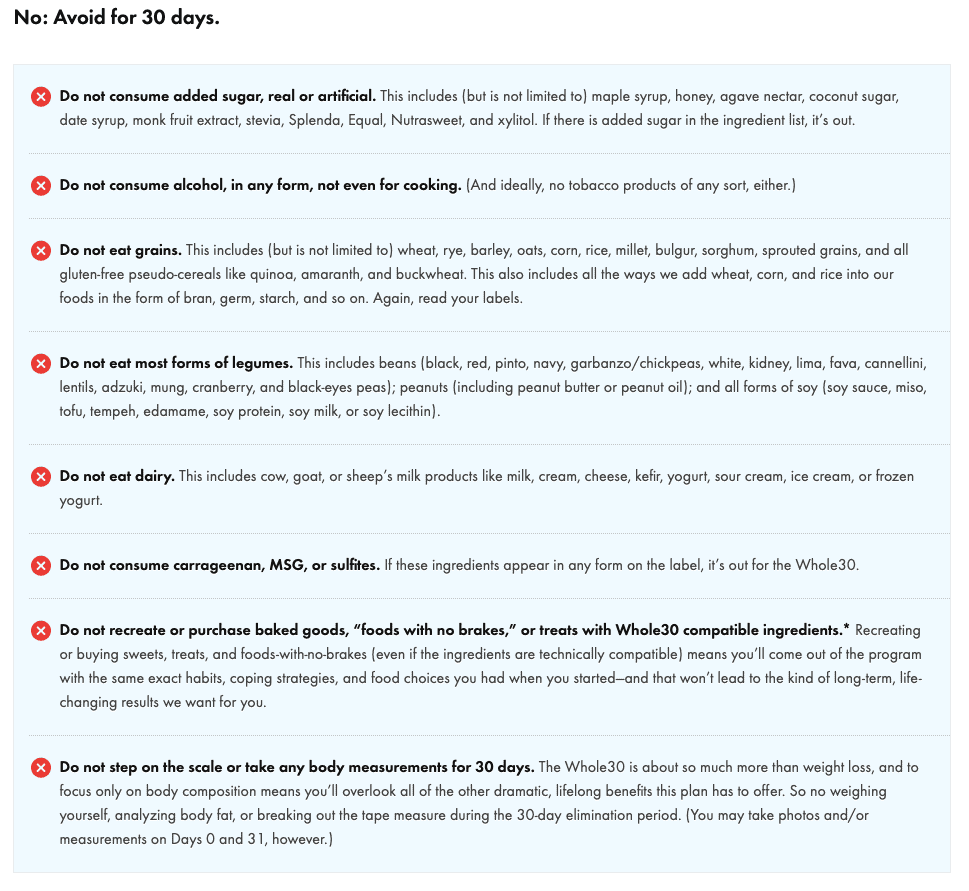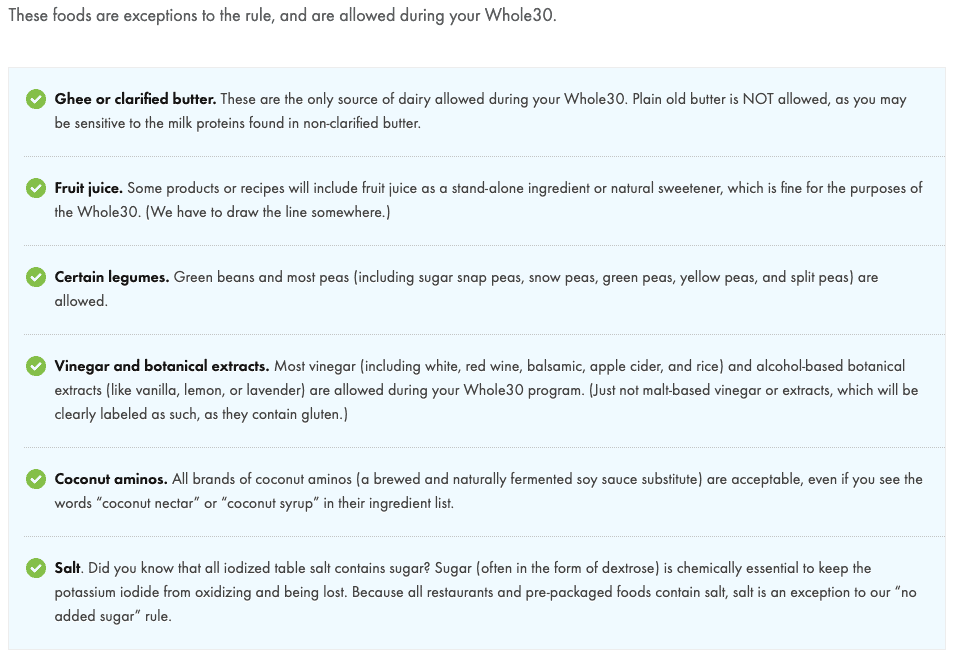 3) What Happens After The 30 Days
Once you've completed the first 30 days, the next step is to start the careful and systematic reintroduction of the different foods that you have eliminated. This consists of a 10-14 day reintroduction plan during which you will reintroduce the various food groups one-by-one.
You'll need to pay attention to any possible negative effects when reintroducing a food group. So at the end of this period, you will have a playbook of how different food groups impact you personally. And then you can decide for yourself which foods you want to add back in and which foods you want to exclude from your long-term diet.
Tune in for more information about the reintroduction of foods and why this period is important!
---
Whole30 Resources
Don't Forget Top Subscribe