Podcast
Why Shayna & Yarden Built A Live Personal Trainer Livekick
20 Minute Fitness Episode #98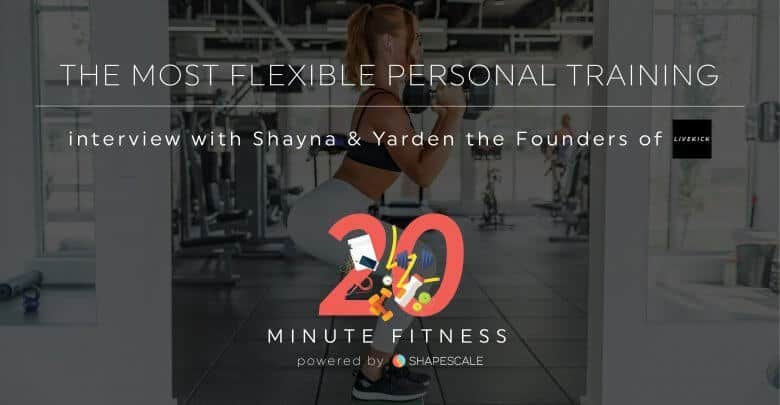 On this week's Why I Built This episode, we bring to you not one, but two great minds behind a company that's here to revolutionize the personal training industry. As you probably know, in recent years we have seen a movement that is pushing exercising towards a more interactive experience with no physical boundaries. Using modern fitness equipment, like Peloton, Tonal, Hydrow or apps like Vi and ClassPass Live, you're able to exercise whenever and wherever you'd like to.
But our two guests today, Yarden Tadmor and Shayna Schmidt, discovered that an outlier, 1on1 personal training, had still failed to break out of its traditional form of meeting your coach at your local gym. Their app and online service Livekick is set to change this.
Livekick provides personal training or private yoga sessions through live interactive 2-way videos no matter where you're around the globe. Tune in to this week's episode to hear how Yarden and Shayna will help you create new fitness habits that can fit into your busy lives with Livekick!
Three Things You Will Learn
1) How Livekick Was Born
We have seen that most innovations are born from personal frustrations. However, the story of Livekick resembles this better than any founding story we met before.
Shayna has been a certified trainer for several years focusing on at-home personal training and nutrition guidance for her private clients. Yarden has been a busy businessman with a very tight schedule, a lot of traveling and an intensive fitness routine. While Yarden really wanted to stick to his exercising plan, he still found it difficult not to fall off it when he was on-the-go. So he started looking for a trainer who would be open to new, more flexible ways of personal training.
When he found Shayna, Yarden proposed an idea of training via FaceTime for a shorter than usual of 30 mins. After a couple of sessions, they realized that this wasn't just Yarden's personal need, but that with their fabricated solution they would actually solve a common issue that people are facing today. Press play to hear what were their next steps towards building Livekick!
2) Livekick's User Experience
Livekick is a software-only service, which makes it much easier and accessible to a wider audience. They have an IOS app or you can access the service on the web from any device. After you sign-up, they will assess your fitness level through a couple of questions and then you can choose your trainer based on your goals, location, and personal preferences.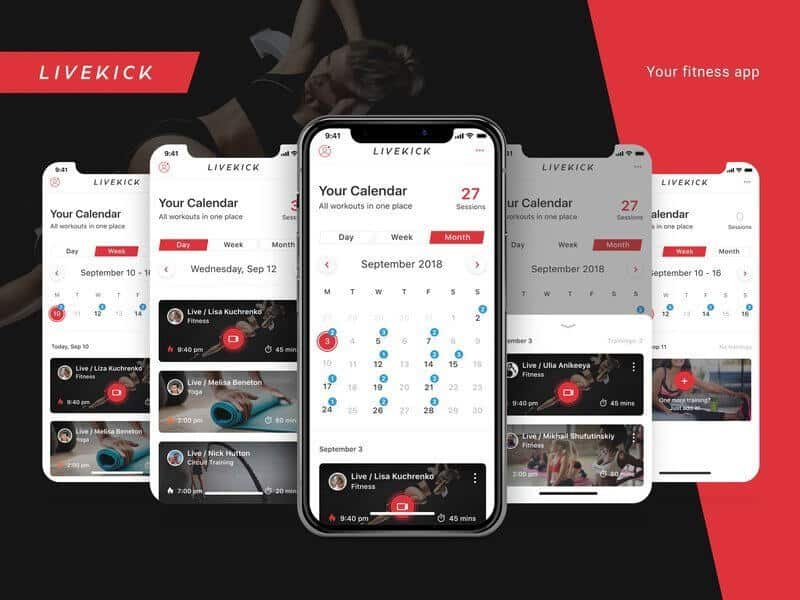 As Livekick has trainers in 8 different time zones, you can basically train whenever and wherever. Let it be in your living room, your local gym or the park nearby, your trainer will adjust the session to it. This adds the unique element of being able to work out in the nature as well.
Listen to this week's episode to find out more about the Livekick experience and your 2-week free trial!
3) What You Get With Livekick
Currently, Livekick is offering 30-min one-on-one personal training sessions done via 2-way video calls. This can either be yoga or strength training.  Your trainer will build a training plan for you, guide you through each workout with feedback on your form and performance and also provide you with nutrition advice.
Your Livekick trainer is available 24/7 via Livekick's chat feature, so if you have any questions in between your training sessions, you can just drop him/her a message. Your trainer will also guide you through multiple fitness assessments to track your progress towards your goals.
Yarden, Shayna, and the team are currently testing a group workout feature, which they will roll out soon. And they also shared some exciting upcoming tech integrations that you can get a sneak peek into from this week's episode!
---
Health & Wellness Brand Feature: Magic Spoon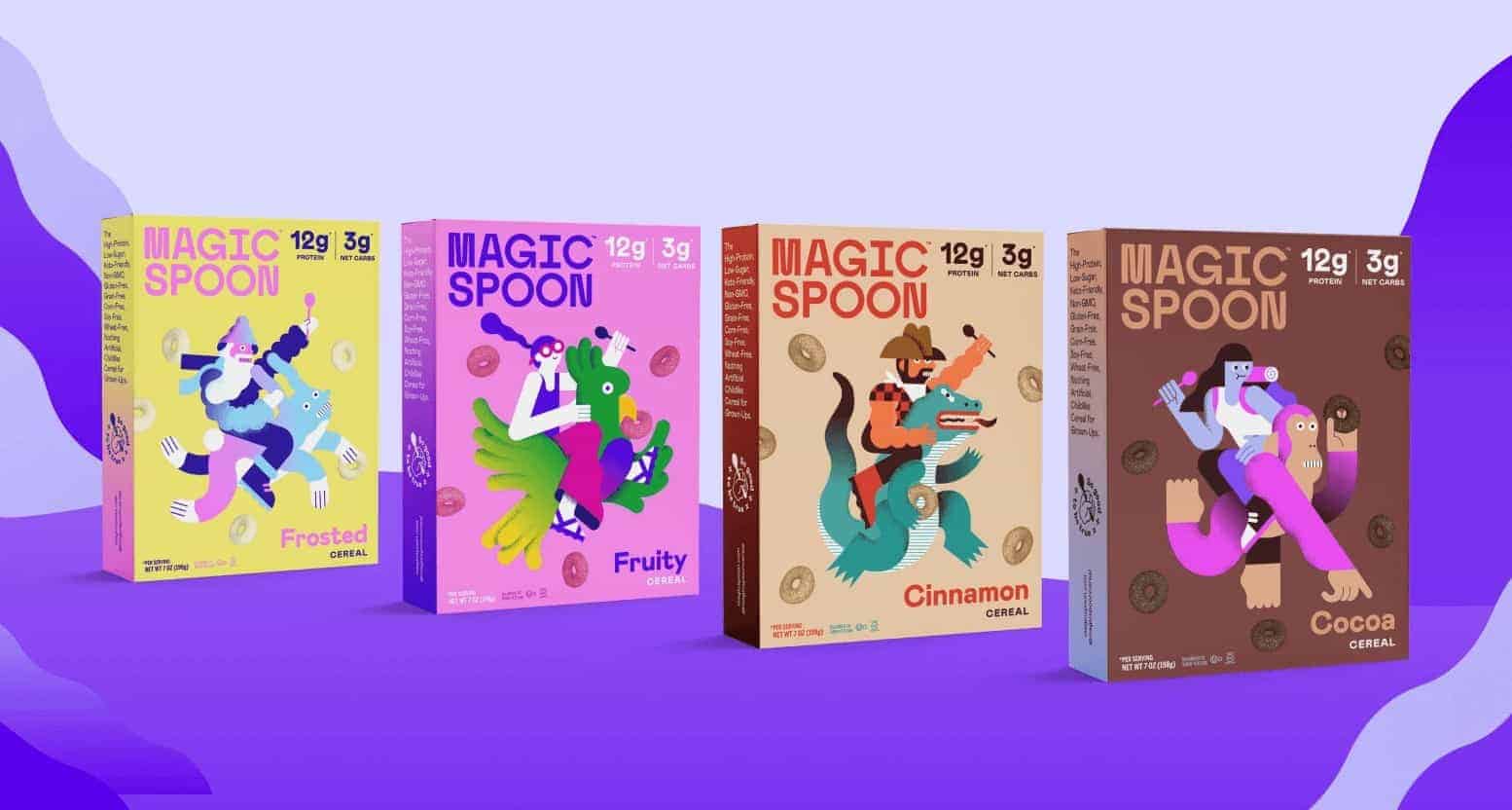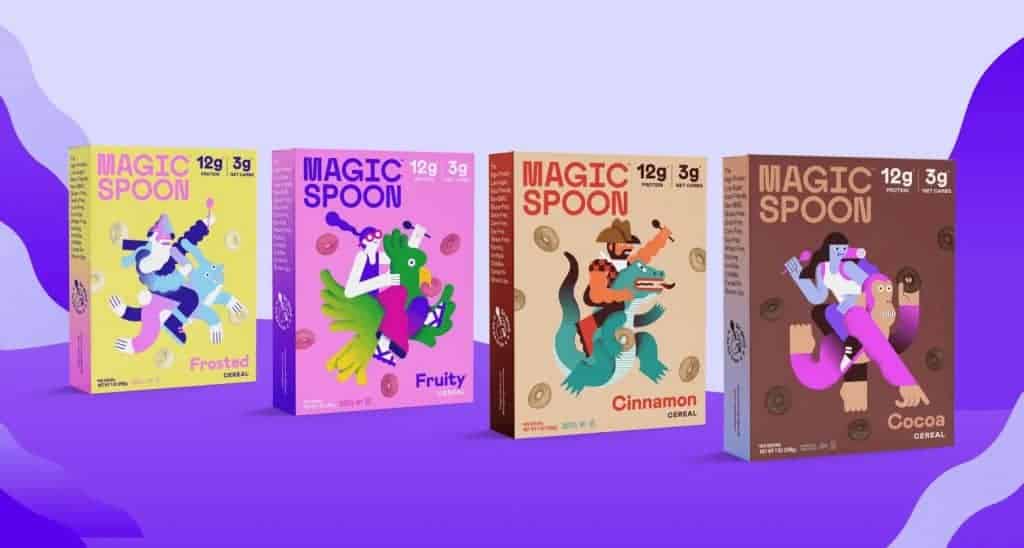 The founders behind Magic Spoon were just like every kid, they loved munching on all the original sugary cereals in the morning. But as they grew up they realized that besides the good taste, those breakfast cereals offer nothing to our body, but empty carbs.
So wanting to keep the amazing tastes & the fun feeling with an added hint of health, they created Magic Spoon – a cereal that combines the best of both worlds.
So if you're still looking for a guilt-free treat that tastes like a memory from your childhood, get a box of Magic Spoon for yourself! Go to magicspoon.com and get free delivery with the promo code: 20MINFITNESS!
---
Subscribe To 20 Minute Fitness