Podcast
Why An Unconventional Approach To Nutrition Might Work Better With Tom Kiss From Ate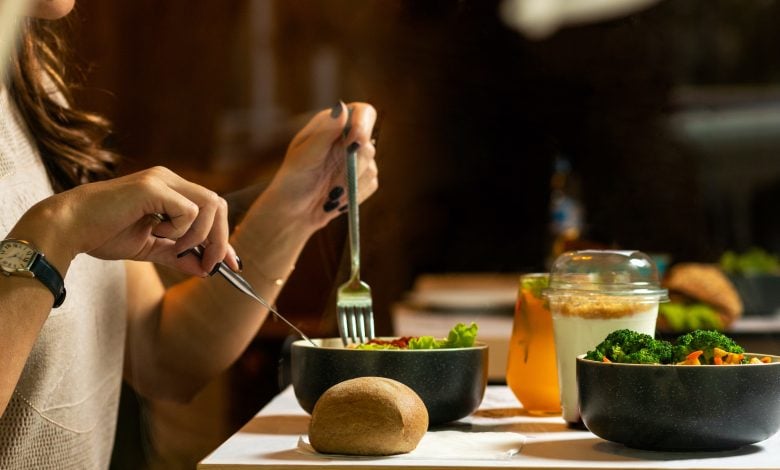 This week on the podcast we were joined by Tom Kiss, CEO & Co-Founder of mindful food journaling app Ate (formally Youate).
Tom has an IT consulting background which means that he finds himself more on the user side of things today within Ate, but rather unconventionally it is his background in IT that led him to the world of food journaling.
Having always been into sports growing up, Tom tried to stay fit and eat healthy but his job as an IT consultant meant that he was constantly traveling and under a lot of stress. This led to him developing to less than healthy habits as one might, and whilst he didn't realize their effects at the time the repercussions of these habits started catching up with him after a few years.
Tom started to fall out of shape and was still yet to notice until he faced a wake-up call in the form of a panic attack. Having never had one before he ended up driving himself to the hospital, and from that moment on decided to take action.
Meeting with a personal trainer he was introduced to food journaling, opening his eyes to two things:
His own nutrition wasn't great
The existing solutions for food journaling were poor, he was in search of something simple but couldn't find anything that met his expectations
From this came the building of Ate!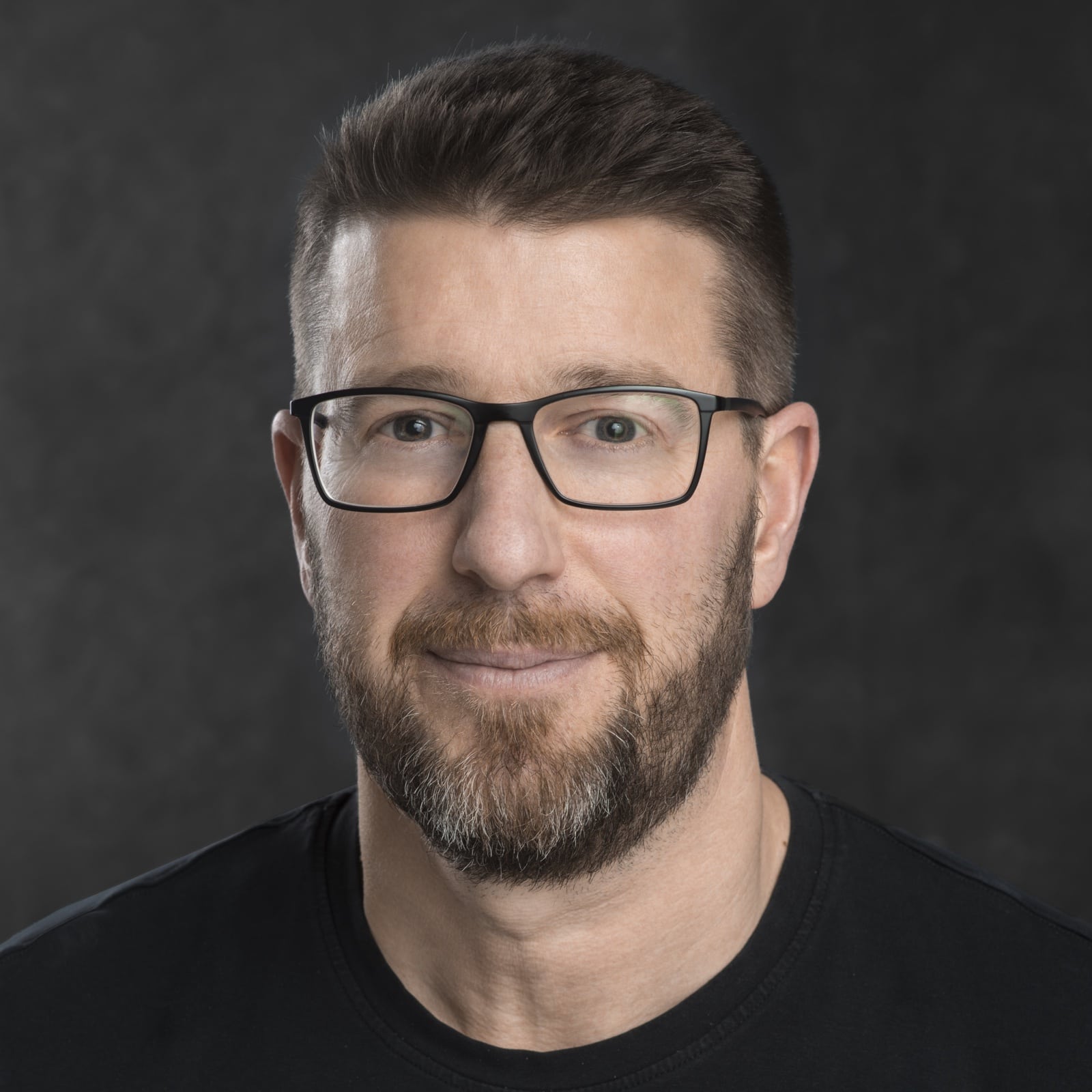 Three Things You'll Learn
1) The Ate App & Its Core Principles
Tom explains that Ate App, unlike conventional nutritional trackers that focus simply on the makeup of what you eat, is all about mindful eating and so it aims to help you understand your emotional relationship with food, your eating behaviors, and then how to change them if necessary (Check out this article for a deeper dive into what mindful eating is all about).
So how does it work? You snap a photo of your meal, yep that's right no calorie or macro tracking! Then they ask you a simple question: Is this meal on path or off path? After you complete your meal you answer the final question: Why did you eat? This is done to understand the circumstances of your meal, are you eating socially, emotionally, or simply to fuel your body?
The goal of this approach is to find out what does and doesn't work for you and ultimately how different foods make you feel.
Tom tells us that what the guys at Ate have found is that once you become mindful about eating, it flows into other areas in your life. Hence it's a great starting point for a healthier and more mindful life in general!
If you would like to lead a more mindful life as a whole we'd recommend listening to our episode titled: How To Build Healthy Habits With The Fogg Behavior Model with Dr. BJ. Fogg, reading his book Tiny Habits as well as the book Atomic Habits by James Clear.
2) Why Using the Ate App Is Better Than Conventional Food Tracking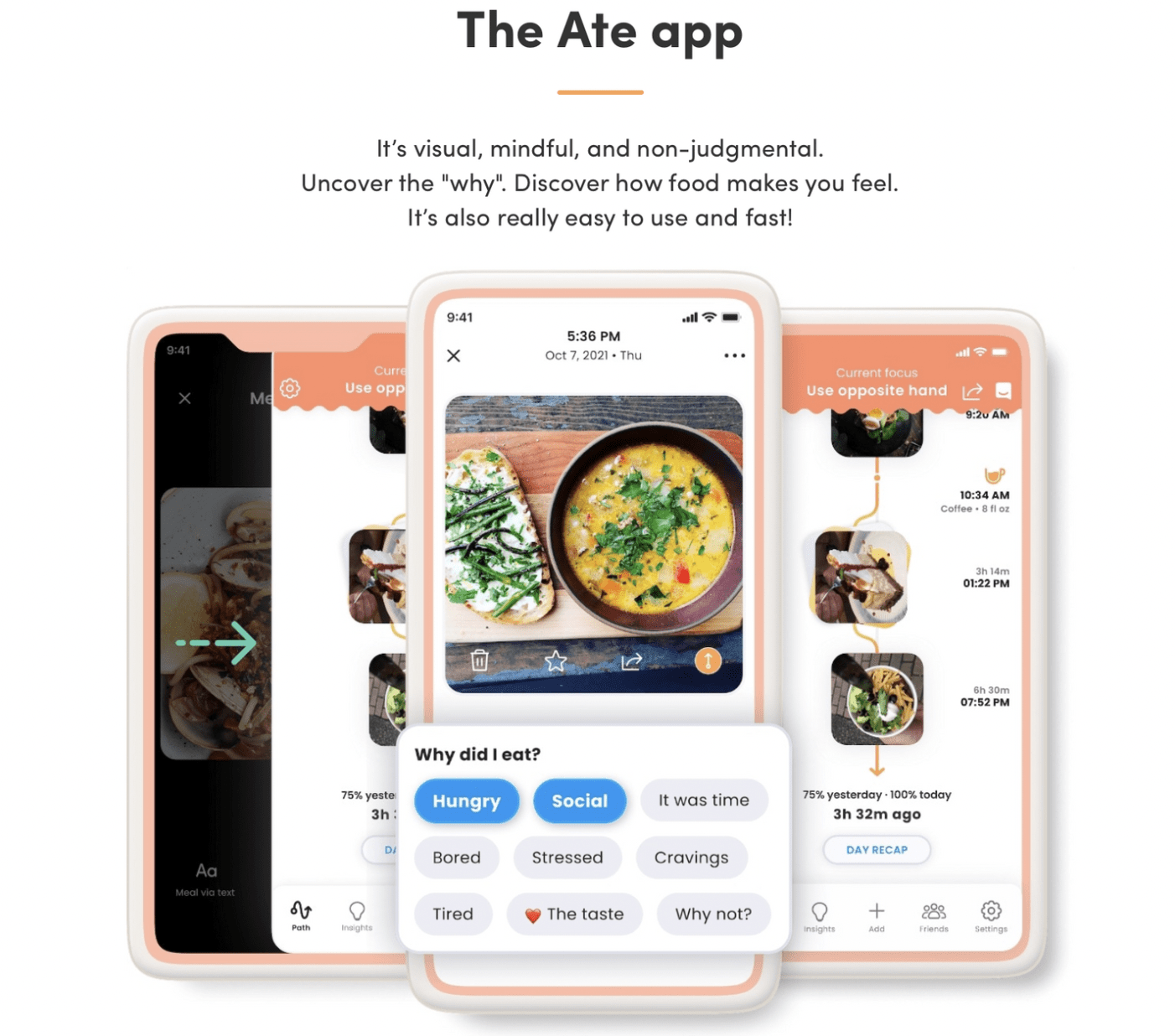 Tom details the benefits one would get using Ate over a more conventional food tracker. He makes it clear that the Ate app is for those looking for long-term sustainable change in their lives. If you have strict short-term goals (i.e you need to make a weight limit for a competition in 6 weeks) it's probably not for you as a sole solution.
The Ate app looks beyond calories. It helps you differentiate between the same foods of different quality ultimately allowing you to get a full picture and easy understanding of what affected your body in the way it did.
Tom talks about how Ate's key goal was to move beyond the black & white characterization of food into good or bad – if you have an 'off-path' meal you should be able to enjoy it without feeling guilty and just be mindful of getting back on path.
Listen on to get an insight into how Ate presents a more holistic overview of your nutrition in comparison to traditional food tracking apps!
3) The Ate Experiments
Tom reminds us how Ate is all about helping its users be more mindful with their food, and one way they achieve that is through some fun experiments, like the one pictured above. These experiments get users to think about portion sizes or having users eat with their non-dominant hands in order to have them slow down their eating.
Another underlying principle of the Ate app is as follows: What works for you, might not work for me. With that, they want to make everything as customizable as possible, and so they have a 'do your own experiments' feature also – with the aim of helping you discover what works and doesn't work for you and your body.
Of course, everything in the Ate app is backed by science and research findings.
Click here to reach Ate's blog where you can find much more of their challenges.
Listen to this week's episode to learn Ate's approach to building habits and why Tom thinks it's leaning more towards psychology than nutrition!
---
Don't Forget To Subscribe