Podcast
Tips On Training, Nutrition & Discipline With An Ultramarathon Runner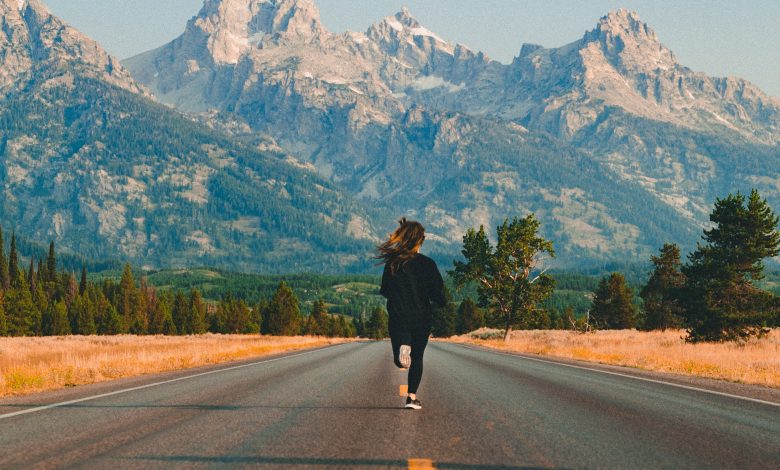 This week on the 20 Minute Fitness podcast we welcomed Sally McRae, who is not just an everyday runner, but an ultra trail runner. After a few years in her professional life post-college, Sally was really missing the competitive spirit she grew up with as an athlete, so she started running regular marathons. Then, when she first read about ultra races, she was fascinated by the fact that the human body is capable of something like this and wanted to try herself out. She ran her first ultramarathon back in 2010 and has been on the Nike ultra trail team for the past 7 years.
Listen to this week's episode to learn how to train for a race and get some great advice from Sally on discipline for reaching your goals!
Three Things You'll Learn
1) What It Means To Be Disciplined
Sally told us that the hardest in training for her first race was to keep a good balance between being a mom and not giving up on her dreams. And to do this she really had to learn how to be disciplined. Her days leading up to a race start early at 4 am, so she can train before her family wakes up, and she gets her 2nd training of the day after everyone has gone to bed.
This is a real example that you can reach your goals no matter what other responsibilities you have in life if you want it enough to go the extra mile. She is purposeful about her days and does little things that go a long way when it comes to making the most out of every day.
Press play to hear Sally talk about her daily routine and how she utilizes her time the most efficiently!
2) Training For An Ultramarathon
The first question that you need to answer is where is your starting point. We're all at different levels and hence need different types of training and timeframe to get ready for a race. You need to make sure that you train your body gradually and don't go from 0 to 100.
First, you'll start off with base training, which is all about increasing your aerobic capacity. You'll need to run a lot, but you'll also need to do strength training so you strengthen your body. This way, as you move to the next phase, you can endure faster workouts and longer runs. Towards the end of the training period (last 6-8 weeks), Sally suggests doing double long runs to prepare yourself for running when your legs are tired.
In today's show, you can hear a lot more hands-on training advice from Sally.
3) Resistance Training For Ultramarathons
Initially, Sally started off with very little knowledge on how to train properly and she ended up getting several injuries in the first few years. Some of her injuries were caused by her weaknesses coming out during races due to the lack of strength training in her routine.
Today she knows that you need to get your whole body strong not just your legs because you have to make sure that your body can handle the most difficult circumstances. Lifting weights, band exercises, and bodyweight training are all good to incorporate into your workout routine.
Learn more about Sally's strength training tips and why nutrition is important for ultra races!
---
Don't Forget To Subscribe