Podcast
The Do's And Don'ts Of Strength & Conditioning Training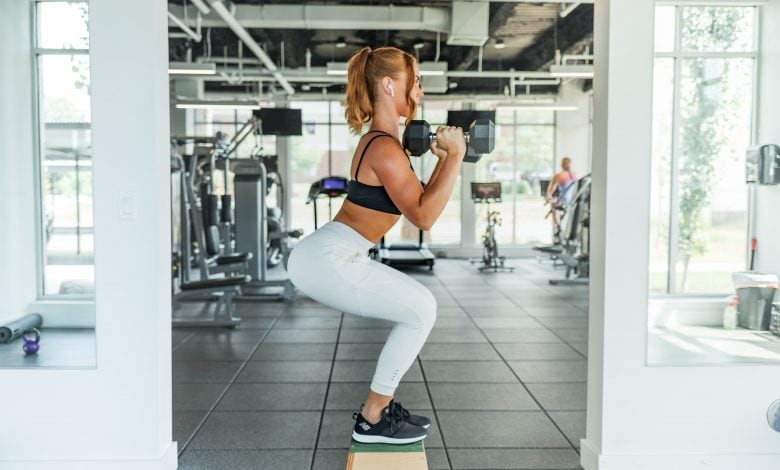 This week on the 20 Minute Fitness podcast we have Ingrid Clay, a certified personal trainer, bodybuilder & plant-based chef. Next to her own company, ISCWellness, Ingrid is also a Lululemon ambassador and a trainer at Barry's Bootcamp. Ingrid specializes in body sculpting, nutrition planning, and strength and conditioning, which you can hear her talk about extensively in today's show!
Press play to learn about the benefits of strength & condition training, what are the main Do's and Don'ts, and to get some great at-home workout tips from Ingrid!
Three Things You'll Learn
1) Strength & Conditioning Training Vs Cardio
Some of us prefer strength training while others prefer cardio. Whichever your preference is, chances are your exercising routine will be skewed towards that. However, as Ingrid emphasized, you should always have a balance between cardio and strength training, as both are key for long-term health & wellbeing in different ways.
Incorporating strength & conditioning into your routine has both aesthetic and functional benefits. You'll be building muscle mass, which is key when you're young since we start losing muscle as we age. Strength training will also help reduces the risk of injuries when you get older, and increase bone density and joint flexibility.
Tune in for more information about the benefits of strength and conditioning training vs cardio!
2) The Do's & Don'ts of Strength & Conditioning Training
There are a number of things that you absolutely need to nail and some that you need to avoid when it comes to strength and conditioning. Ingrid suggests that when you're starting out, you should always aim for lighter weight and higher reps. This is because first, you want to build muscle endurance and then move on to muscle strength. Additionally, you should always pay attention to having the right form and breathing technique.
On the other hand, you should never skip warm-up and shouldn't move too fast. Both of these can lead to injury. If you're just starting out, you should never overdo it and should be realistic with your targets. Try to aim for a sustainable lifestyle change rather than short-term success.
Hear more Do's and Don'ts from Ingrid in today's show!
3) At-Home Workout Tips
With most gyms and fitness clubs still being closed, we're dependent on at-home workouts. But I'm sure that most of us are bored of the usual bodyweight exercises, so we asked Ingrid for some tips on spicing up your routine.
She said that one of her favorite props at home is a chair, as you can use it for a full-body workout. The first move she suggested is the decline push-up with your legs up on the chair. It is a great exercise for your chest. Then, the Bulgarian squat with 1 foot on the chair and 1 foot on the floor, which will target 3 different parts of your leg. Finally, step-ups for working the full leg both in the front and the back.
Listen on to hear Ingrid explain the benefits of these exercises and give some advice on unilateral vs bilateral exercises!
---
Don't Forget To Subscribe
---
Thank You To Our Sponsor: Premium Jane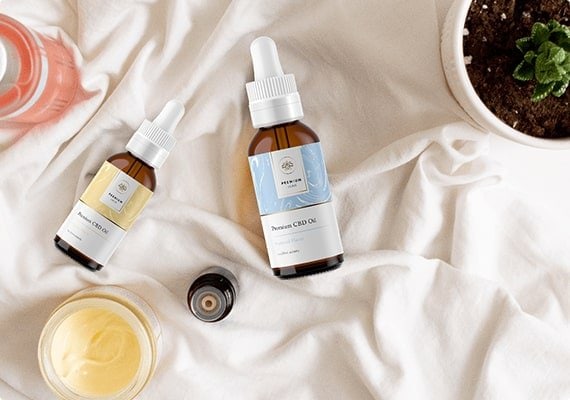 Premium Jane is a US-based company offering a number of CBD products including oils, topicals, capsules, gummies, bath bombs, CBD for pets, and more. All of their products are made from completely organic Kentucky-grown industrial hemp and are third-party lab tested to ensure purity and quality.
CBD is naturally occurring in the industrial hemp plant, and in order to achieve pure quantities, Premium Jane uses top-of-the-line C02 extraction methods. CBD is said to help support a sense of calm for focus, the management of everyday stresses, healthy sleep cycles, recovery from exercise-induced inflammation, and more.
To find Premium Jane's full-range of CBD products, visit them at premiumjane.com and use coupon code 20FIT to get 20% OFF your purchase.