Podcast
The Concept Of Metabolic Flexibility & Optimal Nutrition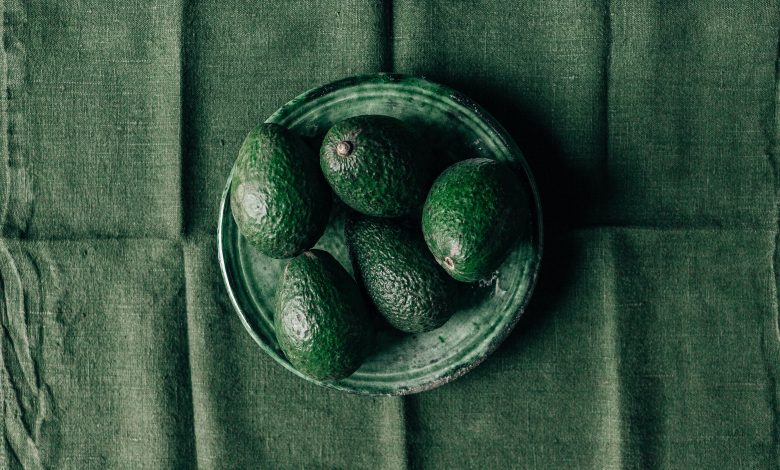 This week on the 20 Minute Fitness podcast we were lucky enough to have Robb Wolf on the show, who is a two times New York Times and WSJ Best Selling author and runs the popular podcast, The Healthy Rebellion Radio. By training, Robb is a bio-chemist and had mainly done research in cancer & autoimmunity. Following a personal health crisis, Robb has done extensive digging and has found low carb, keto ancestral diet to be a solution for better health.
 Listen to this week's episode to learn about metabolic flexibility, the factors that play a role in it, and to find out whether there is such thing as optimal nutrition!
Three Things You'll Learn
1) The Concept of Metabolic Flexibility
Being metabolically flexible in a textbook sense means that you're able to use a variety of fuel sources (mainly carbs and fat) with little difficulty and without a big change in performance. As an example, Robb brought up his wife, who can easily get on a keto diet without any issues, while she can also eat fair amounts of carbs without suffering crazy blood sugar spikes crashes.
There are a number of factors that can play a role in metabolic flexibility and we have varying control over these factors. For instance, our genes can impact our metabolic flexibility, which is something we can't control. The gut microbiome is also a big piece that impacts metabolic flexibility, which is again a tricky area.
Press play to hear Robb further explain metabolic flexibility and the factors that influence it!
2) Improving Metabolic Flexibility
So the big question is: can we improve our metabolic flexibility? There are certain things that we have more control over than others, which can lead to improvements. As an example, good sleep is a key factor, which we can actively try and work on. Different diets, such as the carnivore diet, can also work for some people, but this comes down to individual differences.
According to Robb, experimentation works well and can actually lead you to finding what works the best for you. It's very important though that if you experiment, you should also measure the results with methods, like continuous glucose monitoring (CGM). And if you do so, you have to make sure that you account for day-to-day variations and try to take your measurements under the same conditions every day.
Tune in to hear more about improving your metabolic flexibility and the advantages and disadvantages of CGM!
3) The Optiomal Nutrition
What we mean by optimal nutrition largely depends on the individual and their goals. However, being protein-centric and making sure that you're ticking the boxes there is generally a good approach for everyone.
Robb suggests eating between 1g of protein/pound of lean body mass to 1g protein/pound of body weight. Once you are set on your protein intake, you can figure out the rest based on your lifestyle and goals. But as another rule of thumb, you should always aim for eating as much whole foods as you can!
Listen to Robb's thoughts on how our nutritional intake should look like!
Additional Resources
Don't Forget To Subscribe
FULL TRANSCRIPT
Martin Kessler: Everybody, it's Martin Kessler. Welcome to another episode of 20 Minute Fitness, the show that covers science and technology in and around fitness and health in just a few minutes. Let's start off with a line of wisdom for this episode, and that is: "Every fighter has got to be dedicated, learn how to sacrifice, know what the devotion is all about, make sure you're paying attention, and study your art." Said by none other than the marvelous Marvin Hagler, one of the greatest boxers of all time, and who sadly passed away earlier, two weeks ago. Moving on. Today's particular episode is going to be of great interest to nutrition geeks, bio hackers, and anyone who's really interested in living long and healthy really. Quite frankly, you should be interested in that stuff. My guest is none other than Robb Wolf. Rob is a former research biochemist that really has a multi-faceted background from having been one of the earliest practitioners of CrossFit, and advocates of the Paleo diet.0:00:56.9 MK: He's also a quite prolific author, really, who's written the Paleo Solution, Wired to Eat, and The Sacred Cow, and you may have heard of his own podcast, The Healthy Rebellion Radio, or watched some of his talks on metabolic health, ancestral diets, and intermittent fasting on YouTube. In our discussion, you will see that Robb doesn't get dogmatic when it comes to choosing Paleo, keto or how many carbs you're consuming because at the end of the day, there's no one-size-fits-all solution. Every individual has their own metabolic flexibility, genetic make-up and gut microbiome composition, and of course, varying performance needs. Anyways, I really hope you enjoy this interview as much as I did, and that you can take away some of Robb's unique perspectives and incorporate them into your own lifestyle. Last but not least, a quick shoutout to our sponsor: 20 Minute Fitness is brought you by ShapeScale, the 3D body-scanning scale that measures and visualizes your body composition in photo-realistic 3D, currently in beta testing in San Francisco and soon available to everyone. More on shapescale.com.0:02:02.0 MK: Hi, Robb. Welcome to the show.0:02:05.2 Robb Wolf: Huge honor to be here. Thank you.0:02:06.9 MK: I'm really glad to have you on. I know you have a busy schedule, but it's really great to have you on the show today. Could you start off by introducing yourself first though, for the listeners that don't know about you.0:02:17.4 RW: Yeah, I'll try to keep it brief. By training, I'm a biochemist, mainly did research in cancer and autoimmunity spheres, had a really significant health crisis back in 1998 when I was looking at beginning medical school or a PhD program, and kinda the long, hopefully short but somewhat long story, I figured out that I had ulcerative colitis and an inter-related host of both GI and autoimmune issues, and through some pretty extensive digging, came up with this idea of a ancestral or paleolithic-type diet, and was so sick at that time… I'm about 170 pounds now, at my low ebb due to malabsorption from the ulcerative colitis, I was about 125, 130 pounds, so really, really rough shape… And being desperate and knowing that the conventional treatments for these conditions are not all that effective, tried this low-carb, ketogenic ancestral type diet, and for me, it was just a life saver. It literally saved my life, and it was such a profound impact on me, it really made me question if I wanted to go into standard clinical medicine, and although you can kind of steward things in a different direction once you're through medical school, you spend a remarkable amount of time learning about pathology and disease and whatnot in a way that I knew I just wasn't gonna tackle.0:03:36.7 RW: And so interestingly around that time, I also discovered this kind of whacky workout online called CrossFit, and this was back around 2000, 2001, and my good friend Dave Warner, who's a retired Navy SEAL, he and I started following these workouts in his garage, and within about three months, we had about 15 people that we were training in his garage, and we reached out to Greg and Lauren Glassman, the founders of CrossFit, and asked if we could open a gym and call it CrossFit, and they said, "Go for it," and that ended up being the first CrossFit affiliate gym in the world. And then I after that, not too long, moved back down to Chico, California, where I did my undergrad and opened up what was then the fourth CrossFit affiliate gym. So if people like CrossFit, that's usually kind of a cool story. If they hate CrossFit, then I usually lose several credibility points sharing that little bit of background, but being in and around that community for, gosh, almost 20 years now, it's been fascinating because we've had the ability to work with so many people under so many different circumstances, kind of the elite athletic performance scene, people in police, military and fire.0:04:42.4 RW: But I've gotta be honest, my main passion has always been a person kinda like me, someone that had some really complex health issues that they had exhausted what standard of care medicine could provide them. And that's really the area that I've focused the most over the bulk of my career, trying to uncover the different nuanced paths to improved health. And I think we're gonna talk a fair amount about metabolic flexibility today, and that was a hard-won lesson for myself, both learning about where the edges of that apply to myself, which I'm not particularly metabolically flexible… I've improved that over time… But making some assumptions early on, that classic Dunning-Kruger thing, it's like, "Well, this thing worked really well for me, so clearly it'll work really well for everybody else." And so, it's been an interesting experience understanding where and when this ancestral template works very well for folks, and where we need some latitude and some flexibility to make it work for the folks for whom they're not the center of the bull's eye in that situation.0:05:44.3 MK: Right. And let's dive a bit deeper into metabolic health. In general, I would say the US is definitely facing a metabolic health epidemic. It's become so tough that diabetes is on the rise, diabetes type 2, and obesity is on the rise, and a lot of it can be led back to metabolic flexibility, or the lack of it. Maybe you can talk a bit more about the concept, actually what metabolic flexibility actually means, and why it is important.0:06:09.6 RW: Yeah, being metabolically flexible in like a textbook definition really speaks to the ability to use a variety of different fuel sources, mainly really carbohydrate and fat, although by extension, ketone, very seamlessly, with little drama, little difficulty, really not a big change in performance or perception. My wife is an example of somebody who's very metabolically flexible. She can go keto, she goes in, she goes out, no headache, no lethargy, no problems. She can eat a fair amount of carbs and doesn't suffer a really crazy blood sugar excursion. She doesn't get blood sugar crashes, unless she really… If she goes for the extra large… Mexican meal of beans and rice and tortillas.0:06:56.8 MK: Right.0:06:57.6 RW: And she can feel kinda rough from that. She can overdo it, but she needs to really try to do that, and in researching some material for my second book Wired to Eat we did some side-by side comparisons where I would eat, say, 50 grams of carbohydrate from white rice, she would eat the same amount. She's a good 30 or 40 pounds lighter than I am, but she would still… Her blood sugar with over a two-hour period of time never really get above about 115, 120 throughout the course of that whole experience, whereas mine would top off around 190, 195. I would then suffer a really catastrophic crash, blurred vision, cognitive problems. I was kind of a disaster on that, and so this was… It was cool in that it gave a little bit more of a concrete explanation for what I'd seen clinically, which is that this person seems to run great on carbs, this person doesn't. And here's kind of like an actual…0:07:52.7 MK: And just to be clear, you're not diabetic nor are you pre-diabetic?0:07:56.8 RW: No, but I think if I ate carbs pretty consistently, I would get there rather rapidly, yeah. Or at a minimum, I would suffer a lot of deleterious health effects like vision problems and whatnot, yeah, yeah.0:08:10.0 MK: So how do you explain metabolic inflexibility, like how does it occur or is it just something that some people have and some don't?0:08:16.9 RW: I'm not entirely sure. I think that there's multiple factors that are at play here. For sure genetics is a piece of this. People who have more of the amylase gene, more frequency of the amylase gene seemed to do better with carbohydrates. They seem to both digest them better, but they also have a more favorable insulin response. It seems to keep the insulin or the blood glucose levels within tighter parameters. And here's an interesting thing that I… For me, it was kind of this pretty deep insight, I don't know if it is for other people, but an individual like myself to have good blood glucose levels, I have to eat reasonably low carb, probably below 50 grams of total carbs a day, sometimes more like if I'm really active or whatnot. But in that situation, I have a pretty consistent blood-glucose response throughout the day. People who are very metabolically flexible or very insulin-sensitive, they look like I look like eating significant amounts of carbs, and that's really the big difference there.0:09:14.1 RW: And the people who eat significant amounts of carbs and don't suffer the blood sugar crashes, which then lead into the over-consumption of food writ large, I think is where we see the distinction between folks. 20 years ago, I was definitely a bit in the insulin hypothesis camp, I think over the course of time, I've come to the conclusion that, yeah, chronically elevated insulin levels are definitely a problem, but insulin in and of itself is not the primary driver of, say, type 2 diabetes and insulin resistance and whatnot. You take kind of a classic Gary Tops approach. I don't buy into that, but at the same time, I'm not fully on board with say like the it fits your macros crowd that will just say, so long as… Food composition doesn't really matter, you just need to keep control of your portions. In a free living world, free living population, how you keep control of portions is really important. Not that many people have the discipline or the neurosis to do basically like a figure competitor's lifestyle.0:10:16.9 RW: That's a big lift for a lot of folks, and so finding a way that people can spontaneously match caloric intake and output, I think is kind of where the ticket is, and that's where people find their metabolic flexibility, optimum. But he asked a really good question, I did a poor job of answering it. What is metabolic flexibility? What goes into defining it? Genetics are definitely a big piece, the gut microbiome appears to be a big piece. The caveat to that is we know it's important. I don't think very many people have any idea what to do to improve that, like probiotics work for some people, pre-biotic fiber work for others, and for some people, all of those are an absolute disaster and do nothing. So I think there's a lot of charlatanism that goes around the gut microbiome.0:11:04.3 RW: We know absolutely that it's important, but I think the only thing that we can really hang our hat on is if we do something and it has a clinical outcome of improving gut health and improving metabolic flexibility, that's great, but we're not really in a great predictive place with that. I think that there's a lot of goofy-ness that happens on the testing and whatnot. There is some some lesser known or considered things like iron overload, particularly in men or post-menopausal women, excess iron accumulation in the body is a pro-oxidant and that pro-oxidative status can increase inflammation and the increased inflammatory state degrades insulin sensitivity and by extension the metabolic flexibility. So there's some big picture things that we know feed into metabolic flexibility, and again, I think that we have varying degrees of control over those different levers.0:11:55.8 MK: Yeah, it's kind of an interesting topic actually, when you look at the microbiome, studies have shown that diabetics or obese people often lack certain bacterial cultures like biota like akamancia municipila, and that can have a huge impact actually on your ability to metabolize carbohydrates. Now, how do we re-introduce that and whether the fact… Where is really the causality like why do they lack those microbiota, has it always been always the case, or has it been because of certain lifestyle behavior? And once the damage is done, how easy is it really to change the make-up of your microbiome? That's really like you said, there's a lot of charlatanism and a lot of unknown stuff, how we can really influence. Like you said, some people, they find probiotics work, some people use a lot of fibers in their diet and that really helps to build up certain cultures, but it's not really a one-size-fit-all approach right now. Which makes it so hard.0:12:52.5 RW: It really is, and even I would put one additional wrinkle in there, which is that you may be doing something and it may be working, and then something will change, and then whatever it is that you're doing isn't working any more. And we saw this in working with Naval Special Warfare, these seals were deployed, they had great endocrine profiles, they were super metabolically flexible. They would do a deployment, their line of work is just so stressful, like a low-grade traumatic brain injuries from parachute deployments, writing boats over choppy water, firing weapons, basically shift work, being awake all night, sleeping during the day, using Ambien to sleep, using stimulants to wake up, and these guys would come back an absolute metabolic wreck. And so the individual would be pretty metabolically flexible pre-deployment an absolute metabolic wreck post-deployment, and oftentimes, limited ability to really change what we could do to improve things. And oftentimes what the main lever left to us, we would try to improve sleep, try to improve endocrine function and whatnot, but really just controlling that glycemic load ended up being the most effective thing that we had going on.0:14:01.5 MK: And when it comes to nutrition, is there a thing like optimal nutrition? You often go back to the ancestral way of living. You're really big on paleo and obviously paleo does come with a low carbohydrate component in its diet. Is that the way it was always in the past, and that's why metabolic flexibility was less of an issue than it is today or how do you explain that?0:14:24.3 RW: Yeah, I think. I mean optimum… There's usually an optimum for each person, and then that will be a little bit dependent though, on what the goals are. If you're very performance-oriented then optimum nutrition may actually be a little bit antagonistic towards longevity. James Fitz-Gerald, the guy who won the very first CrossFit games, very, very smart guy. He made the case that due to the volume of glycolytic demands within CrossFit, you had to consume a carbohydrate level that for anybody was probably antagonistic towards longevity over the legitimate long haul. Maybe you could have a window of time where you were really competitive, but if you were gonna run that hot of a motor that often… There were just gonna be some consequences to it. So I do think that we can zero in on optimum nutrition from the protein leverage hypothesis. This is an idea that all organisms tend to eat to a protein minimum, and this is true of whether we're talking about grazing animals or omnivores or carnivores. And it's because the more protein-centric foods also tend to have other nutrition that comes along for the ride.0:15:31.7 RW: So like grazing animals will really lean heavily towards clover over grass because the clover tends to be more nutrient dense. It tends to have more protein and by extension other nutrition with it. And so if we get a little bit protein-centric and make sure that we're ticking the boxes there, which is, I like somewhere around a gram of protein per pound of lean body mass on up to a gram of protein per pound of body weight. That seems to be a pretty good spectrum for folks to exist in. And then use that as your base and then from there, do some tinkering with, do you run better a little higher carb, do you run better a little lower carb, and then fill in appropriate from there. But really making things of protein-centric and then by extension from that, figuring out, trying to get as much whole food nutrition as you can, but catering to your metabolic specificity or the demands of your sport or what have you.0:16:24.8 MK: And how do you… What level of protein do you see as reasonable? Are you more subscribing to Ted Naiman's PE diet or are you more like in the keto camp?0:16:35.7 RW: So that gram of protein per pound of lean body mass on up to a gram of protein per body weight, which is definitely more in that Ted Naiman sphere. The interesting side note with that though, the classic Atkins recommendations were right in that ballpark. The Bernstein diabetes solution, which is tailored towards type 1 diabetes is right in that ballpark. I think the unfortunate thing is that the ketosis as a state can be arrived at in a lot of different ways, and there seems to be at least some benefits, at least for some people being at least transiently there. But then unfortunately, because we had a medically-supervised ketogenic diet, this thing became the default gold standard of how you enter that process. And I think for most people, it's protein deficient, it ends up being nutrient-deficient over the long haul. Interestingly, I think people have a tendency to overeat and gain weight on it over the long haul which is supposed to be… Back to that insulin hypothesis, supposed to be impossible to do. So I'm definitely more in the Ted Naiman PE camp for sure.0:17:40.8 MK: Yeah. Because fats tend to be pretty high in calories. Well there's a lot of debate what is more satisfying, satiating is it protein or is it fat? There's still [0:17:50.8] ____ in that.0:17:50.8 RW: Yeah. And on that satiety story, there is kind of an S-curve with protein. So satiety goes up with protein up to a point and then it will flatline, and this is likely due to the need at some point, nobody's super sure what the upper limit of protein as part of the human diet. It can be, is it 30%, is it 40%? Some of these northern latitude populations, like the Inuit maybe 40-45%. They may have some polymorphisms that allow them to consume a higher percentage of protein as a total percent of calories. But there is kind of a reality that at some point over the long haul, humans do need either fat or carbohydrates to act as a co-factor in protein metabolism. And so there is kind of a… You can't indefinitely do an 80% protein diet as an example.0:18:42.4 RW: If an individual has a significant amount of body fat to lose, then you can do that, and that effectively ends up being kind of like a protein-sparing modified fast. But once the individual gets reasonably lean, we're gonna end up with some protein toxicity issues and we've got to modify some things. But pretty consistently, I see folks undereating protein and we do resets frequently within our healthy rebellion community, and I have folks that have followed me for 10 or 15 years, they've read my books, they seem pretty buttoned up. And then when we really get them to weigh and measure their food and lay out what they're actually doing, they're consistently undereating protein by anywhere from 50-75% of what they should be. It's remarkable how undereating protein they typically are. And then once they fix that, all these other good things fall into place.0:19:32.2 MK: When you look at our society, when we look at our supermarket shelfs, it's so much easier to undereat on protein and overeat on carbohydrates and fats than on protein, and that's really a problem. In your first book, you also talk about the process called glucose hysteresis. Maybe you can also talk about that and how does it play a role in metabolic flexibility.0:19:53.7 RW: Yeah. That's a… I was kind of excited when I saw that perspective. It's a really thick topic. I have a couple of longer talks that dig into this. One of them is metabolic flexibility, the Rosetta Stone of the macro-nutrient wars, and I think folks can probably search that and find the full presentation on that, but hysteresis is an interesting process. If folks have a little bit of an engineering background, they may be familiar with these things called memory switches. Within electronics, there are switches, the composition and the way that they're put together, they will actually become more attuned… If a certain signal goes through them, they will become more attuned and more efficient at kind of switching into the state that they switch into.0:20:39.6 RW: Glucose hysteresis, the theory behind it… Now, this isn't 100% buttoned up, but it makes a kind of sense to me, and it seems to be gaining some ground… It makes the case that with really significant blood glucose excursions, it forces our epigenetic profile into a very glucose-centric kind of situation. Because we have to dispose of the glucose and deal with it, tends to shift us into a more glycolytic metabolism, and this tends to produce remarkable amounts of reactive oxygen species, and we are also dealing with the advanced glycation and products of the glucose sticking to our proteins and creating cross-linking.0:21:20.9 RW: But the notion behind the glucose hysteresis is that over time, because of these blood sugar excursions, our epigenetics kinda shift more and more and more towards a glucose-centric metabolism, and that ends up eroding our ability to have metabolic flexibility, so then we become very inefficient at dealing with fat. If you overlay just general overeating in that situation, then I think we have a terrible downward spiral and this dove-tails into the lipo-toxic model of insulin resistance where one's adipocytes… So someone like me, it would be very, very difficult for me to get extremely overweight because I tend to get super high blood pressure, high blood glucose. Like I would be one of these not super overweight, but dead really quick diabetics. Like I would have cardiovascular disease, I'd have super high blood glucose levels. Some people though in the process of over-consuming calories have this amazing capacity to keep gaining body fat, but without losing insulin sensitivity. They're relatively insulin sensitive.0:22:26.7 RW: Those people also interestingly tend to be relatively low in visceral adipocity, and that seems to be one of the main things like that. That storage of fat around the internal organ seems to somehow be particularly toxic to glucose metabolism, but the combination of this hysteresis idea, this notion that you're just constantly pinging your metabolism to respond to glucose, and do it in a way that is… Again, from an ancestral health model, there are societies that consume remarkable amounts of carbohydrate, but the thing to really keep in mind is that they don't experience these really significant blood glucose excursions, and I know you wanted to talk about CGMs a bit, and that's where I think that we can get some insight into this story.0:23:09.7 RW: And again, it's really important for folks to keep in mind, some folks in the kind of paleo ancestral health scene will say, "Well, dude, look at the Kitavan. They eat 70% carbohydrates, so eating tons of sweet potatoes should be fine." The Kitavans, though, don't suffer really significant blood glucose excursions. They do, once they shift into a more westernized diet. They get seed oils and bad sleep and processed carbohydrates and all the rest of this stuff, but it's again, I think that there are kind of frequency bounds that are really important to keep in mind when we're thinking about these processes kind of feeding forward.0:23:46.9 RW: I know Peter Attia recommends a baseline of about 80 for blood glucose and I wanna say an excursion not greater than 15 or 20 points above that, post-meal, and that's the way that he kind of creates his optimized nutrition for his clients. The interesting thing though is that from person to person, that could be 30 grams of carbohydrate day for one person, or maybe 300 grams of carbohydrate a day for another person, based off their metabolic flexibility and glucose disposal and whatnot, but I do think that it's interesting looking at post-prandial glucose excursions and just kinda glucose on average, like an A1C. It is an interesting way to start triangulating in on what may be more appropriate for folks based off their goals.0:24:35.8 MK: I'm kinda interested about that topic as well, like the post-prandial elevated glucose response, those excursions, and to some extent, it is something that is somewhat normal. If you have a meal with a higher glycemic load, you're gonna have some of those spikes and you have an insulin response, and the curve lowers again. Now the question is of course, how long is that spike? Do you have it just for half an hour, one hour, two hours, or three or four hours? And I think that's where it gets particularly dangerous. But how do you think that factors into the whole longevity and optimized nutrition debate?0:25:09.8 RW: So the main anchor that I pulled for this, and this may be complete confirmation bias, but Stefan Genet had a really interesting article… I wanna say it was from maybe 2009… And it pulled together, I don't know if it's all of the known studies, but a good number of the known studies looking at oral glucose tolerance test in pre-agricultural people. So it was hunter-gatherers, it was pastoralists, it was some horticulturalists. And the general trend there was that even when these relatively small people… So something to keep in mind with an oral glucose tolerance test, it's usually either 75 or 100 grams of glucose that are consumed at a bolus, a bigger person is just naturally going to have a lower value in blood glucose response because it's bigger, you have a larger surface area to dilute it in… These are pretty small folks, but they still rarely had a blood glucose level above about 110 nanograms per deciliter, which is really remarkable. You would think that the fact that they were just smaller.0:26:14.3 RW: To size match this, their glucose amount should have been like 50 grams really, because they're so much smaller than generally the westernized populations, but they still had these remarkably good blood glucose responses, and there just wasn't a really, really large blood glucose excursion there. And so again, if we dove-tail back into that idea of glucose hysteresis, and if we really hammer that glycolytic response, blood glucose levels go very, very high, so then the body is trying to figure out how do we deal with this to minimize the toxicity of these potentially very high blood glucose levels, then that's kind of the anchoring point for me and how I create some upper and lower bounds around this. And what's interesting for me is that the normal within Western societies, I think is pathological as a baseline, when people will say, "Well, it's normal to have 140 post-prandial, it only stays there for a little while, and that's all fine."0:27:16.7 RW: What if the normal is reflective of a population that's just uniformly sick and we're allowing people to get into blood glucose excursions that are causing really significant problems? It's a hypothesis, it's not Newtonian physics or something that have perfect predictive value, but it makes a lot of sense, and again, if we plug in some individual variability, one person may be able to consume an absolutely prodigious amount of carbohydrate and not get anywhere near 140-150 post-prandial. Someone like me, you have to be relatively careful to not hit that level, and so then we've got an eye both towards the ancestral health model in respecting that there may be some consequences to these excursions that are really significantly above what our genetics are really kind of expecting, but it also honors the fact that there's a ton of individual variation.0:28:11.1 MK: Yeah, I just wonder where you draw the line, I mean there have some studies that definitely look at it and can attest there is a higher cardiovascular risk even among non-diabetics if they have those elevated glucose levels, but most of them they look at a two-hour window, so if you haven't really not lowered your response within those two hours, then you have that additional risk. I don't know if there have been any studies done to not have any response at all, to never really have any large excursion that goes 15, 20 milligrams or above your baseline glucose level.0:28:44.2 RW: Right. It would be hard to find a population like that, kids or people on a long-term ketogenic diet for epilepsy would probably be one of the examples. It is interesting, from a cardiovascular disease perspective, I'm not in the complete cholesterol skeptic camp, I do think that LDL particles can and do play a role, but I am just so perplexed. Is the individual with peri-diabetic blood glucose levels and elevated LDL at the same risk as somebody who has really just rock solid 75 to 85 blood glucose levels and the same LDL level? I just can't square that in my head that that's the same type of risk profile. So again, I think that there's just a lot of different moving parts to that stuff, and it's just [0:29:38.2] ____ complex, and I think, again, this is where some kind of big picture heuristics to be able to just start unpacking this, but then we really have to get in and customize and individualize for the individual to kind of optimize based around goals.0:29:52.1 RW: And Peter Attia likes to make the point of an appetite for risk, like if your LDL particle is elevated but your blood glucose is low, your systemic inflammation is low, you get a coronary calcium scan and it's zero. Do you still wanna go on a statin? Is that hedging your bets or is that exposing you to greater risk? And there are people on both sides of the spectrum that are emphatically sure that they're right one way or the other, and I'm just perpetually confused by it. Fifteen years ago, I had cardiovascular disease 100% figured out, and I swear every day I get dumber and dumber on what seems to be going on with this thing, but I will say, I feel like blood glucose excursions look more and more dangerous to me than, I wouldn't say any lipidology profile, but it raises my hackles very quick, whereas a host of different lipidology profiles, I think we can nest those under different risk strata and not be too worried about it, but it's… Blood glucose excursions, I can get kinda antsy about that really quickly.0:30:56.9 MK: Let's talk about CGMs. It's almost impossible to ignore because there have been quite a few different start-ups now that have emerged in the last few months, and the use of continuous glucose monitoring among non-diabetics has been definitely on the rise, and it can have quite a different amount of uses for the non-diabetics, and one concept is definitely the one of personalized nutrition. And there's an often cited study of the Weizmann Institute from 2015, that looked at the individual glycemic response of non-diabetic Israelis, and it turned out that the one's post-prandial glucose response can vastly differ from one another, due to the difference in genes, lifestyle, insulin sensitivity and gut microbiota, like we talked about earlier.0:31:37.6 MK: Now for some eating bread may create a huge glucose spike and for others it may… Not so at all. And I think you featured, years back in your second book already The seven-day carb test, and now that's become even more popular now that with CGMs it's become much more easier than using finger pricking, and basically the idea is to compare different foods and really look at the different glycemic response between say white and brown rice or banana and oatmeal, they have similar amounts of carbohydrates, but really evoke different glycemic response, and it can really give you maybe an idea, if you react differently than what is considered the norm under the glycemic index. What are your thoughts like a few years on regarding some of those experiments?0:32:18.3 RW: I think they're incredibly powerful. When I was writing the book, I was really hoping… There's been noise out of Apple for ages that you were gonna be able to use the Apple Watch for transdermal blood glucose monitoring, and they keep punting on this. I would be really nervous being in the business of making the hardware around CGMs because if Apple or when these people crack that that nut then it's gonna be rough data to sell those. But I do think that the data that we can obtain from that is really, really valuable. And I'll share an example. When we do our resets within our Healthy Rebellion community, we make it optional that folks can do the seven-day carb test on the front end and kinda get a sense of where they are with different carbs. And from a coaching perspective, what this has done is it's offloaded the emotionality of carb response onto a fairly objective measure.0:33:17.3 RW: It's like dude you ate white rice and you went into diabetic blood glucose levels. And so we need to either modify the type or the amount of the carbohydrate. And so it's been really valuable in that regard from a coaching perspective, because people see it and then they eat differently and they feel better, and so some good things come out of that. But an interesting side note with that… We've had some folks do the seven-day carb test, really test pretty poorly. They were kind of like me. It's like there wasn't really a carb that was a good friend of theirs. They did everything from basic paleo to even some Carnivore interventions. One person I'm thinking of specifically ate Carnivore for the reset, continued for six months, started reintroducing carbohydrates, re-tested the same carbohydrates she did before the intervention, and she was remarkably carb-tolerant then. And she lost 15, 20 pounds, but she gained significant muscle during that process too. She started lifting weights and whatnot.0:34:14.8 RW: But it was interesting on a variety of levels for me, and I don't think any of this can be taken that it's uniform to everybody. But metabolic flexibility can be improved in people. The irony is that I've been terrible improving it in myself. But some of the folks we've worked with have had really remarkable success. There's been a variety of ways that people been able to improve their metabolic flexibility. But generally some weight loss and muscle gain and clinical improvements in digestion seem to be like the things that they need to do. Improving sleep seems to be a biggie. And then really interestingly, at least for some people, they are using a Carnivore intervention successfully and then reintroducing food, so they're not trapped in that scenario. And they are clearly healthier after that intervention than what they were before. And again, it's not to say that something else couldn't have worked.0:35:06.7 RW: When people… For me, when I eat just kind of keto, I have no food cravings. I'm great. I like having some asparagus and tomatoes and avocado. It's not a huge variety, but it's a little bit of variety. When I did Carnivore for six weeks, I was neurotic. I had cravings for ice cream, and the funny thing is that people out of the Carnivore scene… They started sounding like raw vegans, where they're like, "You're just detoxing. You'll get through it." And I'm like, "No. I think there's something wrong here." I've eaten for 20 years just a little bit differently than this, and I have no food cravings, and now I'm like losing my mind. And I think it was just like I was so constrained on that diet that it made me kind of crazy. Now what I did learn from it is that if… Particularly if I'm traveling and all I can get is a bunch of hamburger patties, I could do that for a couple of days and I don't have to sweat it. Not scratching up some kale or something isn't the end of the world.0:36:01.0 RW: And so I learned something from that. But it's just an interesting side note because there are people to say if you eat Carnivore, you will absolutely ruin your gut and you will never eat other foods again. There may be some circumstances where that's true, but I'm at least seeing some anecdote where that's not true. And so doing those little experiments and using something like a CGM to get some legit objective feedback I think is really valuable because otherwise, this is still highly anecdotal. But there's at least that little bit of consistent objective background to it. It's like CGMs are improving in these people. They didn't change in these people, and so I think you can start even in thinking about study design, we can start asking some good questions from these N equals one experiments.0:36:46.3 MK: Yeah. I think there's definitely like the personalized nutrition aspect, right? We all have a different microbiome incident in our gut as well as a different genetic pool and a different lifestyle, and all these factors really factor into what diet also works best for us. Now when it comes to running some of those experiments with a CGM, how much variance could want expect though to see? You may discover some glycemic response that surprises you. But then maybe could that be the case made that three months later you run the test again and the result might be completely different.0:37:19.0 RW: Just because of the natural variation in tests.0:37:21.6 MK: Yeah. Because maybe you didn't have enough sleep, maybe the time of the day you conducted a test, maybe you changed your diet. Maybe you went really from paleo to Carnivore. I mean, there are so many things that impact your responses.0:37:33.8 RW: Yeah. I wrote an article that we should be publishing on the Element website soon. It's called Testing is Data, Not the Destination. And I see this is one of my hesitations about things like CGMs or the ketone monitoring. People just do stupid stuff as trying to play to a particular number. Now, if you're getting really crazy blood glucose excursions, then we probably need to do some things to figure out how to improve that. But like in the case of ketones, higher ketone levels are not inherently better. At some point it becomes ketoacidosis and you can die from it. So if people are concerned about too high of glucose levels being problematic, too high of ketone levels can also be problematic. And in some situations for neurological conditions or adjunctive cancer therapies and whatnot, higher ketone levels are important. But people give too little thought to the day-to-day variation in that testing, for sure. And so that's where a spreadsheet or something like Heads Up Health or something like that, where you're putting all your data in this thing and you can really step back and look at it and do some subjective notes.0:38:44.8 RW: So when we roll out the seven-day carb test, we use the finger stick method for tracking blood glucose, and ideally we do it pre-meal, one hour, two hours. Like, that's ideal. People can do it different ways, but amidst all that, we're also recording a bunch of subjective information… How did you sleep that day? Did you have any additional stress? We try to do it at exactly the same time of day… If you have one cup of coffee, you don't have two… And expect things not to change. So we try to normalize as much as possible, but that is where, to some degree, I see folks just do a total Thelma and Louise off the cliff of… N equals one self-experimentation where it's… Sometimes you're stepping back and like, "Well, how do you look? How do you feel? How are you performing?" Sometimes that becomes really valuable because there can be so much day-to-day, hour-to-hour variation, and people get so wrapped around this number that it's like, "Okay, maybe we just need to step back and do less tracking and less analysis." So this is actually some of my concern around like the Apple Watch becoming actually really good at tracking blood glucose level.0:39:52.6 MK: And I think it also depends a bit on how the data is being presented and is it pushing you maybe from one extreme to another? Maybe just to give an example, one of those startups that is using CGMs, Freestyle Libra and they have their own curvatures, and they allow you to snap photographs of your meals and then basically you can compare how that compared to your post-prandial glycemic response. And just to have an example, one time when I used one, I was eating a breakfast consisting of waffles… Protein waffles, but still there were, I think, like 20-30 grams of carbs in there, plus I had some berries, obviously more carbs, and some scrambled eggs, and my glucose went up from, I think, about 81 milligrams per deciliter to about 131 milligrams per deciliter within the first 30 minutes. By one hour was back down to… I think, 110. By two hours, I was back to 90. Now, this meal was scored from zero to 10, and this meal got a score of one, it wasn't really that bad, you know what I mean? There was, definitely…0:40:55.7 RW: Right.0:40:55.9 MK: It was not ideal… Classic bacon and eggs would basically have a flatline for me. I would stay at like 90 and it would get a 10, which is great, I get it, but it's really like such a stark difference between the first meal and the second? And that's why I'm wondering, at what point should you draw the line where it gets really a bit too extreme?0:41:15.6 RW: Yeah, I don't know. I think that some degree of variation in that… So we mentioned the glucose hysteresis, which is the cyclical exposure to something and kind of pushing the epigenetic profile more towards, say like, a glucose-centric metabolism, which could have some problems. But the flip side of this is the hermetic response, and so in an individual that never has a glucose excursion, they actually become poorer at dealing with it. So this is where you could make the case that maybe once a week, once every 10 days or something… I don't know that you… It's kind of like the old anabolic diet or cyclic low carb diet… Which I actually find those things worked terribly for people 'cause they try to do low carb and then donuts and ice cream and it just… It doesn't work well. But having a piece of fruit here and there, pushing that blood glucose up a little bit because that one exposure upregulates the anti-advanced glycation end-products, like the enzymes that help untangle these advanced glycation end-products. If your blood glucose is so low, so completely stable, then you actually lose some of that adaptability. Now, if you are just 100% blood glucose stable, or if you're a type 1 diabetic and you really just don't wanna arm wrestle with a glucose excursion, that's fine…0:42:38.8 MK: Yeah, it's a different story.0:42:39.5 RW: But, this is a case to be made for, just every once in a while, have a piece of fruit, it… As long as you don't feel like absolute shit afterwards and there's knock-on problems, but…0:42:50.7 MK: And I guess it goes back to what you mentioned at the beginning, right? It depends, also, a bit on your lifestyle.0:42:54.7 RW: Yeah.0:42:54.8 MK: Let's say you're really into performance, you also need to have that adaptability that your body can quickly metabolize carbohydrates, turn them into glycogen when you really need it. Now, most people won't need it on a day-to-day.0:43:07.2 RW: Right.0:43:07.7 MK: But generally, if one of our listeners would be getting a CGM, let's say, for 14 or 30 days, where do you think they can really, at the most, benefit to improve in their lifestyle? There's definitely like a level of understanding your individual glycemic response, you can test different foods, you might actually figure out something about your day-to-day life depending on what you eat. What your general glucose level is every day, even without making any interventions. But what would you suggest them to try out and what can they take away from there to actually make a positive change in their life?0:43:45.2 RW: I've been noodling on this and…0:43:48.5 MK: Because the cynic in me could also say, you know like, "Okay, if I'm already on a keto diet, or on a low carb diet, am I gonna learn something that I already didn't know?"0:43:55.9 RW: Yeah, probably not, right? I think anchoring things in sleep quality and maybe even HRV score… Although, as I say this, I'm somewhat cringing because, again, people will go nuts over HRV and I ended up ceasing to use my HRV platform because I would wear it while reading and then it considered that sleep latency, and then it would give me a shitty sleep score, and so then I would take my Oura Ring off while I read and then put it back on to go to sleep just so I could get a better score and I'm like, "Why am I doing this?" But, in the earlier stages, I do think that anything that we do that improves our sleep has this interesting knock-on benefit to everything else, so should you improve your electrolyte intake? Do you need more sodium? Well, if you're having this 2:00 AM, 3:00 AM wake up, there may be a case to be made for having some sodium right before you go to bed, and it helps you sleep better. And then your HRV score improves. Do you do well higher carb? If you sleep better during that time then maybe you do. Do you do better lower carb? Well, if you sleep better… So I've actually been steering things towards sleep quality, and then by extension, the HRV deal, but the HRV, it's again, this thing where you have to read the chicken entrails a little bit.0:45:16.7 RW: People will start losing their minds… I was getting really frustrated because I'm like, "I don't know what else I would do to sleep better." Now it's like a blue blockers on this, and I would never really crack up into the 90s in my sleep quality, and so I eventually just kind of abandon it. But it did provide some initial insight into, "Oh yeah, I can do this, I can do that." Like salt shots before bed. Absolutely, improve my sleep quality, I got both more REM sleep and more Deep Sleep, and I definitely woke up more, just subjectively more rested and ready to do Jiu-Jitsu training and stuff like that. So, I do think a case could be made towards really keeping an eye on sleep quality, as a kind of an orienting. And by extension, like blood glucose levels, I think sleep quality and blood glucose levels are some interesting kind of fairly objective metrics that if you hit those, everything else you wanna do usually gets improved as a consequence. If you want elite athletic performance, you want the best sleep quality you can possibly get. If you're training so hard, so often that your sleep quality is degrading, you're gonna blow up at some point. You can use that for a peaking phase, but you've gotta have that plan for the dialing the volume and the intensity back so that you can super compensate and everything.0:46:34.8 MK: Yeah, I think that's a good piece of advice. Now, just maybe rounding up a discussion on metabolic health, and you quickly alluded it to in the beginning around Ketosis, how do you think that actually has an impact on our metabolism? And why is it a good thing to be in Ketosis?0:46:51.1 RW: I really have to… The main case that I would make around Ketosis is that I think our… Again kind of ancestral model, our intermittency of eating, and then also our physical activity levels, probably pushed us into at least a low-grade ketogenic state, sometimes. So I think that for a lot of folks, just some amount of time spent in a bit more of a ketogenic state is probably pretty valuable. Some people like me, who just really seemed to hit a brick wall on carbohydrate metabolism. It's kind of… It's the cul-de-sac I'm in, if I go out of that, I just… I feel terrible. I start getting GI issues, definitely have cognitive function issues, and so… But I think that I was reflecting on a number of things. Vaginal birth, was not breastfed, tons of antibiotics as a kid, it seemed like two times a year, I would have strep throat. Went on Tetracycline for acne at the age of 13 and stayed on it until 21.0:47:56.2 RW: And so I was on antibiotics for 20… 10 plus years, plus all these pepperdin things. Caught Giardia in Mexico, caught Giardia in Thailand. What does that do to my ability to. I've had my gut microbiome sequenced, and it's actually not all that remarkable one way or the other, either good or bad. But what did all that stuff do? I remember when I learned that classes of antibiotics go after the ribosomes that are specific to bacteria, and that's the same ribosomal proteins that are in our mitochondria. And I asked my Biochemistry Professor, I'm like, "isn't this a problem for humans? Wouldn't this cause mitochondria dysfunction?" She was like, "No, no, no. There's no issue." And it stuck in my head and I'm like, "That's gotta be bullshit." And then, I was actually talking with Tim Ferriss about some of his long-term Lyme issues. And I shot him a paper that was basically that antibiotics used in Long-term Lyme recovery are mito toxicants, and that the Long-Haul Syndrome of at least some Lyme disease, may actually be Mitochondrial dysfunction.0:49:11.9 RW: And ironically, one of the ways to kind of reset that Mitochondrial dysfunction is a ketogenic diet, and or fasting, or a low grade aerobic activity for long duration, which also enhances Mitochondrial biogenesis and all that. So I know that's kind of a circuitous route around that. In all honesty, I think the Ketosis as it's generally presented, is more of like a hack, it's more of a… I wouldn't say it's the natural state to eat a 70% fat, 20% protein, that doesn't really make sense.0:49:44.6 MK: And it's not the only way to get into Ketosis, fasting is maybe even the more natural state to get into it, because back in the day in ancestral cultures…0:49:52.4 RW: With some intermittently eating…0:49:55.3 MK: There was intermittently eating. We didn't always have available and nutrition at all times, like we do have today. And a 36-hour fast or 48-hour fast could also get you for some substantial time into ketosis. How often would you recommend for one to be in Ketosis?0:50:11.4 RW: It really depends on the individual and their goals. Again, for me, I'm in Ketosis, probably 95% of the time, because I rarely eat enough carbs to pop me out. And just through self-experimentation, that just seems to be where I feel best. I think beyond that, if people started doing a little bit of a restricted-feeding window, I think one thing, the early time restricted-feedings, so trying to get more of the food in early and then it's not as socially easy to do, like skipping breakfast is the more easy thing to do, work-wise and more socially easy thing to do, but skipping dinner and… Or a very light dinner, I think is metabolically more favorable potentially, and then you fast overnight. Clearly, if folks just do a little tweaking of partitioning more calories and more carbs earlier in the day, they can go from a very low fasting ketone level daily to 0.5 or above overnight, and they're still eating 200 grams of carbs today, but they're just sticking it in the early part of the day and then doing some training, and then a very small dinner and they're getting some appreciable ketone levels for half of their day. I think that there's probably some cool benefit to that, and it sure strikes me as being metabolically flexible, being able to pull something like that off.0:51:31.1 MK: Awesome, well, just wrapping up, because today we are already running a bit out of time now. And I know I still wanted to talk to you actually about the whole meat versus vegetarian discussion, because you have, of course, had recently a book called The Case for Better Meat: Why Well-Raised Meat is Good for You and Good for the Planet, where you kinda make the contrarian case for red meat found in a sustainable way. But yeah, today, just wrapping up about metabolic health, what would be a good starting point for our listeners to learn more about the topic, if they wanna learn more about it and dive deeper?0:52:01.7 RW: If folks… I can follow up with you and get a link to this, but I did… I think a pretty slick talk called Metabolic Flexibility, the Rosetta Stone of the Macronutrient Wars, and I had kind of a four-part series, and that was part two of the series, the most recent one was Longevity: Are we trying too hard? And it really digs into [0:52:23.3] ____ protein and is massive protein restriction really gonna be the boon that people suggest it is, and I really don't think it is. I think that there's… The researchers really decrying protein intake, are looking at this through through straw instead of through a broader lens of Evolutionary Biology, but yeah, that's… I'll toot my horn a little bit that Metabolic Flexibility talk was pretty legit. It covers a lot of ground and it pisses off almost [laughter] everybody in the space, like the low-carb jihadists are not happy about it, the Kitavin Paleo people are not happy about it, but I really like that one, and I think it's a good introduction to both Metabolic Flexibility and also, it's these broader topics of why under some circumstances does a high carb diet seem to be the B's needs, and why in other circumstances does a modified Adkins seem to be like the only thing that works for somebody? And once we kind of understand both that big picture, and also the ability to go down and individualized, and I think it sorts out a lot of stuff.0:53:24.9 MK: Right. Yeah, it's a great talk and we make sure to put it into our show notes, and of course, also you have books and you also do have your own podcast… Right?0:53:31.7 RW: Yeah, it's called The Healthy Rebellion.0:53:33.1 MK: Yup, awesome. Well, thank you so much Robb Wolf for coming on this show. We definitely have to make time for another session at a later time, because I definitely still wanna talk about red meats.0:53:42.1 RW: I will bring down property values anytime you want, so you let me know and we'll do it again.0:53:46.2 MK: Much, appreciate it.0:53:47.3 MK: Well, that wraps up another edition of 20-minute Fitness, make sure you check out our show notes on 20minute.fitness, where you can find links to resources where you can delve deeper into this topic. You can also find us on. Twitter and Instagram at Shape 25th. And if you enjoy the show, please give us a review on Apple Podcasts and Spotify. Your review helps other listeners to learn about our show, and of course, your feedback is always highly appreciated. If you've done this already, please consider telling a friend or a family member, perhaps about the show if you think they'd get something out of it. This is Martin Kessler, 20-minutes Fitness is mixed by Lilla Laczo and supported by Shape in San Francisco as always, thank you so much for your continued support and until next time.