Podcast
The 80/20 Rule & How You Should Use It For Endurance Sports
This week on the show we talk to Matt Fitzgerald, an endurance coach, author & nutritionist. Matt is a lifelong athlete who got into running at an early age as he was inspired by his dad. After college, he felt he completely burnt out and would never run again. However, his next career choice led him to as a writer with an endurance sports magazine, which got him back to running.
Listen on to hear what Matt has learned from pro athletes, what the 80/20 rule is and how you can apply it across various talent levels!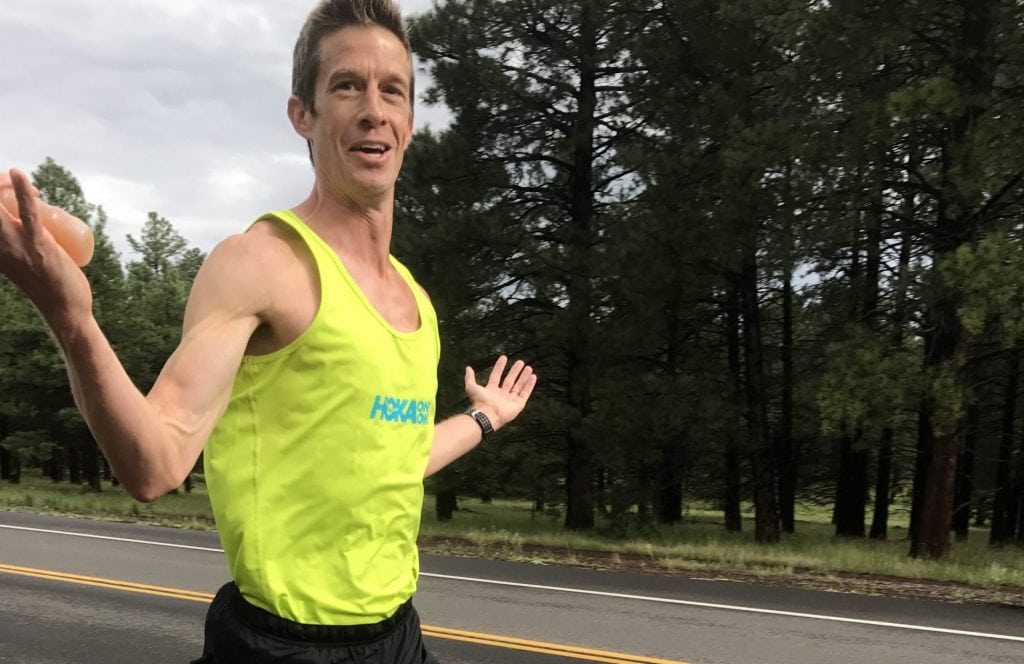 Three Things You'll Learn
1) Learning From Professional Athletes
Matt has always been convinced that regardless of how much talent you're born with, you should always copy whatever training methods the best pro athletes follow. However, most casual runners get this wrong and train nothing like the pros.
The number one common mistake that most of these recreational athletes make is that they always run at a moderate intensity – never high and never low. As you get to a moderate level, you cross the first ventilatory threshold (VT1), which means that there is a spike in your breathing rate. This has a physiological importance, which is that once your cross VT1, your brain has to work a lot harder to start using muscle fibers that are normally in reserve.
Listen on to hear why this makes lower intensity runs more beneficial in the long-run!
2) The 80/20 Rule
The 80/20 rule is not something that was invented. It was discovered through research and observations and has proven to be the single optimal training solution for all endurance sports. Which is why pro athletes in all these sports follow this method.
It basically means that you should do 80% of your training at low intensity and only 20% at high intensity. One of the main explanations is that if you mostly train at moderate-high intensity, recovery takes longer and you never let your body fully recover. This will hinder the benefits of your training.
Press play to hear Matt explaining why this rule doesn't only apply to pro athletes but also recreational ones too!
3) Training For A Marathon
According to Matt, the best performance indicator for marathon runners is not how long their longest run is but their average weekly volume. Therefore, if you're training for a marathon, frequency is key. So your first step should be trying to increase the number of times you run a week and decrease your long run's distance.
Once you have your frequency nailed down, you can focus on introducing the 80/20 rule in your routine. In the case of a marathon, a great practice could be going for 1 hard high intensity intervals run, 1 moderate intensity, and 2 lower intensity ones.
In today's episode you can hear Matt talk about the best practices for not just marathon training but also for beginner runners. Don't miss it!
---
More About The 80/20 Rule
https://www.8020endurance.com/
---
Don't Forget To Subscribe