Podcast
Pulse Diagnosis & How Acupuncture Works With Chronic Pain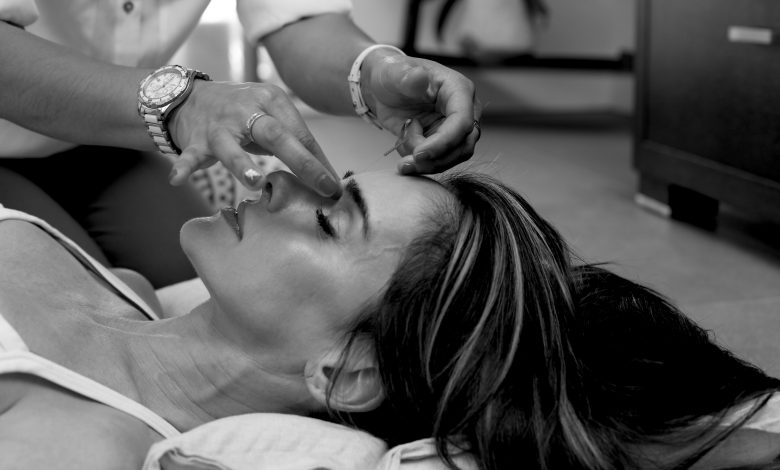 In honor of Chinese New Year, this week we welcome back Dr. Marcus Gadau, a leading Traditional Chinese Medicine (TCM) practitioner in Germany who studied Chinese Medicine combined with Western Medicine in Beijing and then got his Ph.D. in Evidence-based Chinese medicine in Hong Kong. After laying down the foundations of TCM in previous episodes, we wanted to get a bit deeper into treatments that are becoming increasingly popular in Western countries too!
Listen on to learn about the basis of TCM treatments, the pulse diagnosis, and the ins and outs of acupuncture!
This episode of 20 Minute Fitness is brought to you by Premium Jane. To find Premium Jane's full-range of CBD products, visit them at premiumjane.com and use coupon code 20FIT to get 20% OFF your purchase.
Listen to our first episode on TCM & our second episode on TCM!
Three Things You'll Learn
1) The Basis of TCM Treatments
TCM is often misinterpreted by the Western world. So it's important to highlight that TCM treats the actual physical body and has nothing to do with "the energy" of the body. The main goal of TCM is to improve the blood flow in the body as aging is really when your blood vessels get damaged and don't function that well anymore.
The blood is really a transport system in your body and therefore, having a great vascular system and highly oxygenated blood flow is important. This way all tissues can get oxygen, nutrients and get all the waste products out without any residuals.
Press play to get a deeper understanding of the basis of TCM and why having a healthy vascular system is key!
2) What Is The Pulse Diagnosis
Beyond regular diagnostic methods like blood work, listening to your lounges, and asking questions about general well-being, TCM practitioners use other techniques too. Out of these techniques, the most commonly used is pulse diagnosis.
Pulse diagnosis is when the practitioner checks your pulse on your artery on your wrist. Based on the shape, strength, and depth of the pulse, the practitioner can make a Chinese diagnosis about your organs and how well they function. And the explanation behind this at a high level is that if there is a certain disease present, it will create a specific pulse wave.
You can learn more about the pulse diagnosis and how it's used from today's episode!
3) How Acupuncture Works
TCM tends to be "root-cause" medicine and hence lifestyle and diet are usually the biggest components of treatments. However, when pain is already present, it needs to be treated. According to Marcus most chronic pains (about 95%) are neuropathic pains caused by irritated nerves. And acupuncture is the best treatment for these types of chronic pains.
When you're treating chronic pain with acupuncture, you usually put a needle in a different area than where you're injured (for instance if you're injured in your right knee, the needle would go in your left knee). The placement of the needle results in the brain getting a stimulus, which breaks the chronic pain loop in the brain and blood starts flowing in the injured area. You'll soon be able to move pain-free but to permanently get rid of the pain, you'll need to return for a number of sessions.
Tune in to hear more about how acupuncture works and what other issues you can treat with it!
---
Further Resources
Acupuncture
Acupuncture: Chronic Back Pain
Backpain
Acupuncture: Chronic Headache
Acupuncture Criticism
TCM General
---
Thank You To Our Sponsor: Premium Jane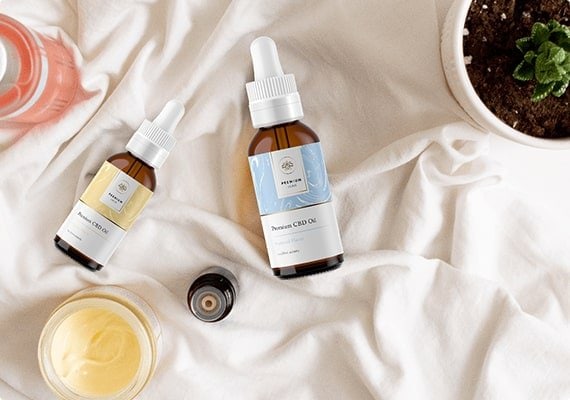 Premium Jane is a US-based company offering a number of CBD products including oils, topicals, capsules, gummies, bath bombs, CBD for pets, and more. All of their products are made from completely organic Kentucky-grown industrial hemp and are third-party lab tested to ensure purity and quality.
CBD is naturally occurring in the industrial hemp plant, and in order to achieve pure quantities, Premium Jane uses top-of-the-line C02 extraction methods. CBD is said to help support a sense of calm for focus, the management of everyday stresses, healthy sleep cycles, recovery from exercise-induced inflammation, and more.
To find Premium Jane's full-range of CBD products, visit them at premiumjane.com and use coupon code 20FIT to get 20% OFF your purchase. 
---
Don't Forget To Subscribe