Podcast
How Your Metabolism Works & Can You Hack It With Herman Pontzer
This week on the podcast we talk to Herman Pontzer, who is an evolutionary anthropologist and a professor at Duke University. Within this field, Herman's main interest lies in researching how our evolutionary past has shaped our bodies and how it affects the way our bodies work in today's modern world.
Press play to learn the basics of metabolism and to hear about some of Herman's focus areas, such as how our bodies burn calories and what factors influence our total energy expenditure!
Three Things You'll Learn
1) What Do We Mean By Metabolism
Your metabolism is more complicated than how you probably think about it. We've got 37 trillion cells and each one of these cells is busy all day. Everything these cells do takes energy, which means burning calories. You might only be aware of things, like physical movement or reading a book, however the things that we notice are actually only a small piece of the puzzle. Your brain burns a lot of calories on the daily that you don't realize.
So a good starting point to understand your total calorie expenditure is to start thinking about it holistically. Your body has a limited number of calories to go through each day and so it has to prioritize what to spend the energy on.
Understand your metabolism from today's episode to learn how your body works!
2) Our Evolutionary History's Impact On Metabolism
Back in 2009-2010, Herman and his research team went to Northen Tanzania to work with one of the last hunter gatherer communities. They used the gold standard for measuring their total energy expenditure. Why? Because hunting gathering is the lifestyle we evolved in, so to understand humans in the appropriate ecological context, they had to look at people living in hunter gatherer communities.
Prior to the study, they were convinced that individuals in these communities would burn a lot more calories on average than most of us, as they get 5-10x more activity a day. However, to everyone's surprise, there is no difference between the average total energy expenditure of hunter gatherers and us living in industrialized populations.
Press play to find out the explanation behind this interesting finding!
3) Factors Affecting Your Metabolism & What You Can Influence
Your body is changing metabolically through growth. Factors, like development and the environment you grow up in are shaping the normal range of calories for you to burn a day. And of course your genetics also influences whether you have a slow or a fast metabolism.
As an adult, your energy expenditure range is pretty much stable until it starts slowing down as you age. But one thing that you can influence is how you spend those calories that your body has for you. For instance if you exercise a lot, your body won't have energy to spend on things like inflammation and stress reactivity. But you have to be careful because if you take it to the extremes and spend too much, you won't have enough for the other essentials, such as recovering from a cold.
Tune in to today's show to learn more about the factors you can hack when it comes to your metabolism!
---
Further Resources
---
Thank You to Our Sponsor: Legion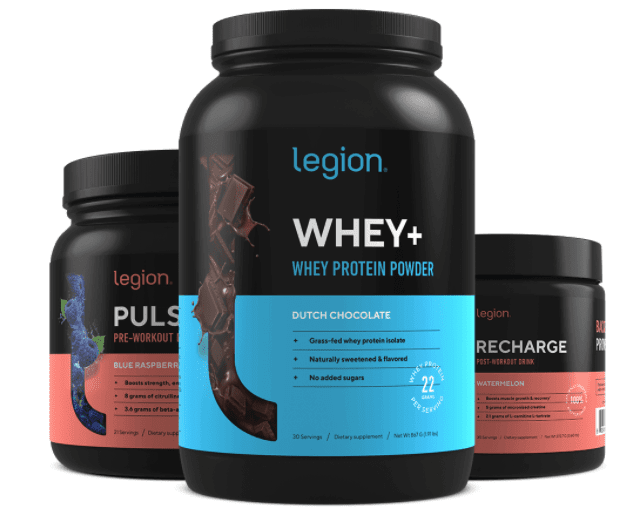 This episode of 20 Minute Fitness is brought to you by Legion, the #1 brand of all-natural sports supplements in the world. Legion prides itself in selling supplements that are 100% transparent, 100% naturally sweetened and flavored, and contain no artificial food dyes or other unwanted chemicals.

The 20 Minute Fitness listeners who are new Legion customers can now get 20% OFF their first order! Go to buylegion.com/SHAPE and use the code SHAPE at checkout and you'll save 20% on your first order, and you'll get double Legion reward points if you're an existing customer!
---
Don't Forget To Subscribe