Podcast
How To Succeed With Your New Years Resolutions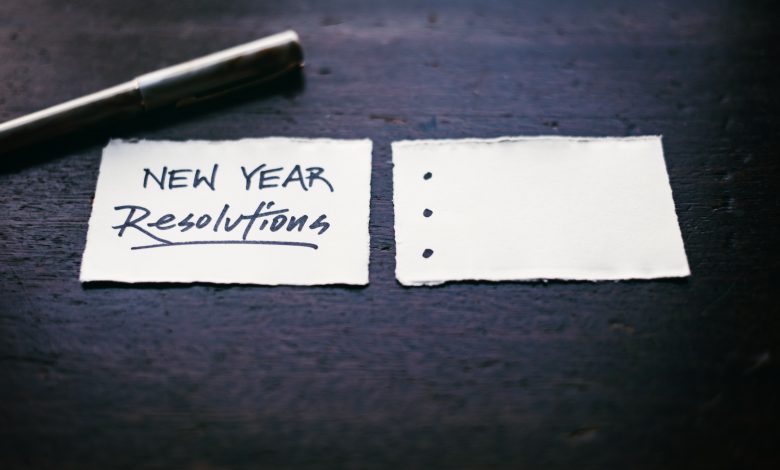 This week on the 20 Minute Fitness podcast we welcomed back Dr. Marcus Gadau to discuss a topic that is very relevant right now: New Year's resolutions. Marcus, who is a leading Traditional Chinese Medicine practitioner in Germany, has been helping his patients with their New Year's resolutions for many years now. Therefore, he knows the ins and outs of what makes people fail and how one can succeed when it comes to forming new habits.
Press play to learn about the most common mistakes people make with their New Year's resolutions, Marcus's tips on how to succeed, and other great life hacks!
Three Things You'll Learn
1) Why People Break Their New Year's Resolutions
As we are getting closer to January 17, which is the official "ditching day" by when most people have given up on their resolutions, it can be helpful to look at some of the common mistakes we make.
According to Marcus, the first mistake is that people tend to focus on breaking old bad habits rather than creating new good habits. The latter one is actually easier, hence you should go that route. The second mistake is not having a real purpose behind your goal. In order to succeed you have to know your big 'Why'. Finally, we also tend to put too much focus on a specific end goal. Instead of this, you should aim for setting up a system that can lead to your goal and concentrate on staying on track with this system rather than the end destination.
Listen on to get greater insights into these mistakes that can make or break your resolutions!
2) How To Succeed With Forming New Habits
First of all, you should set up a plan or a system that is not a full 180 from your life before. Introducing smaller changes will make it easier to stick to this new plan. Secondly, based on a Swedish study, precise, time-bound New Year's resolutions actually have lower success rates. This can be explained by the fact that they tend to lead to too much negative feedback, which is demoralizing and can end in giving up.
Marcus also suggests having a "commitment buddy", which can help a lot with accountability. Additionally, setting out rewards for achieving small positive changes and punishments for failing is also a great method that can increase your chances of succeeding.
Tune in to hear the details of the Swedish study and get more tips from Marcus on how to succeed!
3) Other Useful Life Hacks & Personal New Years Resolutions
A great practice that Martin has introduced to his life is reflecting on the past year. If you sit down at the end of the year and you look back at what worked and what didn't during your past year, you can build the coming year on your reflections. Additionally, it's also important to think about what are the things that make you happy on a daily basis and focusing on them to have a happier and fuller life.
As an example, Marcus touched upon the Danish concept of comfort and happiness. In Denmark, most people with young children finish work at 4 pm and by 5 pm all offices are fully closed and people are with their loved ones. Striving for the ultimate life goal of happiness, Marcus actually based his own New Year's resolution on this and aims to finish work a 5 pm starting this year.
Listen on to learn some other great life hacks and to hear what Martin's New Year's resolutions are!
---
Further Resources
---
Don't Forget To Subscribe