Podcast
Martin's Story: How To Stay Accountable & Find The Right Motivation
This week we continue the story of Martin's body transformation along with the advice that he has to offer based on his personal experiences. In this episode, we talked about accountability, personal and more importantly various accountability groups as well as different types of motivators.
Listen on to learn about the best methods that can help you stay accountable and what role extrinsic and intrinsic motivators can play in your journey!
Three Things You'll Learn
1) How To Stay Accountable
There are different types of accountability. You can keep yourself personally accountable with tracking and facing the numbers. However, personal accountability is not necessarily enough as it's very easy to fall off when things are not moving in the right direction.
Finding other people, preferably a community of like-minded individuals who are working towards similar goals can provide further help. Being in it together with others, sharing the struggles, and celebrating the wins together can really help with not giving up.
When it comes to working out, having an accountability mechanism that forces you to show up can be especially useful. Martin gives the example of Future, a virtual personal training service. Having a real person creating a plan and monitoring his progress doesn't just give him a structure, but also makes him not want to let down his trainer.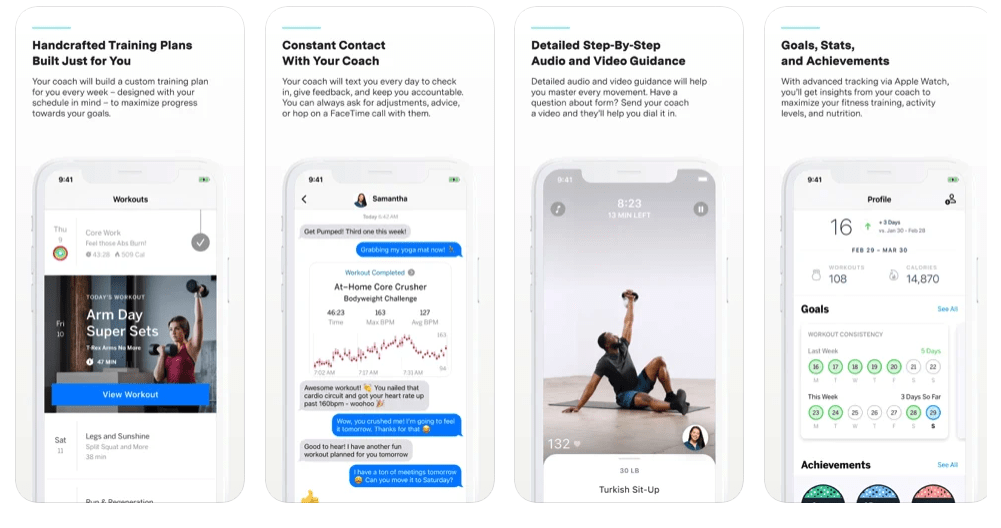 Press play to hear about other examples of great accountability groups and mechanisms!
2) Extrinsic & Intrinsic Motivation
Motivation is also essential for successfully working towards your goals. The two main groups are extrinsic and intrinsic motivators both of which can play different roles in your journey. Extrinsic motivators for Martin personally include small gains, like improvements in his numbers, as well as monetary rewards. These extrinsic motivators can come in handy when you need to overcome the initial "should I really work out" thoughts.
Intrinsic motivators, on the other hand, are especially helpful to follow through with your plan in the long run. This is where long-term goals, such as wanting to live a healthier and happier life, come in for Martin. Also, simply how exercising makes him feel, the elevated energy levels, happiness, and stress relief are among Martin's intrinsic motivators.
Listen to this week's episode to find out why it is so important to figure out what motivates you personally!
3) Taking It To The Next Level: HealthyWage
For his extrinsic motivators to be strong enough, Martin has decided to do something more extreme. He decided to join HealthyWage, where you have to bet some of your own money on achieving a certain weight loss goal within a specific time frame. If you hit your goal, you get back the money (with the potential of earning more). But if you don't, you lose your money and it all gets distributed among the successful participants.
Martin has been putting $300 into the bucket every single month, which will bring his bet to a total of $1,800. This way he set up a two-way force that motivates him. He has the stick, which is the potential loss of money. And he also has the carrot, which is the possibility of winning more money than what he paid in.
In today's show, you can learn more about HealthyWage, the research-backed concept that can help you reach your weight loss goals.
---
Thank You To Our Sponsor: Nuzest
Nuzest offers a high-quality, delicious plant-based protein called Clean Lean Protein.
This protein is made from a unique formula of Premium Golden Peas grown in Northern France. Not only is it plant-based but it is low in fat, comes complete with all nine essential amino acids, is easy on the stomach, and contains 20g of protein per serving.
They offer a range of great flavors like Rich Chocolate, Smooth Vanilla, Real Coffee, Wild Strawberry, Vanilla Matcha, even an unflavored 'Just Natural' option. It is very easy to incorporate into your diet as you can mix it with water/milk after your workout, mix it into yogurt for a quick snack, and many more options!
We know you'll love Clean Lean Protein from Nuzest so order yours today! Right now, we have a special offer – 20% off your first order so go to nuzest.us/SHAPE20 and use our promo code SHAPE20.
---
Don't Forget To Subscribe