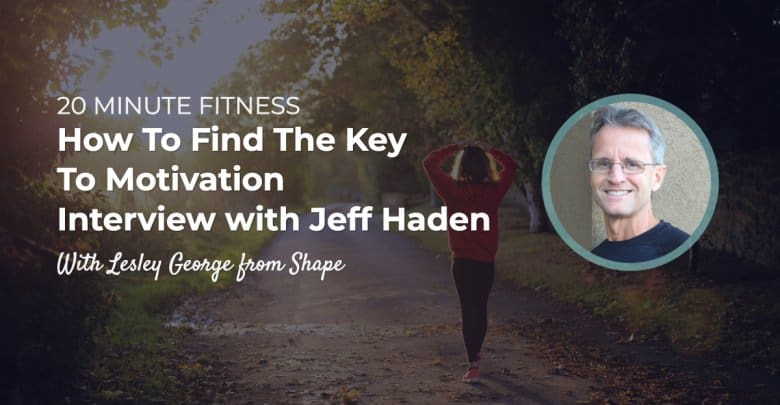 On this episode of 20 Minute Fitness we sat down to chat with Jeff Haden! As popular Inc.com columnist Jeff Haden writes his new book 'The Motivation Myth' to debunk the idea that one strike of motivation leads to success.
Three Things You Will Learn 
1.) Busting The Myth Of Motivation with Jeff Haden
Motivation is a little more complex than just feeling motivated and getting things done. In fact, Jeff talks about how motivation is the result of success. Find out how big or small successes can be the source of your motivation in this episode!
25 of The Best Fitness Podcasts of 2018 
2.) How To Make Motivation A Habit 
One of the surprising ways Jeff has to hack motivation is by making it a habit. By implementing a simple rewards system you can reap the benefits of a consistently motivated environment. 
3.) Sustaining Motivation and Momentum
We all know that motivation is an amazing source of momentum that can keep a project or goal moving forward. Find out how to sustain it by listening to Jeff's tips on creating a habitually motivated work flow.  
---
Subscribe To 20 Minute Fitness 
Be notified with our latest podcast episode & blog articles every week!
Be notified for the latest podcast episode!
---
Get the Ultimate Nutrition Guide
Use our free guide to design your very own personalized nutrition plan.
Get the Ultimate Nutrition Guide
... and start working on your unique diet plan.