This week on the 20 Minute Fitness podcast we'll push you into the pool and take you for a swim. During the swim Charlie will introduce you to all sorts of gadgets that can coach you under water. So by the end of the episode, you'll be able to swim faster than before.
Listen to this week's episode to learn about the tech that can turn you into a pro athlete in the pool!
Three Things You Will Learn 
1) How To Become A Better Swimmer At A Low Cost
Hiring a swim instructor is just like a personal trainer. Expensive and time-consuming. But luckily, there are other  cheaper solutions out there. The Finis Tempo Trainer is a waterproof device that secures beneath your swim cap and transmits an audible tempo beep. It has various modes that will help you to become a more efficient swimmer. 
But if you're looking for something more comprehensive that will focus on your efforts not only in, but also out of the water, MySwimPro is going to be your guy. This app, which can connect to your smartwatch, will provide you with fully customized training plans and guided workouts that will ultimately improve your endurance and speed in the water.
Tune in to hear how both the Finis Tempo Trainer and MySwimPro can become trainers for swimmers of all levels!
2) Wearables That Are Made For Underwater
Normally you might be like 'Uhm, is this smartwatch waterproof?'. Well the Swimovate PoolMateHR and the Moove Now definitely are!
The PoolMateHR that comes with a pod and a chest belt is designed to accurately measure your HR while in the water. The watch displays your HR in real-time, but you can get a much more detailed analysis of your swimming style and technique after you're out of the water. 
While PoolMateHR is purely focused on swimming, Moov's Now is a multifunctional wearable that you can also use for running, cycling and boxing. When it comes to the water, it uses 3D motion sensor technology to track and analyze your movements. Thanks to the 3D sensor technology Moov Now is able to distinguish between all 4 types of strokes and provide detailed stats on each lap you've taken. 
Press play to learn how Moov Now can help you improve your turning time and optimize your breathing!
3) The First Real-Time Swim Analyzer
Seeing your HR real-time is not that outstanding, but getting feedback on your performance during the swim is. Even though we're already used to this in most other sports, like running or cycling, for some reasons there hasn't been a device developed that lets swimmers enjoy the same feature too. But this is soon to be changed by SwimAR "a holographic heads up display for swimmers that attaches to a regular pair of goggles". 
With SwimAR's cutting edge technology, swimmers will be able to see their performance metrics without having to get out of the water. Listen to this week's episode to hear all about SwimAR and how it's planning to revolutionize the world of swimming. 
Be notified with our latest podcast episode every week!
Be notified for the latest podcast episode!
---
THANK YOU TO OUR SPONSOR: RITUAL
Sticking to your diet is important, but taking care of your health is even more important. Good news is that Ritual, the obsessively-researched vitamin for women, is here to help!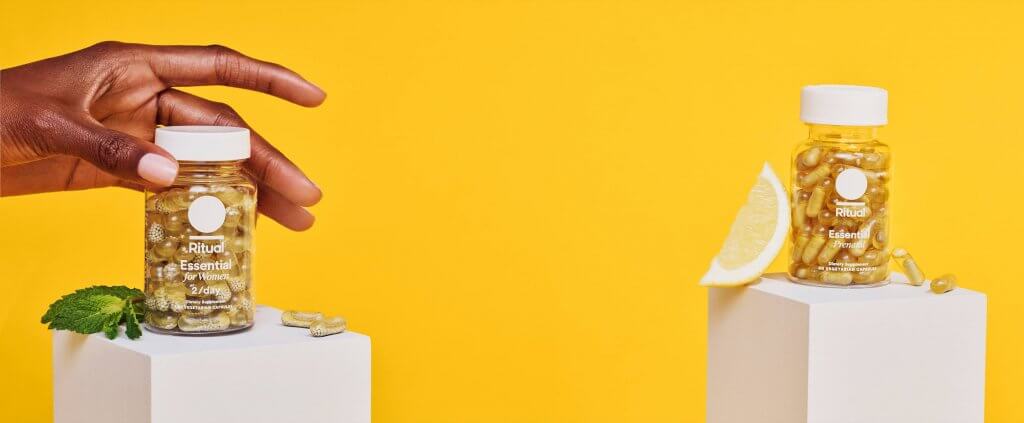 Ritual's Essentials have the nutrients most of us don't get enough of from our diets – all in their purest, cleanest forms. No shady additives or ingredients that actually do more harm to your body than good. With Ritual, it only takes two easy-to-take capsules to provide nine nutrients you need to build a stronger foundation for better health.
Visit ritual.com/shape to learn more and start your ritual today!
---
Subscribe To 20 Minute Fitness 
Get the Ultimate Nutrition Guide
Use our free guide to design your very own personalized nutrition plan.
Get the Ultimate Nutrition Guide
... and start working on your unique diet plan.