On today's 20 Minute Fitness episode we are looking at a very important topic, which is muscle recovery. As you probably know, when you're working hard in the gym there are micro tears created in your muscles. Your muscles then start working hard on recovering from themselves however, they surely appreciate a little help.
So today we're introducing you to all the magical innovations that you can you can use to help your muscles recovery faster and more efficiently. Press play to learn about the different techniques and innovations that can make your muscles' lives easier!
Three Things You Will Learn
1) Stretching. Is it Good For Your Muscles?
The topic of pre & post workout stretching is a quite controversial one. Most of the research agrees that pre-exercise stretching improves performance. But research on the impact of stretching after you are done with your sweat session is inconclusive. 
However we believe that if you feel like your body appreciates a good stretch, then you should definitely keep on doing it. And a great app that can help you master your techniques is the Stretching app by SWorkit. 
Stretching by Sworkit is designed to increase your flexibility and provide you with some great pilates workouts. Downloading the app will grant you access to over a 100 workouts and guided sessions. These workouts are categorized based on whether they are full body, head-to-toe or pilates. 
Press play now to hear more about the scientific findings behind stretching and the various features of Sworkit! 
2) Gadgets That Your Muscles Will Appreciate
Although we often tend to forget about the process of muscle recovery, there are actually plenty of products available for our use.
Starting with the Hypervolt gun a muscle vibration device that can help to relax sore and stiffed muscles. The device has 4 different attachments, each of which can be used for specific muscle areas. So no matter where you feel the pain, the Hypervolt gun can help.
Using the already discussed Electrical Muscle Stimulation technique, the Powerdot 2.0 is also a great gadget to use after your workouts. By inducing muscle contractions, the Powerdot 2.0 increases blood flow in your body, which enhances recovery.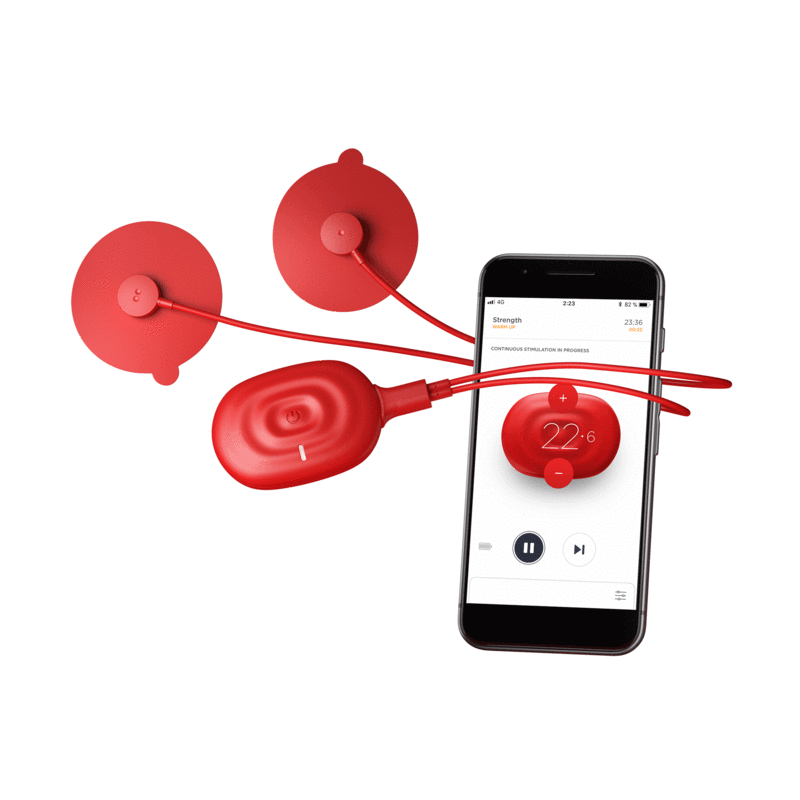 Listen to today's episode to learn more about the Hypervolt gun, the Powerdot 2.0 and two other gadgets that will help you with not just recovering but also building your muscles!
3) Luxury Muscle Recovery
Besides the more affordable innovations that can be accessible by everyday people, there are also products towards the higher end of the spectrum. Of course these products are usually designed for athletes as they follow more scientific approaches.
The NormaTec Pulse 2.0 stockings were for instance created by a physician bio-engineer. They use three techniques, sequential pulsing, gradients and distal release, to enhance blood flow and speed up recovery. 
Be notified with our latest podcast episode every week!
Be notified for the latest podcast episode!
Finally a very different product category that targets your muscles during the night is Signature Sleep's nanobionic mattress collection. These mattresses have three layers, each of them with a different functionality aiding your recovery in a different way.
Tune in to get a deeper insight into the NormaTec Pulse 2.0 stockings and learn more about each layer of the Signature Sleep nanobionic mattresses! 
---
THANK YOU TO OUR SPONSOR: SWEATY BETTY
Sweaty Betty is the brand responsible for creating your new favorite leggings – the bum-sculpting power leggings! The power leggings are specifically engineered to sculpt, support and stretch and are made to perform for every sport from run to yoga.
They are our best-selling leggings, and have won awards from the likes of Self & Women's Health.

So if you'd like to get the perfect leggings for yourself, Sweaty Betty is your brand. Go and check out www.sweatybetty.com & listen to this week's episode to receive a special treat from them!
---
Subscribe To 20 Minute Fitness 
Get the Ultimate Nutrition Guide
Use our free guide to design your very own personalized nutrition plan.
Get the Ultimate Nutrition Guide
... and start working on your unique diet plan.