On today's 20 Minute Fitness episode we're focusing on dieting and nutrition tracking. But instead of discussing specific diets or giving you "the best" advice on what you should or shouldn't eat, Charlie talks about apps and gadgets that can come real handy in your everyday life. Press play to learn how technology can help to stay on track with your diet!
Three Things You Will Learn 
1) Apps For Basic Calorie & Macronutrient Tracking
Yes yes we all know about the MyFitnessPals and LoseIts, but you can also find other, potentially better apps on the App Store. MyNetDiary Pro, for example, was ranked as the #1 mobile diet app in a study conducted by the American Journal of Preventive Medicine. An area where MyNetDiary seems to excel is the accuracy of foods and their nutrient contents in their library. 
Tune in to hear about the other cool features of MyNetDiary and to meet Yazio, another great nutrition tracking app!
2) It's All About Personalization
Moving to the mid-range category, we talk about apps that put the spotlight on personalization. 8Fit, which is both a workout and meal planner, uses a personal assessment when you first open the app to create your unique diet plan. This diet plan is entirely based on your personal data, health & fitness goals and activity level.
Check Out The Best Calorie & Macro Tracking Apps
The Rise app takes this a step further. These guys connect you with a real nutrition coach, who becomes your personal diet whisperer. Listen to this week's episode to get an insight into how virtual nutrition coaching will keep you accountable!
3) How To Hack Your Metabolism
One of the most exciting innovations in this arena that we have seen in the recent years is Lumen. Lumen is a tiny gadget that gives you real-time personalized nutrition advice based on your breath. And no, it is not magic, it's pure science. 
All you have to do is breath into the Lumen device, which, based on the concentration of the different gases in your breath, will tell what your body is currently burning – carbs or fat. Once Lumen knows what you're burning, it will also know what you should eat. Press play to learn more!
Boost Your Metabolism With These Nutrition Hacks
---
THANK YOU TO OUR SPONSOR: RITUAL
Sticking to your diet is important, but taking care of your health is even more important. Good news is that Ritual, the obsessively-researched vitamin for women, is here to help!
Be notified with our latest podcast episode every week!
Be notified for the latest podcast episode!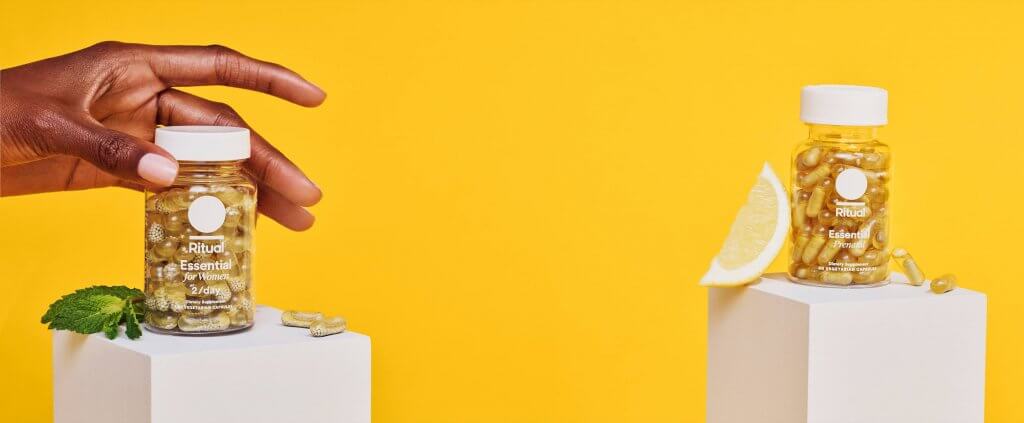 Ritual's Essentials have the nutrients most of us don't get enough of from our diets – all in their purest, cleanest forms. No shady additives or ingredients that actually do more harm to your body than good. With Ritual, it only takes two easy-to-take capsules to provide nine nutrients you need to build a stronger foundation for better health.
Visit ritual.com/shape to learn more and start your ritual today!
---
Subscribe To 20 Minute Fitness 
Get the Ultimate Nutrition Guide
Use our free guide to design your very own personalized nutrition plan.
Get the Ultimate Nutrition Guide
... and start working on your unique diet plan.