Podcast
Everything You Need To Know About Hormones & Fitness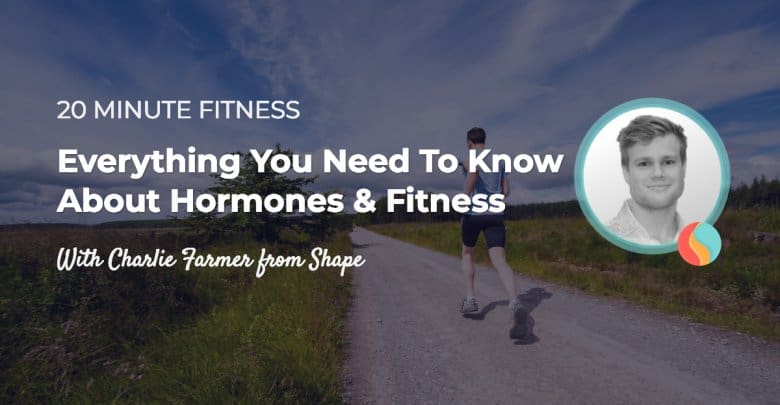 On this episode of 20 Minute Fitness Charlie takes a look at a number of hormones and their effects on our body's health and fitness. Hormones play a part in a number of physiological reactions in the body including energy metabolism, tissue growth, and hydration levels, so we can begin to see how important they really are.
So sit back, relax and enjoy this deep dive into hormones and fitness.
Three Things You Will Learn
1.) Deciphering The Difference of Hormones
We first discuss the 3 major classifications of hormones, those being steroids, peptides, and amines before moving onto looking at a few hormones in more depth.
2.) Cracking The Code Of Testosterone
Testosterone is most frequently associated with men and many "gym bros" will tell you that the more testosterone you have the more muscle you can gain. Although it is true that testosterone is responsible for muscle protein resynthesis and the repair of damaged muscle tissue as seen in the study Effect of testosterone on muscle mass and muscle protein synthesis, it is not the full story.
Science-Backed Tips That Will Enhance Your Muscle Recovery
Charles R Drew published a study of the effects of testosterone on healthy young men. They found higher testosterone levels did lead to increased muscle mass but not nearly as much as one might expect. In fact, a statistically significant increase in muscle growth was not actually seen until testosterone levels were 20-30% above the normal range.
3.) Hacking Your Adrenaline
We also take a look at adrenaline and how this hormone when secreted into the bloodstream can heighten our abilities by expanding our blood vessels. This then allows more blood to run to the brain increasing alertness. Finally, we discuss cortisol, human growth hormone (HGH) and Oestrogen ad we look at the various effects these hormones have on our health and fitness.
---
Subscribe To 20 Minute Fitness 
---