Podcast
Building A Home Gym & Functional Training Tips
This week on the 20 Minute Fitness podcast we have the Founder & CEO of a fitness equipment company, Matthew Januszek. Matthew started Escape Fitness 21 years ago in the UK, back when he was a young bodybuilder. He started the company with his father who was an engineer and so Matthew's passion for fitness mixed with the right technical knowledge provided a solid basis for Escape Fitness.
Press play to learn more about the company and its products, Matthew's personal fitness tips and what you really need for a good home gym!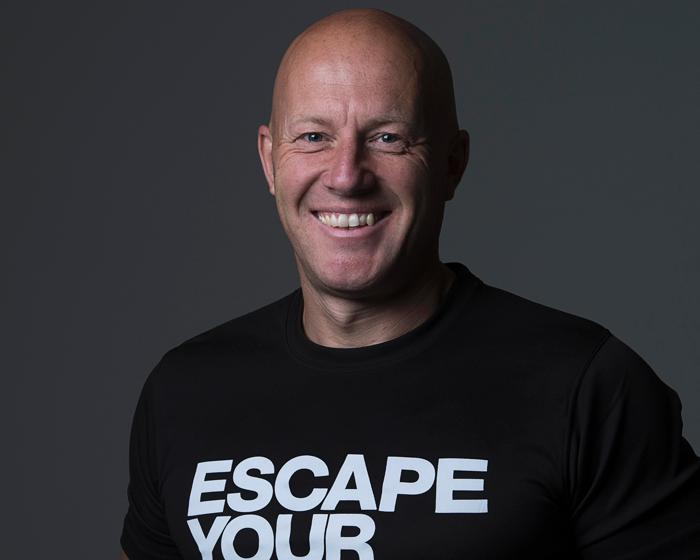 Three Things You'll Learn
1) Escape Fitness & Its Equipment
The company that started from Matthew's dad's apartment has grown in size quite significantly over the past 20 years. Now they are in over 80 countries worldwide and most of the major fitness clubs are among their clientele. Escape Fitness specializes in functional training machines, such as free-weights, racks, kettlebells, benches and more.
According to Matthew, their core differentiator from others in the industry is that they are not supplying equipment for bodybuilders. They are more focused on getting the "average" people to move. For this reason, they try to make their equipment more engaging and fun and less intimidating.
Hear more about Escape Fitness and how they stand out from the crowd in today's show!
2) Workout Routine Tips
There will always be times when you don't feel like working out. This is why Matthew says that it's important to make your workouts fun. You should also aim for short and efficient workouts with movements that engage multiple different muscle groups to get the most out of them.
Using functional training equipment can help in improving everyday functional movements and in minimizing injury, which will lead to a better overall life quality. But most importantly, what Matthew advocates for is getting professional help. You don't necessarily need to get a trainer for a long period of time, but getting one at the start of your fitness journey can be very beneficial.
Listen on to hear why Matthew believes that a personal trainer can elevate your workout routine!
3) Let's Build A Home Gym
There has truly never been a better time for building a home gym than in the middle of a global pandemic. With gyms and fitness clubs closed or operating with limited capacity, you want to make sure that you have everything you need to get a good workout in at home.
Matthew's number one essential is a decent set of dumbbells. You can use them for a variety of exercises covering the full body. Then, he suggests getting a core bag, which is good for a lot of functional movements, doesn't take up much space and is relatively inexpensive. Finally, either an adjustable resistance tube or resistance bands, which will provide for a very efficient training.
Tune in to get some more hands on tips for putting together a great home gym!
---
Don't Forget To Subscribe