Podcast
Why Exercising In VR Is A Game Changer With Same Cole From FitXR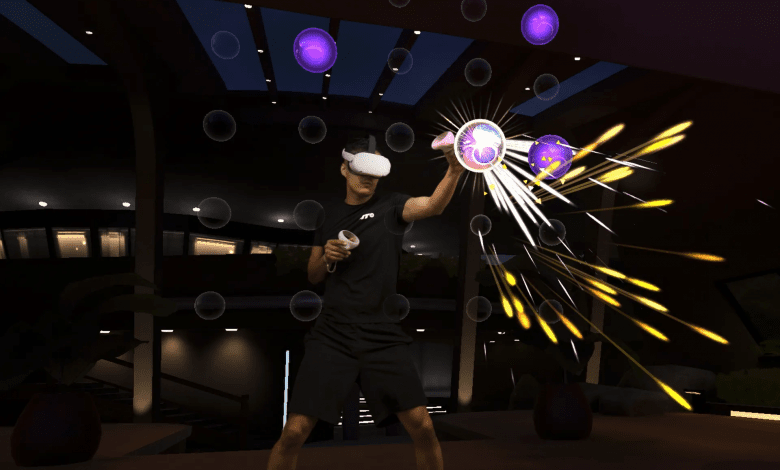 This week on the podcast we welcomed Sam Cole – CEO & Founder of FitXR. FitXR is a fitness company that has been making use of the powers of VR technology to provide a completely immersive workout experience for the past 5/6 years.
So how does one birth such an idea? In this episode, Sam, who's always had a big interest in fitness, details how one day in a weights room somewhere in London, he simply observed his fellow gym-goers. What he found was everyone was immersed in their own music, for most we would leave it at that. But Sam realized that they were all augmenting their reality by bringing in additional layers to help motivate themselves throughout the workout.
Sam details his next thought: How cool would it be if we could all wear augmented reality glasses? Giving us all the ability to completely change how and where we workout. With this, the idea for FitXR was born.
Listen to today's episode to learn everything you should know about FitXR & VR workouts!
Three Things You'll Learn
1) What Is FitXR
FitXR is a virtual fitness club, with the application being available on all of the main VR app stores. Evolving from its predecessor BoxVR, FitXR has 3 main modalities: Boxing, Dance, and HIIT.
Throughout the episode, Sam shares how the key goal with FitXR was to take the studio experience aspect that people know and love and translate that into a gamified, immersive one. As a player, from the moment you put the headset on, you're transported to a completely different world – tailored to your preferences.
This element of transportation is key – many people find working out a struggle, and even more so in their own home. However by transporting people far away from the four walls of their house, people can easily immerse themselves and soon forget they are in their house.
Listen on to hear Sam talk more in depth about the vision of FitXR, how they've managed to achieve this, and why they're consistently ranked top among VR fitness apps!
2) The FitXR Classes
Sam makes it clear that whilst things may be gamified for the purpose of having fun, the classes are built and run by professional instructors – so you should expect to work up a sweat! For instance, during a boxing class you'll be hitting objects that appear in a rhythmic fashion.
This idea was built on the experiences of studio 'boxercise' gyms such as Rumble where the emphasis is on exercising as opposed to actual combat.
Sam talks about the fact that they started with boxing because it was the one where people truly lost themselves in the experience from having so much fun. It's been a great way to get more people into fitness – many find it hard to work out until they find that thing they enjoy but often times this experience changes that for them.
What is often found is that the gamification makes it so enjoyable that users tend to forget that they're actually exercising (Take a look at this example of a regular FitXR user who went from 215 to 141lbs stating that: 'she doesn't even see it as working out, but simply having fun).
The range that FitXR provides means that you can use it as a complimentary part of your regime or it can even become your MAIN form of exercise.
Learn more about the FitXR classes from today's show!
3) VR Fitness Vs Traditional Fitness
Whilst the brush of real world experiences like Rumble or Barry's are very much felt within FitXR (i.e. the social aspect of being surrounded by other participants), Sam details what he thinks the 3 key differences are between VR and Traditional Fitness and between FitXR and other offerings:
A common theme – the immersiveness of the experience. Whilst Sam does acknowledge that if all 'ingredients' are alined this can happen in real life (think Barry's – dark room, cool lights/music, and a great instructor), it's far easier and much more intense within a VR setting.

The element of fun. In order to serve a wider population, they strived to make fitness a bit more 'fun' than it might be in a real life setting.

Inclusiveness. Sam mentions how the team at FitXR felt like a lot of the other products they had used within the VR/Connected Fitness industry were far too exclusive, aiming to build a cult-like following. Whereas FitXR is all about inclusivity.
Listen on to hear more about how FitXR can transform your home into a group workout experience!
Click on the video if you like like to learn more the best VR Workout Apps from 2020!
---
Don't Forget To Subscribe