Podcast
20 Minute Fitness Podcasts Available on Breaker
We are very excited to announce that we have teamed up with the folks over at Breaker to bring you exclusive podcast content! Breaker is the #1 social podcast app that allows people to share their favorite podcasts and gain access to exclusive extra content.
Breaker Is The App Making Podcasts Social 
With Breaker you are able to 'like' episodes, follow friends, and see what your favorite hosts are up to.  With everything else being social, why shouldn't podcasts be? This ground-breaking app aims to bridge the gap between hosts and their audience while sharing the podcast love with your friends. You can see what episode your colleague just liked, comment on an episode of your favorite podcast, and explore more amazing content. 
We are loving this new app and it has become a staple on our home screens. We love the fact that Breaker recommends episodes based on recent listens and offers the ability to check out what other people are listening to as well. So, say goodbye to old podcast platforms that are hard to navigate and make it impossible to find the right content. While saying hello to Breaker,  the social podcast app. 
What we are most excited about sharing with our audience is new, extra content on Breaker that won't be available anywhere else! Although our claim to fame is 20 minutes we are going to be releasing extra content to Breaker including extended interviews, extra episodes, and behind-the-scenes content. To begin this awesome partnership with Breaker, the 20 Minute Fitness Podcast has aired an extended 45-minute interview with legend ultra-trail runner, Jennifer Pharr Davis.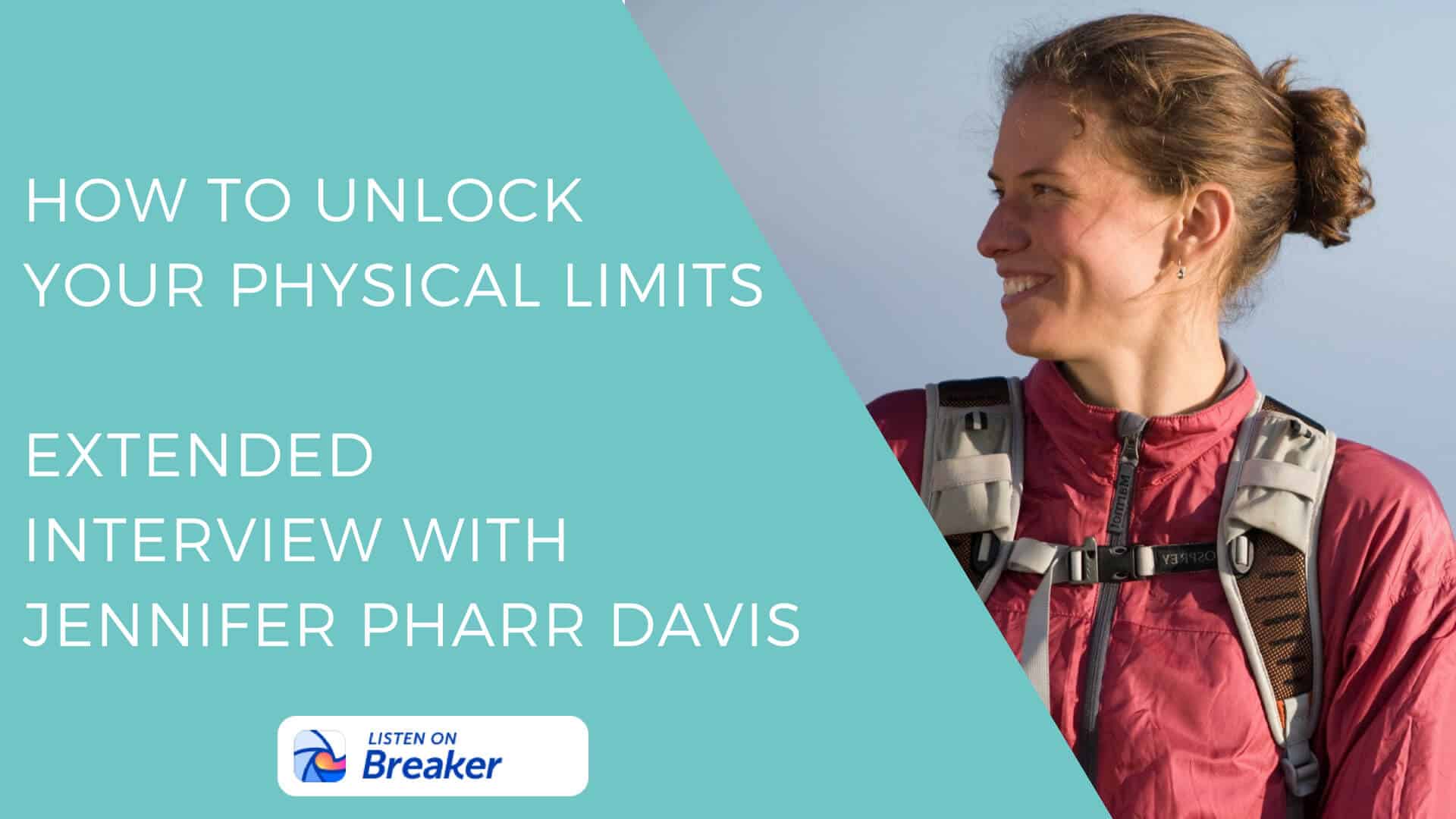 In 2011, Jennifer covered the 2,185-mile Appalachian Trail in forty-six days, eleven hours, and twenty minutes, maintaining a remarkable average of forty-seven miles per day. By doing this, she claimed the overall (male or female) fastest known time on the "A.T." and became the first woman to set the mark. Lesley was so excited to sit down with Jennifer as she is a big fan of her book 'The Pursuit Of Endurance' and it was absolutely fascinating to speak to someone who knows the feeling of pushing your body to the absolute maximum.

In the extended interview, you will hear about you can prepare yourself for doing that bucket-list trek like the AT or the Pacific Crest Trail. Only about 1 in 4 hikers actually finish their attempt of the Appalachian Trail. Find out how you can beat the odds and prepare yourself to finish and enjoy your time on the trail!
In this extended interview, Jennifer reveals the best-hidden hiking spots across the United States. Having hiked in every single state, she may just be the best person to ask. Also, included in this episode is Jennifer recounting the time she, her husband, and two little children embarked on 1,175 miles of North Carolina hiking on the Mountain to Sea Trail. If you would like to hear how infants, a marriage, and a rural hiking trail mix, listen here! 
---
Subscribe To 20 Minute Fitness 
---